SEO is quickly becoming an essential part of every online business. For optimum growth and brand building, We simply cannot ignore SEO and hope for the best results.
Among many other industries, the HVAC industry has largely shifted online for the past few years. Every day more and more companies are extending their business online. SEO can provide you a massive advantage in thriving with your competitors.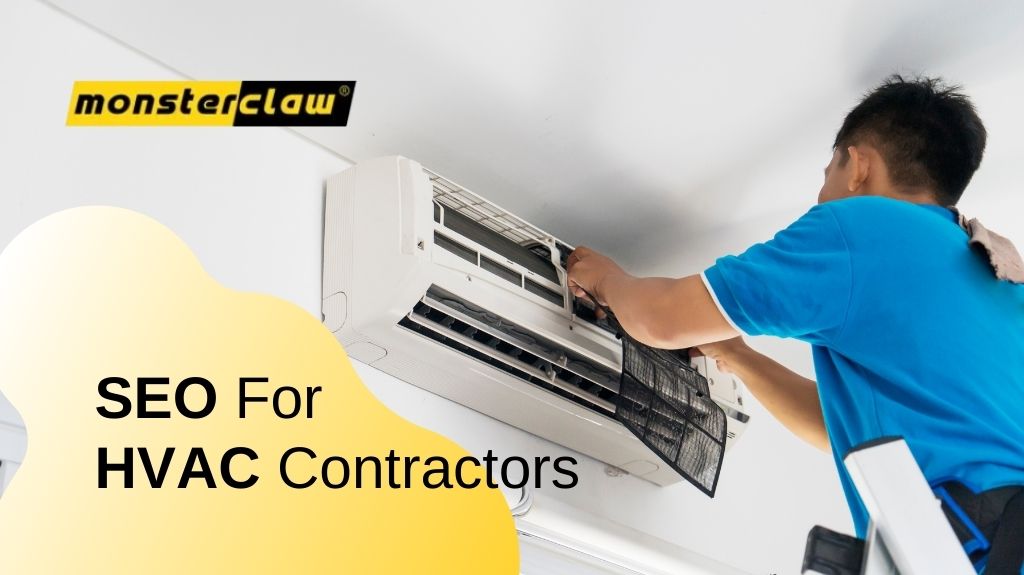 In today's article, we are going to discuss SEO for HVAC contractors, how it can bring you more leads and sales, and why you should choose MonsterClaw as your SEO partner. Let's begin the discussion.
What is SEO for HVAC Contractors?
The primary objective of any SEO is to improve your digital properties like social media pages, websites for search engines to make it rank higher in the search results. It provides a way to shout out your online presence and increase visibility to your targeted audience.
The HVAC industry has its own unique keywords and potential consumers. With a superior SEO strategy, it is possible to market your products and services while building your business as a brand. As SEO opens the door to numerous opportunities, it is possible to create a feasible ROI to enhance your business.
How SEO Works for HVAC Contractors and Companies?
SEO isn't just a free service to get your site out there in search results. It can also increase the profitability of your business, especially for HVAC contractors. It's especially essential for an air conditioning business that deals with a changing industry, as it is. But that's what SEO is here for.
SEO provides a strategy to help your website reach the top of the search engines. By placing your website at the top of Google search, and getting links that redirect from your site, you can drastically increase your sales. That's why the most profitable and highly-trafficked businesses spend big bucks on SEO services.
Once you become the first place your potential customers turn to for answers, word-of-mouth advertising takes over. You can expect to gain massive sales from this source.
That's what makes SEO so valuable to HVAC contractors. Most of your competitors don't have the time or money to spend on SEO. That's why it's so important for you to make SEO a high priority.
What's Our HVAC SEO Services
MonsterClaw has been conducting SEO for a lot of companies for quite some time. We work with a few selected niches, and our target is to know about the industry thoroughly. Previously we have worked with a number of HVAC companies, and now we can claim we know quite a bit of this industry. So, if you choose us, we will provide you with the following benefits:
Market Research – Every strategy begins with researching. If you choose us to handle your SEO, we will do a thorough research of the industry, find out the market share and what your competitors are doing to promote their business.

Keyword Research – After researching the industry, we will start researching your targeted audience. We will do SWOT research, and then we will map the keywords and establish a content tree for your promotion.

Service Content Marketing – With a content tree, we start creating appealing and valuable content to educate and help the consumers with their quarries. Then we publish them in renowned blogs appropriate for your industry.

Lead Generation – When your website has a solid follower base, we start sourcing and outreaching the audience. Each of them then becomes a strong link in promoting your business.

High Authority Backlinks – Only appealing content cannot give you much visibility. However, when your content is used as a reference link, it will provide your content authority over others. The more backlinks you earn, the more value is added to your content. We will work tirelessly to bring you valuable backlinks and anchor the content in question.

Local SEO – Most of your consumers will be interested in doing business with a local vendor. Therefore we will make sure your local SEO is up-to-date for reaching your local consumers without breaking a sweat.

On-Page Optimization – The meta details, schema, structured data-enabled, image optimization, enhanced user experience play an important role in achieving top position in the search result. We will make sure they are in top-notch condition.

Technical SEO – The technical parts of your website like the architecture of your website, loading time, mobile-friendliness, easy navigation required to be optimized; MonsterClaw will make sure all of these are working in harmony.

YouTube SEO – It is necessary to have some video content about your product's tutorials and other factors. However, the search engine only understands the description of the video content to include in the search results. We will create SEO-friendly descriptions to provide more views for your content.

Optimize Service – We will create appealing pricing package listings, add maps, and manage your Google business profile to bring more consumers to your door for creating higher ROI.

Online Appointment Management – We care about each and every consumer for your business. We will not only provide direction to your offline consumers but also will keep track of your online consumers. We will track conversion rate, optimize the funnel, as well as set certain goals in Google Analytics for your business and work to achieve them.

Retention – Overall, we will engage with your consumers to promote your business. We will develop a relationship with them where they will feel comfortable in providing testimonials and reviews for your products and services. Also, we will enhance your online presence through blogging and useful video content.
How Do We Start the Approach
SEO is quite straightforward, to be honest. There is hardly any secret sauce for achieving the desired results; all you need to do is know the industry requirements, what your audience and work in the best interest of both of these factors.
So the question remains, how do we start SEO for HVAC contractors. Here are the four steps we follow:
Conduct Keyword Research and Mapping: The first thing we will do is to pick the relevant keywords that the potential customers are using to look for your products. We will emphasize both long-tail and short-tail keywords. Then we will map them to create a solid and informative content strategy.

In-depth Competitor Analysis: No strategy works better unless you know what your competitors are doing. So, we will do thorough research on what your competitors are doing, what is working for them, and what can use more work. Then according to our analysis, we create a unique strategy for your business that will uphold your brand.

Best Optimization for Search: With a sustainable strategy in place, we will start to optimize your digital asset to appear more and on the top in the SERPs. It will bring you an undeniable online presence as well as build reputation and authority.

Audit Current SEO Status: Our goal is not only to put you on the top of the search result but also to keep you stuck in there. So, we will constantly audit your current SEO status and take the necessary measures to improve it further.
Measure ROI and SEO Performance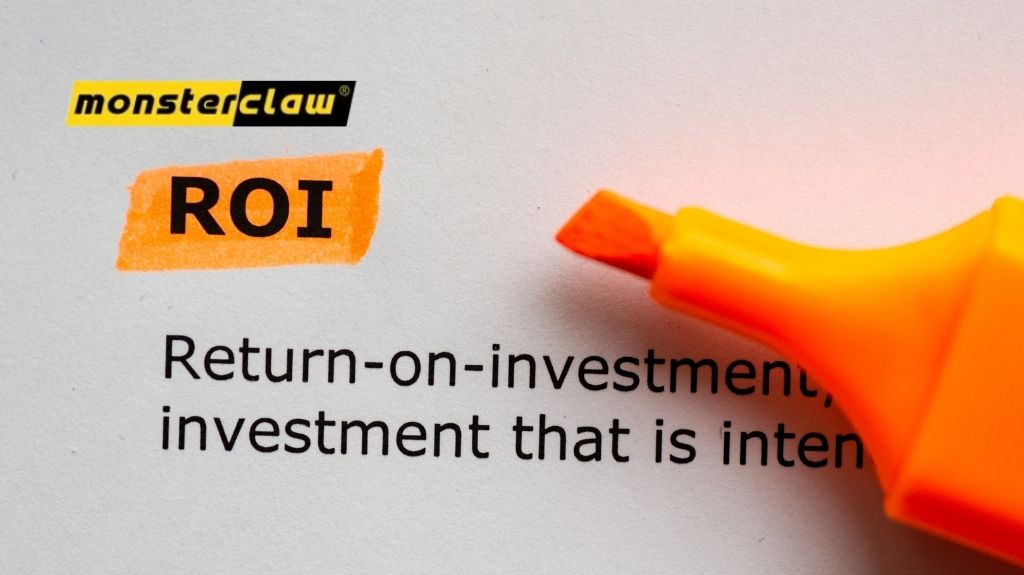 ROI is the metric to measure if your SEO is working or not. Search engine rankings, organic traffic in the website, meeting the goals are clear indications of increased ROI.
However, one can mathematically measure the ROI as well. All you need to do is to subtract the cost of investment from gain from investment then divide the result with the cost of investment. For your convenience, we are providing the formula right below.
ROI = (Gain from the investment – Cost of the investment)/ Cost of the investment
Online Reputation Management
The reputation of your business is a crucial element for growing your business and creating it as a brand. For conducting a business seamlessly, a strong online presence is absolutely necessary. It is possible to fashion a strategy to improve and maintain your brand image with online reputation management.
Online reputation management includes various marketing strategies, SEO strategies, public relations, legal issues, and protecting your business reputation. If any of them is faulty, your whole reputation will break apart.
With a higher reputation, the search engine will promote your business more. Therefore, as you provide sophisticated HVAC products, your reputation will keep your business floated and make it grow effectively.
We have built and fix online reputation for many clients. Recently we worked with a client who has started with us with a 54% spam score website. We worked hard on that and now its spam score is zero and traffic is around 150k.
Conversion Optimization
When you are running your business, your primary concern is to create a conversion for your product. All your acquired strategies should be concerned to do the same. If you want to optimize your sale conversion, at first you have to create a high converting sales funnel. It needs funnel-building experience and industry knowledge.
The practice of increasing the percentage of consumers to perform the desired action is called conversion optimization. Without proper conversion optimization, it is not possible to develop your business efficiently.
Conversion optimization allows you to lower your consumer acquisition cost. You add more value from your visitors and consumers you already have. It also enables you to increase revenue per visitor, get more consumers and helps with your business growth.
Optimization for Local
Here's what you need to do in order to establish your HVAC website as the "Go To" place for HVAC contractors in your area:
Implement NAP for Local Presence
NAP, which stands for Name, Address, and Phone Number, is the set of data that can help search engines understand that this domain is actually a human-run website. It could be an authority, reference, or otherwise considered to be a human-run site.
For most of the search engine optimization goals in local SERP, user experience and web accessibility are essential. The most noticeable factor in user experience is the website itself. The website's overall appearance has an impact on the visitor's motivation to navigate around it. This is why local websites should focus on the overall layout of the website and avoid providing distracting tabs, images, or tags. These factors also affect how the visitor will navigate the website to reach the desired information.
In terms of web accessibility, local websites should keep in mind that older web browsers (even some new ones) might not be able to access certain websites. This should serve as a reason why certain navigation items in a local website should be moved to the footer of the website. While retaining the home page, a local website should use meta descriptions and content descriptions to add value to the visitors' experience.
Write for Humans & Optimize for Search engines
SEO is about optimizing your website for humans, not search engine, uses. That's why it's critical to write content that is usable by the search engine. The humans on the search engines don't have time to wade through your technical and financial terms. They want to see information that is in a format that's easy to understand.
Titles, meta descriptions, anchor text, and internal links all provide valuable information to the search engines. Your content should be written in such a way that it will be searchable and rank highly.
Make It Mobile-Friendly
No one enjoys struggling with long web pages and error messages when they're trying to visit your website. You need to make your website a mobile-friendly one. The more people you can bring to your website, the better.
Get fresh, Unique Content to Your Website
Content is king. Content provides context and helps people relate to your information and products. It's what people respond to and what keeps them coming back. The best way to create fresh, unique content is to publish a blog. Blogs will provide a great deal of your content.
You can then post this content on social media sites, along with other information that helps you and your customers interact with one another. Social media sites are an excellent place for you to post, as they provide a very personal and friendly atmosphere that connects your business with your audience.
You can also use social media sites to communicate with customers and current and potential customers about your brand.
These platforms provide a community for your business. Not only do they provide you with an audience for your content, but they also provide you with the means to engage with customers in a manner that makes them feel comfortable.
SEO can be a major expense for HVAC contractors. However, the results it provides are well worth the investment. By mastering SEO, your HVAC business will become more visible and provide a tremendous amount of value to the end-user.
Words of Advice
Although purely technical, SEO for HVAC contractors has its own creative patterns to find a solution for your consumers' problems. There is a steep learning curve in learning all the tweaks of SEO. It can also shrink your valuable time.
Consult an HVAC SEO company/agency today to shift the workload to the professional. Here at MonsterClaw, we provide you with the most suitable strategy for your business to grow and prosper. You can also book a free consultation form here.
Frequently Asked Questions:
Q: Why do I need SEO services?
Ans: If your website doesn't rank in the top three search results for keywords like "AC repair near me," or "furnace installation [your city]", you're losing high-quality, serviceable HVAC leads to your competitors, guaranteed.
Q: What are the key areas of SEO?
Ans: These include proper keyword research, technical optimization, content, and link acquisition.