Many businesses have broken the boundary of physical shops and have expanded into the online realm. To shift and conduct a business online successfully, various software and services are required. Therefore, we have seen many SaaS companies emerge with varying software and techniques.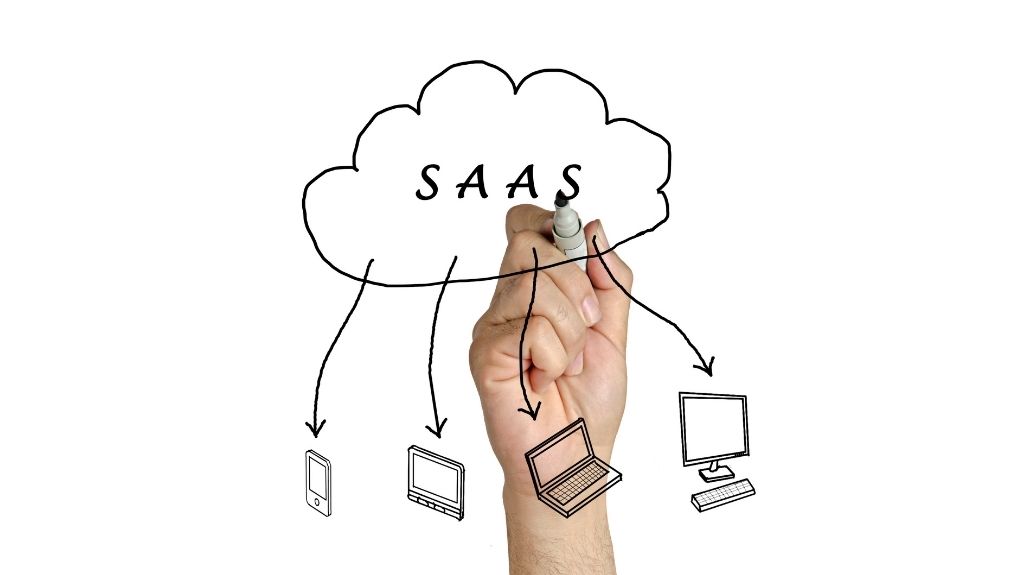 SaaS companies conduct their business with other businesses rather than with consumers. It can possess some unique challenges and may require unique approaches. One of the important approaches is B2B SaaS SEO strategies. It promotes the SaaS company's brand and helps it reach the business owners who need it.
This article will talk about how you can boost organic traffic channels with B2B SaaS SEO services for your SaaS company. We will discuss B2B SaaS services including the role of SEO in B2B SaaS. 
B2B SaaS SEO Services
When you hear of a B2B SaaS SEO service, the first thing that comes to mind is its offers to your business. It's a pretty reasonable question and one I'm going to address now. The core things B2B SEO services do for you are: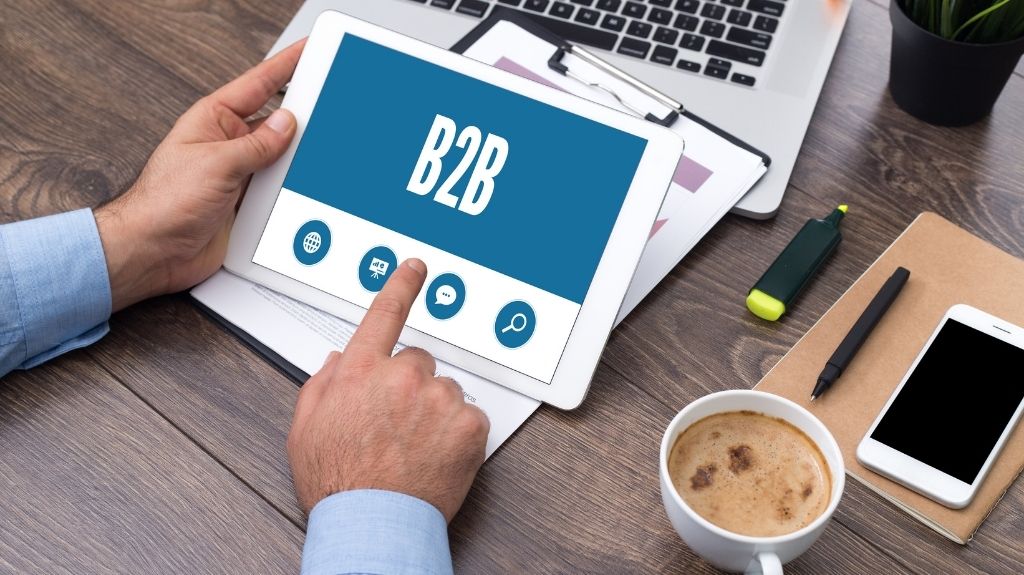 Market Research: Without thorough market research, it is impossible to learn where to promote your business. Also, you need to be aware of what you need to do better to earn the optimum conversion rate. This market research is conducted in three methods:



Competitors Research: To understand the market thoroughly, you need to know about your competitors. What are they doing differently and why other business owners prefer your softwares over theirs are included in this section.

SWOT analysis: In SWOT analysis, you analyze the strengths, weaknesses, opportunities, and threats of your business with a simple framework. It helps your business in understanding these key areas of business performance metrics.

Market share analysis: Market share analysis is a ratio between the sales of your product and the overall sales of that kind of product in the whole market. Sometimes it's also done against a market segment or between you and the top competitors of your niche. It can also be a metric to learn how well your business is doing over time and other businesses.
SEO Strategy: The ultimate goal of the SEO of your company is to climb higher in the search results, so it gets more visibility. Without a solid SEO strategy, it is not possible to get optimum results from your online business. SEO helps you to build a brand and attract potential customers to your website.

Online Reputation Management: Online reputation management is a vast area of your overall business strategy. It is an amalgamation of marketing, legal, public relation, and SEO. Online reputation management is done for protecting, defending, and promoting your online presence and the overall impression of the business.

Local SEO: Most people don't want to go far from their areas to get a product or service. Therefore, local SEO is becoming more and more critical as days go by. With the help of local SEO, it is easier to get the attention of more people living in that locality. This will positively affect your reputation and authority as well.

Content Marketing: A solid content marketing strategy acts as a bridge between the consumers and the business. It is just as crucial for B2B organizations as well. Before a business owner even picks up the phone, they need to know that the other business can provide what their company requires. Content marketing gives the business a way to demonstrate its expertise and authority over its competitors.

On-page SEO: Optimizing web pages for getting organic traffic and getting into SERPs ranking is referred to as on-page SEO. In this service, you need to do everything search engines like Google consider important to put a business up in their search results. Publishing and updating content regularly, backlinks, relevant tags, and metadata are on-page SEO elements.

Off-page SEO: Here, the SEO is done for your website but not in the pages. The strategies include:


Lead Generation: With the help of various marketing tools and strategies, valuable leads are collected to develop a sales pipeline.

Outreach Campaign: Here, the influencers of the targeted niche are identified and recruited for product or service promotion.

Guest Posting: Guest posting is the method of inviting some authoritative figure to write on your website. It provides your business with huge exposure.

PR Media: PR media is used to express the goals and stories of the company. It builds a strong relationship between the targeted businesses and your business.

Backlink Building: A strong backlink goes a long way in building the authority of your site. The more backlinks your content earns, the more it is promoted in the search results.
Mobile SEO: Smartphone devices are essential these days. More and more people are getting smartphones. Most people prefer to look for services on their smartphones, so Google also promotes mobile-friendly websites. Therefore, you need to optimize your site and make it mobile-friendly.

eCommerce SEO: eCommerce SEO helps your online business to get more visibility in SERPs. The headlines, internal link structure, metadata, product descriptions, navigational systems are given much more importance in Ecommerce SEO.

Youtube SEO: As a SaaS company, you'll need to put tutorials on how your software works. However, search engines detect your videos by the description provided in the video's metadata. So, you need to use proper Youtube SEO methods to make those video content visible in the search results.

Technical SEO: Technical SEO enables your website to reach the requirements of the search engines. The search engine needs to index, crawl, render, and recognize your website's architecture to present it in the search results. Therefore, without conducting technical SEO, your website may not be able to gain optimum visibility.
Vital Role of SEO in B2B SaaS
Qualified traffic and consumers are the heart of any business. Without digital outreach, it won't be easy to get new customers. It is almost impossible to gain new customers without continuous effort and a strong online presence, let alone retain the previous ones.
The success of a SaaS company depends on being able to reach business owners digitally. B2B SEO provides the company with a way to reach other business owners and it also helps with retaining the ones they already have.
As you gain more consumers, more ROI is generated. It will make your business grow effectively. Also, with a constant online presence, the number of businesses will increase and so will your reputation. Soon, your company will be able to turn into a brand.
If you don't want to take my word for it, let's see some statistics. B2B Saas industry has claimed 702% ROI gain on average for the past three years. The Return on Advertising Spend (ROAS) has been $1.4 million/ year on average.
As per "First Page Sage," they have increased the engagement rate to 61%, while the landing page conversion rate has increased to 1.1%. This is concrete proof of the vital role SEO plays in the B2B SaaS industry.
Accelerate Performance Marketing
Performance marketing is precisely what it sounds like; it depends on the performance. These performances can be a collection of desired results, like filling up a sign-up sheet, gaining a lead, getting a sale or booking, downloading, etc.
For SaaS companies, performance marketing is quite crucial. With each paid advertising and brand marketing campaign, the company wants to reach its target audience.
With a practical SEO strategy, it is possible to gain valuable leads or any desired conversion. SEO helps your website to appear in the right place at the right time. Also, the content strategy gives your targeted audience assurance of your expertise. In a nutshell, SEO plays a crucial role in accelerating performance marketing.
Cost-per-Acquisition Paid vs. SEO
CPA is a marketing metric used to measure the collective cost to obtain one paying consumer from a campaign. It is a vital measurement for the success of your marketing efforts.
SEO will bring organic traffic to your website, which is far superior to traditionally paid campaigns. SEO is also more cost-effective than most other marketing strategies. Also, paid campaigns may not be as effective as SEO. SEO targets the actual business owners who require SaaS expertise. In contrast, the paid campaign will be scattered across the internet and may not generate as many leads as you need.
SEO is based on keyword mapping that your actual consumers are looking for in the search engines. Also, the unique content strategy that comes with SEO creates a sales funnel for buying intent traffic. A paid campaign cannot replicate these benefits of SEO.
If you combine both of these strategies, they will help each other. However, you cannot solely rely on the paid campaign for reducing CPA, which is possible with SEO.
Multi-Channel Traffic Sourcing
SEO enables your sales channel to scale multiple traffic sources. All you need to do is build a solid SaaS SEO strategy and incorporate all of them into your SEO.
You can grab your targeted leads from social media, referral sources, and other potential marketing channels. SEO will be able to consider all of them and provide you with brand new leads in your sales funnel.
Very few marketing channels provide you with similar opportunities. Most of them do well in one channel and miserably fail in another. Therefore, for optimum growth in multiple channels, SEO can be your ultimate weapon.
Content-led SEO Can Help to Scale Your Growth Exponentially
A great content strategy will make your business grow very effectively. Content helps the other business owners to know about your expertise. It provides them with a unique solution to their problems. In this way, the business owners can a relationship with your company and trust you.
When you constantly create appealing content for your consumers, you will become an authority figure within your niche. More and more businesses will come to you for conducting business. They will want to work with you because of your appealing services and the expertise you can bring to the table.
With a great SEO strategy, you will know what your target audience wants and is looking for. Only then will you be able to provide them with the best solution.
Benefits of Working With an SEO Partner
SEO is kind of like a framework. You need to know where the strength and the weakness of your strategies are. Then you strengthen the weaker ones and find ways to make the stronger ones even better.
That being said, there are numerous tools online. If you are dedicated to properly learning it, you can do it as well. However, it may not always bring you the best possible results.
On the other hand, hiring a professional SEO partner can be pretty beneficial for your SaaS company. They can take a huge workload off of your shoulders and can, do it better. Here are some of the best benefits of working with an SEO partner:
A professional will define your target market and persona before anything else. This will help your marketing plan and help your sales team prepare for their pitch.

Professional SEO partners are highly focused on consumer intent. They have already worked with similar businesses and know what they want. It will positively help in your business growth.

An SEO professional knows all the ins and outs of the industry. They have the experience required to perform the job.
If you hire a professional SEO agency, they can provide you with exceptional content as a part of their campaign. Most professional SEO agencies already have their in-house content marketing experts available.

When it comes to transparency, you will get it completely when working with professionals. They will keep you posted on everything about their campaign and how your business growth is happening.

Bolstering other channels is another benefit of hiring a professional. SEO professionals already know about the diversified channels. They know how to reach potential consumers from these platforms and generate leads for your sales funnel.

SEO experts create an engagement between you and your consumers. They will make sure to create meaningful dialogue and uphold your brand to others.

Also, some technical SEO factors have a huge learning curve. SEO experts have already gone through that learning curve. It will allow you to do whatever you do best, and the SEO expert will take care of the rest.
Expand Your B2B SaaS with MonsterClaw
If you are looking for a B2B SaaSSEO agency, MonsterClaw will be an excellent choice for you. MonsterClaw is one of the leading SEO agencies in the industry. We have our in-house experts, and we are working in this niche for a very long time.
How Do Our Experts Work with You?
Research & analysis: We will thoroughly research & analyze the industry to know your business needs and what impact it will have.
Action Plan: According to our research, we will make the best plan for your business.

Implementation: After planning, we will implement our plan and get it running.

ROI Measurement: After implementation, we will closely monitor the ROI. Also, if needed, we will take specific measures to improve the whole strategy.
Get free SEO consultation from market-leading organic SEO experts.
Bottom Line
Boosting organic traffic channels with B2B SaaS SEO services is a requirement these days. You cannot just open a business and hope to get the optimum benefits. You cannot but have a B2B SaaS SEO strategy to get the ultimate recognition and grow your business.