Free SEO Audit Service for Your Business to Know Your Potential SEO Growth
SEO Strategy

Rank Keywords

Rank Locally

Rank Globally

Grow Traffic

Grow Leads

Grow Revenue

Grow Business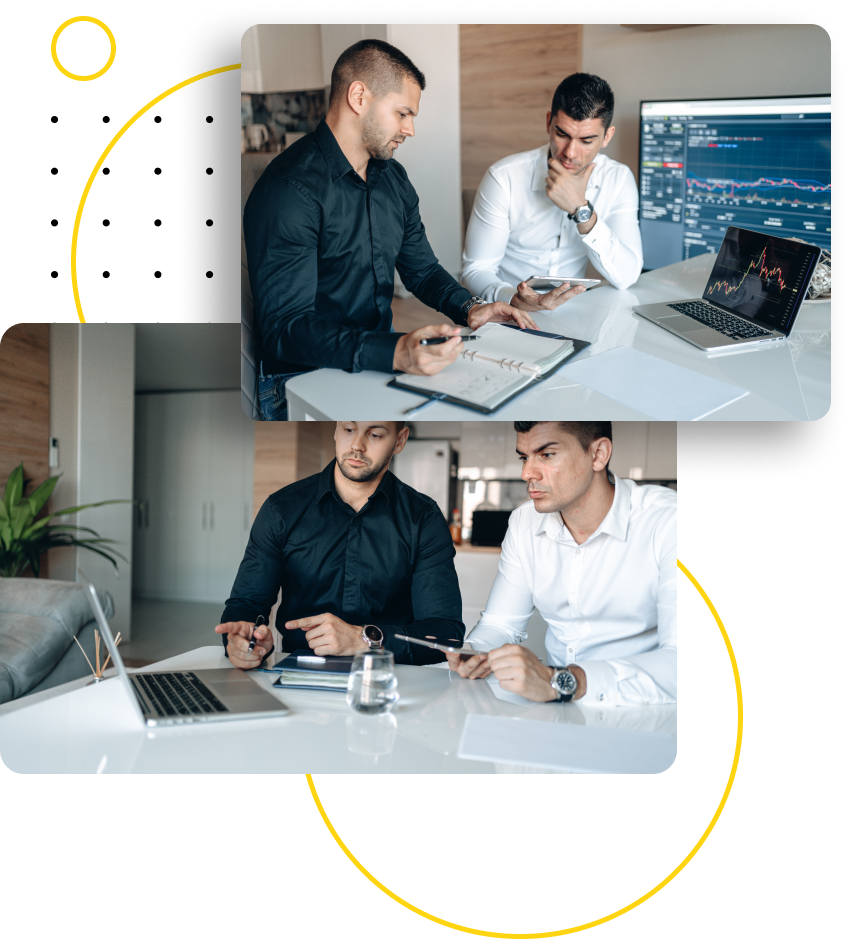 Unfold Your Businesses True Growth Potential
A definitive goal is the first step towards business growth. To have a definitive goal and to know how much work is involved to achieve that goal, first you need to understand where you are at. A comprehensive SEO audit can help you find major problems in your website that are obstructing your business as well as find the opportunities that you can grab to hit your desired target.
Our Google Certified SEO experts can analyze and audit your website for FREE and provide you with the SEO Audit report that will help you to plan your SEO strategy for better business growth.
Why your website needs an SEO audit?
As per Ahrefs, 90.63% of pages get no organic search traffic from Google which means only 9.47% of pages were visited among all the pages in Google. Among the Billions of Google searches every day, the first five organic results account for 67.60% of all clicks. So to be among the top 9.47% of pages that are visited, you need to up your SEO game and know where you are right now to take your business where you need it to be. An SEO Audit will help you identify and understand areas of your business website that need improvements to increase your organic traffic and better user experience as well as give you a clear idea of the market opportunity for your business.
What you'll get in the FREE SEO Audit
A clear Insight into your Website Health: Website health represents the overall percentage of errors on your website which can be due to various reasons such as irrelevant content, misleading information, broken links, poor image optimization, etc. The Audit will also include your website's Speed Analysis and Usability analysis.
Find Revenue Growth Opportunity –

Keywords essentially help your website rank up on Search Results which can ultimately lead to higher Search Traffic for your website. Our keyword analysts can help you discover valuable info and buying intent keywords that already exist in your website as well as new keywords with useful insights that can help you drive more business to your website.

Website Competitiveness – Your website needs to be appealing to its visitors and also satisfy the Search Engine Algorithm requirements. Our experts can analyze your website and provide you with valuable insights on how you can improve the competitiveness of your website based on various factors including the relevancy of the content on your website, usefulness, credibility, the extent of optimization, etc.
Backlink Profile Audit – Backlinks are one of the three major ranking factors of Google. So it is essential to have a backlink profile that is clean and serves the purpose of ranking website pages. In our free audit report, you'll get a backlink profile analysis with useful insights of your current backlink profile and backlink gap analysis with your top competitors to understand what type of backlinks you need to direct your focus on. If your website has a high spam score, then a backlink analysis will find out the reason behind that as well. 
Identify other major issues: The audit report will also give you insights on your website content, usability and any other technical issues that are probably holding you to grow your business organically.
Google Certified SEO Experts
Revenue Generated for Clients
Organic Traffic Generated for Clients
While the results are ongoing, MonsterClaw LLC has lived up to expectations. Their team is efficient and communicative, quickly responding to all queries.
Mike Volkin
Extremely good first experience working with Rifat, Polas and the MonsterClaw LLC team, they did in one week what my previous developer couldn't do in a month.
Frederick Lansky
Wonderful, careful, thoughtful work. Top to bottom, this team was nothing short of great. And we knew nothing going into this..they were very helpful! Three cheers!!
Ken Page & Gregory Romer
If you are looking for a Guru of Marketing, Rifat is the right person to take your business to the next level. Thanks again for all! You are great person.
Daniel D.
Excellent quality of work and communication, schedule were all very good. I'd recommend Rifat and his team to anyone seeking their services.
Earle G.
Rifat is wonderful to work with. He is insightful, knowledgeable and great at communicating. We look forward to future projects.
Joeel
Perfect job, good team. Thank you.
Julien Josset
The purpose of getting an SEO Audit is to identify, analyze and evaluate fundamental issues affecting the organic search results of a website. If your website isn't properly optimized then your business is in jeopardy of losing potential customers. So, SEO Audit can help you recover the significant amount of search traffic that you are missing out on.
SEO Score, Ranking Keywords, Site Speed Analysis, Ranking Keywords, Backlinks, Device Usability & Initial Audit.
It is ideal to have a SEO Audit done on an annual basis. At the very least it should be done every 12 to 18 months.
You will receive the SEO Audit Report via email in DOCX format. Relevant screenshots will be provided which includes website speed analysis and other important figures.
You can request free over-the-phone consultation via email and one of our representatives will reach out to you and address your concern.
Request a Free SEO Opportunity Analysis Audit.
*Due to the huge free audit request, we'll prioritize those who need the audit service most.