Uncover the Growth Potential of Your Business in Less Than 3 Weeks with Our Deep SEO Audit
Looking for ways to increase your website's organic traffic and generate a lot more leads? Our SEO Audit paves the way for you.
Why Choose MonsterClaw
A Deep SEO Audit Service can help you find major problems that need to be addressed. Our experienced SEO experts invest several hours to analyze every possible scope to improve the rankings of your website. We have a proven 10-Step Deep SEO Audit Process we use to double enterprise-level companies' revenue and help them understand how they can continue to grow rapidly.
Top-tier B2B Digital Marketing Agency
We're one of the top B2B digital marketing agencies in the world. We've been awarded and recognized by industry-leading platforms.
Google Certified SEO Experts
Revenue Generated for Clients
Organic Traffic Generated for Clients
Our Deep SEO Audit Process
Technical Audit

We start with running a thorough technical SEO audit of your site and figure out all the pages with error code. We correct pages with faulty, long and missing meta tags, images with missing alt tags, images with higher file size, duplicate meta titles, server errors, etc.

We check the page experience, which includes mobile optimization, LCP, FID, CLS, HTTPS, intrusive interstitials, and many more.

This will give you a very transparent picture of your website's current technical aspect.

01

Content Audit

In this step, we check every important page and blog post on your website. We analyse the keywords to know if it has the right intent, then list out GSV and word count. By doing this, we can figure out which content has the potential to rank higher.

If important content on your website is not ranking well, content auditing helps to determine the problem, and proffer a solution.

A content audit will give you a very clear idea of all your current content, and show where the true business opportunities are.

02

Website Keyword Audit

In this step, we will do very in-depth keyword research and prepare a few lists of high-ranking keywords for you. . We'll figure out the opportunities with existing keywords that are rankable

. Categorize all the keyword opportunities based on intents, which will help you better plan your overall content.

. Create a big keyword bank with all future opportunities.

. Research competitors keywords and validate if their offering is beneficial.



03

Customer Journey Mapping

Once we research, list out all your potential keywords, and map out content, we then start to map out your customer's journey.

We figure out keywords from awareness, interest, consideration, and conversion stage, then we step down to 6 levels of interest.

This will give you a very clear idea of what keyword has what intent, and what kind of content to create for that, and the type of "call to action" that will have the best conversion.

Additionally, this will guide your budget toward the most profitable content.

04

Competetive Market Research (TAM & SOM)

This is not exactly a part of an SEO audit, but it is vital to have an overall idea about your niche for the SEO space. We do this to map out the TAM (Total Available Market) and identify SOM (Serviceable Obtainable Market). We do an in-depth competitive SEO analysis between your competitors, and figure out the opportunities you have, in terms of winning new traffic from competitors, and the kind of threat you have in terms of competitors taking your traffic.

We specifically identify every piece of winnable content that you can outrank and also mark out every content that competitors can possibly outrank.

Our detailed plan includes winning new traffic from competitors to grow our SOM & holding all of our potential content on top.

Overall, the SEO plan can ensure stability in your business.

05

Content Flow Plan for Growing Leads

It is common for businesses to post articles all over the web for backlinks without actually planning their content flow. Each of your business's articles should link back to another. As part of this process, we will analyze your existing content and show you how it should be structured.

By analyzing and mapping out your current content, we will determine how it should connect with each other, how it should be grouped, what kind of marketing it should have, and what content gaps are sapping your profits.

06

Content Flow Plan for Growing Authority & SAM

In general, most companies can't grow beyond $300K to $500K. This is because they fail to focus on SAM (Serviceable Available Market) and only focus on SOM (Service Outsourcing Market).

We will identify content gaps in your SAM so you can expand your client network and continue to grow.

07

Revenue Forecast

We will categorize your opportunities into keyword groups, and show you which groups have the most revenue potential. This helps you understand if your SEO investment is right or wrong. Companies often fail due to investing in the wrong keyword groups, and since they don't know the true revenue potential, it gets hard to allocate the proper budget. This could result in a very low return on investment.

Using the audit data, we'll prepare a calculator where you can put different budgets and see how much return you can get. Our revenue forecasts will be backed by real-life data, so they are almost 100% accurate.

08

Websites SEO Health

In order to determine the amount of effort you will need to hit your revenue target, we'll perform a very detailed SEO health analysis. All technical SEO details will also be taken into account. To ensure we use the most accurate data, we test the website using different industry-leading tools, as well as manually check the results.

09

Action List

After we have gathered all the data from the SEO audit process, we will prepare a simple action plan that you can follow to fix your SEO problems and grow your organic traffic.

For a live example of our work, please contact us using the form below, and our SEO strategist will connect with you shortly. And via screen share, they'll demonstrate live examples of our work, as well as begin the deep SEO audit process for your business.

10
While the results are ongoing, MonsterClaw LLC has lived up to expectations. Their team is efficient and communicative, quickly responding to all queries.
Mike Volkin
Extremely good first experience working with Rifat, Polas and the MonsterClaw LLC team, they did in one week what my previous developer couldn't do in a month.
Frederick Lansky
Wonderful, careful, thoughtful work. Top to bottom, this team was nothing short of great. And we knew nothing going into this..they were very helpful! Three cheers!!
Ken Page & Gregory Romer
If you are looking for a Guru of Marketing, Rifat is the right person to take your business to the next level. Thanks again for all! You are great person.
Daniel D.
Excellent quality of work and communication, schedule were all very good. I'd recommend Rifat and his team to anyone seeking their services.
Earle G.
Rifat is wonderful to work with. He is insightful, knowledgeable and great at communicating. We look forward to future projects.
Joeel
Perfect job, good team. Thank you.
Julien Josset
The amount of time required for an SEO audit is unique to each website. On average, the auditing process can take anywhere from 3 to 4 weeks. It depends on how many pages you have, your site structure, etc. 
Just fill up the contact form. Our sales team will contact you through email and will personally take care of the whole process.
We need these access primarily to do the audit- Google Analytics (View), Google Search Console (View), CMS (View) Access. We may need other information depending on the website situation.
You can pay in a few different ways. We accept Stripe, Paypal, Payoneer, Bank Credit and Debit Card, and Bankwire to the first tire countries.
Interested to Take the Advantage of a Deep SEO Audit?
We do not have any "audit package" as we don't "push" it as a "hook" to attract businesses. Rather, we deliver unparalleled value that will make you re-think about your true growth potential.
Every audit is custom, so the price. But, typically we have seen our prices are THE best in the industry, and the value we give is simply unmatched.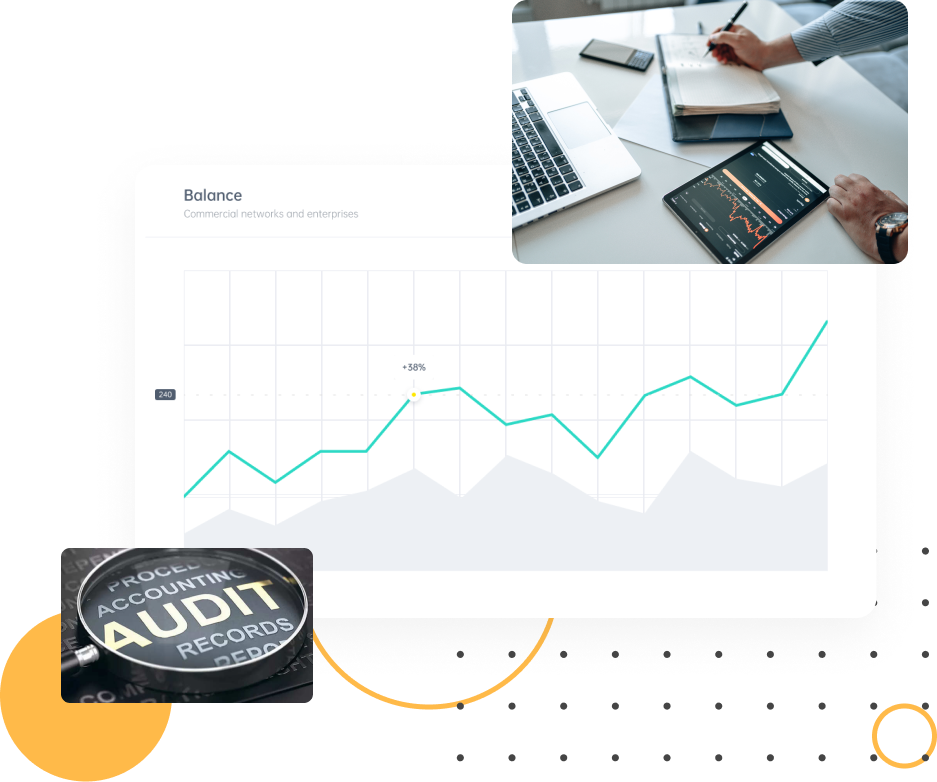 Brief Your Project With Confidence
Brief your project, and we'll get back to you ASAP.