Best Affiliate Marketing Programs and Marketplaces: Maybe you have a blog, or you are searching to make some money online. Affiliate marketing is a popular way to monetize a blog or website. The most common question a newbie asks is " Where to start?"
Well, that depends on your audience base and visitors, if you have a list or targeted audience you can start from now. In today's article, I have listed the top affiliate marketplaces and programs that you can start working from today.
7 Best Affiliate Marketing Programs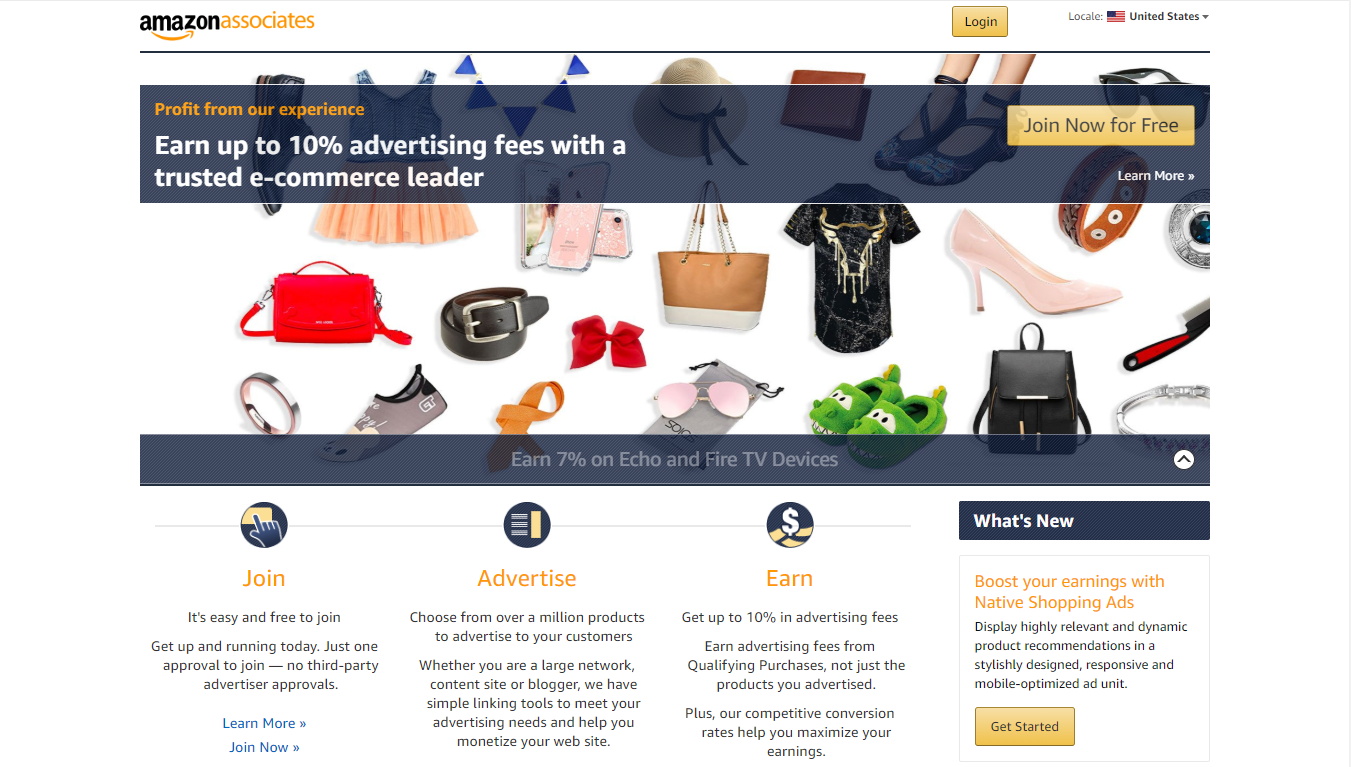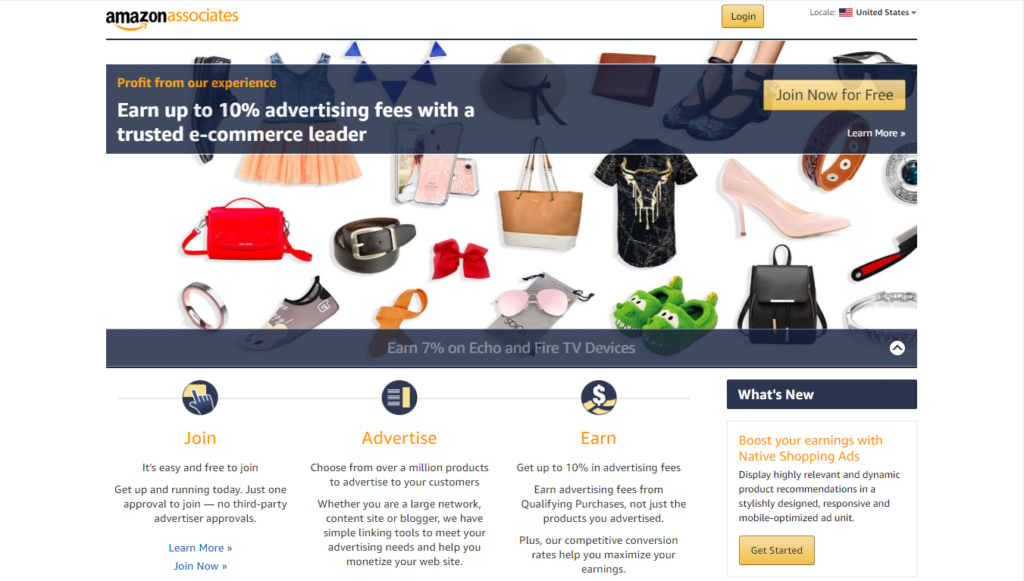 Amazon is the giant of e-commerce. We all know that Amazon has almost every type of product available. Amazon Affiliate Program is an excellent place to begin your affiliate journey. Amazon associates provide some good value to their affiliates.
Pros:
Product Availability: Amazon offers a big size product market for their affiliates. You will find almost every type of product to promote all the way from a kitchen knife to a beard trimmer.
Market Reputation: Amazon has a good reputation in the Affiliate marketing industry.
Scale Up: Because of the number of products and opportunities available, you can easily scale up with amazon associates.
Tracking: Amazon has a fantastic tracking system, You will never lose a sale.
Cons:
Cookie: They have only a 24 hours cookie system that's a minimal amount of time compared to other marketplaces.
The commission Rate of Amazon affiliates is really low compared to other affiliate marketplaces. That's a downside. It varies from 3% to 8% to different niches.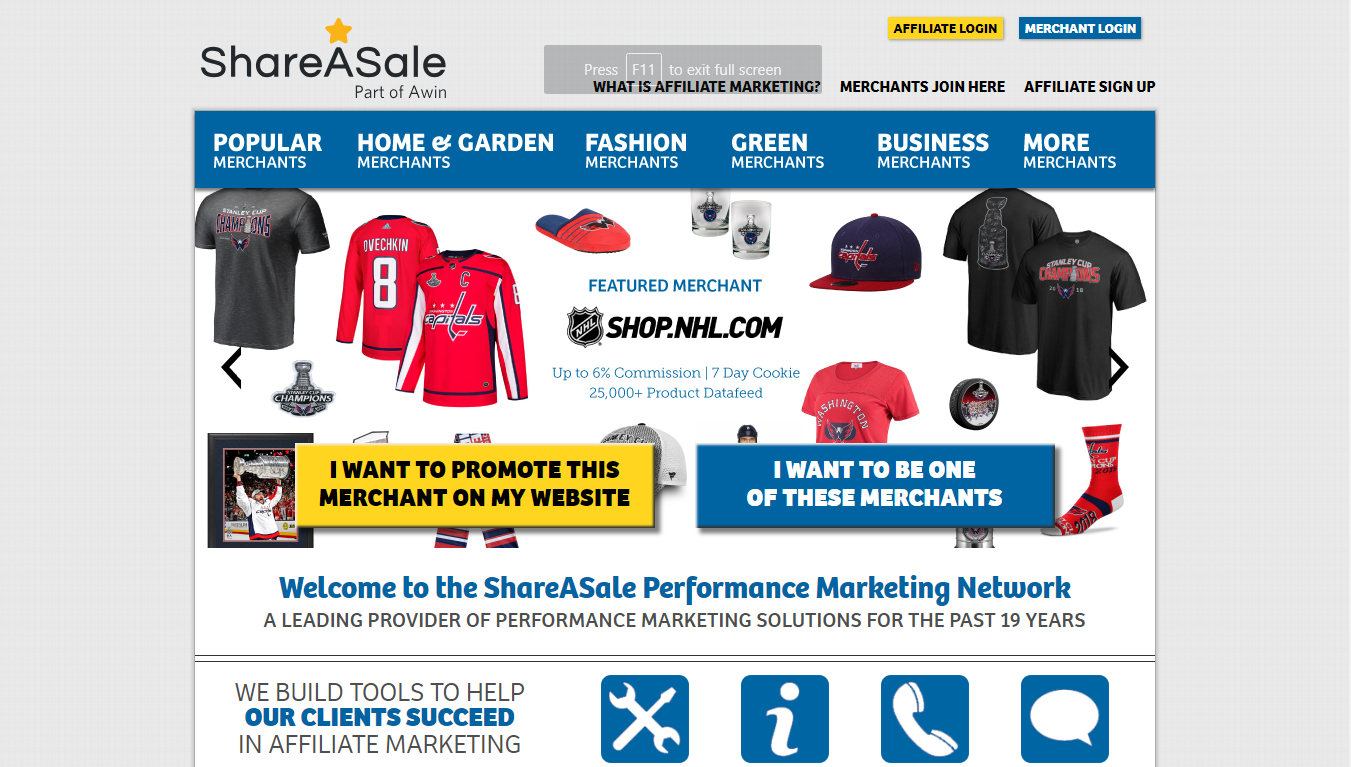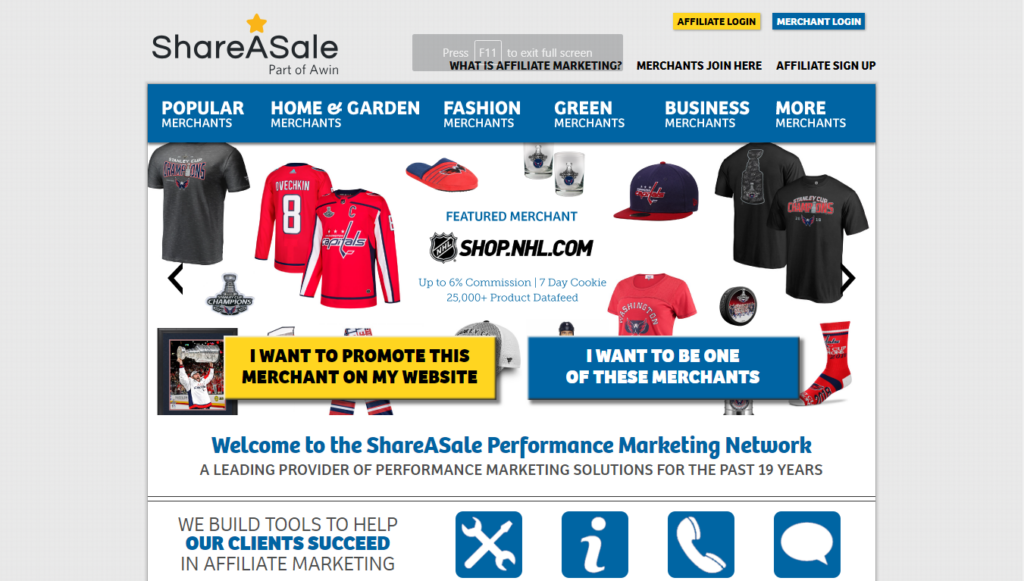 ShareAsale has been in business for 19 years, it is an old marketplace, but they've well-kept with the times. ShareASale provides good knowledge base resources for their affiliates. It's easy to use and user-friendly.
Pros:
Product Availability: ShareASale offers a good range of products for their affiliates, You will find a wide range of niches including Business, fashion, Home and Garden, Arts and music, Foods and drinks, and more.
Payment Solutions: ShareASale provides different payment methods for their associates such as Direct deposit, Payoneer, etc.
Reporting: They provide robust reporting tools and resources for their affiliates, You can easily track your campaigns and customize them as you like.
Commission Rate: The commission rate is upto 30 to 40% with ShareASale. It's not bad compared to other marketplaces, and you are getting quality products that convert well.

Cons:
It can take some time to do well in this marketplace; You have to get approval from every product owners you want to promote so it can be time-consuming.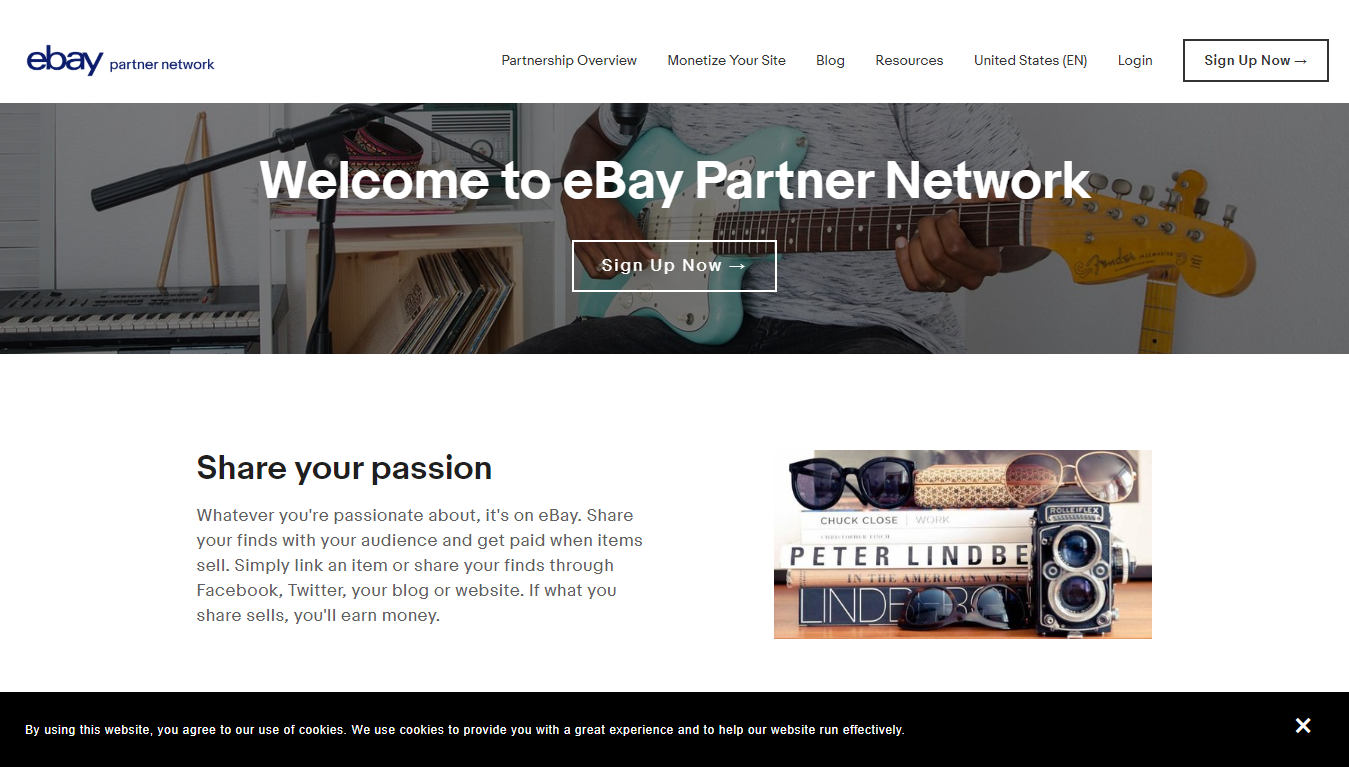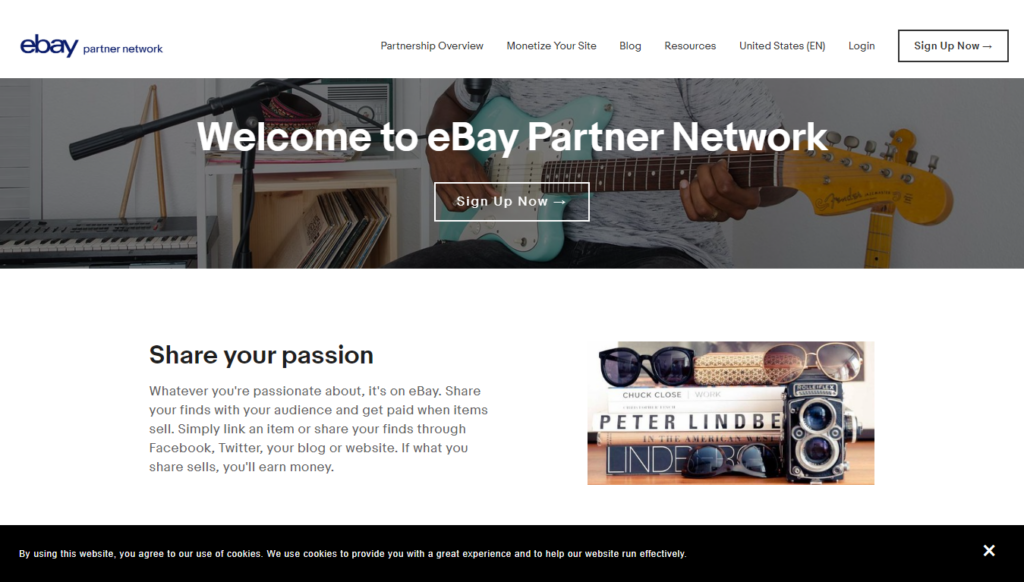 eBay is a well-known and multi-billion dollars shopping and auction website that offers a varied range of products. eBay has some quality offers you can promote on your website or blog. They also provide different tools to boost your campaigns.

Pros:
Product Availability: There are a good variety of products available on eBay ready to promote, that means you can market to a large range of audience and make money.
Reputation: eBay is a trusted and famous brand name around the world.
Rules: No complicated rules to follow, share your link of the product, and you earn when someone buys.
Payment Threshold: the payment threshold is 25 dollars, It's a good number comparing to other marketplaces.
Cons:
Account Approval: Getting approved to eBay partners can be difficult, they don't accept low-traffic websites.
Commission rates: eBay does not have a flat commission rate, eBay pays to depend on your traffic quality and quantity, and the commission percentage differs around the world.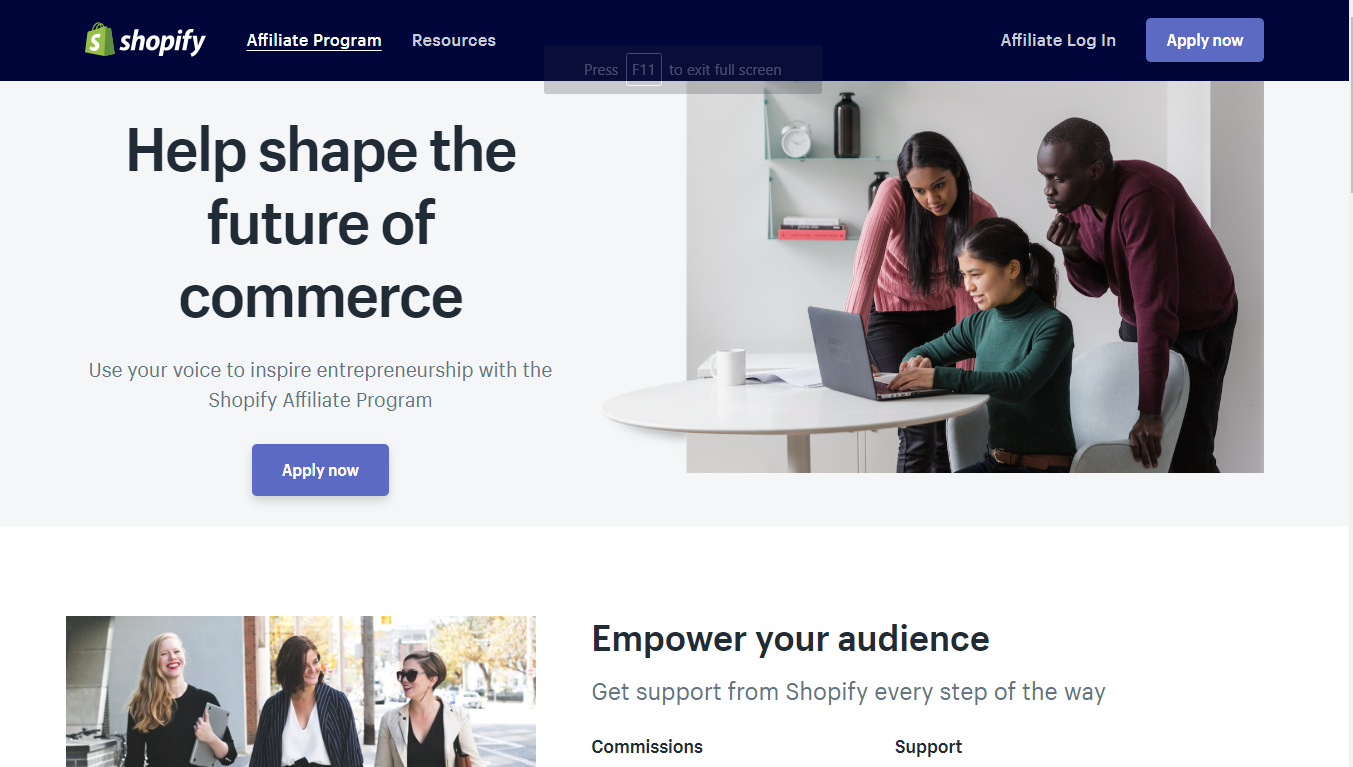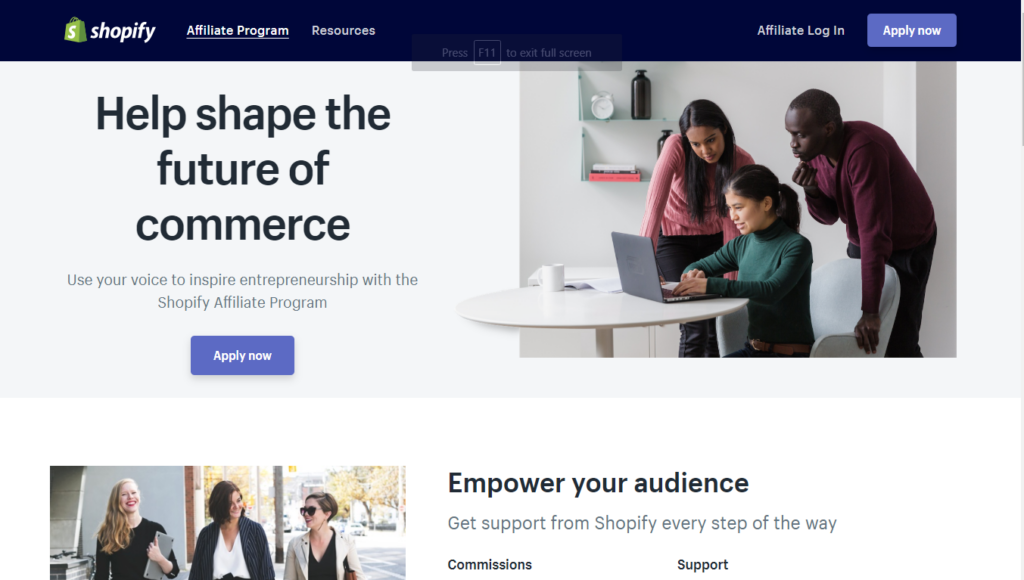 Shopify is one of the popular eCommerce software used by online retailers and bloggers. If you have a list or traffic that is related to dropshipping or online business, you can earn a handsome amount of money promoting Shopify. Here are some pros and cons:
Pros:
With the Shopify affiliate program, you earn a good amount of money per referral. You can earn 58 dollars on average for every signup that buys a plan, and 2,000 dollars for every plus Referral.
Cons:
Limited audience base: Because it's a tool, the targeted audience base is pretty limited. So you need a laser-targeted audience that is interested in selling online.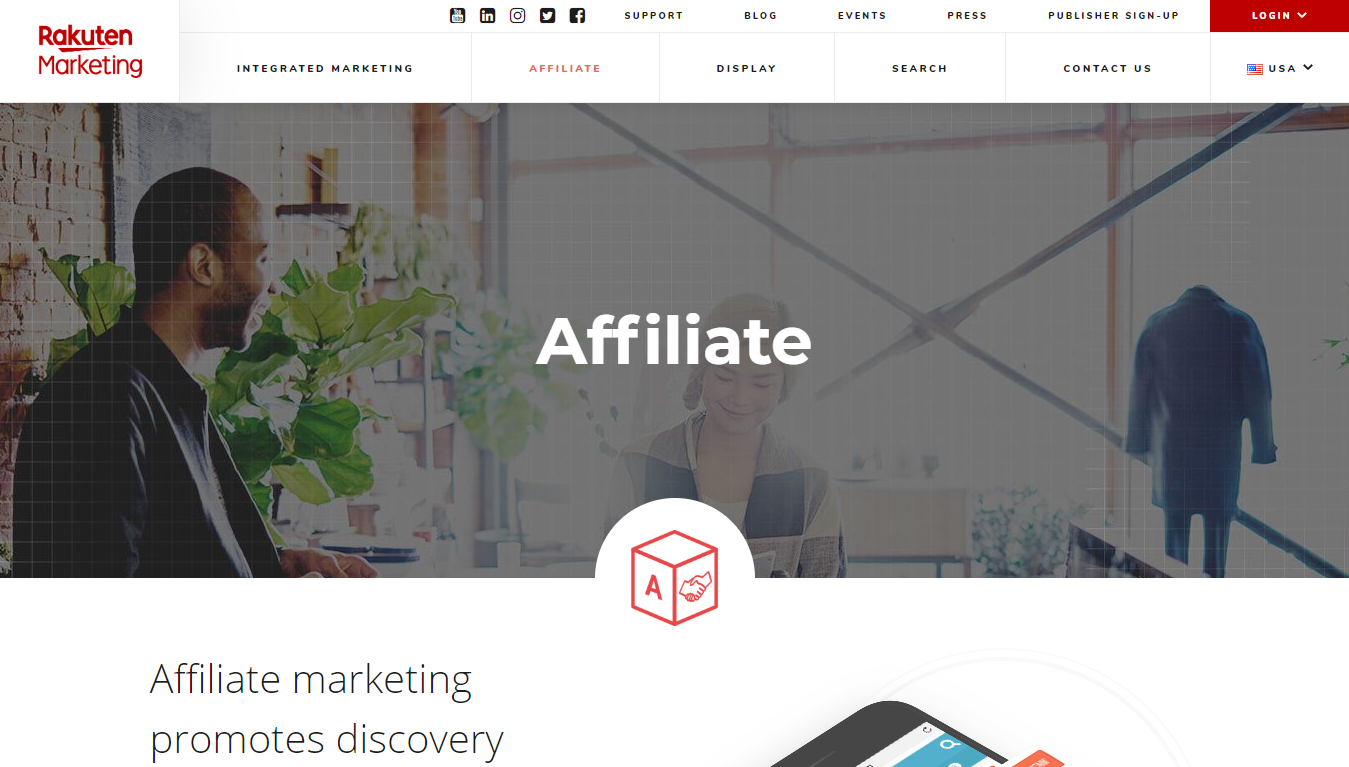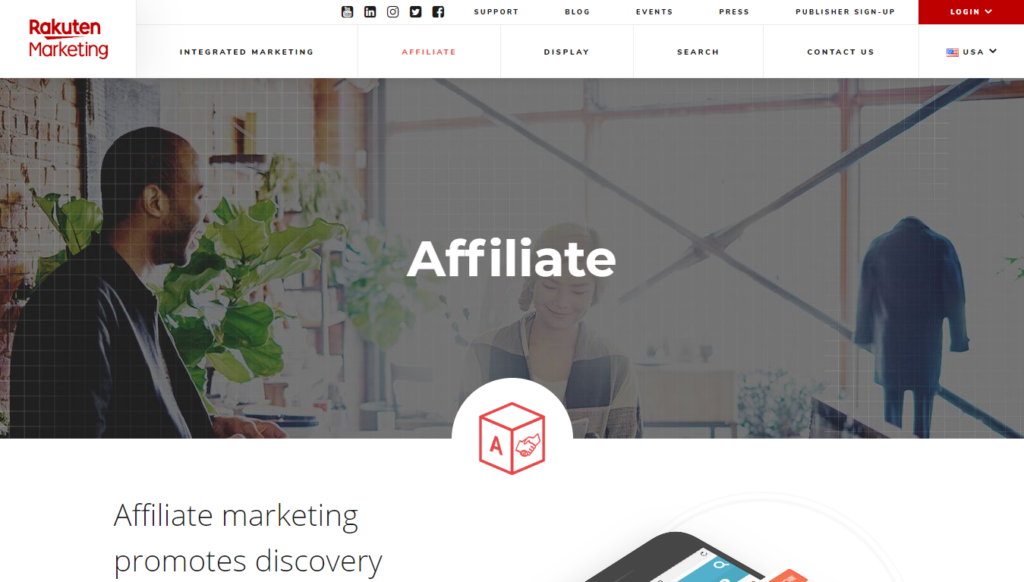 Rakuten is an internationally trusted company and a very old affiliate network. It was voted #1 Affiliate network eight times. Rakuten supports more than 25 currencies and 200 countries.

Pros:
Product Availability: Rakuten has a good amount of merchants with some top brands names. So, you are going to have a larger audience base to promote.
Easy To Use: Rakuten has a user-friendly interface, Important information is all in one place.
Tools: Rakuten provides quality tools and resources for their affiliates to help with their knowledge and sales.
Payment System: Worldwide payment system, get payment in 25 currencies.

Cons:
Account approval: If you do not have a good amount of quality traffic on your website, You are more likely not going to get accepted.
Payouts: There is no definite schedule for payouts, Rakuten pays their publishers only after when they get paid by merchants.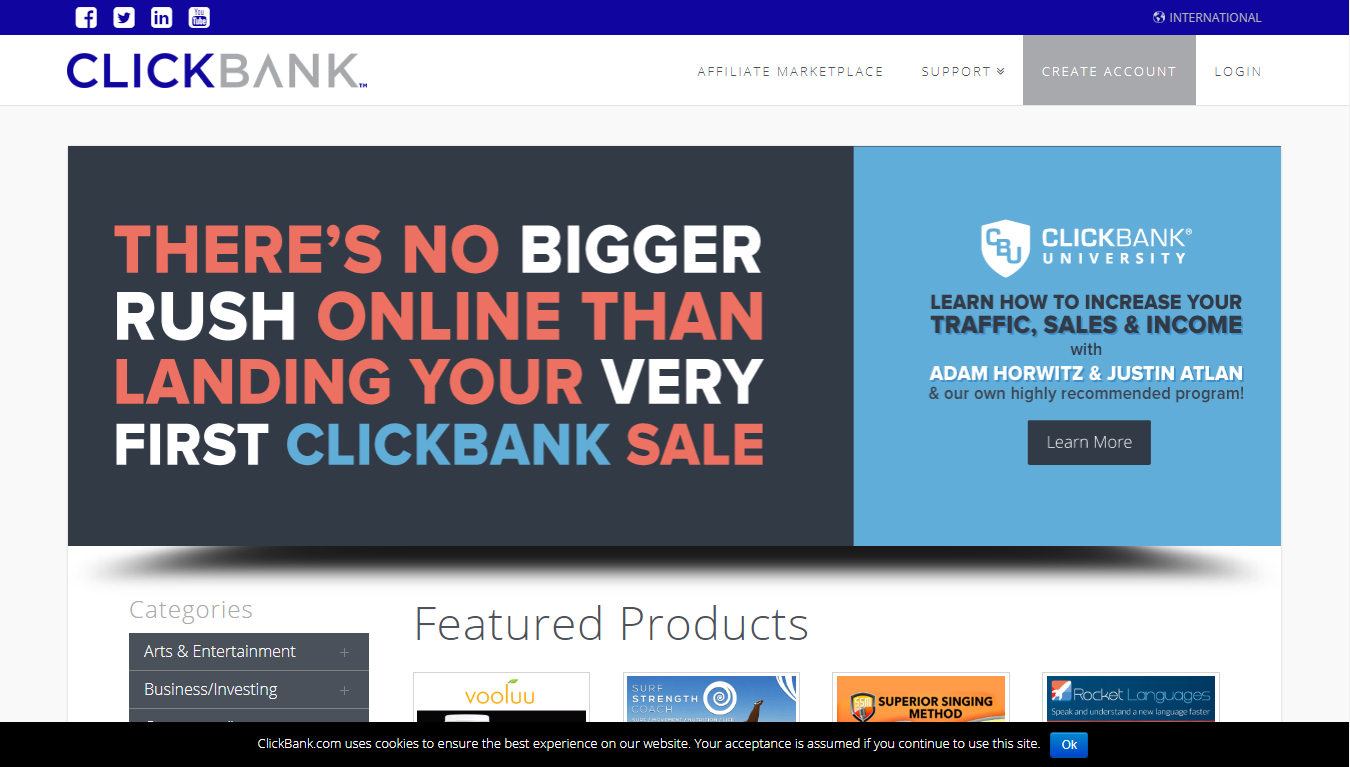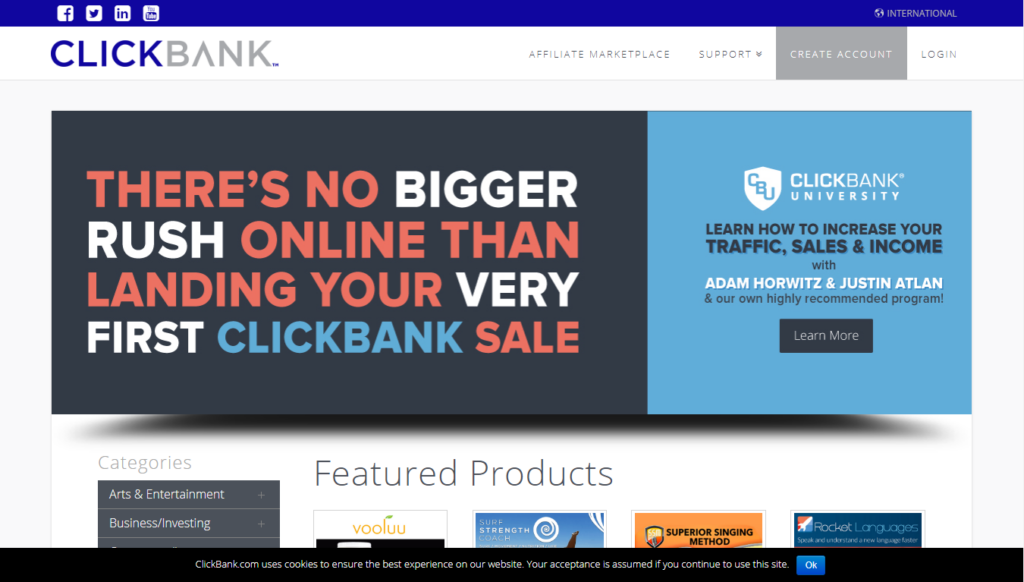 Clickbank was founded in 1994; it is a good marketplace for beginners who just started affiliate marketing. Clickbank is well known for digital products. They provides one of the best commission rates available on the market.
Pros:
Easy to signup and Start: Clickbank is easy to sign up, anyone can be their affiliate and start promoting. You may have a small list or no list at all; you can start working with Clickbank.
Product Availability: You will find a broad niche digital products here, So it doesn't matter what audience you have, you will have something to promote.
High Commission Rate: Clickbank offers a really good commission rate to their affiliates, You can get up to 75% commission.
Payment System: Clickbank allows weekly and bi-weekly payments, threshold as little as $10 only. They provide Direct Deposit,Check, Wire Transfers,, or Payoneer as their payment.
Cons:
Product quality: You will find some good converting products here, but there are some scammy products too. To prevent refunds always make sure the product you are promoting has value.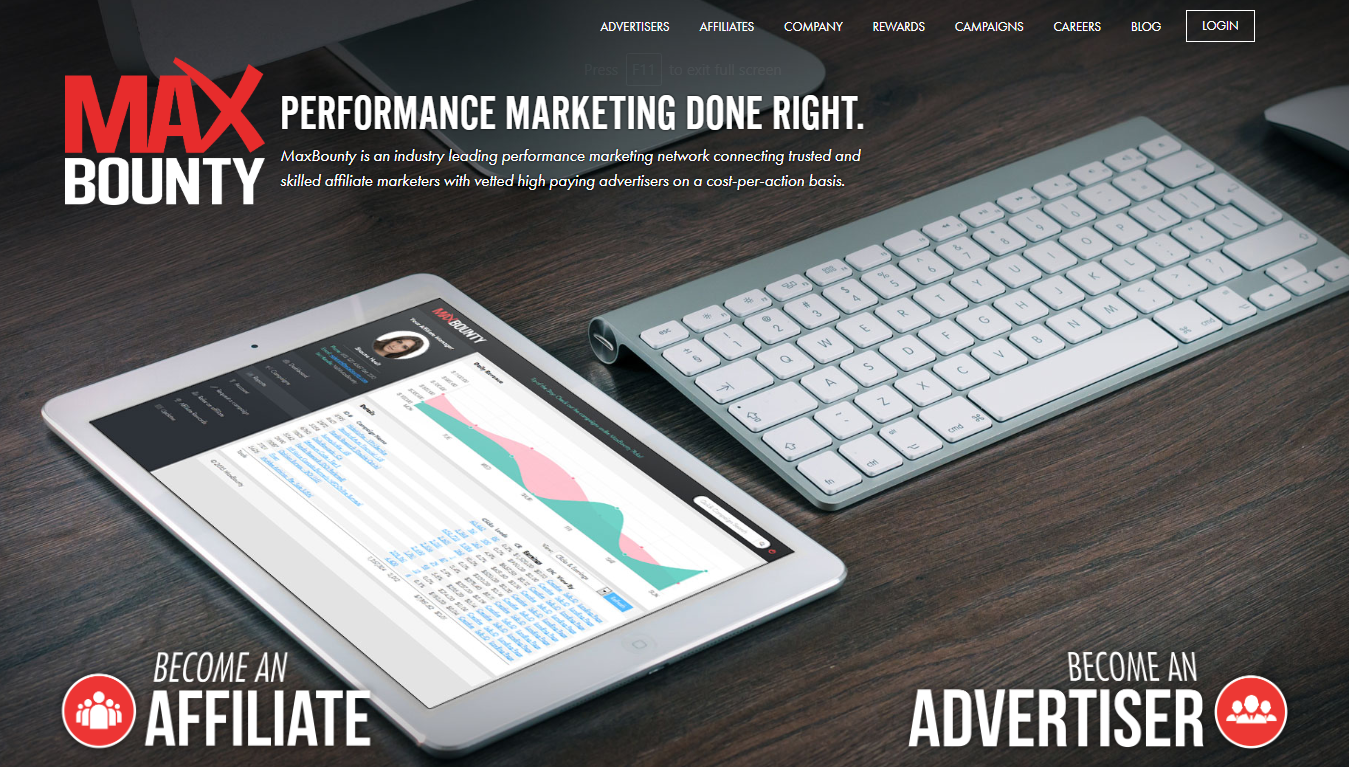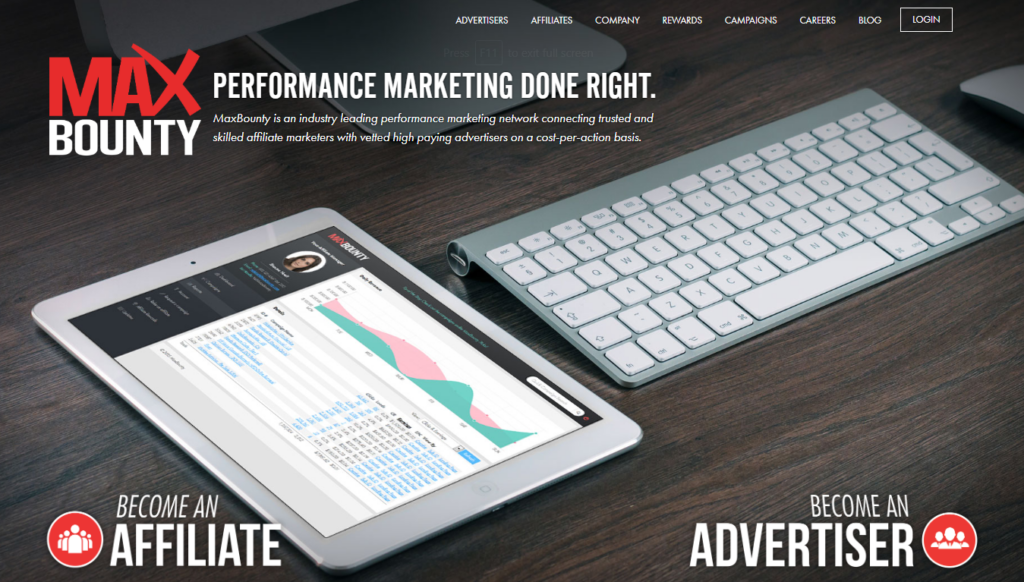 Maxbounty is a popular CPA marketplace; they have some outstanding CPA offers compared to other marketplaces. Maxbounty has very friendly affiliate managers who will help you a lot. There are several CPA networks available on the market but maxbounty has always kept a good spot on the list.
Pros:
Easy to sign up: Maxbounty is easy to sign up and beginners friendly, but you have to go through an interview to get your profile approved.
High converting products: Maxbounty has really good high converting products and the number is increasing every day. You will find big brand names here.
Traffic: They approve different traffic sources such as Incentive traffic, PPC, Banners, Social Media. Every offer has allowed traffic methods written in their description.
Payment Option: Maxbounty supports Paypal, Bitcoin, Wire transfer. They pay weekly.
Reward: They offer Incredible rewards for high affiliate earners, It always motivates new folks.
Cons:
The minimum payout is $50 where other marketplaces offer as low as $10.
Strict Rules: Maxbounty is always concerned about its affiliate's traffic quality. So only focus on bringing quality traffics from the sources they allow.
Let us know in the comment section which one is your favorite marketplace and why. We will add some more quality marketplaces and affiliate programs in our next post. Stay tuned. You can read my more articles here: