Ecommerce competition is fierce. Any opportunity to gain more customers with minimal effort needs to be used with a sensible marketing plan. These Onpage SEO tactics are for an eCommerce site that is about to start selling online or been in the arena for decades yet struggling with a firm grasp.
Ecommerce business pages, before they get too popular or are growing too fast, can be time-consuming to generate traffic. Unless they are going to use paid advertising, advanced White Lable SEO practice is their last resort.
It's always tough to be successful at a high-volume eCommerce site. Some eCommerce shops are able to focus entirely on shipping and selling in one of the biggest categories (retail, sports, and restaurants) available online. Others take the approach of focusing on a few specific niche products with traffic from specific sources that have the potential to be high in the search rankings.

The whole point is to get to the top of Google's search results for keywords with a high volume of clicks.

The thing about all of the different types of eCommerce websites is that they all have one thing in common: they all get Google's most relevant organic search traffic. The key is getting to the top of Google's SERPs.

That's where Onpage SEO comes in. We're talking about a middle-of-the-road way to rank for these kinds of high-volume keywords that will be naturally found in any type of business website.
Proper on-page SEO optimization of your website is crucial for the successful growth of your business. With a great website, the chance of ranking higher and driving organic traffic significantly increases. Even search engine giants like Google consider a website's various on-page factors while projecting it in the search result.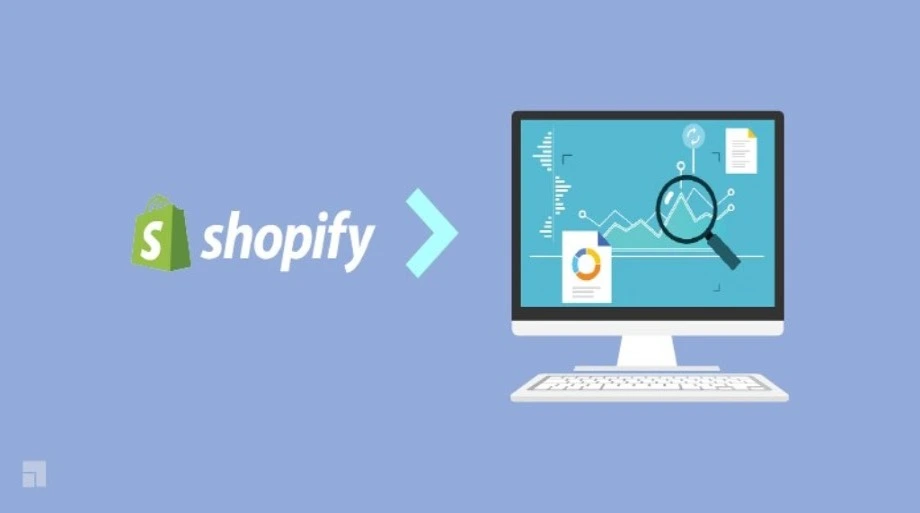 The number of pages on a website is not a specific ranking factor in Google. However, with more pages in place, it is possible to provide more quality content in a structured manner. This can help with the search engine ranking of a website.
Shopify is subscription-based software helping eCommerce businesses to set up online stores. You can build an amazing website with the help of Shopify. The most common and essential pages of a Shopify website are the homepage, collection page, and product pages.
These pages are the prime landing pages of any Shopify store to acquire the expected traffic. Leaving all the backend tasks for the tech guy, "on page SEO Shopify" is what we can jump right on and fix ASAP.
Home Page
The home page is the first corridor page for website visitors. It contains the main overview of a business. Also, the homepage hosts various buttons and hyperlinks to navigate the users on different pages with ease. Sometimes the websites are designed to bring back users to the home page from any page with a simple click on the logo.
The homepage is the most essential page of a website. Here, the viewers can get an overall idea about the business and an impression of the business owner. A well-optimized homage can drive significant traffic and also retain them longer on the website.
Collection Page
The collection pages of the website can be considered as a gallery. Here you display the products and services you offer and group them in individual sections in order to find them easily. You link each item of your collection page to the product page for your audience to see the details with one click.
The layout and appearance of your collection page are highly dependent on the theme of your website. This page is very important to demonstrate your products and services at a glance.
Product Page
The product page is the heart of your business' conversion. Here the viewers can find all the necessary information about the specific product they are interested in purchasing. From ingredients to pricing, everything is detailed on this page.
A good product page can assist you in generating conversion efficiently. On the product page, the product's price, how it feels like, the purpose of the product, and how you can benefit from the product are described in detail.
On-Page SEO for Homepage, Collection Page, Product Page
On-page SEO is concerned mainly with keywords and content optimization. However, with the purpose of the page, it can change a lot. The core three factors of on-page SEO are evaluating keyword usage, analyzing title tags and meta description, and on-page content strategy.
Evaluating Keyword Usage
The keywords are the exact words that your audience is searching for in the search engines. If your website has these keywords, they will appear in the search results when someone searches those words. Different pages of a website require different keywords for providing the best results to the consumer.

For gaining the maximum benefit from your SEO, you will need to distribute the core keywords throughout your website pages. You may find some keywords are more important for the product pages than the collection pages. In these cases, make sure to focus them on their proper pages. When you know the ultimate goal for each page on your website, you can effectively map these keywords as well.
Title Tags and Meta Descriptions
Optimize the title tags and meta descriptions with the mapped keywords throughout the pages of your website. These are the first things your audience sees even before entering the page. If they find their required information there, only then will they click and enter the page.
Your home page mainly hosts informational content, while product pages are filled with sales content. The collection page primarily contains educational content as well as a mixture of informational and sales content. So, keep these things in mind while mapping keywords, titles, and meta descriptions.
Content Strategy
Appealing content can drive traffic to your website more rapidly. Quality content with proper keywords will be very much helpful for your website's optimization. Also, proper placement and internal linking can be quite crucial as well.
As we mentioned above, different pages contain different types of content. Make sure to place them on their respective pages. Also, go all out for content gap analysis that your content lacks. Analysis of your competitor's web pages will give you an idea of the gap.
Also, make sure to research keywords more often. The taste of the consumers is always changing. In order to run a successful business, keeping up with the change is very important.
Your homepage should host simple smaller content with appealing pictures. It will allow the visitor to get an overall idea of your total website.
For collection pages, provide comparisons, usefulness, tutorials, endorsements of your product. It will make the viewer curious about your product and convert him into a lead.
The product page should contain all the crucial details of your product. It should be designed in a way that inspires your lead to buy the product. Also, the content should be easily skimmable and clearly project your product's key features, pricing, and advantages.
With the combination of all these three procedures, you can do better on-page optimization.
Takeaway
Shopify as a platform evolves itself as one of the best solution providers for SEO, social media, and blogging and making sure that no stone is left unturned for real-time optimization of your business. Shopify itself is well-equipped with the latest SEO-friendly features, all it needs is a bulls-eye strategic plan and proper guidelines to reach the station. Now that we have a brief concept of which pages matter, let's step forward with solid on-page SEO and ensure both the visitors and Google loves it.
If you are not comfortable optimizing your website or face difficulties, make sure to ask for help from an expert.
Get free 30 Minutes SEO consultation from a market-leading organic SEO expert.