Effective SEO for your Shopify store isn't just about understanding and implementing the best SEO practices; instead, it is about using the right tools to make the process much more efficient.
Imagine all your alt texts, meta tags, titles, images, etc., are automatically optimized by an app within a few minutes. 
The digital world is constantly changing, and as the days go by, we are finding new ways to adapt and utilize technology and artificial intelligence best suited to our needs.
Fortunately, we have come across currently trending useful SEO Shopify apps that can help you formulate and implement an effective SEO strategy to bring the best results.
The following 7 SEO Shopify apps are worth considering.
Top 7 Trending Shopify SEO Tools
The SEO Suite is designed to optimize website images effectively, seamlessly boosting the website's loading speed.
It can also add rich snippets, which will help users assess the credibility of the stores' products. They will see insights into the product/service offered and former customers' experience in the Google Search result itself.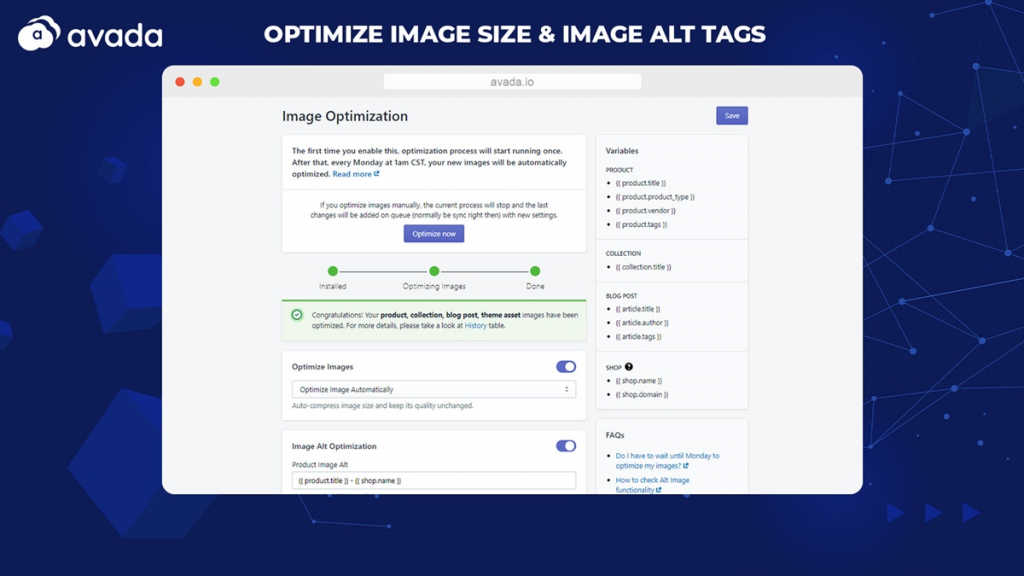 Furthermore, it automatically adds the best-suited meta tags, titles, descriptions for each product which can be very time-consuming if it is done manually. 
Not to mention, it is integrated with Google Search Console, for which it can automatically generate weekly reports. Staying on track has gotten a lot easier. 
The incredible feature of this app is its ability to perform effective SEO Analysis which illustrates the areas of the store and its products that are well optimized and those that need improvements associated with specific SEO problems. The suggestions will most likely help you make necessary changes in due time. 
Unfortunately, the app is not free. Both free and paid packages are portrayed in the following image below.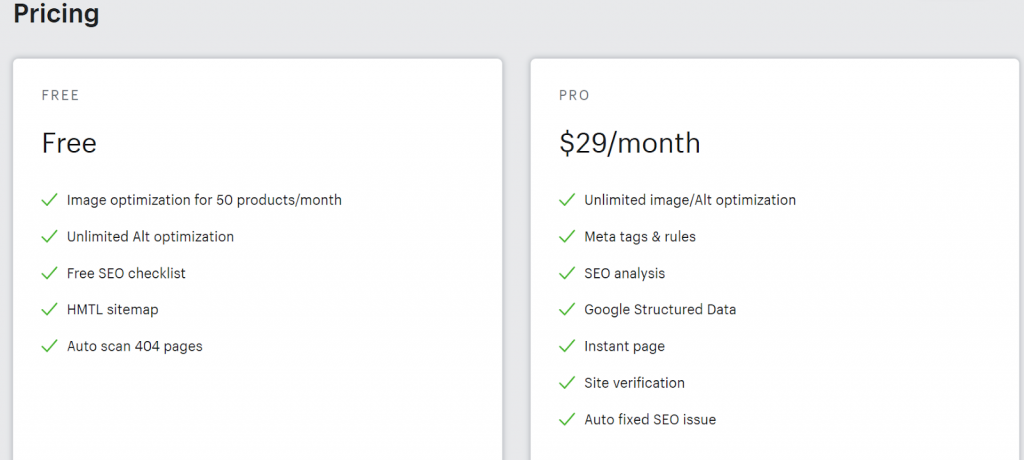 If you are struggling with relatively lower sales than you have anticipated or looking for ways to boost sales on your website, SEO Booster is the perfect app for you.
It comes with many features that include automatically structured data & updated alt texts. The app also has its own integrated SEO Keyword Research Tool, seamlessly providing the best appropriate up-to-date keywords.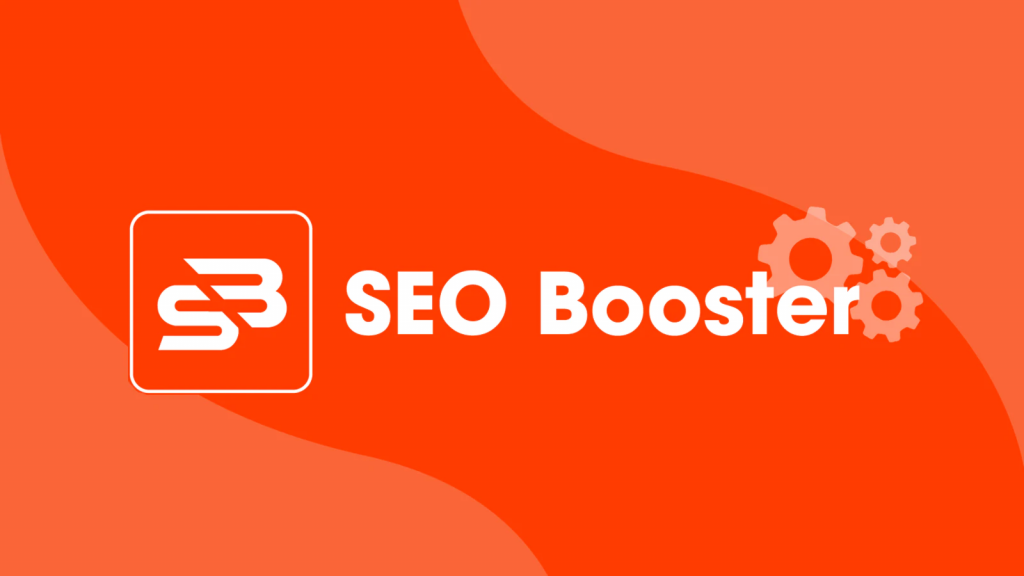 The app is equipped with Accelerated Mobile Pages (AMP) for smooth mobile optimization. 
The app also provides real-time SEO Insights, which will help you identify areas that may need further improvement. Thus, it is likely to contribute to strategizing for more effective Shopify SEO with an outcome that will produce a long-term benefit. 
Undoubtedly, it is a great app that can help you channel traffic from Google. 
Lastly, the app is designed for everyone, starting from beginner to advanced. 
Conveniently, this app has a free plan. However, to avail the most of its features, you can opt for a 7-day free trial and purchase it for $49.99.
It is indeed frustrating for both the seller and the customer when the product status is displayed available on the website, but it is actually out of stock. Moreover, it is also bad SEO if unavailable products appear on the Search Results.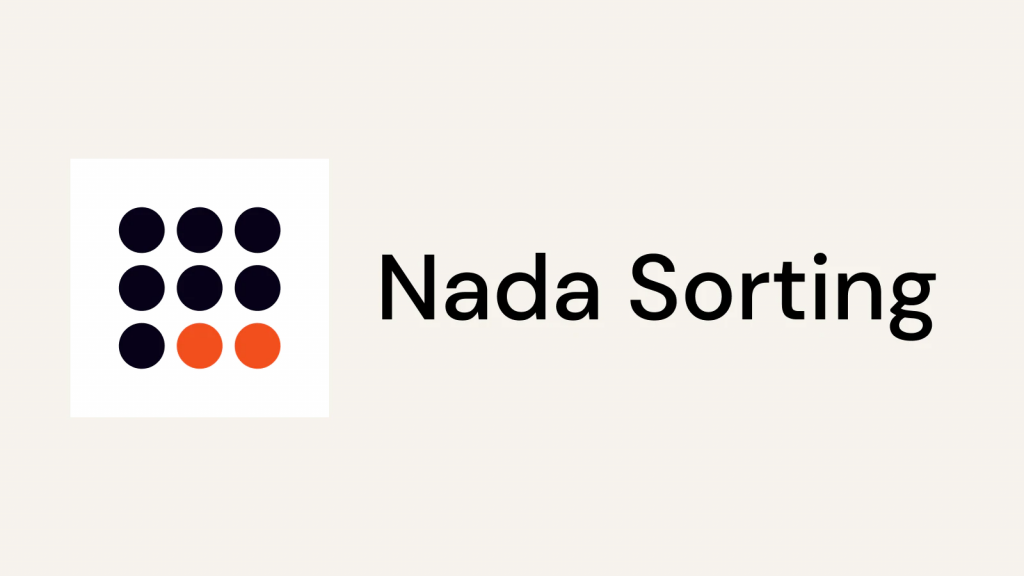 Shopify e-commerce sites should be readily equipped with automated technology which will immediately hide the products that are out of stock.
This is precisely where Nada comes in! The app is programmed in a sophisticated way that it can seamlessly detect which products have gone out of stock, and it will automatically hide them from public view.
Nada offers a 7-day free trial priced between $4.99 and $29.99.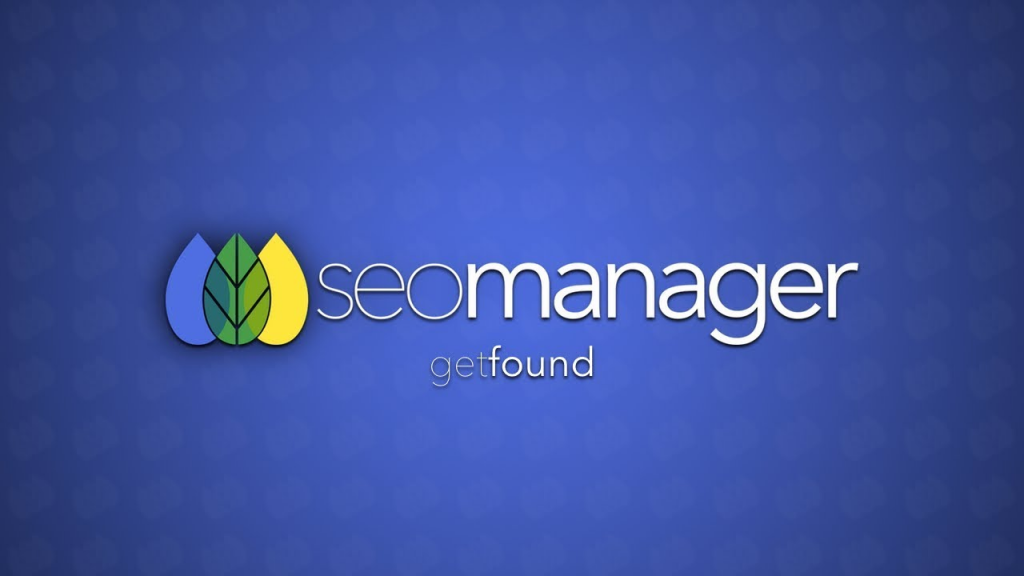 How amazing would it be if there was an app specifically designed with multiple features that would aid in ranking higher on Google Search results? This is where the Shopify app SEO Manager comes in!
The app provides real-time feedback on SEO metrics. This will help you identify the SEO strategies that work out for you. Moreover, the reasons will also be illustrated for better understanding.
Another exciting feature is that the SEO Manager app can simulate real-time Google Search results, advanced meta settings, and Google Mobile-Friendly test. In this way, the user knows areas improvements should be made for more enhanced SEO Optimization.
SEO Manager has gained its popularity for the immense user satisfaction over the years and continues to uphold its quality with consistent updates over time. 
The best part is that a monthly subscription costs just $20 per month with 7 days free trial. 
According to recent statistics, as of August 2021, the number of smartphone users in the USA accounts for 290 million. The average daily usage of smartphones is 5-6 hours.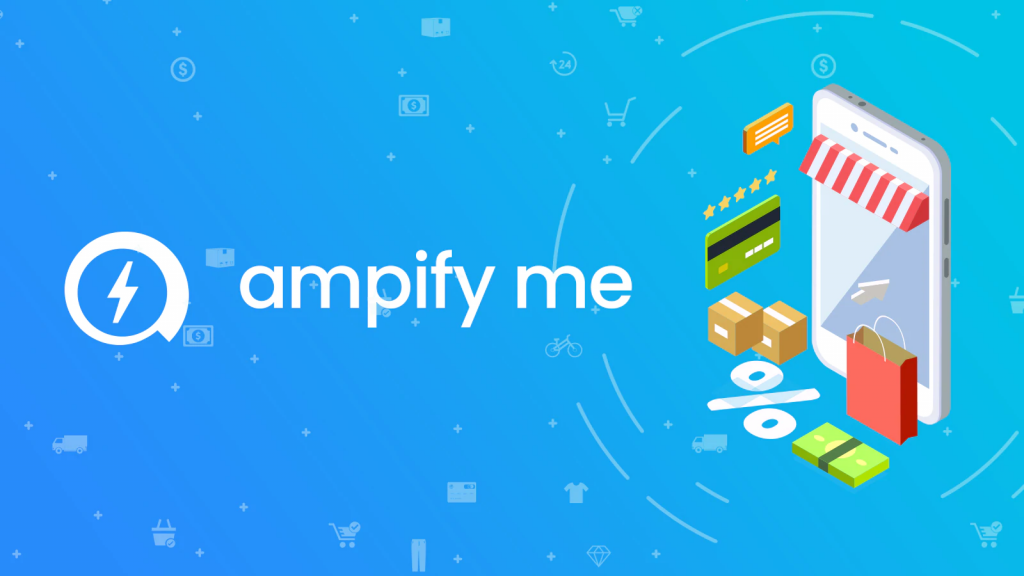 So, it is integral for an e-commerce business to have their Shopify app highly mobile optimized. If a webpage takes 5 seconds to load, its bounce rate will likely be 38%. 
Thus, it is vital to ensure that your website is also tweaked for Accelerated Mobile Page (AMP) to load at the most optimal speed. 
What's even more impressive is the app has a free version, but the features are quite limited. The paid packages come in a flexible price range suited for each niche.
For instance, Hobbyist (individual pack) is priced at $9.99 per month, Small Company is priced at $29.99 per month, and Enterprise Edition is $499.99 per month. 
Shopify e-commerce is becoming more competitive than ever, and it is essential to utilize every possible scope to be time-efficient.
This is what the Shopify app Smart SEO excels in. The app can save tedious, time-consuming efforts, which can benefit the business to cut down big-time costs.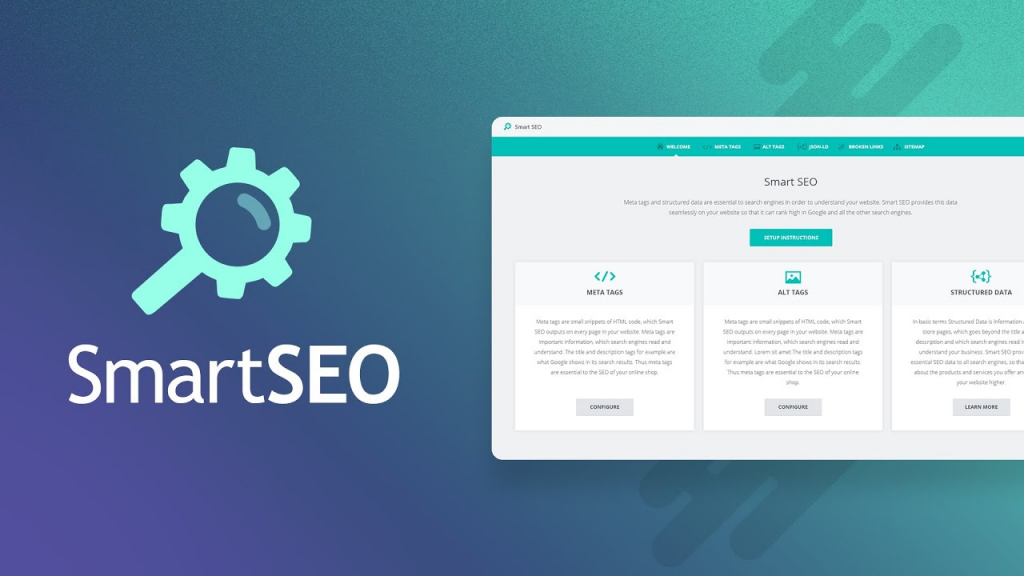 It comes in with unique features, including the automated generation of meta tags & alt tags. It can even detect broken links and fix them in the nick of time. 
The multi-language support for creating meta-tags makes it even more unique, which can be very useful if the business operates in multiple locations worldwide. Furthermore, using this app, you even can edit sitemaps.
The app is priced at $4.99 per month with a 7-day free trial program. 
Having images well optimized is crucial for any Shopify e-commerce site. Product images create the first impression, which dictates the customer's buying decision.
However, if the images are poorly optimized, the website might take a longer loading time, leading to a higher bounce rate. Also, it can be very time-consuming, exhausting, and costly to have all the images manually optimized.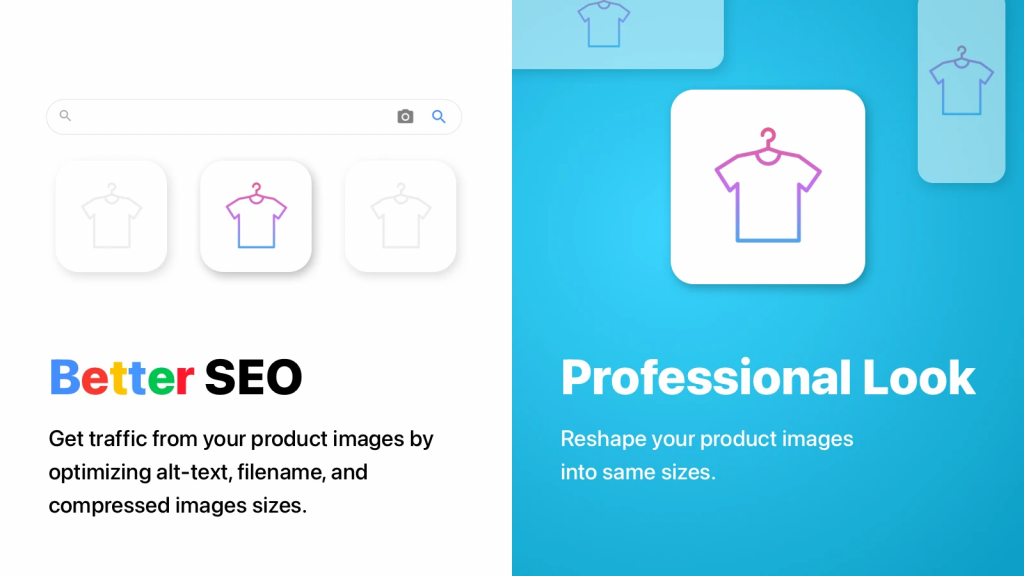 Suppose your Shopify e-commerce site has been running for a few months, and you already have tons of products on your website, but the images are poorly optimized. It would hamper your business activities if you manually optimize all those images. 
But with Bulk Image Edit, you can seamlessly have all the images on your website highly optimized within a short time. This app specializes in optimizing the images without jeopardizing their quality. 
The app has a free plan with limited features and paid versions with premium features. The Basic pack is priced at $9.99 per month, the Professional pack is priced at $19.99 per month, and the Advanced pack is at $49.99 per month. 
Conclusion
We are in the primary stage of the 4th Industrial Revolution, as the rapid development of artificial intelligence has made our lives more convenient and businesses more efficient than ever. 
So, to maximize the scope of your business growth potential, it is high time to utilize the trending SEO tools that can save you an ample amount of time, bring down costs & maximize your revenue on a whole new level. 
Leave the hard work to the machine so that your employees can contribute to more pressing matters that require crucial judgment and critical use of real-time skills. 
If you have queries or need any help with or suggestion for Shopify SEO Tools, then opt for a Free SEO Consultation today.