When you think about creating websites from scratch using website builders or content management systems (CMS), two names often come to mind; Wix and WordPress. 
Over the last couple of years, these two platforms have been the top choice for creating, developing, and running fully functional websites. 
Both of these platforms have the convenience of creating, modifying, and developing websites using intuitive drag-and-drop features, and lots of customization options without the need for any coding or technical expertise.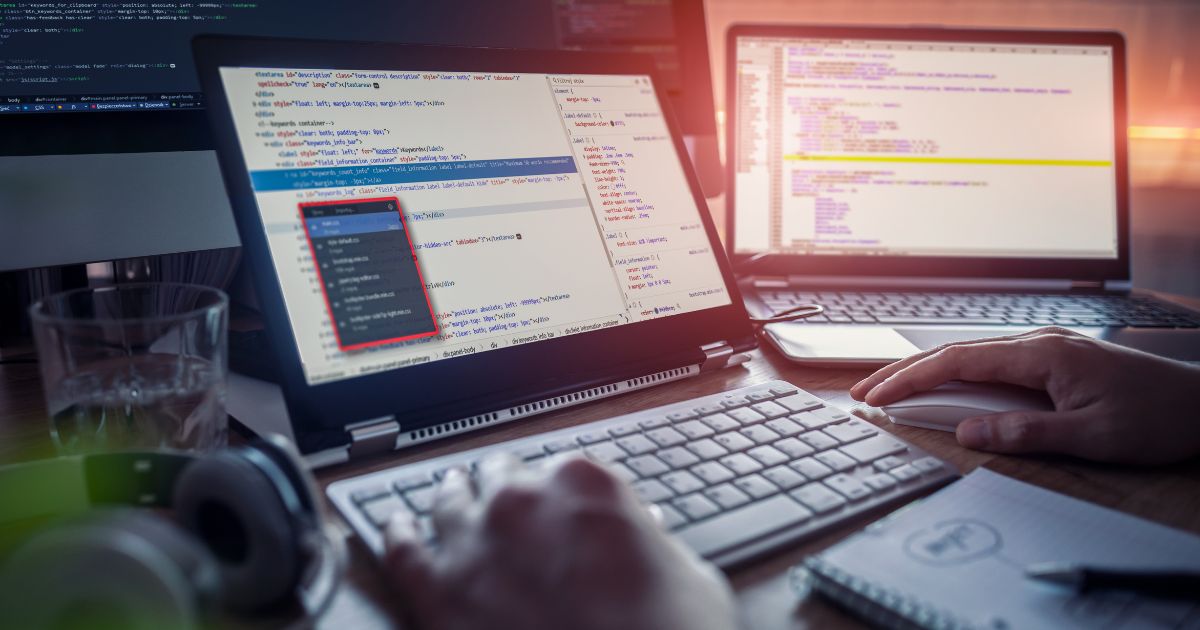 Even if you're a beginner, you can create a super appealing website with the kind of design that caters to your business's branding, along with other amazing impressive website development features to customize your website. 
But you can't acquire customers by simply having a website, you need to conduct effective SEO to improve your website's organic search visibility. 
Without the use of effective SEO, there's a high chance that your website won't rank among the top search results. In fact, 75% of online customers only scroll through the first page of search results, and they only pay attention to the top 5 to 7 search listings. 
Customers often refer to search engines to find products and services online. According to BrightEdge, 68% of all online experiences begin with a search engine, and 53.3% of all website traffic comes from organic searches. 
Before purchasing something, 81% of customers research the product or service online. According to Google Consumer Insights, it was found that 51% of online shoppers use Google to research a product or service that they intend to buy. 
One thing's established here, without the use of effective SEO your business will miss out on tremendous opportunities to attract potential customers and increase sales conversions. 
So, regardless of the convenience that Wix or WordPress offers, it is ideal to choose the platform which allows you to rapidly grow your business. In the long run, it is very important to consider using a website development platform that's SEO-friendly with a wide range of advanced customization options. 
To help you distinguish between Wix and WordPress for SEO the article focuses on the differences between Wix and WordPress, a comparison of Wix vs WordPress for SEO in significant aspects, the pros and cons of both platforms and finally the verdict justifying which is better for SEO.
What is the Difference Between Wix and WordPress?
In order to choose the best option for your business, it is important to be fully aware of the significant differences between Wix and WordPress. 
If you have zero coding experience and aren't familiar with web development, then you'd find Wix extremely suitable, especially for its beginner-friendly features with a wide array of built-in options to seamlessly modify your website.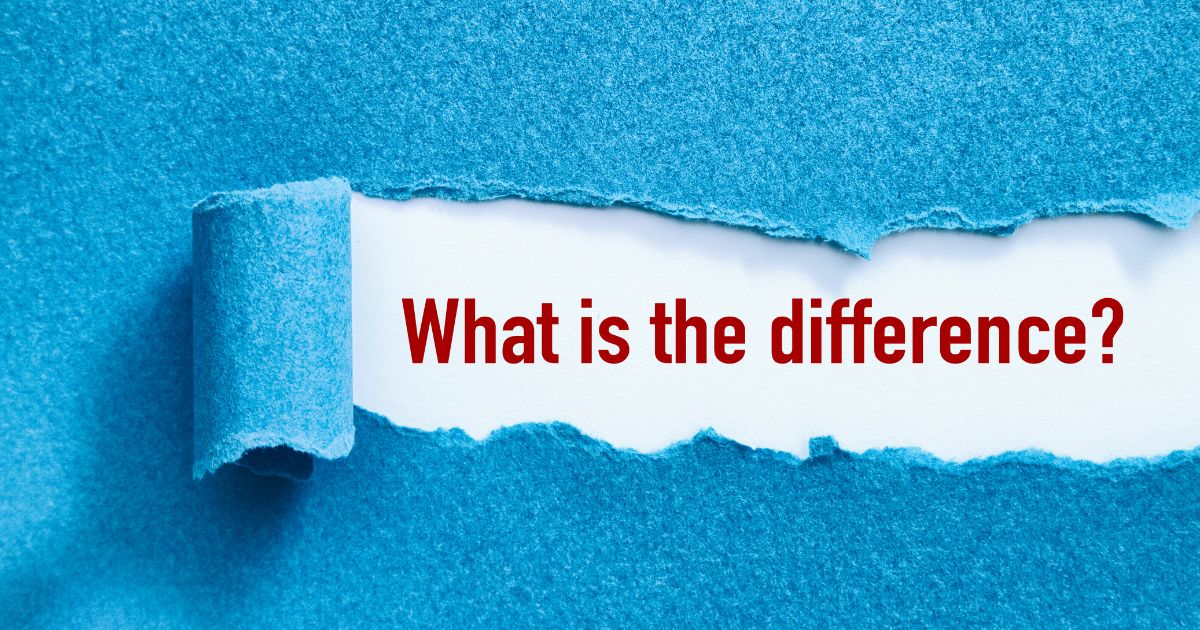 However, if you need a lot of customization, particularly beyond what Wix allows you, you will need a wide range of plugins, website extensions, and customization options that involve simple to comprehensive coding which is available to WordPress. 
Plus, as WordPress is an open-source CMS, it is highly customizable, and developer friendly, especially for improving the site with third-party plugins, extensions, and advanced coding techniques. 
One of the major differences that give WordPress the upper hand here, and that is, Wix websites are built using javascript which is difficult for search engine bots to crawl, so indexing pages and determining their search relevance becomes challenging for search engines. 
And, if search engines are unable to determine the search relevance of your website, then it won't appear on the search results. 
That eliminates the possibility of even ranking on the top search results. But to resolve all SEO-related issues, Wix has a super effective plugin called Wix SEO Wiz. This plugin can automatically identify various issues that affect Wix SEO, and automatically resolve them. 
By using this plugin you can overcome numerous SEO challenges that are common in Wix. According to Google's Search Advocate, John Mueller most websites don't have technical issues, rather it's the issue with content that causes ranking issues. 
So, unless your website has significant technical issues, it is better to focus more on developing content, whether you use a website builder like Wix or a CMS like WordPress. 
Based on the number of websites created, WordPress is still the undefeated champion compared to Wix. So far, about 810 million websites were created using WordPress, whereas only 43 million websites are powered by Wix. 
In comparison, 43% of websites worldwide have been created using WordPress compared to 2.3% of websites built using Wix. 
Well, the numbers can significantly differ, what matters here is which platform bags the highest level of opportunities for SEO, and business growth. 
Comparison of Wix vs WordPress for SEO in aspects of
Wix is an all-in-one inclusive website builder with dedicated website hosting and all sorts of design elements that comes with easy and intuitive drag-and-drop features.
But unlike WordPress, Wix isn't an open-source platform for which it is mostly limited to the built-in features for optimizing and developing your website. 
Plus, if you want to add more features and functionalities to your website, or modify it in different ways you don't have a lot of freedom here for Wix sites, as it only allows you basic HTML codes, and yet again to a very limited extent. 
Whereas, WordPress being an open-source platform has room for unlimited custom coding, so aside from using plugins, extensions, and ready-made themes you can customize your website using codes in various ways. 
On that note, if we consider significant improvements and changes required for SEO, then WordPress has the upper hand. 
However, that depends on your company's specialization in coding and advanced WordPress development. 
If you're running a small business, and don't have the experience or the resources for advanced coding then use Wix to build and develop your website. And, by using Wix SEO Wiz, you can use its inclusive drag-and-drop editor to seamlessly build and develop a fully functional SEO-friendly website.
Overall, the range of customizations mainly depends on website structures, placement of elements, content distribution, and many other factors. But in aspects of customization capacity, WordPress is the victor here. 
To create an SEO-friendly website design, it is necessary to make sure that your website looks visually appealing, easy to understand, use and navigate.
It is very essential to ensure that your website's design elements such as images, animations, videos, and texts are properly placed in an organized structure. 
You also need to include a consistent, and synchronized font style with proper formatting and line spacing to maintain adequate white spaces.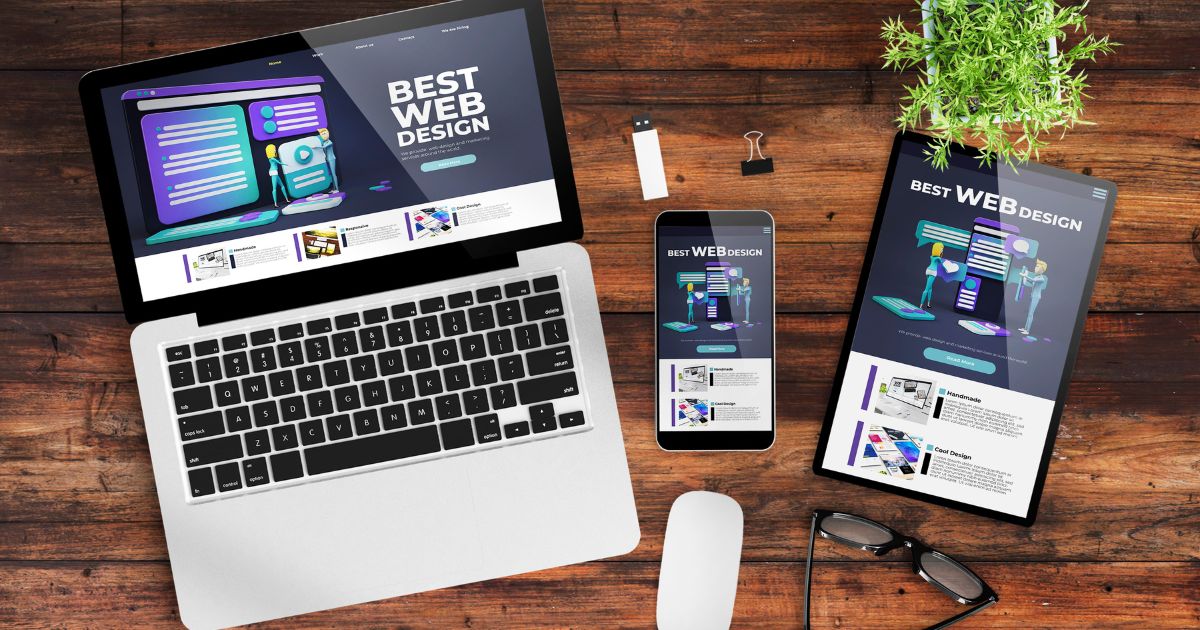 It is crucial to ensure that your website design elements are structured in a neat organized way so that it does not look messy and cluttered.
Also, visual elements such as images, GIFs, and animations should have appropriate file names, alt-text tags, and meta tags, along with the source links for videos attached to your website externally from other channels like YouTube. 
In aspects of creating and developing website designs both Wix and WordPress have thousands of free and paid templates. You can create a robust SEO-friendly business website simply by using the drag-and-drop editor.
Wix has a specific advantage here though, its design elements are created in a way that it's universally compatible with all digital devices. So, you don't have to go through the hassle of complex optimizations to provide the same design and functionality for computers, smartphones, and tabs. 
WordPress's highly customizable and open-source elements are great for more experienced web designers and developers, but it's not ideal for users who don't have much technical knowledge or coding experience. 
Although it is possible to create a more SEO-friendly website design with WordPress, especially by using custom codes. But not at the expense of risking design-related issues that make it more difficult for search engines to crawl and understand your website.
So, for creating and developing an SEO-optimized website, both platforms offer high-quality SEO-friendly designs. 
If the user is better at using templates, and an inclusive drag-and-drop editor then Wix would be a good choice, however, if they are advanced developers with extensive website development experience then WordPress is a more suitable option. 
User Experience Optimization
Providing a satisfactory and high-quality user experience is one of the core requirements to improve your website's rankability. 
If you look into the search engine guidelines of Google and Bing, you will find that it is among the top search engine ranking factors for websites to provide a solid user experience. 
Now, if you're going to use Wix for creating and developing your business website then you may have a significant underlying issue here. As the Wix platform is all-inclusive, it is packed with a lot of features, functionalities, and programs that are not necessary in many cases.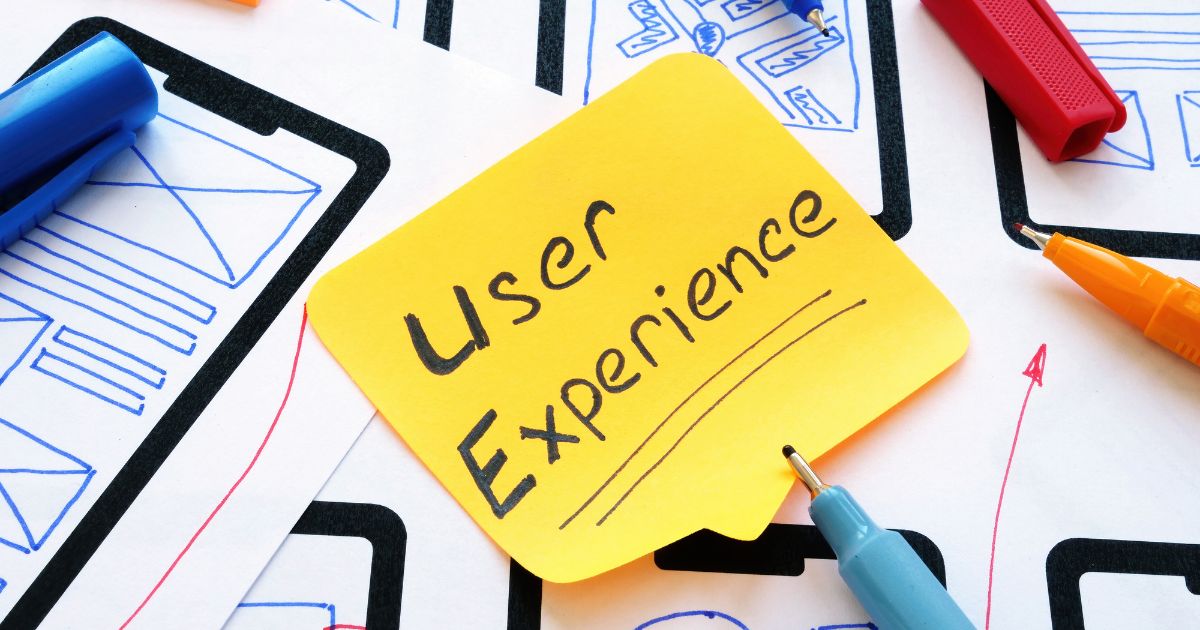 So that means Wix is heavily loaded with code bloats that can significantly hamper your website's loading speed. Plus, due to the limitations and restrictions of adding custom codes, it is difficult to optimize Wix sites.
Even WordPress has many useful built-in features but it's not heavily loaded like Wix, most of the features and functionalities on WordPress sites need to be manually added by installing plugins, extensions, and custom codes. This makes WordPress sites relatively faster in general in terms of website loading speed. 
And, as for device compatibility, Wix is better equipped here, the Wix platform is designed to create highly functional desktop and mobile-friendly websites without any hassle of coding or third-party add-ons. 
But for WordPress, you will have to run comprehensive SEO audits and manually optimize the website for optimal user experience for computers and mobile phones. 
Both Wix and WordPress are amazing platforms for providing quality user experience but judging based on the ecosystem of these two platforms WordPress has a clear advantage over Wix in terms of better user experience optimization, especially due to its openness to customizations.  
WordPress is a content management system, unlike Wix which is a website builder. So, does that mean WordPress is better and more effective for content management? 
Well, that entirely depends on how you have arranged and distributed the content on your website. 
Of course, WordPress allows you more freedom to arrange your content and place them throughout your website in your own personalized style. 
But yet again, by using the drag and drop editor on both platforms it is possible to effectively distribute your content on your website. 
Ultimately it boils down to your website's content management structure which determines how effectively you can use either of these platforms. 
Apart from the technical aspects of the ecosystem of Wix and WordPress, it also depends on how your content is crafted, and most importantly how much value it provides. 
So, it is possible to manage and maintain an effective flow of all types of content whether it's textual, audio, or video content. 
But based on overall comparisons, if you know how to use the drag-and-drop editor, and code then you can definitely have a more SEO-friendly website using WordPress. In contrast, WordPress has some degree of tactical advantage over Wix, but only for advanced website developers. 
WordPress houses 40% of all websites worldwide, whereas roughly 2.1% of websites are powered by Wix. So, that means WordPress is far more popular and has more users in comparison. 
Earlier in this article it was mentioned that approximately 810 million websites have been created using WordPress, whereas only 43 million websites have been created on Wix. 
Both of these platforms have a wide range of plugins and extensions, but the numbers are significantly much higher for WordPress, especially for being an open source CMS, and of course for being much more popular compared to Wix. 
Based on the numbers, there are more than 60,000 WordPress plugins, whereas the total number of Wix plugins is something above 300. 
It's true that WordPress has many SEO plugins and extensions that can be significantly helpful to improve your website's SEO, but just exceeding highly in numbers doesn't necessarily mean it's better for SEO. 
You need to be careful about installing and using plugins, as they tend to conflict with one another, and in such cases, neither of them will be effective.
For better SEO optimization both WordPress and Wix have their own specialized plugins; Yoast SEO and Wix SEO Wiz, which have been proven highly effective and typically the best plugins for SEO. 
There are more plugins and extensions available on the library of both platforms that you can use to improve your website's SEO and other website benchmarks that impact SEO. 
Overall, based on the usefulness, availability, and choice of plugins WordPress is significantly better than Wix in general.
In order to conduct effective SEO, maintaining effective website security is mandatory. The biggest advantage of building, and running a Wix website is that it has built-in security with comprehensive security features to safeguard your website from cybersecurity threats.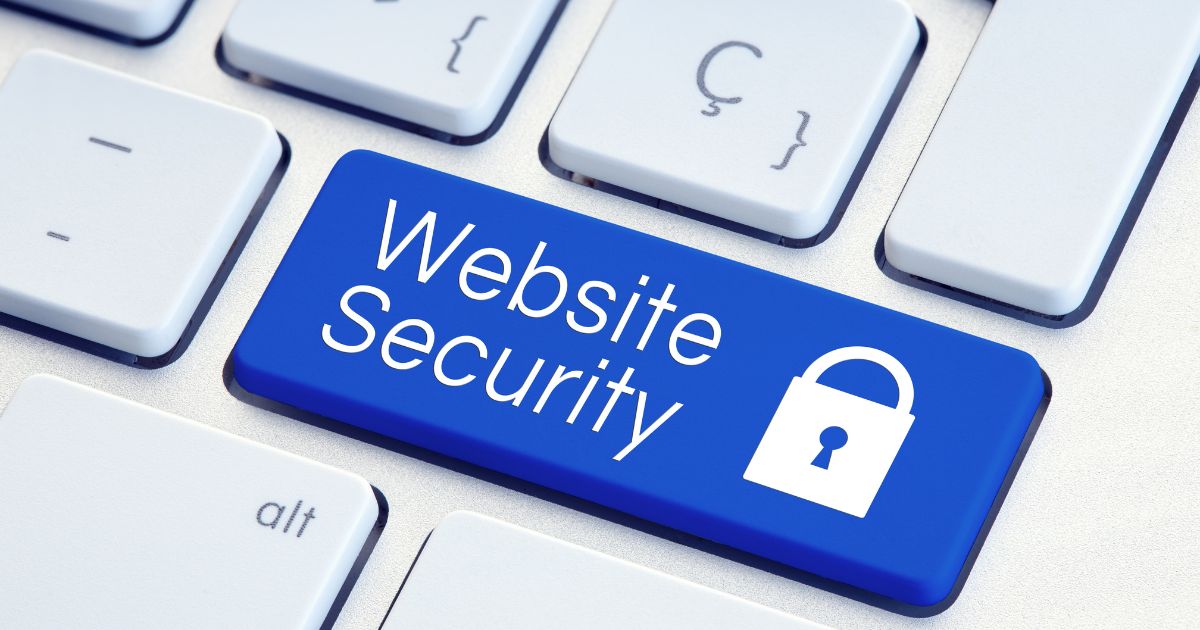 By default, you will have secured website hosting, an SSL certificate, a web application firewall (WAF), and other real-time security features to keep your website safe. 
You can additionally install security plugins and website extensions for more advanced web security, but its default security system has been proven very effective. 
WordPress on the other hand, does not provide any built-in security features. As it is a CMS platform, you will have to ensure getting a secured website hosting service, integrate an SSL certificate, and install a good WAF, and other security plugins. 
Securing a WordPress website isn't difficult but you will have to know what you're doing, especially when it comes to choosing a certified hosting provider, and security plugins. 
However, based on the overall evaluation, Wix provides better security without any extra investment or effort, compared to WordPress. But by installing comprehensive security plugins, and extensions you can make your WordPress site more secure. 
Adaptability to Search Engine Changes
One of the most challenging aspects of SEO is to adapt to search engine changes. Especially in the event of major search engine updates which usually include the addition of new features and changes in policies. 
Such changes significantly impact the ranking factors, and therefore it is necessary to adjust your SEO strategies and stay aligned with the latest search engine guidelines. 
Wix is a highly inclusive platform, you don't have the liberty to implement instant changes, rather you will have to wait for them to update their platform which might take a while, and this can lead to hampering your SEO efforts in multiple aspects.
WordPress on the other hand has a strong advantage here, developers tend to quickly release plugins and extensions that you can use to adjust to changes in the SEO dynamics.
And, you also have the option to create and edit custom codes to upscale your SEO game and apply changes to your website that are relevant to the latest search engine policies.
Considering the fact that Wix has limitations to adapt to search engine changes, WordPress here is significantly more reliable in terms of quick adaptation. 
Pros and Cons of Wix vs WordPress for SEO
Without a doubt, both Wix and WordPress are amazing platforms to host a website, but for SEO both platforms have certain benefits and drawbacks. 
In this section, we've listed the pros and cons of both Wix and WordPress to help you determine which platform is better for your website's SEO. 
Wix
Pros: 
Beginner friendly, and does not require the use of any technical experience or coding expertise 

Easy and intuitive drag-and-drop editor to create and modify website elements and design

Contains a vast library of themes, plugins, and extensions for improving SEO

Inclusive facilities like website hosting solutions, security, and all necessary features to build and develop a fully functional website

Hassle-free automatic generation of sitemap to help search engines effectively crawl and index your website

Designed to create websites that are universally compatible with computers, smartphones, and tablets
Cons: 
Limited customization options due to the restrictions of using custom codes 

Mainly based on HTML, and Javascript is difficult for search engine bots to crawl 

Contains code bloats with numerous unnecessary functions that can significantly slow down the website loading speed

Difficult to adjust to search engine updates due to customization limitations, and restrictions by using codes and other technical SEO approaches 
WordPress
Pros:
Highly customizable with the option to use custom codes and technical SEO approaches

A wide range of SEO plugins and extensions are available in the WordPress library, including popular options like Yoast SEO and All in One SEO Pack

Regular updates and support from the WordPress community to stay aligned with the latest SEO trends and search engine changes

Built-in support for responsive design, making it easy to create mobile-friendly websites

Offers advanced options for website speed optimization, including caching plugins and minification of CSS and JavaScript files

Provides more control over website security by allowing users to choose their own hosting provider and security plugins

Integrates with popular analytics tools like Google Analytics to track website traffic and monitor SEO performance.
Cons:
Steep learning curve for beginners without technical experience or coding expertise

Customization requires more technical knowledge and expertise in comparison to Wix

The vast number of available plugins can lead to plugin conflicts and negatively affect website performance

WordPress does not have built-in security features, requiring additional investment in website security

WordPress updates can sometimes lead to compatibility issues with plugins and themes, requiring extra time and effort to resolve
Which One is Better for SEO: Wix or WordPress?
While Wix is more intuitive and beginner friendly it does have some major limitations that can hinder your SEO efforts, especially if you're aiming for extensive organic growth. 
Without a doubt, WordPress is a much more reliable platform to apply comprehensive SEO strategies by applying comprehensive SEO techniques. 
The thing is, effective SEO is all about creating and maintaining a highly user-friendly website with value-packed content. So, it is imperative for you to apply SEO strategies to guide search engines to make your website more visible and accessible to your target audience. 
The fact that you've complete control over your website, especially when it comes to making rapid website changes gives WordPress the upper hand on multiple grounds. 
So, based on our research, analysis, and comprehensive evaluation WordPress is a better choice for SEO. 
Yet again, it completely depends on which platform you're more comfortable with. Regardless of the comparison, Wix is a great platform for SEO as well, specifically for small businesses. But for more agile and sustainable business growth, we would recommend choosing WordPress. 
WordPress vs Wix: Which One Should You Choose? 
Well, that's up to you to decide, both Wix and WordPress are excellent platforms to build, maintain and develop a website. 
Based on the size of your business, its industry, and website development requirements you should determine which platform better suits your business objectives.
SEO on the other hand is a specialized skill, and due to significant differences in Wix and WordPress platforms, it is necessary to apply specialized SEO techniques for each platform.
We've been providing comprehensive SEO services for the last 10 years. We've tremendous experience in both Wix and WordPress SEO. 
So, if you need to help upscale your business's organic search visibility in the top search rankings, and attract more qualified website traffic then you can check out our Specialized Wix and WordPress SEO services. 
If you need a consultation to improve your Wix or WordPress SEO then Book a Free SEO Consultation right away, and one of our experts will get in touch with you shortly.