We started an e-commerce SEO project 2 years ago. When I got the project details from the company's CMO they had 500k USD monthly sales from the PPC channel, but their SEO sale was almost zero.
I asked the client what's their SEO goal and what do they want to achieve? The client directly sent a competitor's website link and told me they wanted to outrank the competitor.
I said okay, we'll dig into this and let them know.
At that time, this competitor was the leading company in the industry. And, what's even more intriguing is, the competitor had free backlinks from popular sources sites like Men's Health and Forbes. So, you can probably imagine how authoritative the site was.
After auditing the competitor, I said okay, we can beat your competitor.
The client sent us all the data and information from their end, which helped us get a kickstart with the project. This is still an ongoing project.
Disclaimer: I can't reveal the niche and some other sensitive info due to the NDA (non-disclosure agreement).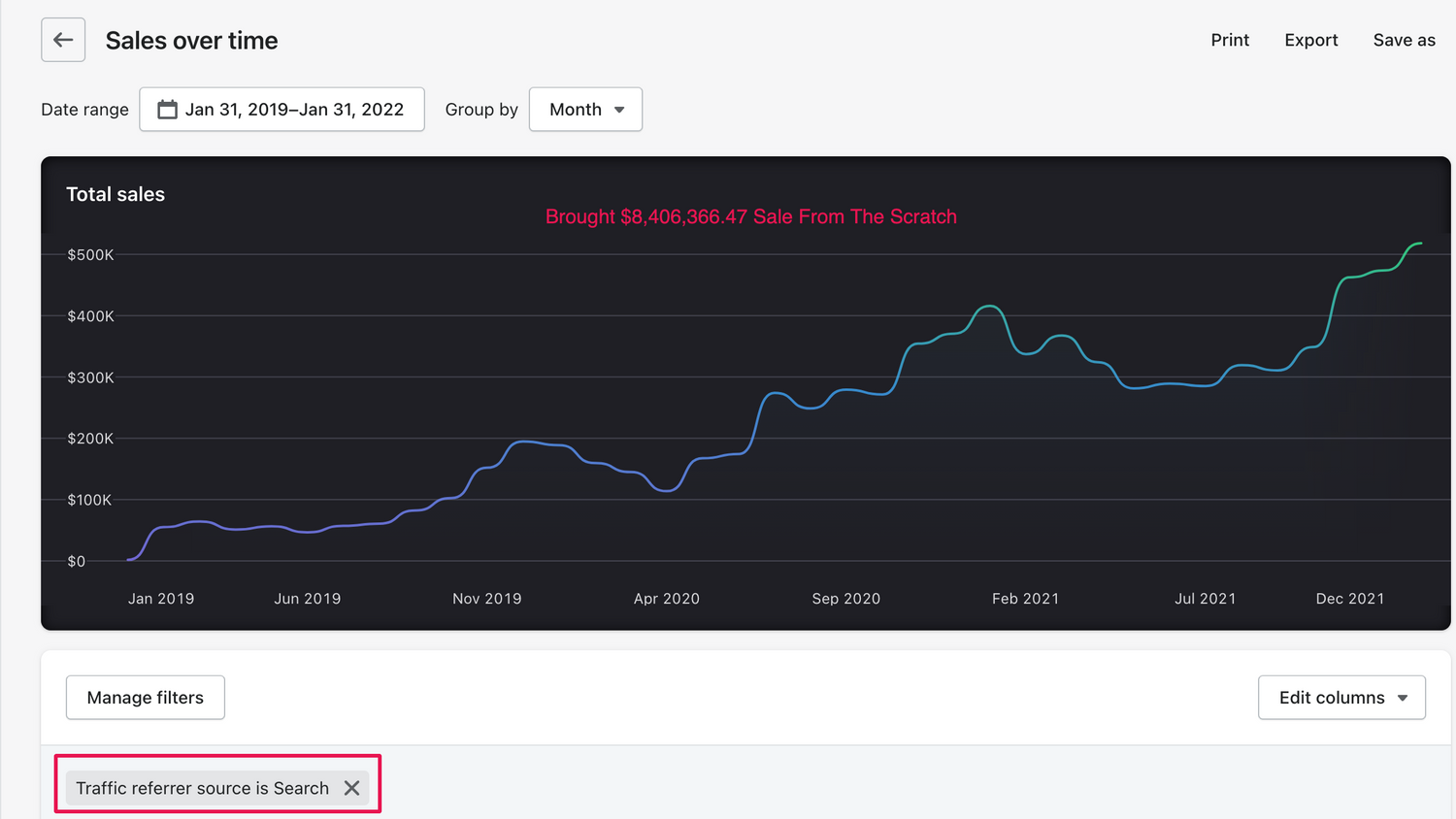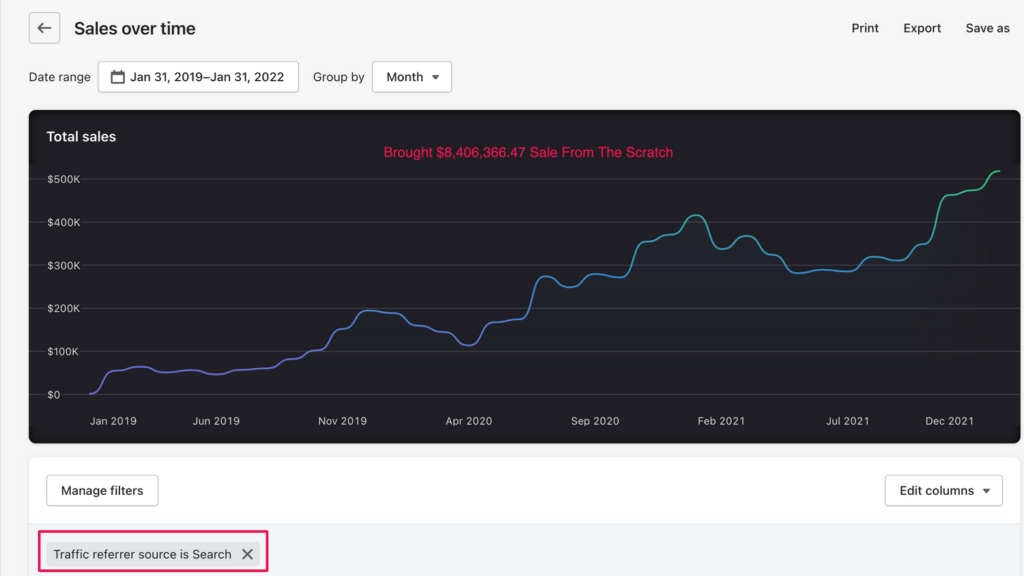 Sales Revenue Trendline Showing Rapid Sales Growth
5 Key Strategies That Helped Us Succeed in this E-Commerce SEO Project
  1. Building the SEO Strategy
It is not possible to organically rank a website on leading search engines like Google and Bing without applying effective SEO strategies, especially in the highly competitive eCommerce sector. Globally there are about 24 million eCommerce companies and approximately 4.2 million eCommerce companies in the USA alone.
Given the fact that I've been assigned to outcompete an eCommerce giant here, we outlined a draft SEO strategy based on the SEO metrics retrieved from in-depth auditing. We pitched the strategy to the client and after a long discussion, we've mutually agreed to a foolproof eCommerce SEO strategy.
Note: Later, we updated the strategy based on the latest information, market opportunity, & other trending factors.
  2. Niche-Based Content Writing
To rank a website on leading search engines such as Google or Bing, it is super important to make sure that your website has specific niche-based content. The combined use of effective keywords and the generation of quality content helps search engines determine what the content is about, its credibility, relevance, and authority. 
As our client specializes in the BioTech eCommerce niche with skilled in-house content writers with extensive industry knowledge, we decided to collaboratively work with them to craft quality content. We provided them with SEO keywords and other technical guidelines to create highly rankable content. 
  3. Consistent SEO Development
There is no alternative to maintaining consistency when it comes to SEO. With search engines updating every now and then and the market trends changing, there are several factors to consider. So to maintain consistency, it is crucial to remain vigilant and quickly respond to any change. 
That's why we have spent a lot of time on this project with hours of extensive research and implementation of numerous SEO strategies, such as on-page, off-page, and technical SEO. My goal here wasn't to resolve temporary issues but to help my client achieve long-term benefits with sustainable results. 
  4. High-Quality Link Building
I've to admit that the competitor's strong backlink profile left me overwhelmed, but it felt equally challenging to create a superior backlink profile for my client.
So, we reached out to the site owners and content creators of the existing backlinks and encouraged them to optimize their content for increased organic traffic. And, we also focused on acquiring new high-quality backlinks to heavily strengthen their backlink profile. 
Ultimately, our effort did not go in vain, all that hard work was a massive success. We finally created a high-quality backlink profile that has a high potential of outranking the competitors.  
  5. Technical SEO
According to the in-depth SEO auditing, the website's health score was very poor. This means that website had several major issues that were a hindrance to ranking on the top search results. 
So, my teammates and I applied various technical SEO strategies to fix all the issues, and after we were done the website's health score toppled to almost 90%. 
Result of Our Work So Far
Our strategies have worked, and all that planning and brainstorming has paid off. Don't just take my word for it, the results speak for themselves. 
Here's the impact on overall organic traffic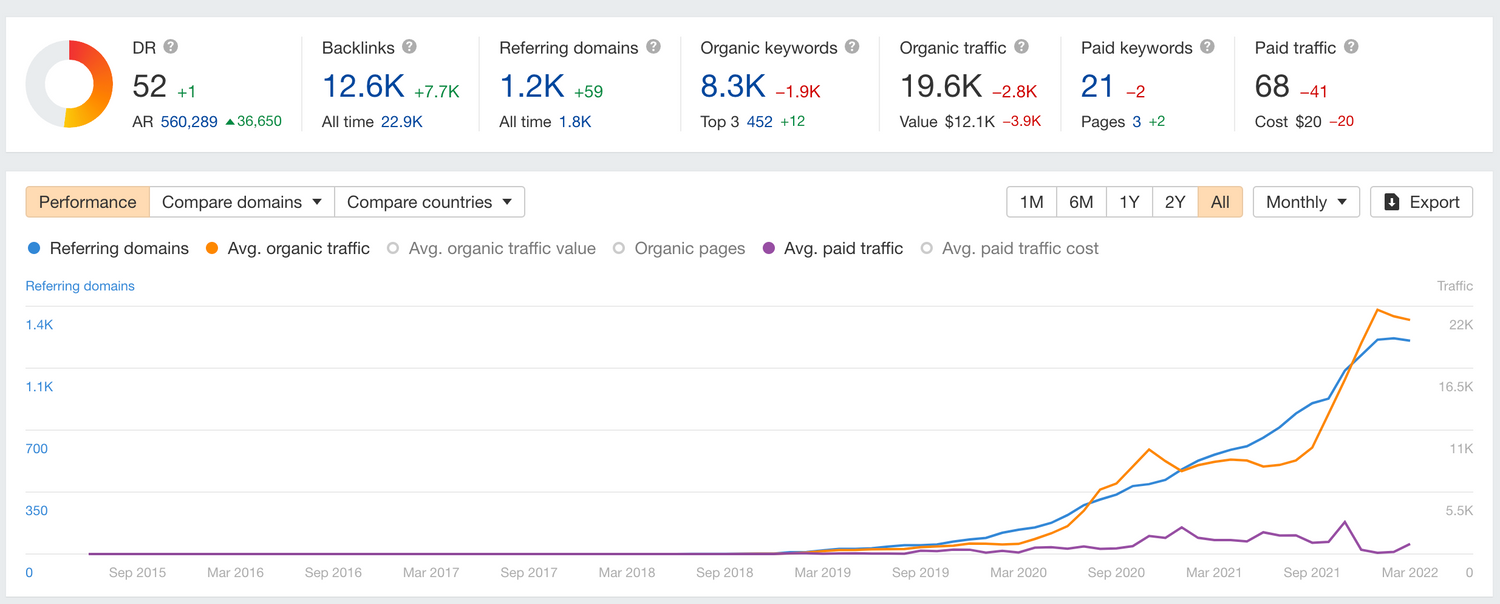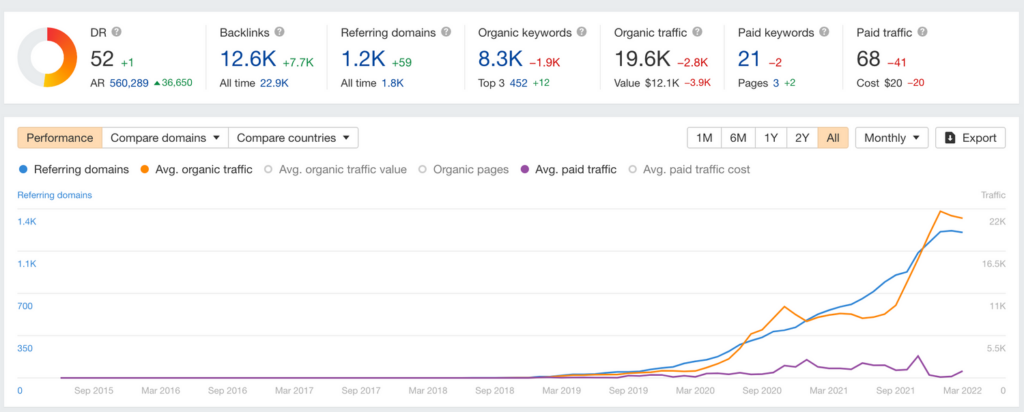 SEO Metrics on Ahrefs
Here's the trendline of increase in total clicks, impressions, average CTR, and more,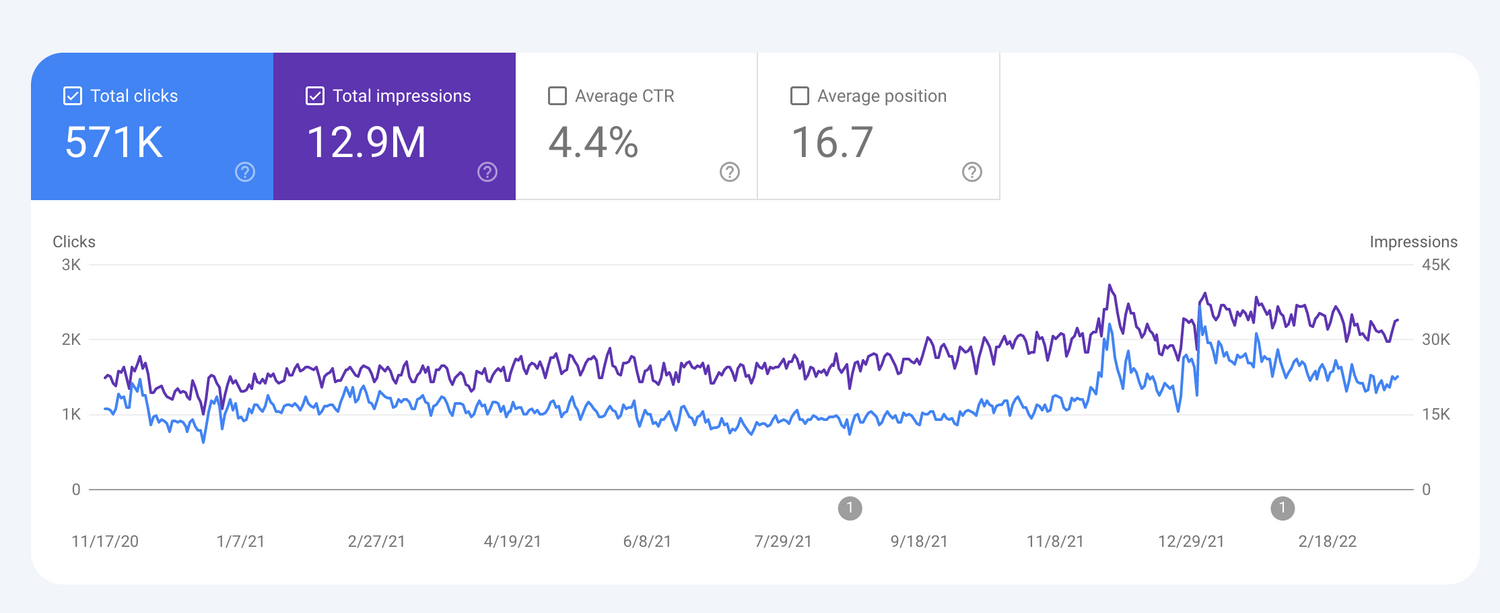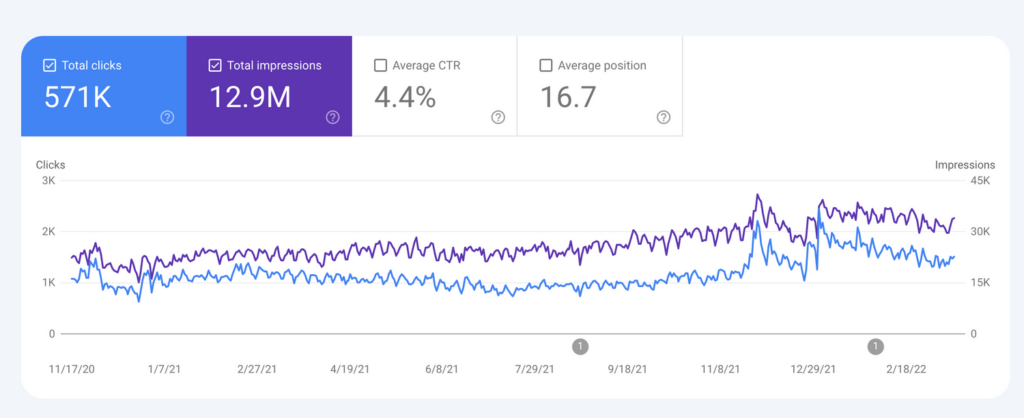 SEO Metrics on Google Search Console
This is still an ongoing project, so there's more in store but so far the success of this project has been phenomenal with the rapid organic growth till now. Yet, we strive to do even better in the coming days. 
Conclusion
We have been working on this project for the last 2 years and it wasn't easy for us, but we love being challenged, and so far we've always managed to overcome and resolve every issue no matter how tough it was. 
Well, that's how SEO is actually, it's very technical in most aspects and the slightest bit of error can ruin everything. That's why it is necessary to handle SEO projects with extensive care and attention. So, unless you've proper SEO knowledge, skill, and experience you shouldn't try to experiment or play around, especially if your business is on the line here. 
At MonsterClaw, we have leading SEO industry experts, some of us are considered industry veterans with over 10 years of experience. So, if you need help boosting your organic rankings, you can get in touch with us by booking our Free SEO Consultation or you can learn more about our Professional SEO Services.