Do you know the most significant advantage of having an e-commerce business? The scope of growing your e-commerce business is almost limitless.
If you intend to grow your e-commerce business exponentially then may want to consider the Top 8 SEO Strategies listed below:
If you lack the expertise, manpower, or the time to implement an effective SEO strategy to leverage the limitless opportunities to grow your e-commerce business then you can consider hiring an agency specialized in e-commerce SEO.
The growing popularity of the internet and digital technology has made online purchases a new habit for customers. And what's even better is that the number of digital buyers is consistently increasing.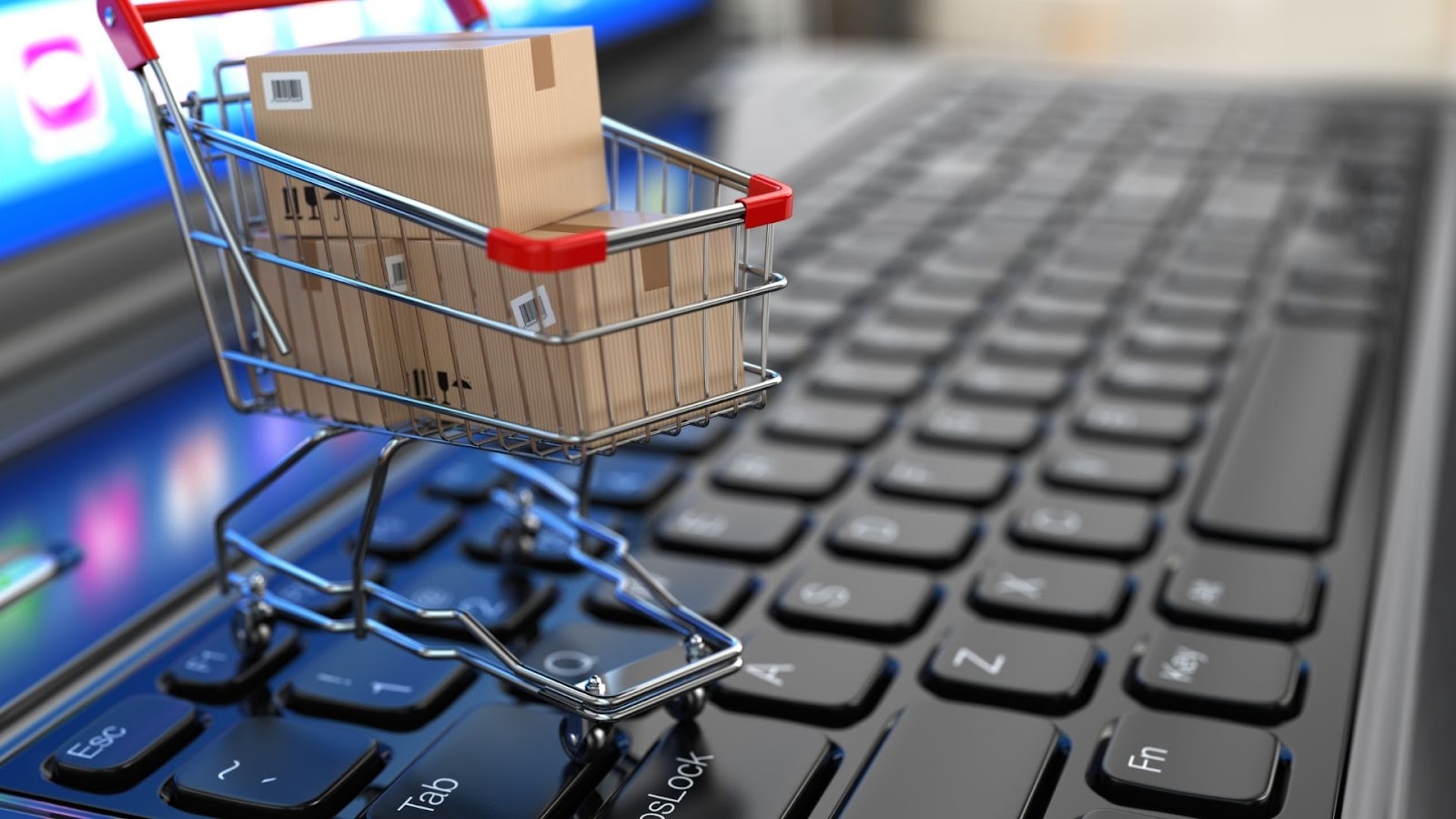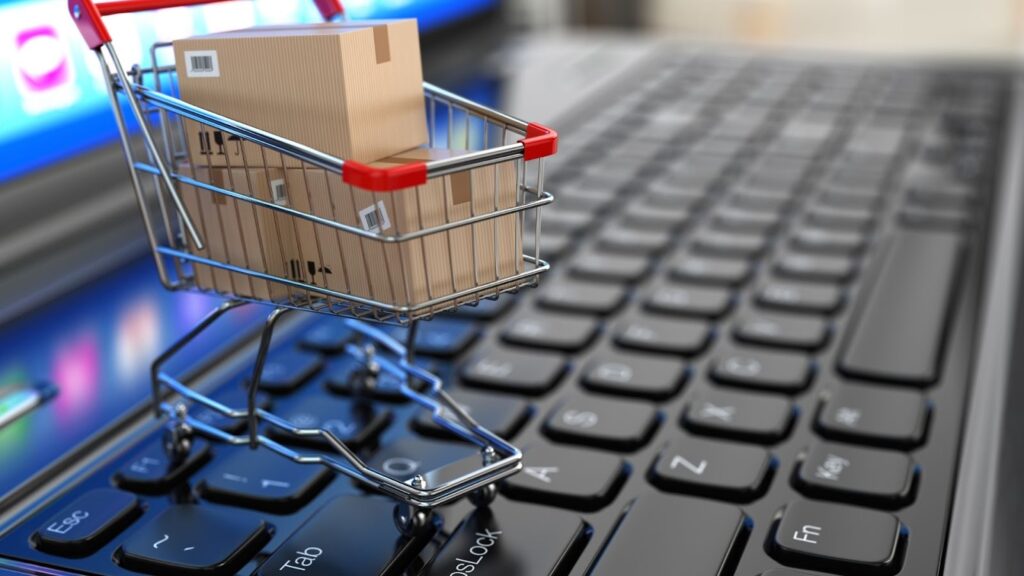 In 2020, over 2 billion people bought goods and services online, and in the same year, e-retail sales crossed $4.2 trillion worldwide. If you consider the sales statistics, then e-commerce sales in 2021 amounted to almost $4.9 trillion worldwide and should grow by 50% in the next four years.
So by 2023, global e-commerce sales are expected to reach $6.17 trillion, and by 2025, it is expected to hit a remarkable record of $7.4 trillion.
You will be more intrigued to know that the e-commerce sales in the Latin American region alone amounted to $85 billion in 2020 and should increase to $160 billion by the year 2025.
Whether it is the USA or the rest of the world, the e-commerce industry is thriving, and the growth potential in this industry still hasn't reached its peak.
If this drives you to grow your e-commerce business to new heights, you're in for one hell of a ride. Yes, it is a thriving industry with exponential growth opportunities, but it is also severely competitive. There are 1.82 million e-commerce companies in the USA and Canada.
The most common way customers come across e-commerce sites is by turning to search engines like Google & Bing. Statistics suggest that 85% of customers conduct online searches before buying a product.
Customers usually search the product/service they are looking for, and whichever e-commerce site appears on the top search engine page results (SERP) is often the first choice.
So, you need to ensure that your store's online visibility stays intact. It is crucial for your e-commerce store to consistently rank on the top section of SERP to stay highly competitive, as Hubspot findings suggest that 75% of all users never scroll past the first page.
In recent years, web pages appearing on the first page of Google search results capture 92% clicks. At the same time, the second page of Google search results gets an average of 6% clicks.
Another study suggests that 53% of website traffic comes from organic search alone. So, there is no denying that unless your e-commerce store appears on the top SERP, there is very little chance that your target audience will even notice it.
If you are looking forward to growing your business and increasing sales conversion, you should prioritize having a very tactful set of SEO strategies. This article discusses the Top 8 SEO Strategies to help your e-commerce business grow and earn much higher revenue.
8 Killer SEO Strategies for Growing Your E-Commerce Revenue in 2022
1. Analyze Your Top Competitors
The best way to learn is by observing others. You can do this by conducting extensive research on your top competitors.
Conducting competitive research requires high-level industry knowledge, research expertise, and a lot of time. If you think that you need help with your competitive analysis then click here.
To get started, you can simply search for products/services that you offer on renowned search engines such as Google or Bing. The few e-commerce sites that appear on the top SERP are your top competitors.
Now that you've identified them, look into how they have written their meta title and meta description. The first thing you need to see is the structuring of meta title and meta description to captivate their target audience to visit their site.
Also, notice the images they've used to showcase their product on the SERP. Psychologically, the human brain is wired to drive its attention towards visuals relative to texts.
Then visit those webpages, see how many images they have used to feature the product/service, focus on the product description, specification, and other significant highlights.
Browse through their website and make a brief comparison of the website design, structure, ease of use, loading speed, content, amount of images and videos, and other factors that make their website convenient and valuable for customers.
You should refer to online tools such as Ubersuggest, SEMRush, or Ahrefs to analyze data figures and trendlines of their website traffic.
Thoroughly look into their backlink profiles and sort out potential authority backlinks that you can add to your website. Also, look at their organic keywords and note down every single relevant keyword that you find.
Another thing you can do is, analyze the content gap between you and your competitors to help you understand the kind of content that your target audience finds valuable and appealing.
You should also do an overall benchmark analysis of your competitors' website quality and loading speed compared to yours. You can use web.dev by Google to check the website quality.
To draw a comparison of the website's loading speed, you can use these three tools. 
Based on the competitive research findings, you can make a SWOT analysis. In this way, it will become easier for you to compare the SEO competencies of your business compared to your top competitors.
Let us help you with your SWOT Analysis, sign up now and our SEO experts will take care of the rest.
You will know the strength and opportunities you can utilize to gain a competitive edge over your competitors and the weaknesses and threats you should work on.
Also, as you are now familiar with the similarities and differences in their SEO strategies, you will better understand the SEO strategies that can work out for your business.
2. Conduct Effective Keyword Research
Google and other search engines use keywords to identify and understand the users' search intent based on which the algorithm provides relevant results on the SERP.
Typically, search engines such as Google or Bing do it super effectively as it has many years of user search trends on its database. So, by referring to these data, the search engine algorithm determines how it will deliver the search results.
You need to focus on the search trend that varies across different regions. People from different parts of the world have a typical unique pattern of searching for information or the products and services they are interested in.
So, you need to do your keyword research by prioritizing the location of your target audience. As for the location, you need to do the research based on your target audience's country. These tools have the option that can help you toggle and select the country.
Aside from Ubersuggest, SEMRush & Ahrefs, you can also use Google Keywords Planner.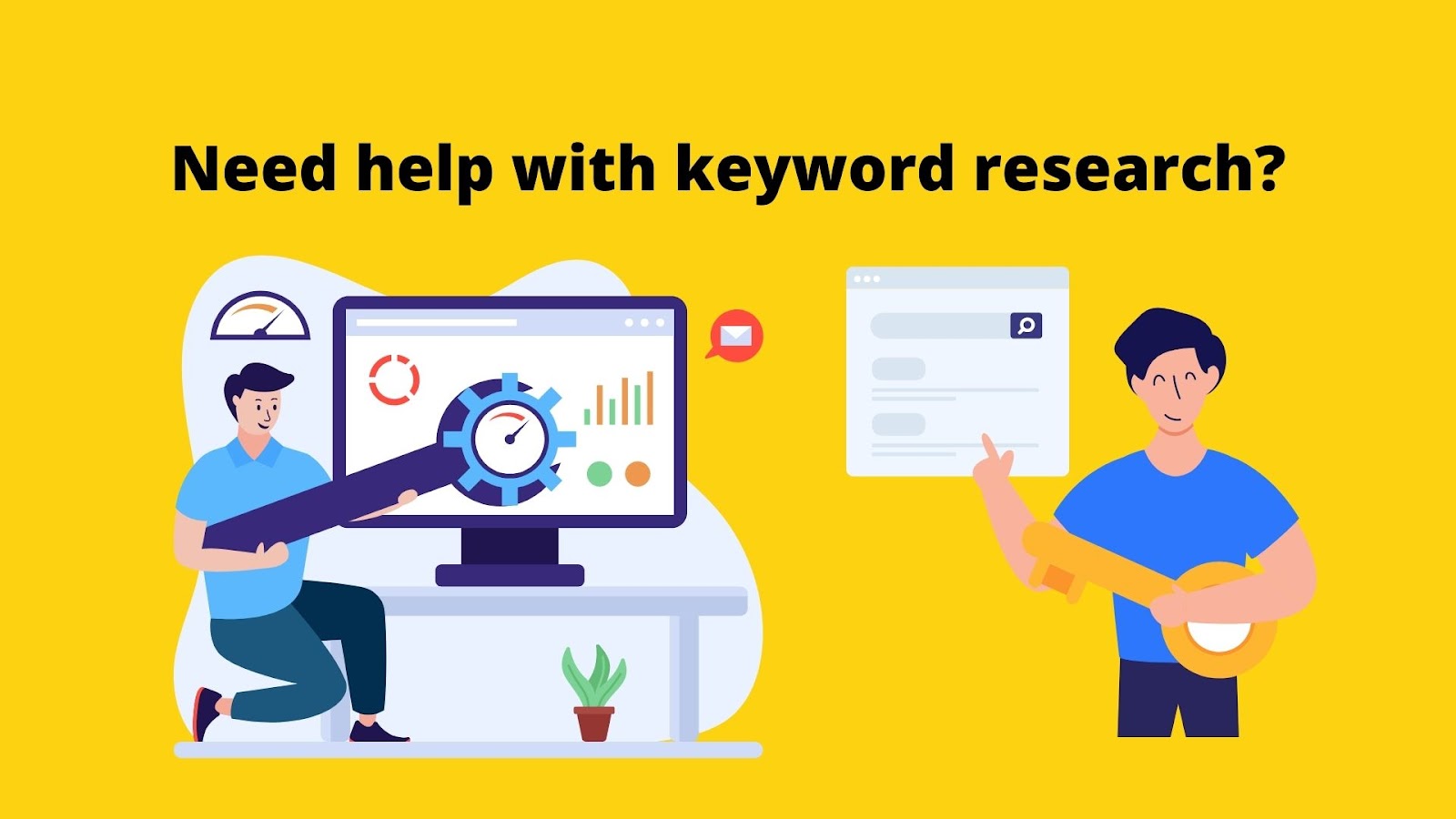 Although conducting keyword research on these tools is not so difficult but it's not a walk in the park either. If you need help you can look into our specialized e-commerce services.
The first thing you need to know about keyword research is that the lower the keyword difficulty (KD), the easier it will be to rank on top SERPs.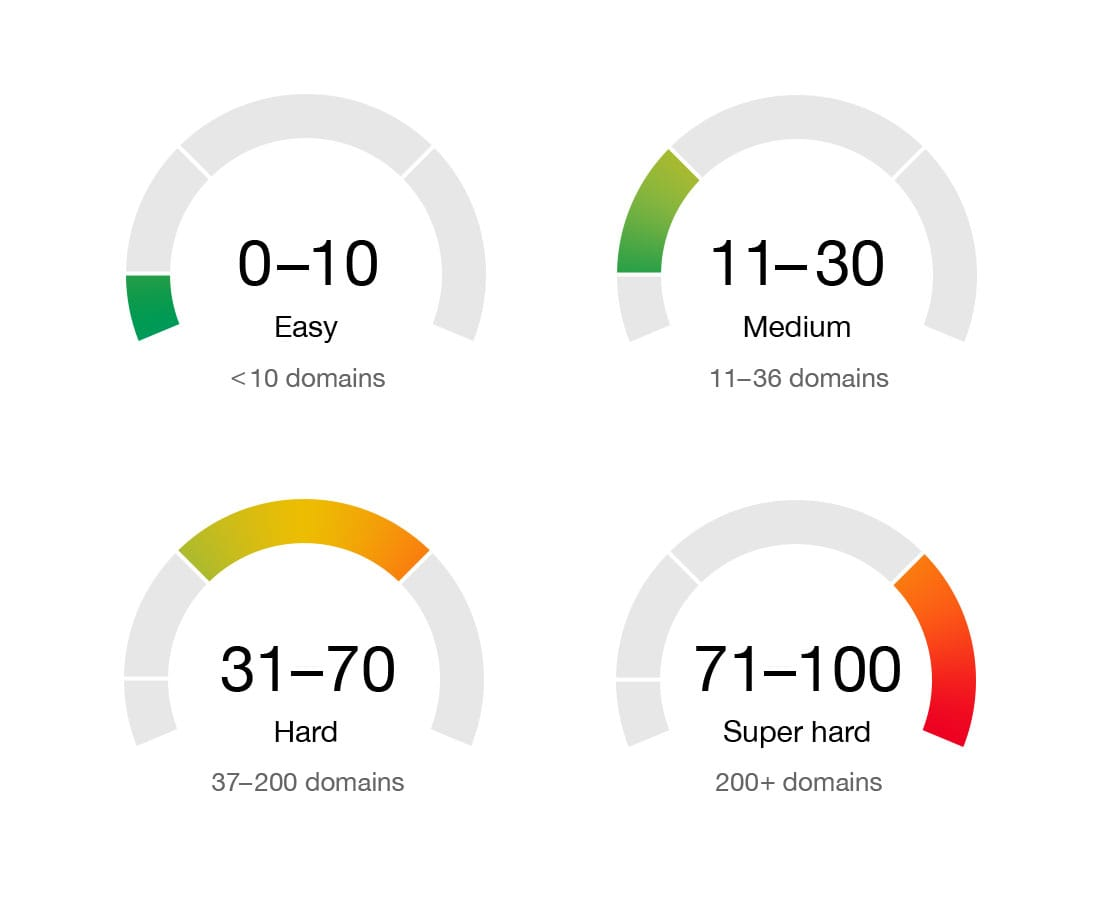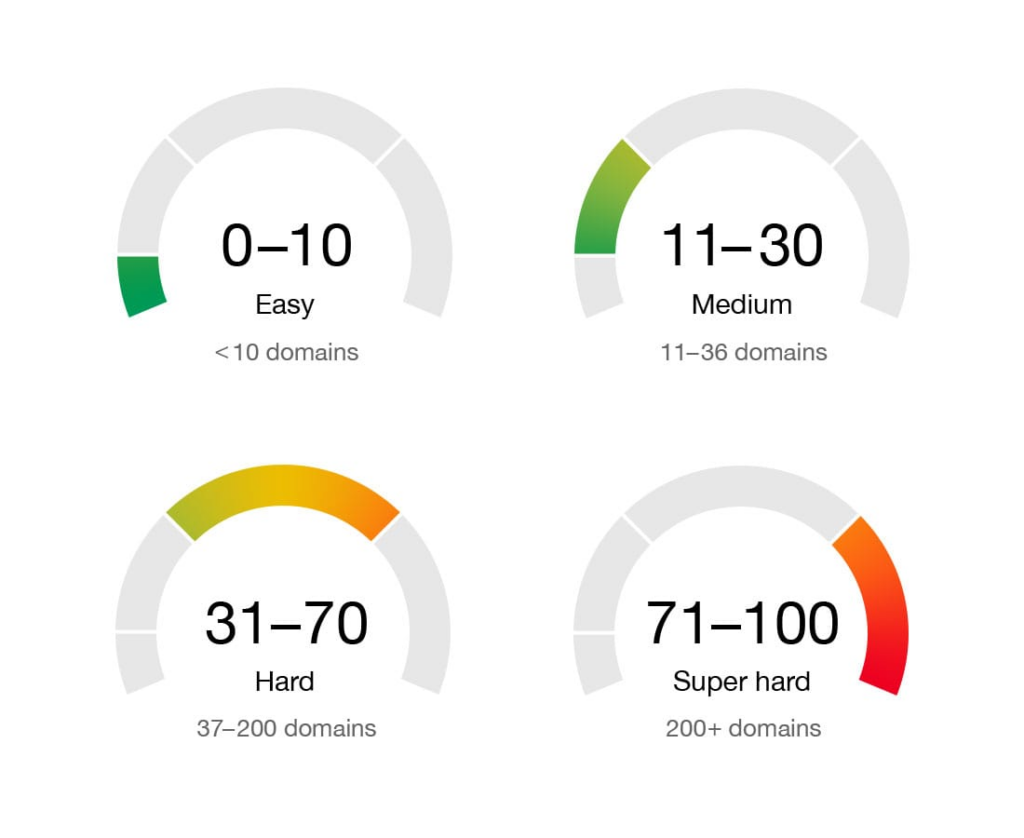 Source: Ahrefs
We recommend prioritizing keywords with a KD between 0 to 20 or 30 at max. These keywords are relatively easier to rank, which should help your e-commerce site appear on the top SERP.
Don't neglect the traffic volume and traffic potential for these keywords. If no one searches those keywords, then even if the KD is zero, it won't matter, as your primary goal is to ensure that your target audience finds your website.
Another thing you should consider is, listing down the top ranking keywords. You will have to use them as they are searched more frequently. This will help you gain on your competitors.
As for the trend analysis, you can also use Google Trends to identify compelling keywords which can analyze using your preferred SEO tool.
To attract customers interested in commonly purchased products from e-commerce stores, you can use broad keywords. This is done to secure a mass audience.
But in modern times, long-tail keywords are a much better alternative. As it helps you attract customers specifically in your niche. This will be to your advantage, especially for the products/services that are unique, hard to find, or provided only by a few businesses.
Using long-tail keywords will be super effective in the aspect of your unique selling proposition (USP). And, if you are the sole provider or one of the few providers of these products and services, then it will help your business leverage almost all customers within your target audience.
You should also focus on using transactional keywords. This is mandatory for e-commerce stores, as your target customers' sole intent is to buy from you. Examples of transactional keywords include buy, purchase, deal, discount, cheapest, for sale, where to buy, coupon, etc.
3. Optimize Your Website for Optimal Loading Speed
As there are multiple e-commerce sites worldwide, you need to ensure that your website loads in the shortest time.
Our specialized e-commerce solution is designed to make your e-commerce website blazing fast. If you need help optimizing your website then book a Free Consultation right away.
Think about it, if you've many alternatives to choose from, you will most likely go for the one that gives you the utmost convenience. Let's face it, nobody likes waiting.
If your e-commerce website loads slower than your top competitors, that is a huge red flag right there. There is a high chance that your customers will bounce straight to your competitors, and in the future, they might not bother to visit your website.
According to Moz Specialist Geoff Kenyon, the following points show the recent website loading speed benchmark:
If your site loads in 5 seconds, it is faster than approximately 25% of the web

If your site loads in 2.9 seconds, it is faster than approximately 50% of the web

If your site loads in 1.7 seconds, it is faster than approximately 75% of the web

If your site loads in 0.8 seconds, it is faster than approximately 94% of the web
The ideal website loading speed around the globe is now between 1-2 seconds. And the optimum loading speed is 0.8 seconds.
To measure the speed of your website, you can use the three tools that we've mentioned earlier in this article.
According to Pingdom's research, they've pointed out how rapidly the bounce rate varies for increased website loading time, even by a matter of seconds.
The chart below shows the increase in bounce rate for each second of delay in website loading time.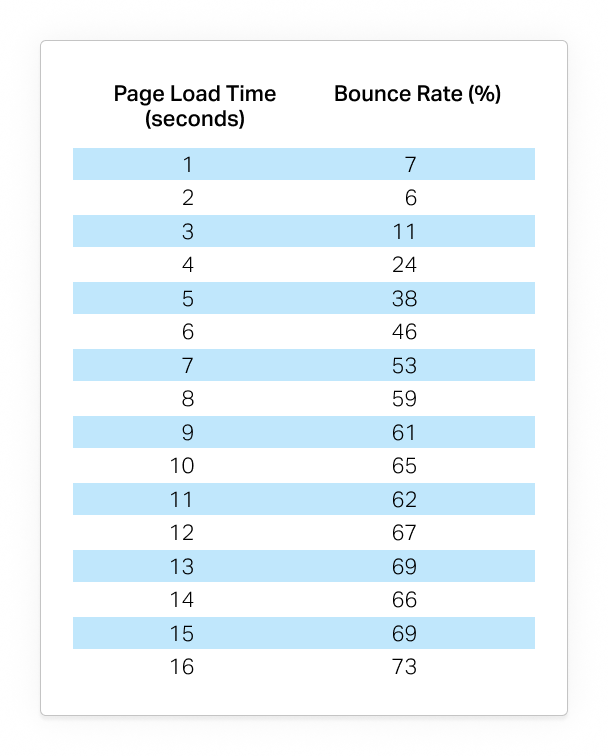 As a result, it is recommended that your website's loading speed should be below one second. As the bounce rate for 1 second is 7%, that's huge. 1-second might feel like the blink of an eye, but it is enough to put you at the risk of losing considerable conversion opportunities.
To grow your e-commerce business on a whole new level, you must ensure optimal website loading speed.
You need to ensure that your e-commerce site loads at the optimal speed on both desktop and mobile devices. According to research, 55% of customers worldwide have purchased from e-commerce sites using their mobile phones. And, 31% of customers in the USA alone have purchased via their mobile phones. Learn more about website speed optimization.
4. Prioritize Quality Content
To attract, persuade and compel your target audience to purchase from your e-commerce site, nothing comes secondary to quality content.
Crafting content to attract the attention of your target audience can be time-consuming and challenging. Our e-commerce solution can help you design amazing content for your e-commerce site.
Whether these are highly informative blog posts, videos, or podcasts, you need to emphasize the quality of your content here. This will build a significant level of trust in your business, and it will also help customers decide the best product/service within their budget.
It will go a long way with your branding efforts. If you produce quality content and establish your brand as a resource center for vital product/service information, people will refer to your website to learn credible information.
Plus, it will increase the average amount of time people spend on your website. Tools such as Google Analytics or Bing Analytics are programmed to reward websites on which people spend an increased amount of time.
So, if you can manage to maintain an upward trend, it will significantly benefit your SEO efforts.
5. Ensure that Your Website is Easy to Navigate
You should design or re-design your website so that customers can seamlessly find the product they are looking for from the category section of your website.
With our specialized e-commerce services, you can seamlessly make your website extremely user-friendly and easy to use. Sign up now!
The category section should be well organized to make it easier for your target audience to use your website. Not to mention, the search bar should be well optimized so that your target audience can find their desired products/services quickly.
One of the main reasons e-commerce sites are preferred is the convenience that it also saves customers an ample amount of time.
So if you can ensure your target audience a smooth sail browsing and shopping experience, it will reduce or nullify the bounce rate and guarantee you increased sales conversion and more repeat purchases.
Once you establish that your e-commerce brand provides the best website navigation experience, there is a high chance that your website will become a top choice for customers.
Speaking of sales conversion, you should also ensure that your website has a sophisticated cart system with multiple payment gateways. Such as Paypal, Debit Card/Credit Card, Google Pay, and other trusted payment sources. It is necessary to have cash on delivery as a payment method in some countries.
In a nutshell, the customer shouldn't face any inconvenience starting the moment they visit your website till the point they've purchased your products/services.
6. Build Relevant and Authority Backlinks
Backlinks are votes of confidence between websites. These are links on third-party websites that will navigate your target audience to your website upon clicking the link.
Creating quality backlinks is quite difficult and time-consuming. Plus, you need to know exactly what you are doing. Let our industry-leading SEO experts help you out. Sign up right away!
This is why it is imperative to get backlinks from sites with a solid reputation and sites that belong in your niche.
People usually trust websites or sources that they are more familiar with. If your e-commerce website gets backlinks from well-known sites, it will automatically build credibility.
Think about it, if your e-commerce website is featured on famous business forums like Forbes, your target audience is more likely to get influenced to purchase your products/services relative to your competitors.
As for SEO, it sends search engines the signal that your business's website is trustworthy and valuable, so this will increase your website's scope to rank higher on the top SERP.
There are a few easy ways you can build backlinks on your own. You can list your business on famous business directories by anchor linking your e-commerce website.
If you haven't created a Business Profile on Google, have it done ASAP! According to Google Consumer Insights, your e-commerce website can get 50% more traffic by having Business Profile on Google. And, 97% of people learn about local companies from Google's Business Profile listing.
Or you can encourage affiliates or content marketers to write blog posts on their website and backlink it to yours. In this way, you can easily build quality backlinks.
Moreover, if renowned marketers, public figures, and famous researchers recommend your e-commerce site, it will boost its credibility. This will have a substantial positive impact on your website's SEO.
You should consistently monitor your backlink profile using online tools such as Ubersuggest, SEMRush, Ahref, and Moz.
According to recent research, having high-quality backlinks can help you rank higher on top SERP, 
91% of all pages never get any organic traffic from Google, primarily because they don't have backlinks.

Top results on Google's first SERP have 3.8 times more backlinks than those below them.
7. Internal Links
Internal links are hyperlinks that navigate users to a different webpage on the same website. For example, if a customer clicks a link on a blog post on your website and gets navigated to a product/service landing page, that's internal linking.
You need to internally link relevant aspects of your website to guide customers from one webpage to another. It can be a tediously lengthy process. Plus you need to get it done right. Sign up now, if you want our SEO experts to help you.
Internal links play a significant role in your on-page SEO because it navigates your target audience from one web page to another on your website. It is likely to increase the average time your target audience spends on your website.
If your website is well designed, easy to navigate, contains valuable information for customers, then there is a high chance people might even spend hours on your website.
As we have mentioned before, renowned search engines such as Google reward websites with an upward trend in website usage. So an upward trend can tremendously empower your SEO efforts. Statistics show that internal linking can boost your website traffic by 40%.
8. Create Unique and Valuable Product Descriptions
Having a product/service description is extremely important for e-commerce businesses as customers need to be informed about the features and benefits of what they are buying.
Moreover, each product/service is likely to be unique or have significant differences that distinguish one from the other.
Technical products/services such as software or appliances should contain usage instructions in the product description so that customers can instantly get the idea and learn how to benefit from these products/services.
It also contributes to your SEO efforts as the keywords used in the product description help search engines identify customer intent and generate results on the SERP.
Your product/service description should specifically contain:
Product/Service Name
Brand Name
Brief mention of your e-commerce store or its name at least
Features of the product/service
Benefits of the product/service
Aftersales service and its terms and conditions
Expected delivery time
Usage instructions
Payment options
Keywords to make the product/service webpage rank on top SERP
You should also ensure that the product/service descriptions are unique because there is a high chance that your customers will cross-compare your store to your competitors.
If they find that you have copied product/service descriptions from others, this will negatively affect your brand image. And, chances are your potential customers might choose your competitors over you.
Creating unique product/service descriptions will help you create a strong brand tone, and psychologically, people trust brands that relay information in their creative way.
Creating product/service descriptions every day can be tedious, highly time-consuming, and costly so you can use copywriting tools such as Jasper. This tool will help you create unique product/service descriptions within seconds. The best part is how it generates the content; it is hard to distinguish whether a human or AI wrote it.
For starters, you can opt for their 5-day free trial program with which you can generate content of 10,000 words. You can purchase their starter pack if you find the helpful tool, priced at $29 per month.
Bonus Tips
1. Target Unsaturated Market
The unsaturated markets have a market gap due to the unavailability of certain products/services.
Now, after conducting your market research, if you find out that there are certain areas in which your product/service have high demand but are not available, you should tap into those market and establish your e-commerce store's brand presence.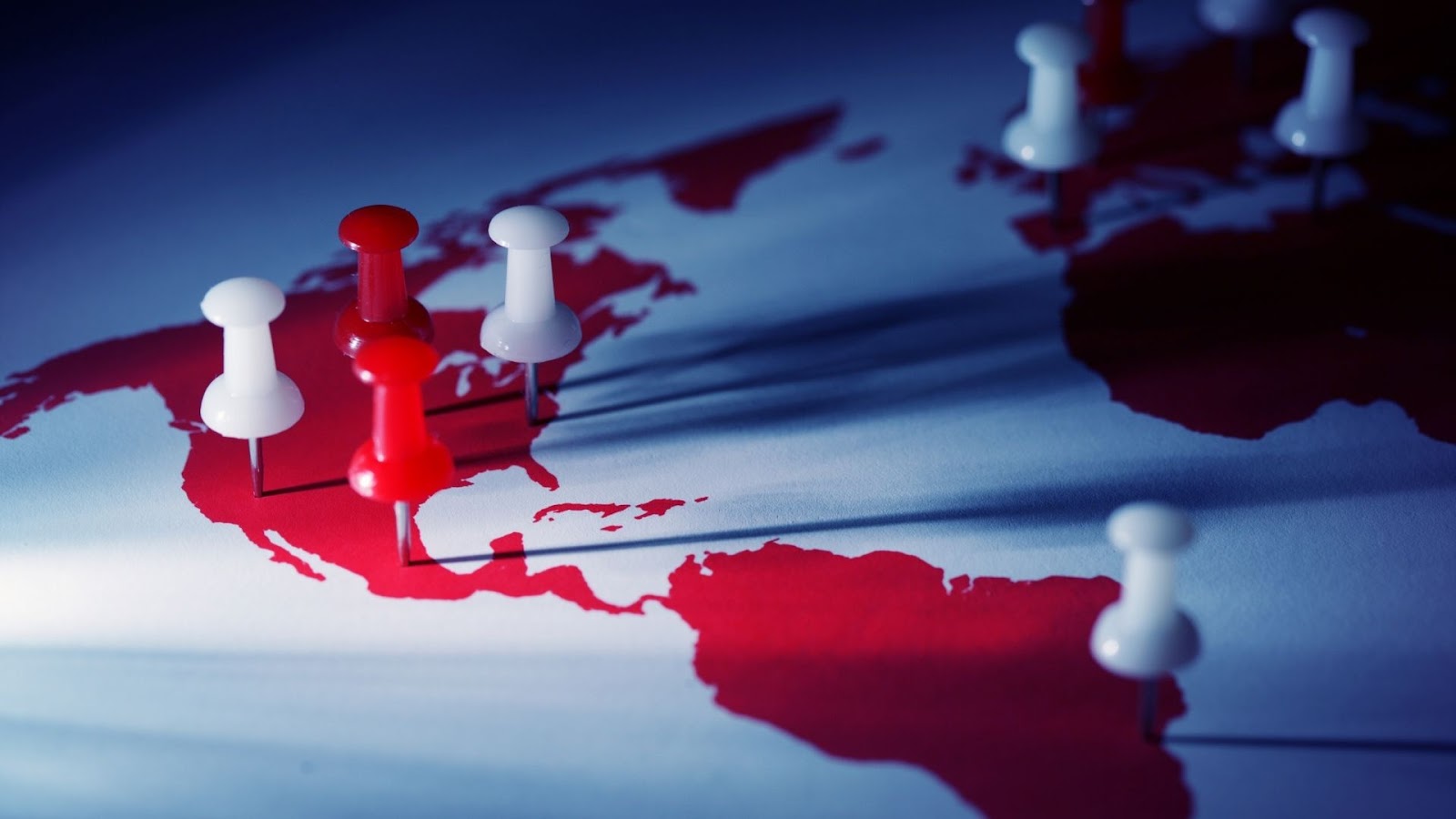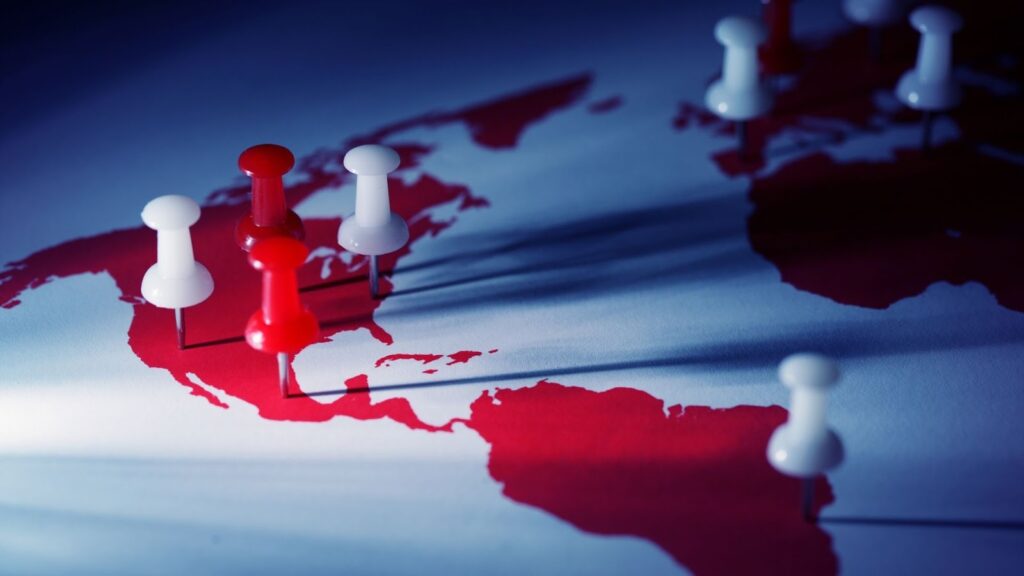 You can look across different states, cities, or other countries. Ranking on top SERP in those locations will be a lot easier and cost-effective due to less or no competition at all.
There is a high chance that your e-commerce store will get the first mover's advantage. And the fact that the level of competition will most likely be low to nil, you can leverage this opportunity to maximize your sales conversion.
And if you manage to brand your e-commerce store as a top reliable choice for customers, it will tremendously elevate your business's goodwill. This will make your business much more competitive locally and globally.
2. Add FAQ Page
FAQ page can save your business a lot of time. Think about this: if you list down multiple possible customer queries on a specific page on your website, customers can seamlessly learn from there.
Moreover, your customers can come up with faster purchase decisions which means increased sales conversions. You can use specific keywords as a part of your SEO strategy, and this will essentially help you rank higher in the SERP.
According to Hubspot research findings, people make about 63,000 search queries daily on Google and almost 2 trillion searches per day. So, if your question is part of their search query, there is a high chance that your FAQ page will appear on the top SERP.
Final Thoughts
If you consider implementing the SEO strategies that we've suggested, it will cost you a significant amount of your business's budget. SEO is a highly skill-based labor-intensive Digital Marketing strategy, and it requires a tremendous amount of effort.
It will also require approximately about 6 months at least for these SEO strategies to take effect. But the long-term effects can bring tremendous benefits to your e-commerce store, which means increased sales conversions and higher brand exposure.
In the end, it is up to you to decide whether you want to use these SEO strategies for your e-commerce store. Based on our comparison, the benefits far outweigh the risks. Therefore, we strongly recommend using the SEO strategies suggested in this article.
We understand that e-commerce SEO is complicated, so if you need help, you can look into our specialized e-commerce SEO services. You can even book a Free SEO consultation, and our experts will contact you shortly.