SEO is a process of making sure that your potential customers can easily find you online. Search Engine Optimization or SEO is basically the process of getting a higher ranking for your website in the search engines. Customers that are looking for specific products or services use search engines to find them.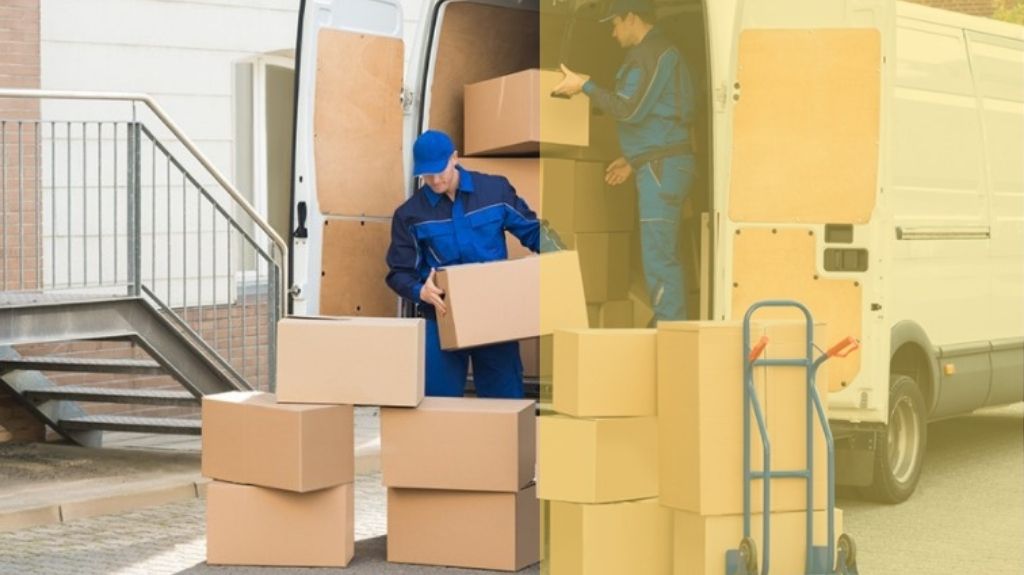 In the same way, your potential customers or target audience will type in specific keywords relevant to your business to look for the service you provide. So, you can try to rank higher in the search engine result pages so that your website appears before them. It will increase the chance of your getting more traffic for your website, as well as more customers for your business.
What is SEO Stands for Moving Companies?
Whenever people want to move out of their home to get into a new home or move out of the city to get settled in another city, the first thing they search for is quality movers. People want the best movers to handle their possessions while moving so that they can feel relieved about this task, and most people try to find quality movers in their area through the internet by conducting a google search. Then they just check the top few websites on the result page and then decide to select one.
And if your website fails to appear among the top few results, then it is most likely that your potential customers won't click your website and get to know about your services and quality. As a moving company, you'll have to optimize your website in a particular manner so that your site can rank higher on the search engine page results and be more visible to its target audience. SEO or search engine optimization is one of the most important parts of any business's online marketing strategy, and it's no different for moving companies.
If you can make your website rank higher on the search engine results pages or SERPs, more of your potential customers will get to know about your services, and you will get more customers as a result. You should ask yourself, as a mover, if you are getting enough moving work to keep your moving fleet busy, and are your potential customers being able to find you or not. Both the answers will be 'no' unless you go for the SEO for your website. And without SEO, your website will keep having a poor ranking, and you will remain invisible to your target audience. This means you will keep losing business to your competitors who have better websites that are appropriately optimized for search engines.
How Moving Companies Get Benefited from SEO
Let's draw a picture for you. You are a moving company based in New York. Your potential customers are people who will move from one house to another inside New York or move to another city anywhere in the United States. And when someone like that searches on the internet for a moving company that will handle their possessions during the moving process, they might type the words "best movers New York". There might be a number of movers in the city that provide quality services in this area, but not all of them will appear in the top positions of the search engine result.
And who will appear on the top of the SERP? The moving companies that have put in the time and effort in optimizing their landing page to rank higher for "Best Movers New York". And most people will find a suitable moving company from the top few results. It is highly unlikely for users to go past the first page of search engine results. They mostly look for potential options on the first page and choose one from there as there will be good options there; websites of moving companies that have done the SEO work in the proper way.
You should know that around 75% of people never go past the first result page of a google search. And from the first page, the 3 topmost search results get the most clicks. The first result of a google search has a 35% click-through rate, or CTR. The CTR significantly drops for each position after that, and the CTR drops to less than 5% for the sixth position and below that.
So, now you know how important it is to optimize your website to grow your business and make a profit from it by acquiring costumes online. These days most people try to find a suitable mover through the internet and to be visible to potential customers, you need SEO. SEO will help your website rank higher on the SERPs so that the traffic increases for your website, more people will get to know about your company and services, and you'll get more customers.
Here Are 3 Specific Benefits of SEO for Movers Company
1. Free Traffic
Your website will get free traffic through SEO, and 10 SEO results are shown directly under the PPC results. But for the PPC ones, the websites need to pay for every click they get, which you won't have to do with SEO. So, you will appear higher on the organic search results, and you will get more traffic organically, which is free. And more traffic means your website will rank even higher, and you will get more customers too.
2. Ready-To-Buy Customers
If you can target correctly through your SEO, your website will be visible to the "buyer in heat" users. This means they have a high objective to get your moving services. And you'll get conversions at a high rate due to this.
3. Industry Authority
If you start appearing at the top of the search results whenever people look for movers in a certain area, then you will gain the trust of most users, and you will gain authority in the movers' industry.
Right Agency Can Take The Challenge For You
It isn't your job to optimize your website and make changes to it while leaving other important aspects of your business. Instead, you must hire professionals that are highly qualified to do the SEO work for you. You should look for an SEO agency that can help you in optimizing your website correctly and gain all the aforementioned benefits. A good SEO agency can get your website in excellent shape to gain more conversions.
You need to remember that SEO is a very complex task, and various aspects of SEO keep changing all the time. You need to hire an agency that provides professionals with high knowledge about SEO algorithms. You might think that any SEO agency will be able to do what you need, and there are so many agencies around that promise to boost your ranking to the highest point.
Also, some businesses try to do their SEO for themselves, and as there's no touch of SEO professionals, they do a lackluster job with it, and as a result, their website fails to bring in traffic and conversions. They lose customers and profit. So, you need a good SEO agency with good SEO professionals to do the SEO work for your website. Here are some useful tips that you should look for to find out the right SEO agency for you-
1. Understanding of The Industry
You'll need an agency that understands the moving business industry really well and has experience in this industry. Then they can help you more extensively in getting more leads and acquiring more customers.
2. Great Portfolio
You need to choose an agency with a great portfolio of working with various websites beforehand to get them ranked higher in the search engines in a competitive market.
3. Proper Knowledge About SEO Algorithms
Search Engine Ranking Algorithms can be complex to understand, and they always keep getting updated. SEO professionals need to constantly conduct research and experiments to find the proper tactics to increase a website's ranking in the SERPs. You need to go to an agency with such professionals.
4. Proper Website Optimization Capability
You'll need your website to get optimized in several ways to make it rank higher in the SERPs, grab the attention of the target audience, increase the time spent by the potential customers on your website, and, most notably for making conversions. You need to hire an agency that is capable of doing that perfectly.
5. Good At Internet Marketing Plan Customization
Finding an agency that will analyze your website and your competitors' websites and then will provide you with a proper internet market strategy and a tailored SEO plan that meets your goals ideally should be your priority.
How We Approach to Execute Search Engine Optimization
There are various steps and ways of conducting SEO, and we take our specific approach to do so. Apart from the generic parts such as KW research, content optimization, building up backlinks, On-Page SEO, Link Building, Speed Optimization, etc., here are some particular aspects of our SEO execution process that many agencies fail to do-
1. Measure ROI and SEO Performance
It is crucial to measure SEO performance and SEO ROI to know the return on the investment you made for search engine optimization. ROI or Return on Investment will help you understand the impact of SEO. By calculating ROI, you'll know how much traffic, leads, and sales you have gained. You will get a clear idea about everything on your website.
2. Online Reputation Management
Online Reputation Management is one of the most critical elements for the success of your moving company. As the movers' industry heavily relies on the opinion of others, online reputation matters a lot. One bad review can create doubts over your quality of service and cause problems for your business.
Your priority will be to maintain excellent quality for your services so that customers remain satisfied, and after that, you'll need our online reputation management. We will keep track of online feedback, boost your reputation score, promote the business online, and optimize the online presence of your business for the search engines. With these, you will maintain an excellent online reputation, and your business will grow.
3. Conversion Optimization
Conversion Optimization or conversion rate optimization (CRO) is the process that is used to optimize your website or landing page experience based on the behavior of the visitors of your website. By doing that, we can improve the probability of the visitors of your website taking your desired actions, or in other words, increase conversions.
4. Optimization for Local
We will properly optimize your website and its contents for local searches, as most of your customers will be from your area, and based on the nature of your business; people will search you by the name of your location or use keywords like "movers near me". So, it is vital to get the website optimized for local searches so that your website appears higher on the search results of the searches made by the local people while they are looking for good-quality movers.
These are among the most critical aspects that we will cover for you, but things won't end here. We will do all the things you need to have a properly optimized website.
Final Words
Finding the right SEO agency for your moving company is no easy feat, but now you know things you should look for while finding the perfect SEO agency for you. Also, you know how important search engine optimization is for your company to grow and do business while making a profit. So, make no mistake in hiring a good SEO agency, and make sure to consider us in choosing one, as we offer one of the best SEO services in the industry. Our way of doing things and a rich portfolio will make it easier for you to decide.