Hiring an SEO agency is a crucial part of your marketing efforts. A good agency can increase your brand value and significantly improve your conversion rates. On the other hand, an agency that practices black hat methods can demolish your business reputation. 
How do you distinguish between bad and good SEO agencies?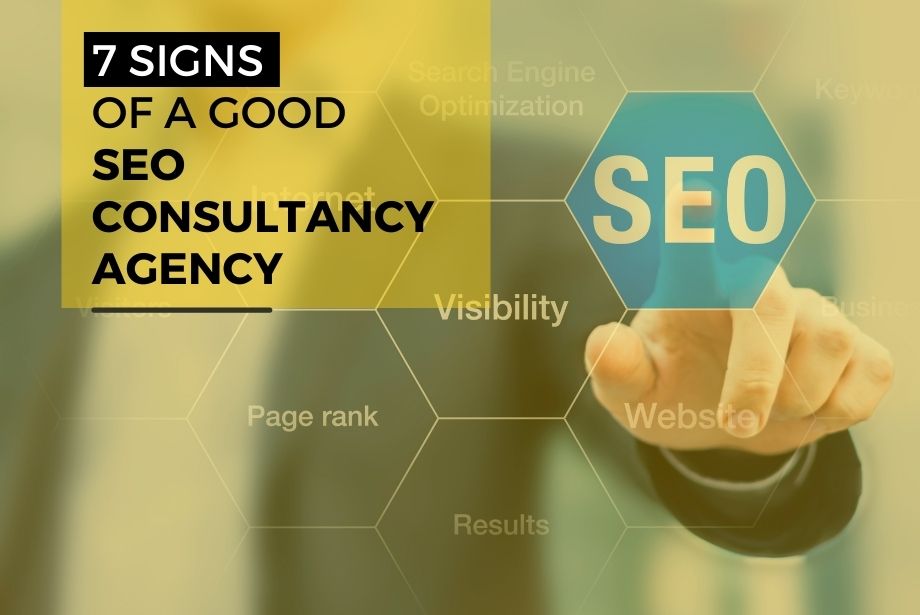 Here are 7 signs of a good agency that every business owner should know.
If you are thinking of reaching out to an SEO agency, here are the things you should look at before hiring one:
1. Industry Credibility
An SEO agency should have in-depth knowledge of the relevant industry of your business. Otherwise, it won't be able to steer your company in the right direction.
2. Intent and Action Focus
The consumer intent drives all your marketing approaches. Therefore, SEO agencies determine the consumer intent beforehand. Only then can the agency set its action focus in the right way.
3. Long Term Focus
Every business requires a long-term marketing plan to achieve the highest potential. Therefore, while hiring an SEO agency, it is crucial to know if it can establish a long-term goal along with short time goals.
4. Technical Expertise
The right technical approaches are crucial for ranking top in search results. It is why you must consider a technically expert SEO agency. Better technical optimization makes a huge difference for your business in a very short period.
5. Complete and Dedicated Support
Every business needs an SEO agency willing to provide thorough and dedicated support. SEO consists of sophisticated strategies with numerous moving parts, and it is changing drastically. So, to gain benefits from SEO, you need to adopt these changes within an instant. A dedicated and comprehensive SEO agency will keep your strategies updated. It will also give you an edge over your competitors.
6. Manage Multiple Sales Channels
All your consumers are scattered in different channels and forums. So, driving traffic from different channels is vital to reach the highest potential of your website. A good SEO agency will scale all these channels and generate more leads for your business.
7. Integrity and Transparency
Integrity and transparency build the reputation of your business. Lack of integrity stops you from building a good reputation and trust with consumers. Thus your company cannot achieve better results. Therefore, while recruiting an SEO agency, make sure it can uphold transparency and integrity effectively.
If you may be interested in learning 14 Reasons to Hire an SEO agency for your business.
Bottom Line
As you can see, an SEO agency can either make or break a company's reputation. So, consider hiring a reputable SEO company or agency for your business.
The above-mentioned signs are good metrics to hire an SEO agency. Talk with the agency, and see its track record. Ask its experts relevant questions and determine if they are a good suit for your business. If they uphold the signs of a good SEO agency, let them take care of your SEO strategies.
Here in MonsterClaw, we have the experience and satisfied clients to endorse us. Contact us for a free SEO consultation today.