To make your business stand out from your competition, you need to adopt a better market strategy. SEO can help you exceptionally for this purpose.
SEO allows you to rank higher in search results to establish your brand authority. However, if not done right, SEO can backfire by causing Google penalties. That's why you will need an SEO agency to assist your business.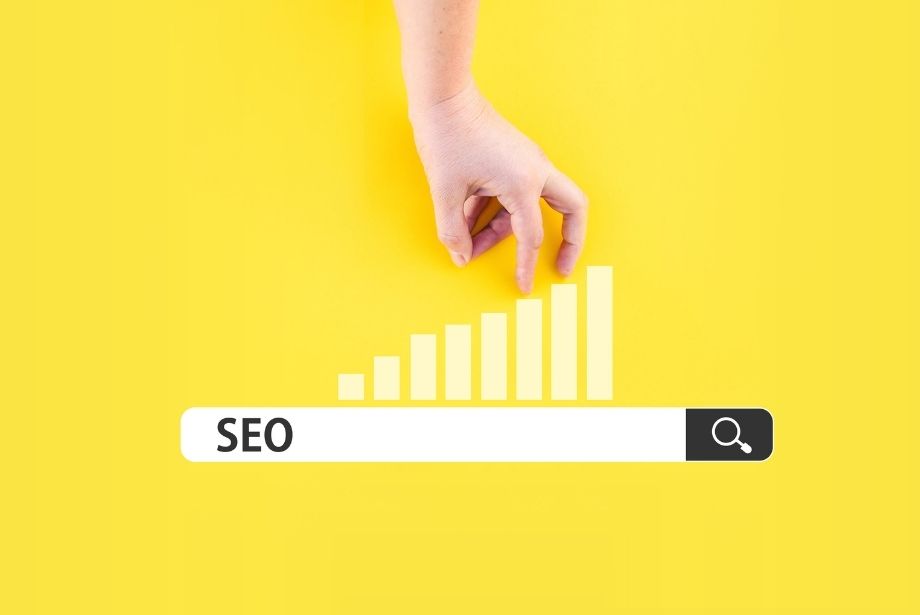 An SEO agency will help your website gain more visibility and make it more accessible. An ideal SEO agency will plan and execute SEO strategies to bring higher ROI to your business.
Why Should You Hire a Specialized SEO Agency?
SEO agencies are better suited for marketing and advertising campaigns, including social media management and content creation. Your SEO agency will build your site with a proper search engine optimization strategy. For example, it will improve your website speed, research buying intent keywords, acquire high-quality backlinks, as well as optimize content. Also, an SEO specialist agency helps you get your website up and running, manage your back-end operations, and keep your website fast.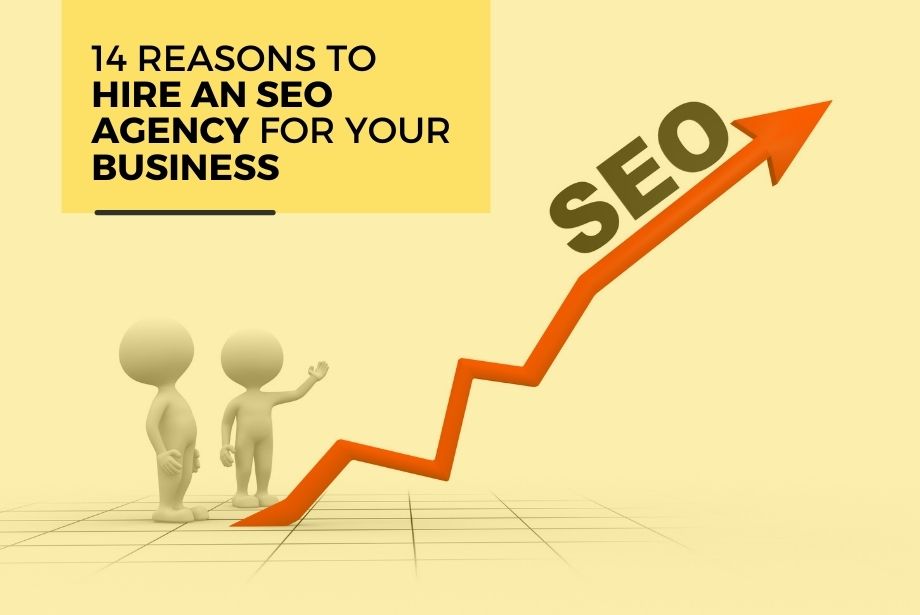 Here are the top 14 reasons you should hire an SEO agency:
1. Saves Your Time and Effort
As a business owner, you have tremendous responsibilities. You need to take care of day-to-day operations while making sure everything is running smoothly. So starting an SEO campaign can be a lot for you.
SEO practices have a steep learning curve. It can disrupt your day-to-day activities. When you hire an SEO agency, it can run your SEO campaign while you take care of other responsibilities. It allows you to concentrate on your other responsibilities and avoid the learning curve.
2. Done by Experts
SEO consists of a sophisticated strategy and a lot of moving parts. Lack of SEO knowledge is time-consuming and needs considerable trial and error. Overall, if you are not an SEO expert, it is challenging for you.
SEO experts have already gone through these challenges. They have successful roadmaps to drive audiences to your website. Then with appropriate keywords, appealing content, and link building, they create a sales funnel for your business. Every SEO agency has its own SEO expert. When you hire an agency, it allows your business to get SEO benefits efficiently and in a considerably short time.
3. Diminish Outdated Strategy
Search engine algorithms are constantly changing metrics for giving their audience better search results. These algorithms enable search engines to crawl data from websites. So, a strategy working five years ago may be completely irrelevant now.
As a business owner, you know better what strategies work for your business. Similarly, an SEO consultation agency knows what SEO strategies work best for your website. So, trust SEO agencies for high converting SEO strategies.
4. Scaling for Your Business
SEO strategies enable your business website to rank higher in search engines. When a website appears on top in search results, it will gain more visitors. Each visitor is a potential lead for your business, and you can turn them into consumers by guiding them through your sales funnel.
SEO agencies optimize your website to appear higher in the search results and create sales funnels through content marketing. Therefore, your business will see better growth.
5. Increase Organic Sales
Studies show organic audiences are the most loyal and the best kind of audience a business can have. It reduces marketing costs and generates loyal customers for businesses. Additionally, organic audiences influence search engines to improve the rank of websites.
SEO agencies work to increase your visibility and reach to your targeted audience. It allows your business to generate more organic leads and sales. Compared to other marketing strategies, SEO will enable you to generate better conversion rates.
6. SMART Strategies
A good SEO agency has already gathered enough experience from working with other businesses. They know what works best for your industry. Therefore, they can do a better job than when you are running your own SEO or hire a novice.
SEO agencies can provide you with better value.
7. More Qualified Leads
The first thing businesses need to generate sales is acquiring leads. Any visitor visiting your website is a potential lead. With better site experience and completing content, these leads turn into consumers for your business.
SEO agencies create a better experience for your website. As search engines detect your website as user-friendly, your website will appear higher in search results. It will increase organic traffic and generate more leads.
8. Reduced Marketing Cost
Almost all better SEO tools are paid. An ideal SEO agency spends almost 10.000$ – 15.000$ US for SEO tools. As a business owner, spending this much can sound unpragmatic.
You get all the benefits from paid tools without actively paying for them when you hire an SEO agency. It will reduce your marketing cost while providing you with better results. Also, you can reduce your spending on other marketing campaigns when SEO starts bringing a lot of organic traffic.
9. Newer Algorithms in Google Need Additional Expertise
Google is always aiming to give a better experience for its users. And it's high time that a business strategy has the flexibility to cope with the updates. As Google owns 90% market shares in global search engine usage, optimizing a website according to its algorithm is crucial to appear higher in search results. If a website cannot cope with these changing algorithms, search engine rank and traffic will drop exponentially.
Whenever Google is updating its algorithm, some fraudulent websites find ways to trick it. Therefore, its algorithm for better search results. Whenever the algorithm changes, previous SEO practices can be ineffective. This can pose extreme challenges if you are conducting SEO of your website on your own.
SEO agencies consider these changes while optimizing your website. Moreover, they will develop better strategies to cope with changing algorithms.
10. Prevent Losing Traffic for Unknown Reasons
Your website traffic numbers may fall at any time. Figuring out the reason behind the lost traffic can be tricky at times. Numerous reasons may factor in this traffic decrease.
A good SEO agency can detect the reasons behind traffic decline and take necessary measures to prevent it. Every visitor of your website is a potential lead, and you cannot afford to lose even one of them.
With the assistance of an SEO agency, you can bring traffic back to your website.
11. High Authority Backlink Plan
In the past, stuffing keywords and black hat link building were popular to rank higher in search results. However, Google has become smarter and can penalize websites for malpractices. Also, the link-building strategies have changed a lot throughout the years.
Good backlinks can drive huge referral traffic to your website through referrals. Strategic link building is a must for achieving better traffic and generating sales.
Additionally, high-quality backlinks build authority for your website. The more valuable backlinks your site has, the more value it builds. As a result, your company is established as a reputed brand. It allows your website to appear higher in the search results.
SEO agencies distinguish between good or bad backlinks. Then they build better backlinks for your website to make your website appear higher in search results.
12. Speed Optimization
Optimizing a website for ranking higher in search engines is challenging. One needs to have substantial technical knowledge and creativity to optimize a website properly.
As the data shows, a website loses 32% traffic if it doesn't load within 3 seconds. Prominent search engines, especially Google, don't rank websites with poor loading speed. Therefore, Proper optimization of your website is quite crucial.
Optimizing a website is highly technical. So, if you can't properly optimize your website, consider hiring an SEO agency right away.
If you are having similar difficulties, hire an SEO agency. SEO agencies can optimize your website better than a novice. It will allow your business to generate traffic, increase sales, and grow bigger and better.
13. Local SEO Success
Consumers are impartial when purchasing from local businesses. Thus, most businesses optimize their website for local SEO for better results.
Local SEO is a bit different from other global or international SEO. Businesses not optimizing websites for local SEO are missing opportunities. Hiring a local SEO agency can help business owners with local SEO practices. It allows businesses to gain local recognition and local audiences. Therefore, a company can grow and prosper.
14. Work-Life Balance
If you are doing SEO for your website, it can consume most of your time. You are already managing your business full-time. Therefore, managing SEO full-time may not be healthy for your personal life.
Outsourcing your SEO practices to SEO agencies saves you from additional stress and gives you a better work-life balance.
An SEO agency will establish a framework and goals for your SEO. They will help you achieve those goals and input their expertise to make it more efficient. A good agency is worth your money and brings you more ROI. All these qualities will be helpful in the growth of your business.
Bottom Line
An SEO agency can provide your business with high benefits at a minimal cost. In MonsterClaw, we deliver you only the best results.
Our SEO experts have notable experience working with various businesses. They will optimize your website not only to appear first in search results but also for generating conversions.
If you have questions, feel free to reach out. You can book our free SEO consultancy.