In recent years, the AI revolution has changed the entire landscape of digital marketing. The innovation and development of these modern AI tools have made various comprehensive tasks easily possible which are beyond human limitations. 
Especially when it comes to the active tracking of important digital touchpoints, and conversions, along with identifying how your target audience is interacting through your digital channels, whether it's your website or social media channels. 
It also includes sending automated emails, social media messages, or SMS to customers confirming their purchase along with an attached invoice, along with actively interacting with your target audience using chatbots on your website and social media channels.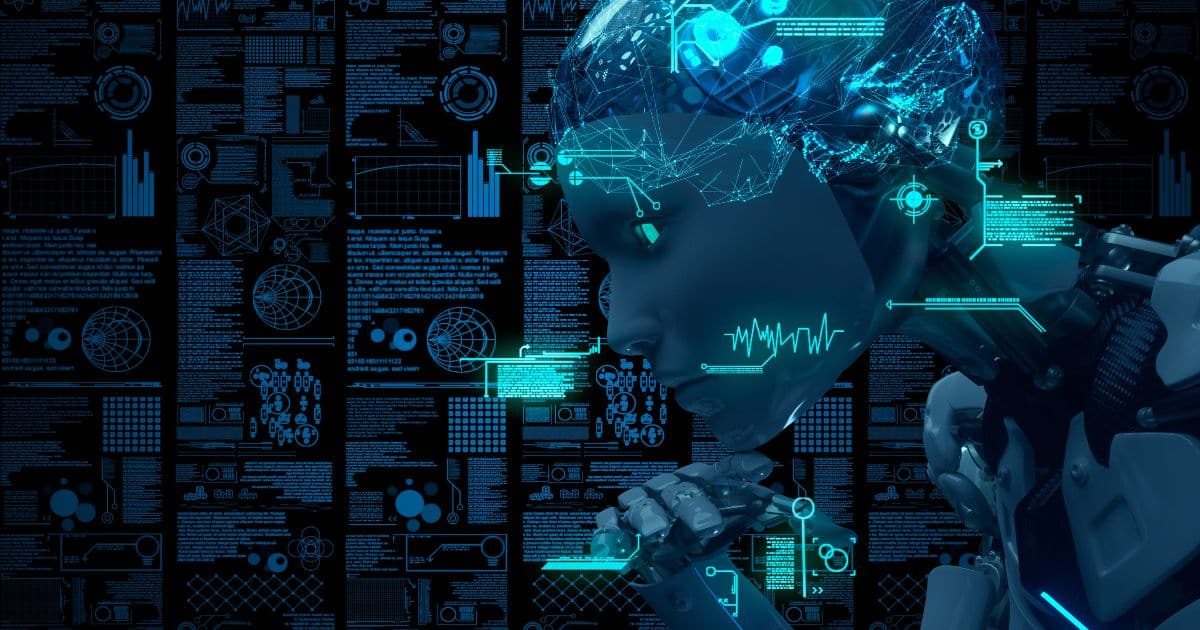 It won't be feasible for you to carry out all these repetitive tasks manually that AI can do so easily. The most fascinating thing about AI development is, it is consistent, and it's improving which is making marketing easier and cost-effective. 
In November 2022, for the first time in human history, we saw the far-anticipated type of AI that can actively interact with its user and instantly generate content from scratch. 
The user simply needs to tell the AI to create the content on its chatbox, and it'll do it within seconds, whether it's text-based content like blogs, articles, website copies, and eBooks or visual and audible content like graphical images, animations, videos, or audio clips.
Whether it's content creation, lead generation, or crafting personalized emails and messages, literally every marketing task is now possible with the use of all these advanced AI. 
If you haven't fully integrated some of the major AI Marketing Tools then you are missing out on tremendous opportunities to improve your business's productivity and operational efficiency. Most of all, you're widely limiting exponential growth opportunities. 
By integrating AI Marketing tools you can increase your productivity by 35%, and cut down costs by 30%. In a recent survey, it was found that 61% of employees have claimed that AI has increased their productivity, and 62% of customers interact with AI to have better business experiences with businesses. 
Plus, AI Marketing chatbots can extensively increase conversions by taking simple customer inquiries and requests, which can help you identify qualified leads and potential customers.
In this article, you will learn what AI tools are, and you will discover the 20 top AI marketing tools, with a brief illustration of their pros and cons to help you understand how you can effectively grow your business using these tools. 
By the time you're done reading this article, you will realize that you've been using some form of AI automation already, but there are more in store that can help you drastically improve your marketing productivity. 
What is an AI Marketing Tool? 
AI Marketing tools are software and web applications that are designed to automate particular marketing tasks with intuitive and engaging features to notify, alert and seamlessly regulate marketing campaigns in both automated and manual settings. 
These AI marketing tools are also super effective in collecting data from all your marketing channels and interpreting marketing trends to help you come up with more effective strategies to enhance your business growth. 
Some of these tools can even suggest effective solutions to maintain and optimize your digital channels to enhance your online visibility, conversions, and revenue generation.
Top 20 AI Marketing Tools Based on 10 Major Types of AI for Enhancing Business Growth
If you want to improve your marketing productivity, then you need to be familiar with different types of AI tools that are designed to carry out specific tasks. 
We have listed the top 20 AI marketing tools in 10 categories to help you improve your business's productivity and efficiency.
1. Text to Image Tools 
Dall-E is a robust generative Visual AI tool that seamlessly creates high-quality visual images based on text prompts. 
So, all you have to do is, simply type in a short description of the image you want the tool to generate, and within a few seconds, it will create 4 different images of what you've prompted.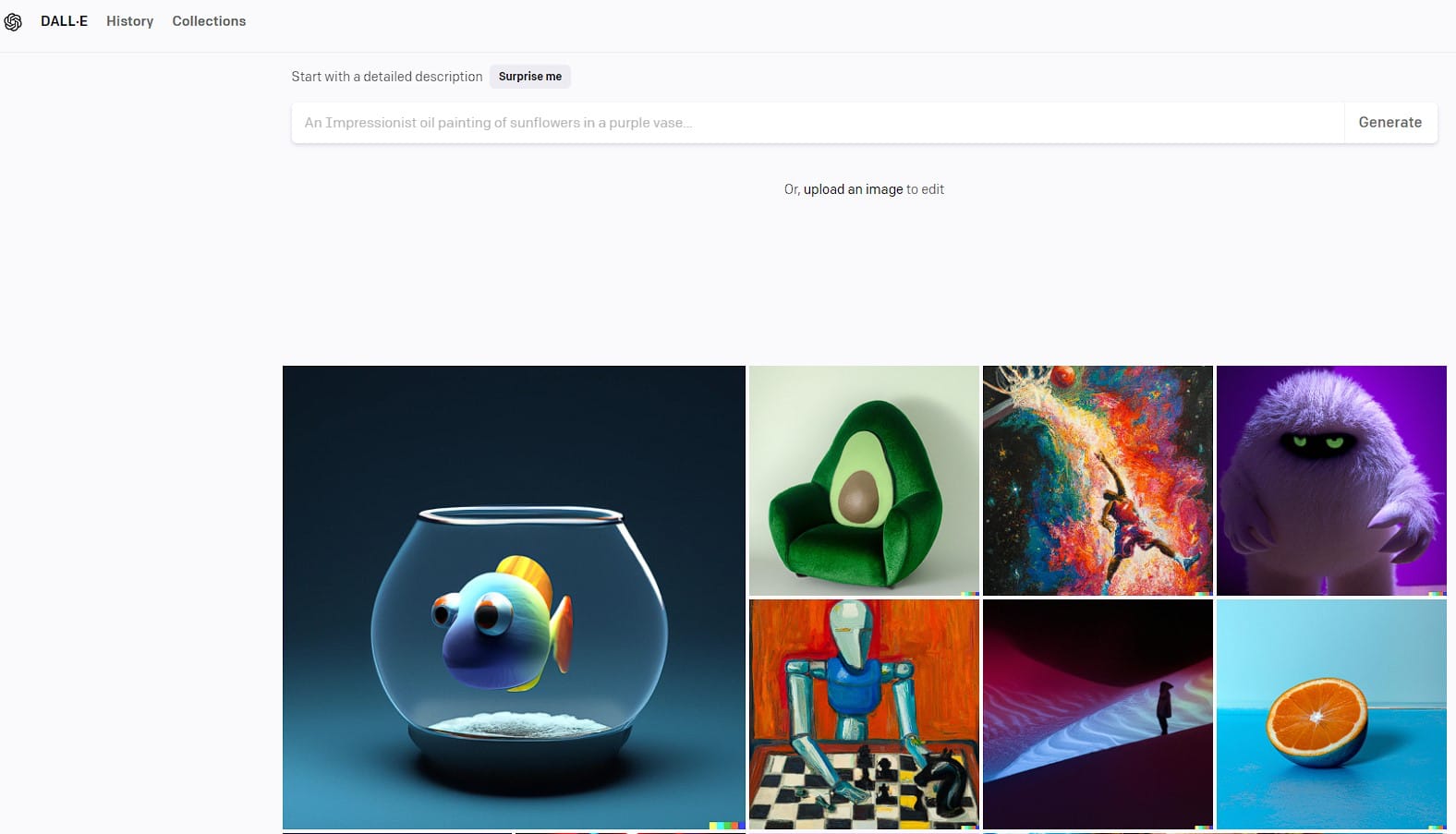 The tool also contains a basic image editor which you can use to manually modify the image, or you can download it and use other image editing software to edit the image. 
MidJourney is another Visual AI tool that can be used to create new images from scratch, and also modify existing images based on your text prompt.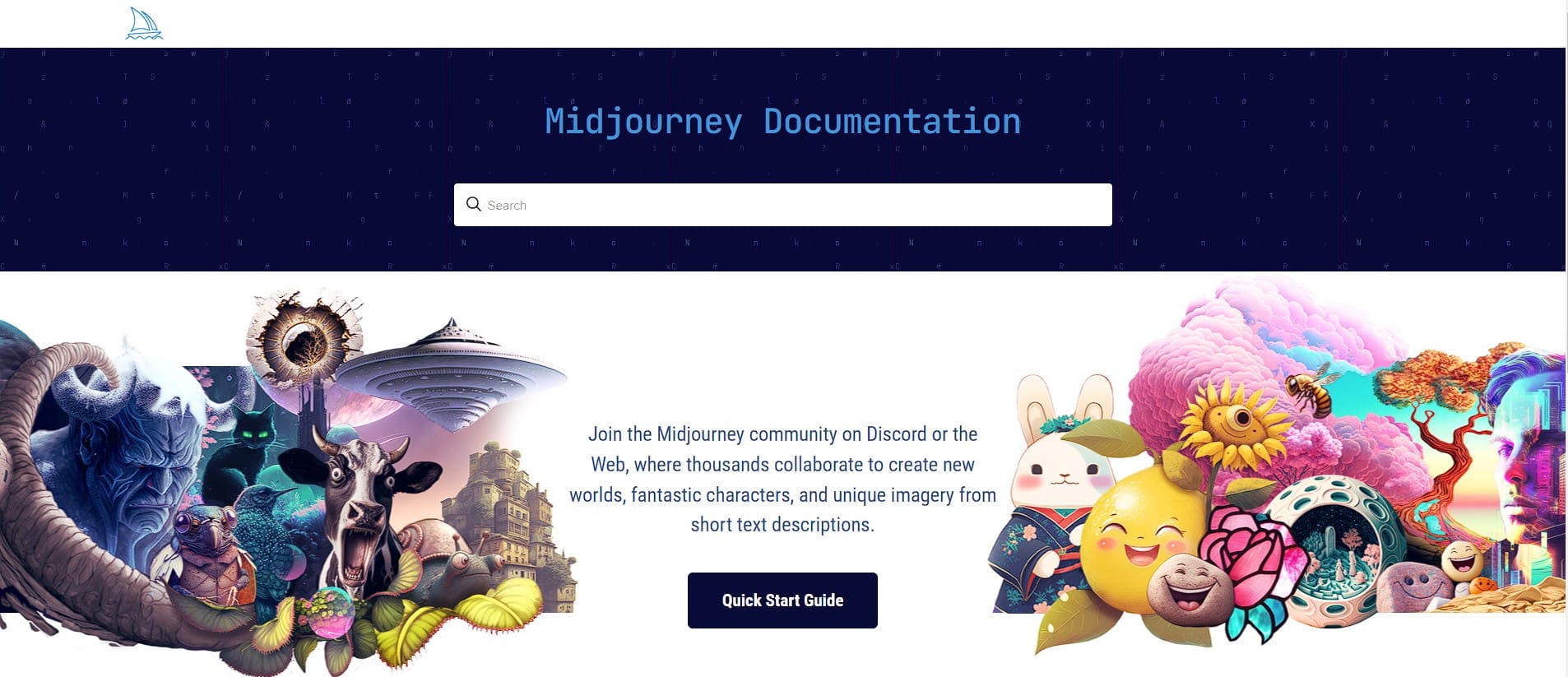 Unlike Dall-E, MidJourney is not beginner friendly, you need to be a little tech sound to properly use MidJourney. 
First of all, it is only accessible by Discord, and secondly, you will have to manually add MidJourney's chatbot by creating a Discord server to use it. 
Then, you will have to use /imagine followed by your text prompt to generate or modify images. 
P.S. – Neither of these tools is free, they have a very limited free trial usage but after that, you will have to purchase their subscription for further usage.  
2. Text Generation AI Tools
ChatGPT is the first of its kind, it's a responsive and generative AI that can actively communicate with you just like another human in a typical social media chat box. 
It can immediately answer your questions, and interactively engage with you in a conversation. Now, here comes the amazing part based on your text prompt it can generate original text content like blogs, articles, website copies, social media posts, email copies, and much more.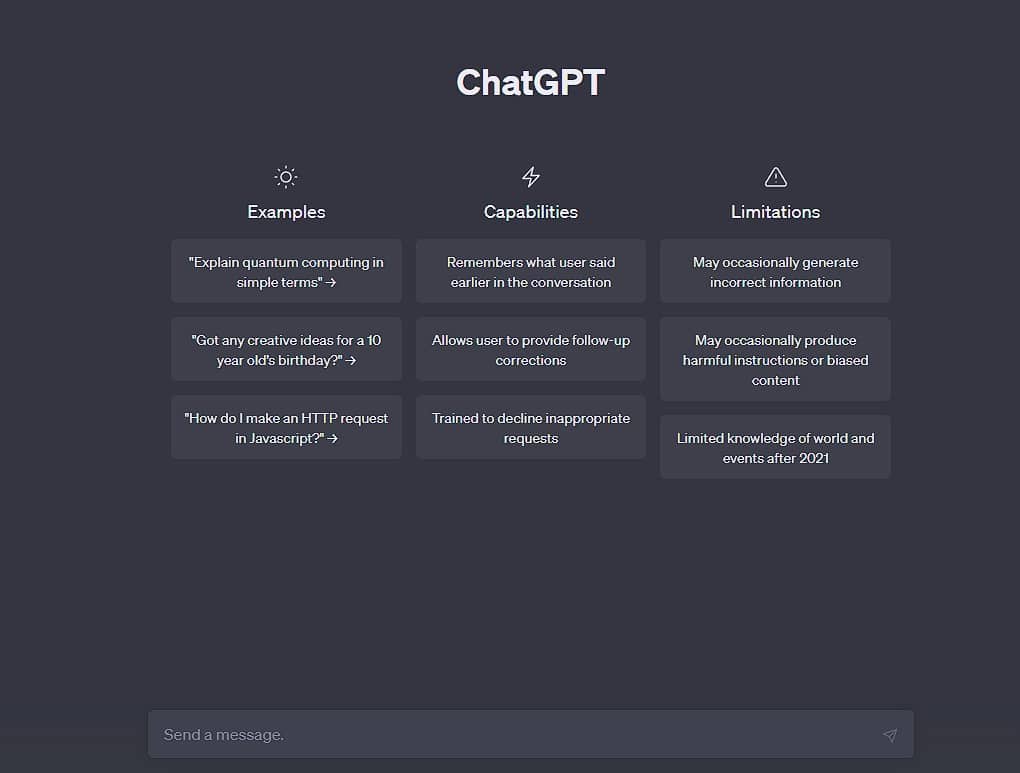 Accessing it is super easy, you just have to log in to their site and input your text prompt, and bam, it will instantly generate your content within seconds. 
ChatGPT has a broad range of other features too, it can proofread your content and provide you with tips, pointers, and comprehensive feedback. It's also capable of validating your content with suggestions on how you can improve content. 
Not just that, it can also replicate your writing style, and generate text content similarly the way you would. Along with all that it can also paraphrase, and optimize your existing content. 
It is typically the ultimate solution to automating content creation, development, and optimization processes.
Jasper.ai has been around for a while, it's not brand new like ChatGPT, but its development has been consistent and it has integrated the GPT 3.5 language model to provide similar features to ChatGPT.
Along with that, it can generate web content, blogs, articles, social media, websites, and email copies to boost your marketing efforts.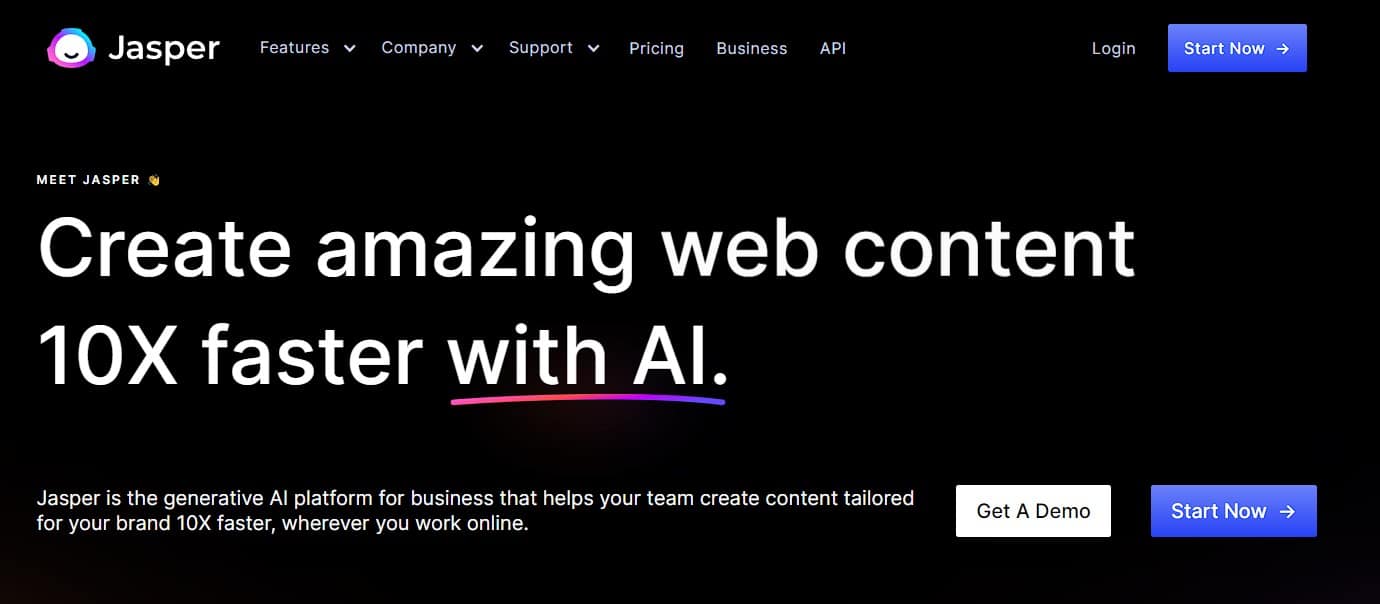 Its algorithm is well-sophisticated and developed to create compelling marketing copies to enhance your online presence, conversions, and revenue stream. 
The tool is super intuitive, beginner-friendly, and easy to use, so you can seamlessly leverage the benefits of its features to create compelling copies to captivate increased customer demand and improve your digital marketing efforts. 
Initially, the tool allows you free usage of 10,000 words, but you will have to subscribe to their premium solutions for further usage and to access additional features.
Unlike ChatGPT, Jasper has access to 10% of the information currently available on the web. So, it can generate content and provide the latest information, unlike ChatGPT. This is one of the key advantages of using Jasper.ai as an alternative to ChatGPT.
3. Language Processing AI Tools
There was a time when businesses needed to have a writer, proofreader, and editor to identify and correct typos, punctuation, tonality, spelling, and multiple other grammatical errors.
But Grammarly is the ultimate solution to help you correct any of these issues while you're drafting your content. Not only does it help you correct your mistakes, but it also provides suggestions to improve your content's clarity, engagement, and overall readability.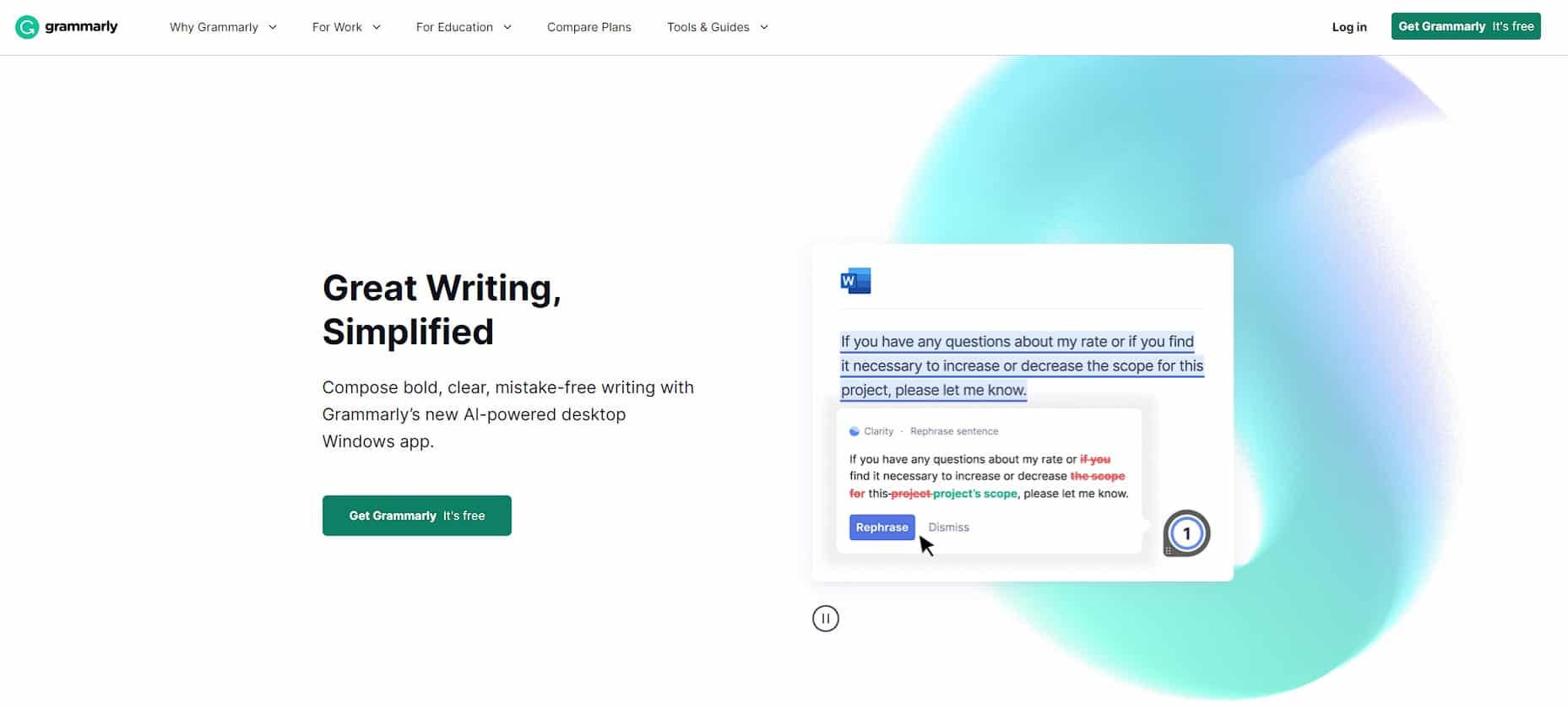 At times, we tend to neglect spelling and grammar but imagine how embarrassing would it be if your marketing copies have these mistakes. 
It will directly hamper your brand reputation, and create a bad impression on your target audience. Plus, what's worse is if it does not make sense then it will also hinder your marketing efforts, and ultimately put your business's online visibility at stake. 
Your SEO strategies won't work if the search engine does not understand your content. So, being grammatically correct is not just necessary, it is a mandatory requirement to maintain a solid digital presence. 
Setting up Grammarly and using it is super easy, all you have to do is either install their app or a web browser plugin, and the tool will automatically analyze your texts and provide you with effective suggestions on the go. 
Grammarly is free to use, but if you want to access all its features then you need to get its premium subscription. The premium version of Grammarly can provide suggestions to improve complex sentences and even your content for plagiarism. 
One of the most vital aspects of digital marketing is effective communication. The reason you're creating various types of content like website copies, blogs, articles, case studies, eBooks, and social media posts is to capture their attention and influence them to buy your products. 
But in order to captivate and entice your target audience to buy your products, you need to make sure they understand your content. Using fancy words, and complex sentences won't help if your intended audience does not understand what you're trying to offer them.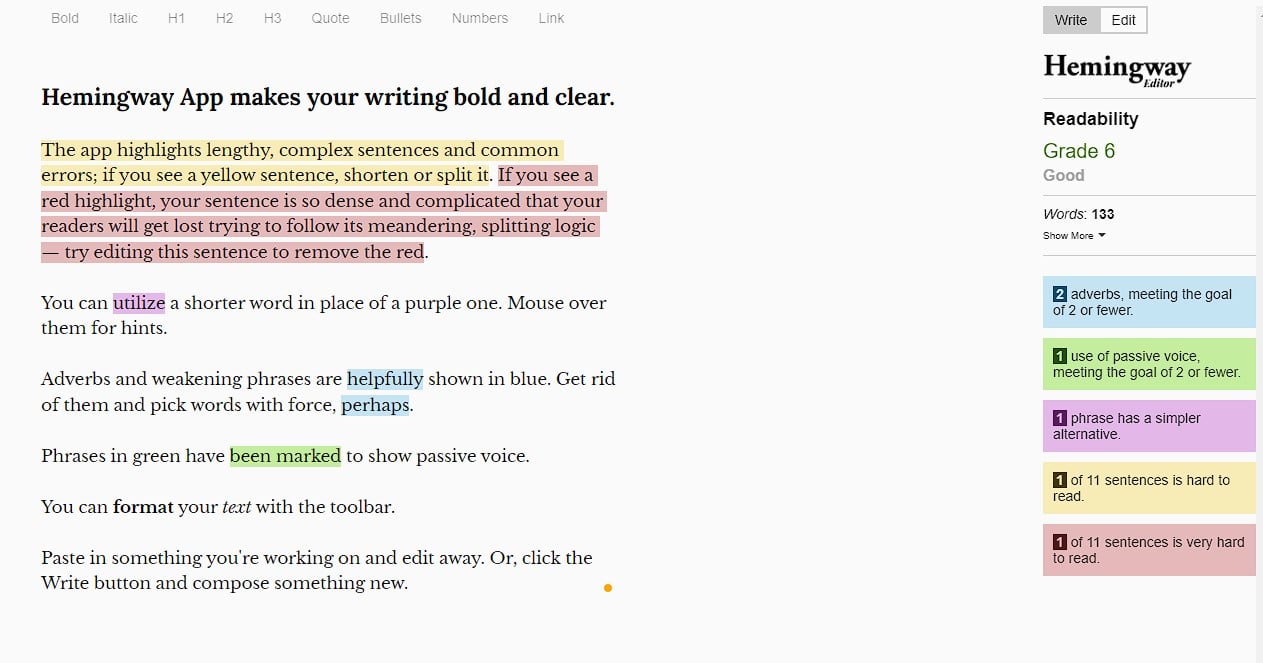 The Hemingway App is specifically designed to help you identify which parts of your content you should improve so that your content is easier to read and understand. 
The tool will label the difficulty level of your content and highlight which parts you need to edit. It will also specify whether your content has any passive voice, complex phrases, and sentences that are difficult to understand. 
You can seamlessly edit your content on their web version, which is free to use or you can install their Windows or Mac version which comes at a price of $19.99.
For starters, you can try using their web version, but if you need more advanced features and real-time suggestions while you write on Google Docs, Microsoft Word, or any other writing software then you can consider acquiring the paid version. 
4. Email Automation AI Tools 
Writing cold emails can be really tough and time-consuming, and if you don't get it right then your efforts will go in vain. That's why it is crucial to make sure that you make the most out of your cold emails. 
How convenient would it be, if you could generate numerous highly personalized outreach emails, and automatically send them in due time?  
Not only would it make your email outreach program more efficient and effective, but it would also increase your scope of retaining, attracting, and converting potential leads.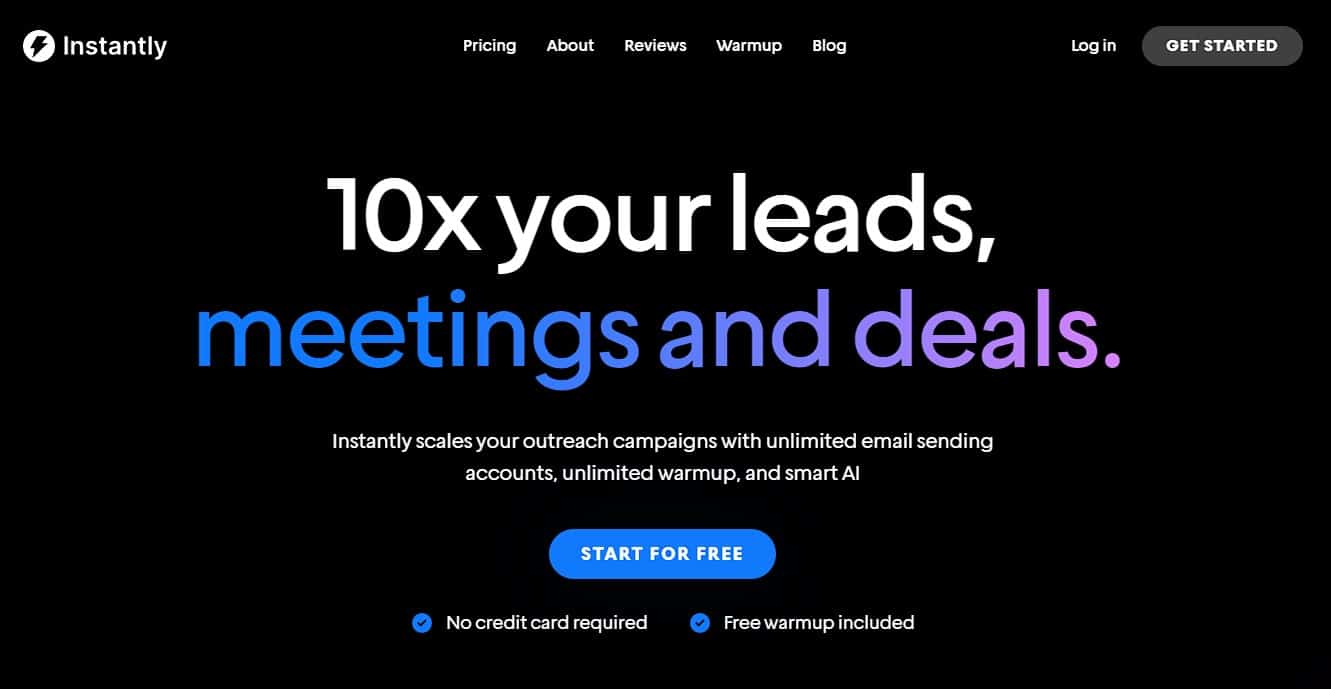 It even has the feature to automate email warmups to entice your prospective customers to respond and carry out specific actions like signing up for your newsletters, booking a consultation, or checking out your business's portfolio. 
It also comes with an intuitive dashboard with built-in analytics with which you can monitor the response and conversation rate of your emails. By using this tool, you can automate sending thousands of emails and rapidly scale up your email outreach program. 
However, in order to use Instantly.ai you need to get their monthly Growth subscription plan for $30, and you can upgrade to their HyperGrowth plan for $77 per month. Before paying you can try out the tool for free, they have a free trial program that lets you get a firsthand experience.
Flowrite is the ultimate AI tool to seamlessly generate super personalized emails and message drafts. Whether you need to send it to your prospects via email or social media Flowrite can craft an enticing post designed to captivate the recipient. 
It has a web tool in which you can generate multiple versions of the draft email or message, and then simply send it by copy-pasting it.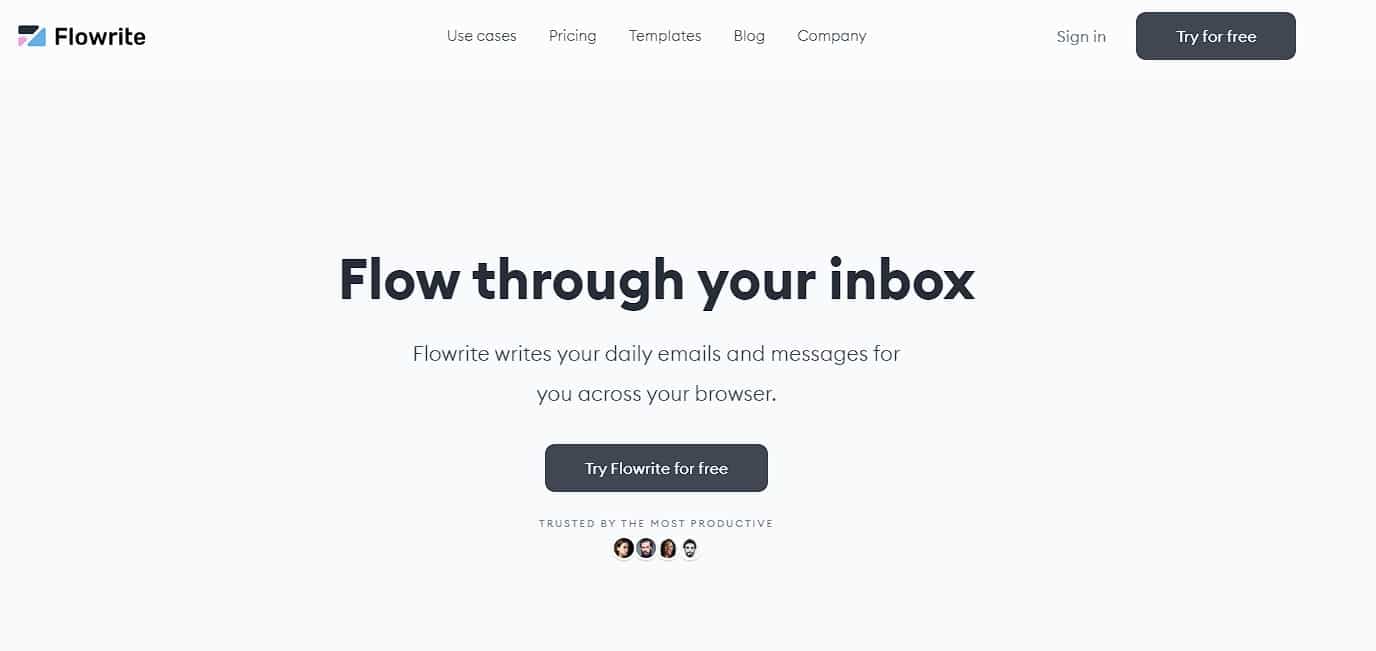 Or you can integrate Flowrite into your email account or social media and it can help you create emails and social media messages within seconds. 
It also has browser extension plugins to help you easily automate the generation of killer drafts that can boost your response rate, conversions, and sales revenue.
This tool isn't free either, but with its free trial program, you can experience its features until you're ready to acquire their monthly subscription for €12, or €144 annually. 
5. Social Media AI Tools
Sprout Social is a full-fledged social media automation tool with built-in integration of OpenAI's advanced language model GPT 3. 
With Sprout Social, you can automate your social media accounts and turn them into active sales and customer service representatives. 
Starting from FAQs to engaging with your customers, Sprout Social's advanced AI automation features can improve your customer acquisition and retention rate by providing instant responses, suggestions, and various on-spot solutions.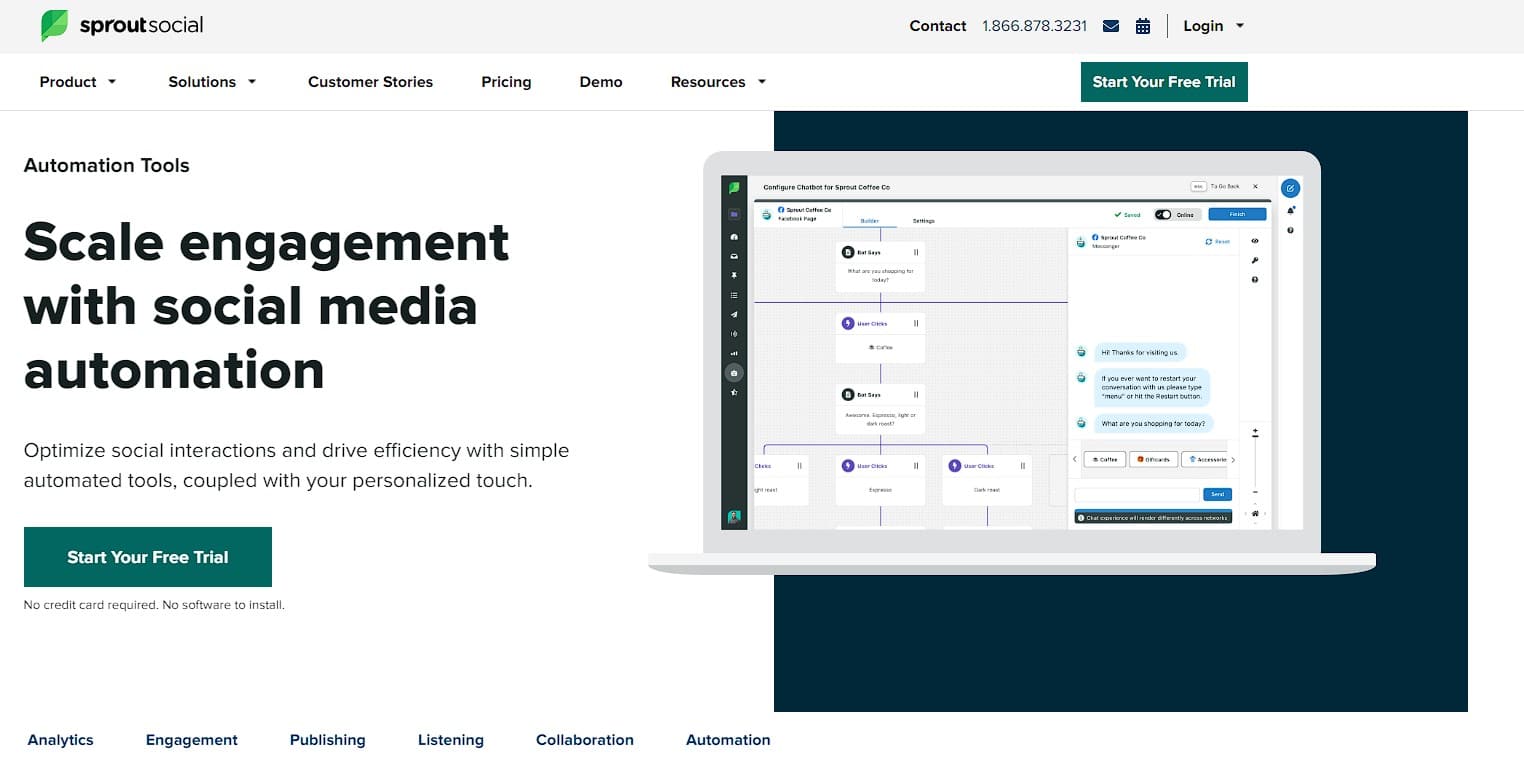 Its latest AI integration allows you to improve your customer experience throughout your social channels by providing them with crucial information from its extensive database. 
With Sprout Social's extensive automation features and AI integrations, you can effortlessly grow your social commerce and extend your business growth to the next level. 
Sprout Social offers a 30-day free trial which you can avail to try out its features, and then you acquire their premium subscription depending on your business's requirements. Although the AI automation features are available on their Advanced plan and higher which starts at $499 per month.
Coming up with creative, captivating, and engaging social media posts isn't easy, especially if you have to do it on a regular basis. Copy.AI is the ultimate solution to create numerous engaging social media posts in a matter of seconds. 
It's easy to use, and all you have to do is provide a few details, fill in some intuitive prompts, and boom, you can automatically generate thousands of social media posts.
Not to mention, you can specifically generate social media posts for Facebook, Twitter, LinkedIn, Instagram, YouTube, Pinterest, TikTok, etc. Plus, you can also toggle down the options and choose the desired tone.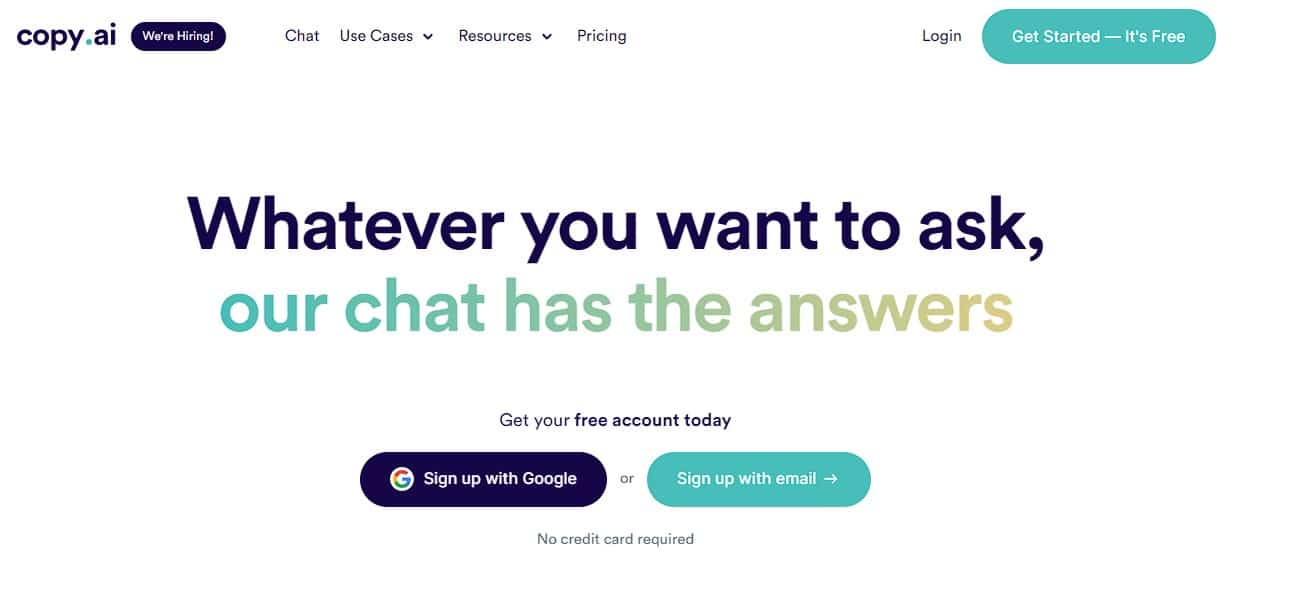 If it's not listed there you can simply type in your desired prompt, and generate appropriate and engaging social media posts that will attract your target audience, generate more qualified leads, and streamline increased sales revenue. 
To get started you can use their free version which will allow you to generate 2000 words per month. Depending on your requirements if you need to increase the word limit you can acquire their premium subscription later. 
It's high time to focus on more important matters and leave AI tools to generate your social media posts. You can always tweak, edit and optimize your content to make it better and more aligned with your brand tone. 
But the fact that you're getting to generate many social media posts from scratch will save your marketing budget and an ample amount of time. 
6. Text-to-Speech AI Tools
According to Google's research, 55% of customers make purchase decisions by watching videos, and more than 50% of customers have said that videos have helped them choose a specific brand and product to purchase. 
It's not just videos that influence the purchase decision of potential customers, 65% of customers make purchase decisions while listening to podcasts.
Whether it's video content or audibles like podcasts it's the content and message that's driving conversion and influencing the purchase decisions here.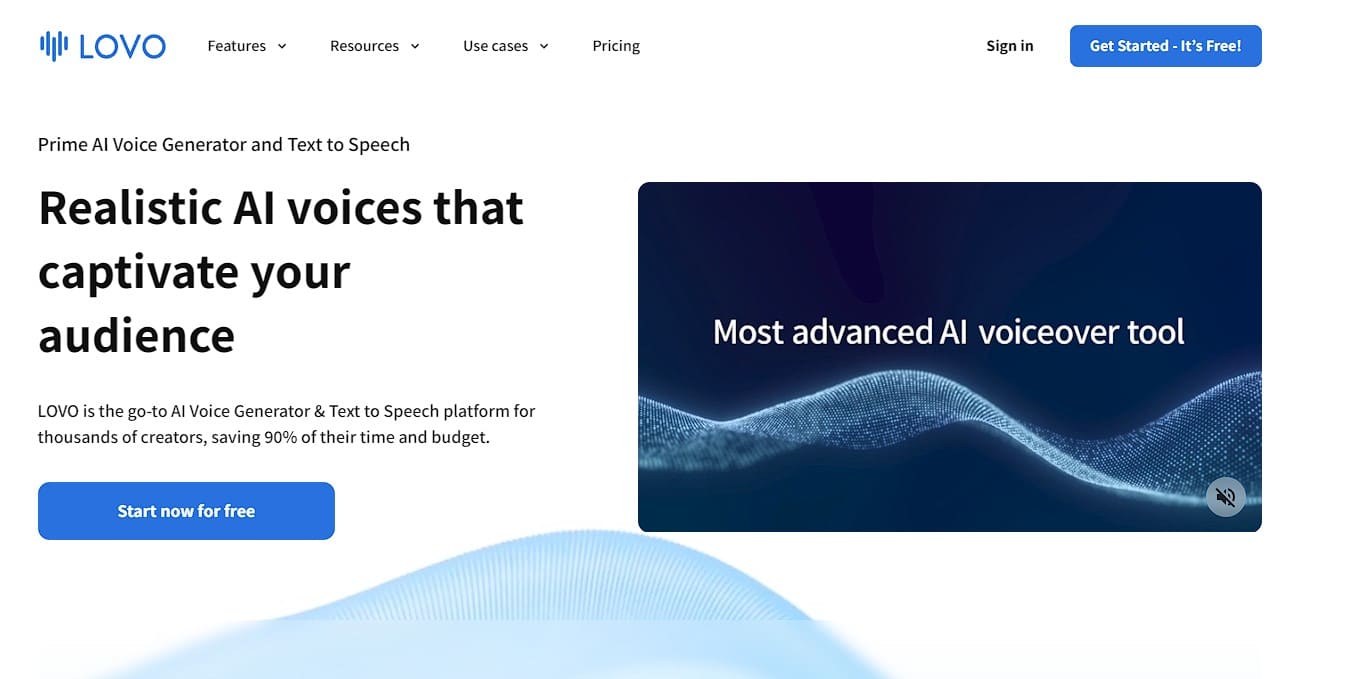 And, one of the most vital aspects is the audible narrative in the videos and podcasts. Whether it's the voice or the tone it has to intrigue your target audience and connect with their thoughts. 
With Lovo AI you can instantly generate engaging, and realistic human voices by seamlessly adding text scripts. The tool comes with an extensive library of voices. 
All you gotta do is, enter the text script, choose the voice from its library, and select over 25+ emotional expressions like admiration, intimate, amazed, happy, grief, serious, disapproval, etc., and the tool will automatically generate vocal content exactly like a voice actor would.
And the tool isn't just limited to English, you can generate text-to-voice content in 100 languages like Spanish, French, Chinese, Japanese, Korean, Hindi, Bengali, and more with the original replication of various accents. 
It also has a built-in editor to seamlessly dub your videos, add sound effects, and add background music to make your content creative, engaging, and customizable just according to your preferences.
So, with Lovo AI, you can seamlessly create videos, podcasts, and even audiobooks much faster and more efficiently. 
Interestingly, it has a freemium version which will allow you to fully experience its main features without spending a dime but if you need more, utilize the advanced features you upgrade to their premium subscription anytime. 
Speechify is the ultimate AI tool to convert text content into voiceovers. It is especially useful for automatically generating podcasts, audiobooks, and clips seamlessly in a few simple clicks. 
The biggest advantage of Speechify is, it's easy to use, and it's super intuitive. Similarly, like Lovo AI, it can generate numerous voiceovers with realistic human expressions, and emotions in multiple accents and languages like English, Spanish, French, Hindi, Japanese, Russian, Italian, Portuguese, Arabic, German, and dozens more.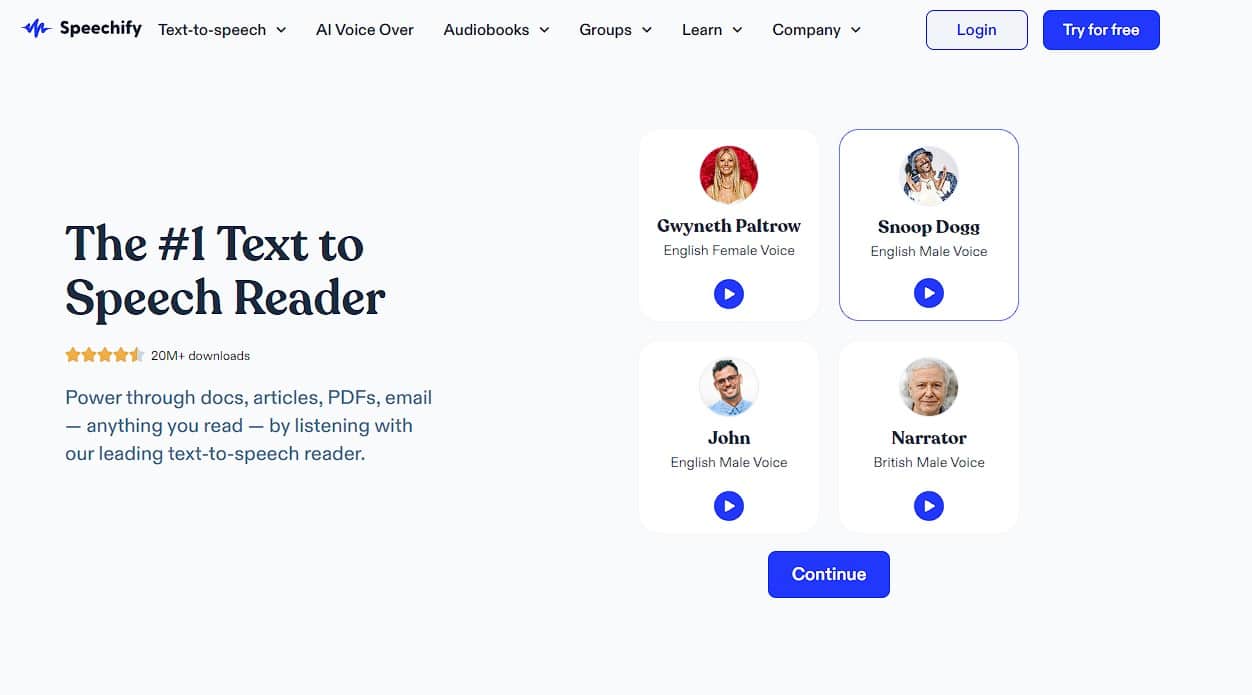 The tool also has an extensive library of voices that you can use to generate multiple types of audio content. 
To get started, you need to install its Chrome extension and you can automatically generate text-to-speech content from PDFs, Google Docs, articles, and any online text content from the web. 
Alternatively, you can even install its desktop, Mac, or mobile app available for both iOS and Android to convert your text content into engaging and captivating audible content. 
Unlike Lovo AI, Speechify isn't free, however, it does come with a 3-day free trial which will allow you to experience all of its features. Once the trial period is over, you can opt for their paid annual subscription for $139. 
Another significant difference is, Speechify can only generate audio content, it does not have a built-in video or audio editor. So that means you need to use a 3rd editing software to produce your video, podcast, or any other audio content. 
But the added advantage here is that it can automatically text content in images, and automatically generate audio content from there. So, you can use snapshots, screenshots, or any image containing text to generate your powerful and engaging voiceovers. 
7. Design Generation AI
One of the most vital aspects of content marketing is creating lucrative infographics to catch the attention of your potential customers. 
With Beautiful.AI you can seamlessly create various infographics and present statistics, data, and other important information to your target audience.
Plus, you can even create compelling CTA images to boost conversions, customer engagement, and sales revenue.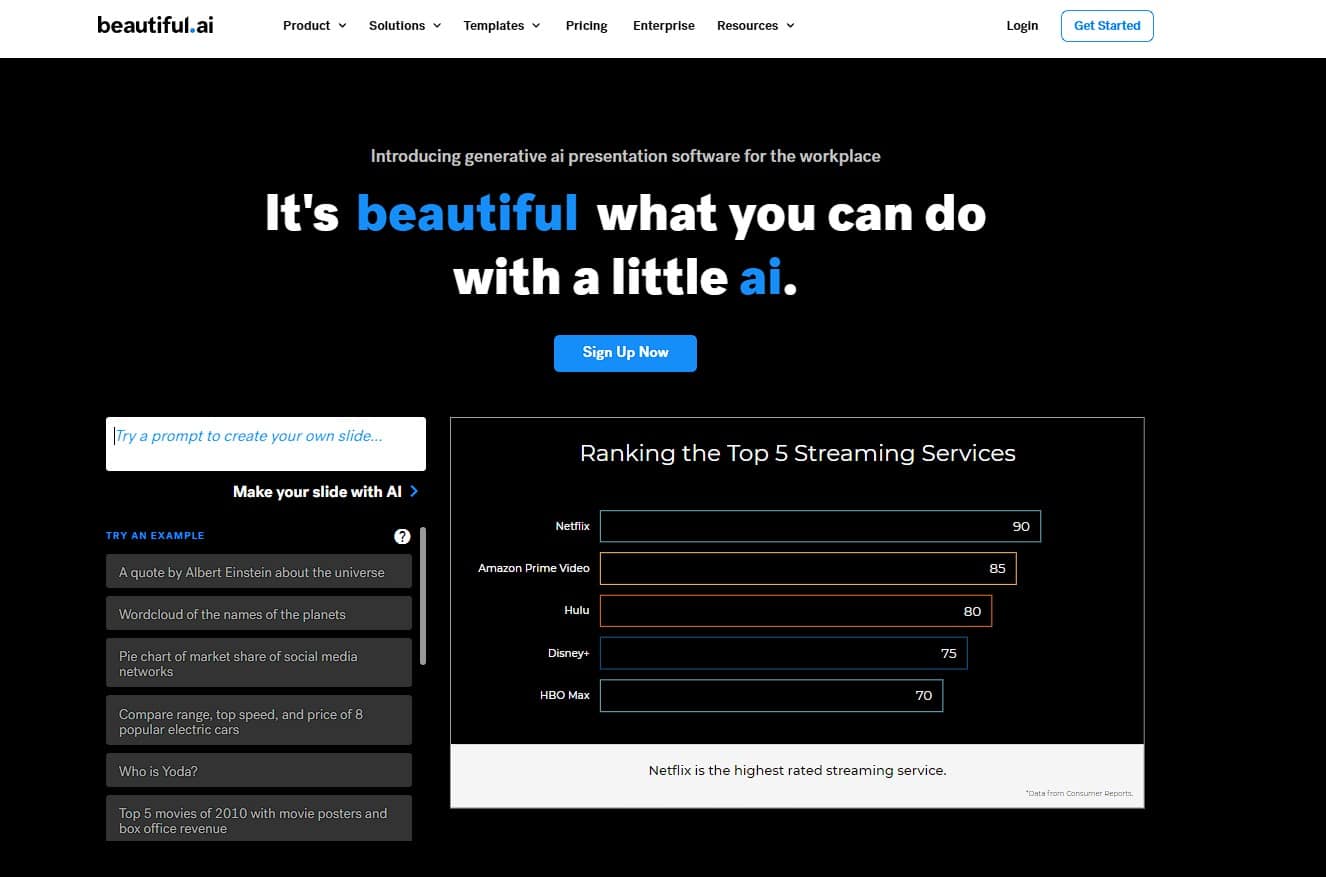 You can also create powerful case studies, brochures, pitch decks, business reports, and presentations automatically within a couple of seconds simply by typing in prompts or navigating through Beautiful.AI's intuitive user interface. 
Even if you're an expert in creating compelling infographics and visual presentations, it's always better if you can generate them much faster with AI. 
If any changes are needed, you can manually tweak or generate alternative versions by inputting more specific prompts. Overall, using Beautiful.AI will make it easier, faster, and more efficient to carry out important marketing strategies. 
To get started with this tool you can use their 14 days free trial, and later purchase their premium plan which starts at $12 per month. 
Design.AI is an all-in-one content creation tool for creating logos, banners, videos, and mock-up designs within 2 minutes.
The tool is super intuitive and absolutely beginner friendly. Especially for people who don't have much experience using advanced graphic design, image, and video editing tools. 
Once you go through each of the tools of Design.AI it will automatically generate exceptional images and videos according to your choice.

You will simply have to fill in the design category by typing in key inputs according to your preferences, then choose the particular digital channel that it's intended for, and finally pick the combination of colors. 
Within seconds the AI tool will automatically generate 100s of designs that you can use. If you want to edit them, you can instantly do the next step by using AI to change fonts, colors, images, and elements automatically. You can also insert charts, mockups, text boxes, and more. 
Creating videos is even more amazing using Designs.AI, you can just insert the text script, industry, and voice style. 
It will automatically generate video content within seconds, you can use its built-in video editor to edit your video. Plus, you can add your company's logo, text, transition effects, audio, and sound effects. 
Design.AI also has the option to generate content for specific digital channels, like it will render the content by maintaining precise formats for your website or social media content like Facebook, Instagram, YouTube, and more. 
Lastly, the tool isn't just limited to creating designs, it can also automatically generate compelling copies to increase sales revenue. 
If you want to try this amazing tool you can start off by opting for their 30-day free trial, or check out their subscription plans starting at $29 per month. 
8. Lead Generation AI Tools
LinkedIn is the most popular social media and networking platform to find and engage with prospects, qualified leads, and potential clients. 
Especially in the aspects of B2B customer acquisition, effective networking on LinkedIn can lead to prominent results and tremendous growth opportunities for your business.
With DuxSoup you can seamlessly automate your lead generation efforts, as this tool is designed to fully automate comprehensive lead generation on LinkedIn.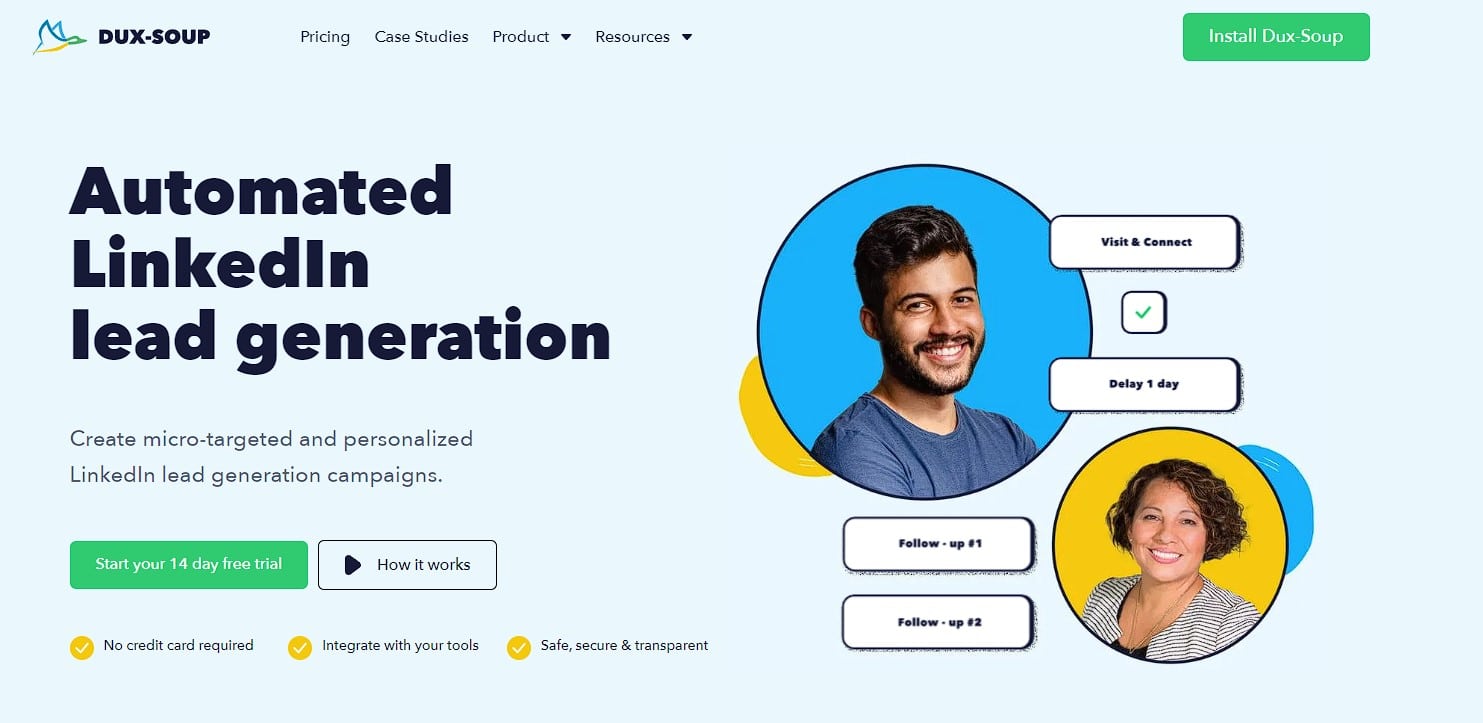 The tool will automatically scan and find potential leads according to your inputs, and send multiple connection requests to prospects, along with personalized messages to nurture and improve your client acquisition process.
With Duxsoup you no longer have to spend countless hours surfing on LinkedIn to find, connect and engage with potential prospects, the tool will effectively get all that done for you. All you have to do is, monitor and make decisive clicks to carry out the entire automated process. 
DuxSoup offers a 14-day free trial program to let you experience all the features. After the trial period ends you can acquire their premium subscription plan starting at $11.25 per month. 
Reply.io is a robust AI tool to seamlessly automate lead generation and sales prospecting. Based on your inputs, it will automatically acquire a list of qualified prospects with their contact information such as mobile numbers and email addresses, along with the company's official website, and office address.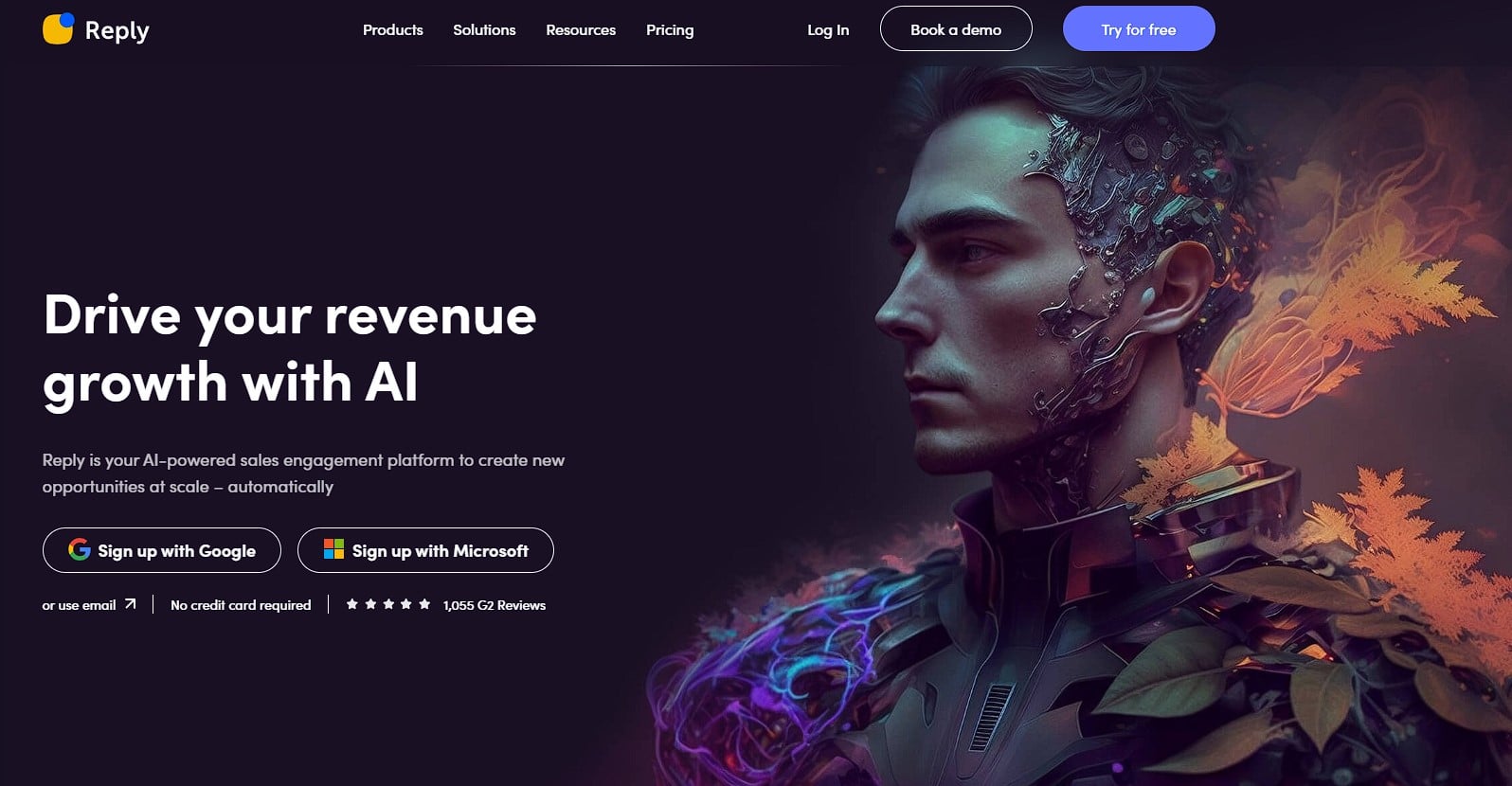 The tool can also send personalized messages and emails to your sales prospects. It is effectively designed to communicate with prospects and influence them to respond to your sales proposals. 
Based on their response, it can also automatically generate a personalized message and carry out smooth client communications which can significantly contribute to improving your sales conversion processes. 
By using Reply.io you can easily acquire numerous highly qualified prospects within a few seconds, and engage with them effectively to secure increased sales and boost your revenue. 
Reply.io offers a 14-day free trial program for users to experience the power of AI lead generation and sales prospecting. Its paid subscription starts at $60 per month.
9. SEO AI Tools
Without the use of automation, it is typically impossible to conduct effective SEO as there are so many vital aspects of your website that you need to maintain.
Whether it's associated with your website's content, effective use of keywords, user interface, functionality, and various technical aspects like website loading speed, user experience, mobile friendliness, proper indexing, management, and maintenance.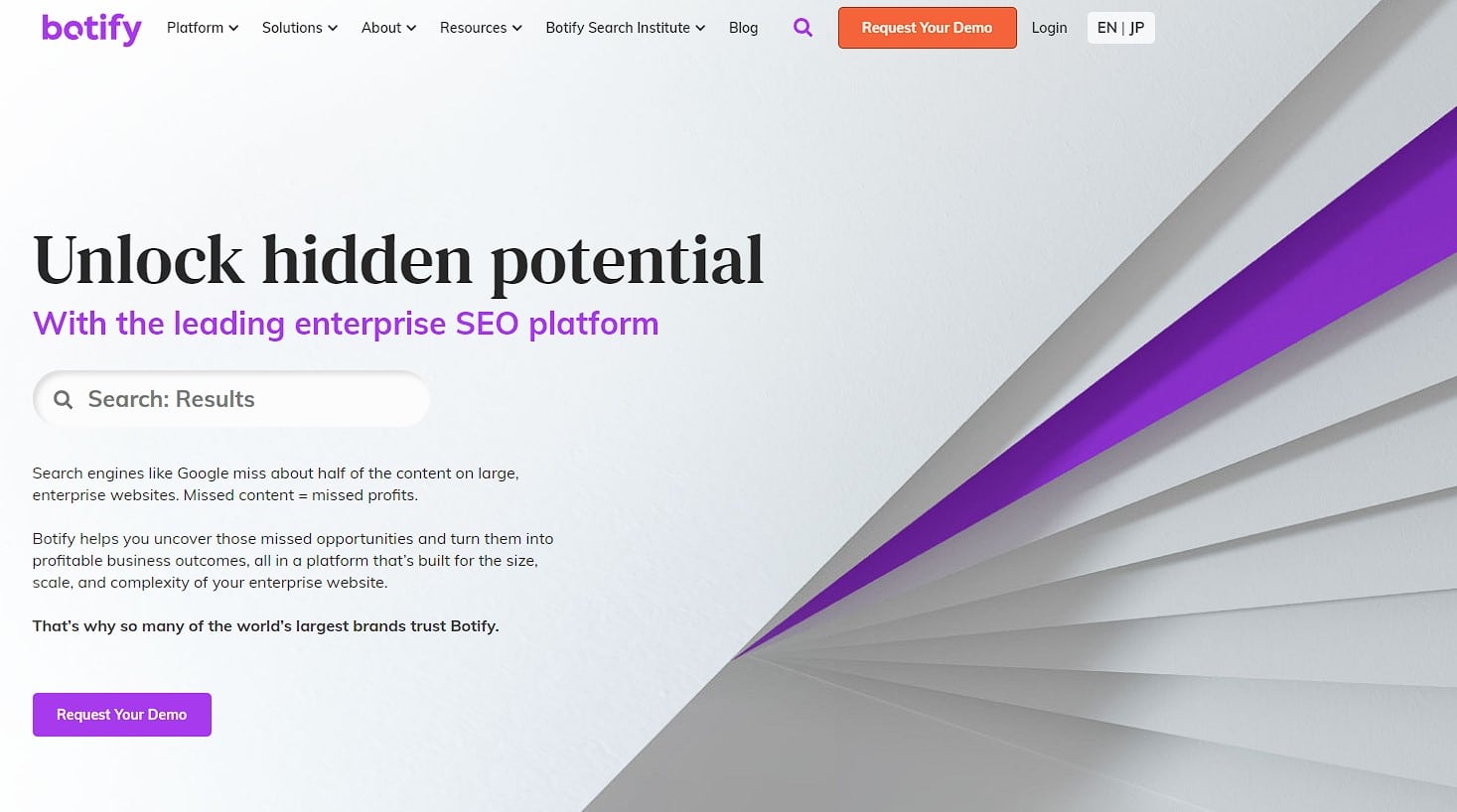 Unless you address these issues and apply significant improvements to your website, there is a high chance that it won't rank on the top search results. 
To effectively maintain your website, and improve your website's organic search visibility it is crucial to conduct regular SEO audits and run necessary optimizations to improve your website's search rangeability. 
Botify is designed to automatically detect SEO issues, suggest solutions, and run all the necessary enhancements to elevate your website's position among the top search results. 
With Botify it will become much easier for you to carry out effective SEO strategies and maintain a sustainable competitive search ranking. They provide custom pricing based on your needs, so to get started check out their pricing options and get your required price quote. 
SEO is more about getting quality insights, especially because if you miss out on certain website errors, content issues, improper use of keywords, and other technical issues then it can indefinitely hinder your website's organic search visibility. 
No matter what you do certain crucial SEO aspects need to be properly managed and maintained. 

Brightedge's AI-powered SEO tool will provide you with all sorts of insights required to optimize your website's search rankings. 
And, to stay competitive and secure your position among the top search rankings it will provide you key insights about your existing and new competitors. 
It will provide you with all sorts of actionable insights to fix particular issues on each web page and help you figure out potential opportunities to significantly improve your search visibility. 
By effectively using this BrightEdge SEO AI tool, you can attract more qualified leads and improve your search traffic significantly. Ultimately, it will help you achieve and maintain a sustainable search engine ranking, along with boosting conversions and upscaling business revenue. 
10. Predictive Analytics AI
Google Analytics is the most comprehensive predictive and reporting analytics AI tool that provides holistic insights into all your digital marketing channels. 
With this tool, you can seamlessly automate real-time tracking, monitoring, and complete trend analysis of all your digital touchpoints which includes all your social media channels and your website.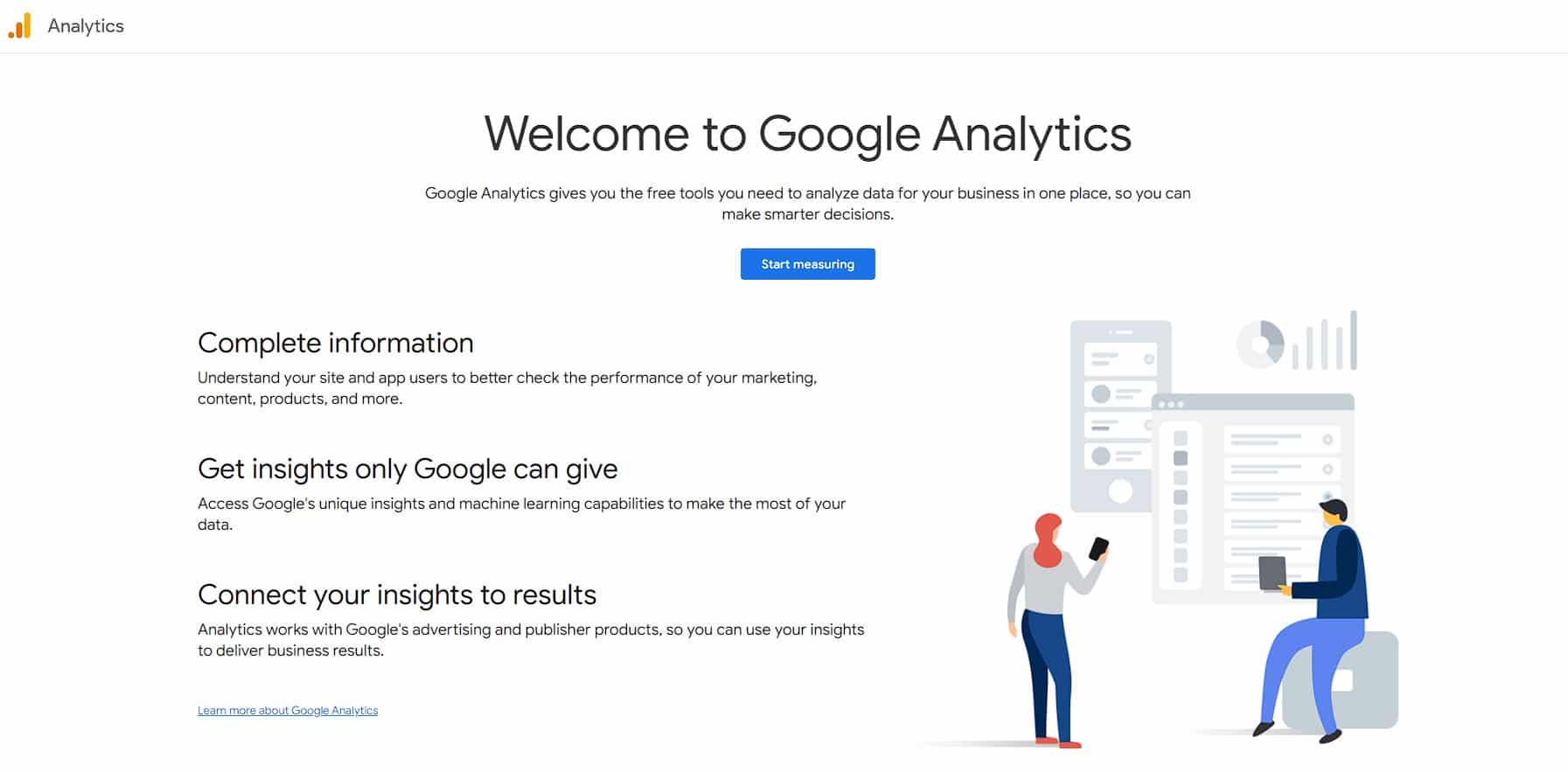 It also tells you the source of your website and social media traffic with informational and graphical highlights of every digital footprint.
Once you set up Google Analytics to track your website and social media, the rest of the tracking process is fully automated. It will effectively record your vital data figures like impressions, number of clicks, conversions, revenue, and more. 
The most interesting part here is that by using Google Analytics you can actively monitor your entire customer journey. You can use these data figures to make effective decisions and create groundbreaking marketing strategies to improve conversions and grow your business. 
And, the best part is, most of its features are completely free to use. But for more comprehensive data sampling and an advanced attribution model, you may want to upgrade to Google Analytics 360.
SalesForce Einstein is a robust AI predictive analytics tool that can comprehend customer behavior and identify potential leads and forecast their likelihood of conversion.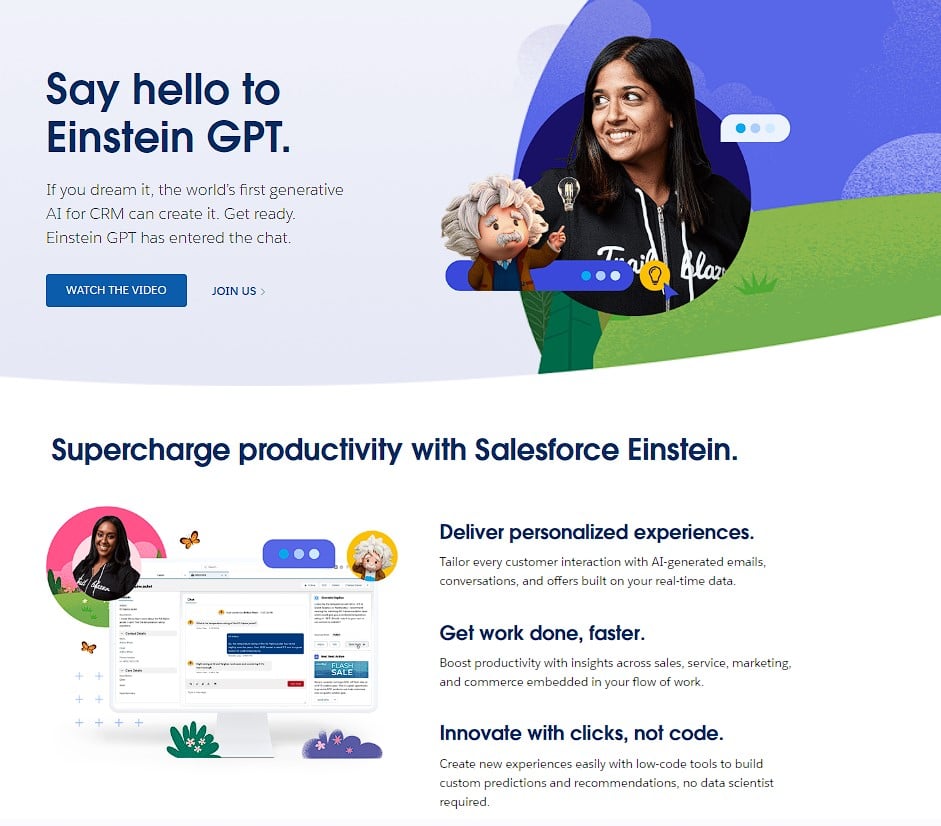 As it's integrated with the latest GPT models, it also has a profound natural language processing capability to better understand customer behavior and generate valuable insights, and personalized recommendations to captivate increased sales. 
SalesForce Einstein is one of the most powerful AI tools at your disposal to turn your target audience into paying customers. It can process qualified leads, and help you make data-driven decisions to tremendously grow your business and its revenue. 
Initially, you can try SalesForce Einstien by opting for their 30-day free trial, but after that, you'll have to acquire their premium subscription to continue using it. 
Pros and Cons of AI Marketing Tools
Although AI Marketing tools can make work processes much easier and more efficient, the benefits come at a price of certain drawbacks. 
Generative and responsive AI is definitely smarter, and more capable of handling creative tasks like content creation or engaging with customers, yet they still have limitations. 
So, the smart thing is to understand the pros and cons of AI Marketing Tools to maximize their benefits without jeopardizing the risk of making critical mistakes that can hinder your marketing efforts and severely cost your business. 
By being well aware of the pros and cons, you should be able to effectively use AI Marketing Tools and enhance your business growth without a problem.
Pros of Using AI Marketing Tools: 
Increased Efficiency
AI marketing tools can automate many repetitive tasks, saving time and increasing efficiency in areas like data analysis and lead generation.

Personalization


AI tools can use customer data to create highly personalized experiences, which can increase customer satisfaction and retention.

Improved Targeting
AI tools can analyze vast amounts of data to identify the most relevant audiences for marketing campaigns.
Cost-Effective
By automating processes, AI marketing tools can reduce the need for manual labor, which can result in cost savings.
Scalability
AI tools can easily scale up to handle large amounts of data and workloads.
Cons of Using AI Marketing Tools:
Technical Expertise
Many AI marketing tools require some technical expertise to set up and use, which can be a barrier for smaller businesses or those without dedicated IT staff.
Data Quality
AI tools rely on high-quality data to produce accurate results, so if the data is incomplete or inaccurate, the tool's output may be unreliable.
Lack of Creativity
While AI tools can automate many tasks, they may not be able to replicate the creative aspects of marketing campaigns in which humans excel.
Privacy Concerns
Collecting and using customer data can raise privacy concerns and may require businesses to comply with regulations like General Data Protection Regulation or Consumer Acts and other Government regulations.
Potential for Errors
AI tools are only as accurate as the data they are fed, and errors can occur if the tool is not configured properly or the data is incorrect.
Disclaimer: It's important to note that these pros and cons may not apply to all AI marketing tools and that businesses should carefully evaluate each tool's features and potential benefits and drawbacks before making a decision to use them.
Final Remarks 
The 20 AI tools mentioned in this article are very useful, and efficient to save your business a large chunk of investment. However, some of these tools do require a significant level of digital marketing expertise, and profound technical skills. 
So, try to understand the proper use of these tools, and even if you find them convenient make sure to learn as much as you can to leverage their maximum benefits. 
Although these are some of the most advanced tools specifically designed to automate various marketing processes, you should be aware of the fact that they need to be properly utilized. 
In case they are somehow misused, they can drastically hinder your marketing efforts. So, if you aren't sure of what you're doing, or if you are not a digital marketer yourself it is best to consult or hire experts to grow your business to new heights with the power of modern AI.