Are you clueless about how to navigate owing an e-commerce site? Are you looking for ways to improve your e-commerce marketing? Or are you trying to transition from a physical store to owning an online store? 
As an e-commerce business, you aim to create a unified strategy that puts your business at the forefront of your consumers and becomes ingrained into their subconsciousness. This allows them to think of your business as a go-to brand for their needs in a specific niche. 
This guide contains 5 e-commerce marketing strategies to help you achieve this. 
WHAT IS E-COMMERCE?
E-commerce refers to online shopping. It is a business that sells products on the internet through a website. Investopedia noted that electronic commerce or e-commerce refers to a business model that allows companies and individuals to buy and sell goods and services over the Internet.
This is fast becoming the order of the day due to the pandemic that hit the world in 2020. Businesses and brands found an alternative to physical stores and have tilted fully to having online stores. 
Customers have also gotten accustomed to buying products online, which is much more comfortable and cost-effective. They can sit in the comfort of their homes, research a product, buy and get it delivered to them, all while on their smartphones, laptops, or computers. 
If e-commerce is online shopping, what then is e-commerce marketing?
E-COMMERCE MARKETING
E-commerce marketing is the process of combining different types of marketing to drive traffic to an online store. The process of expanding a store's online presence and gaining publicity about its products and brand is referred to as e-commerce. This type of marketing aims to spread the word about your online store to make sales. E-commerce helps with acquiring new customers and retaining existing ones.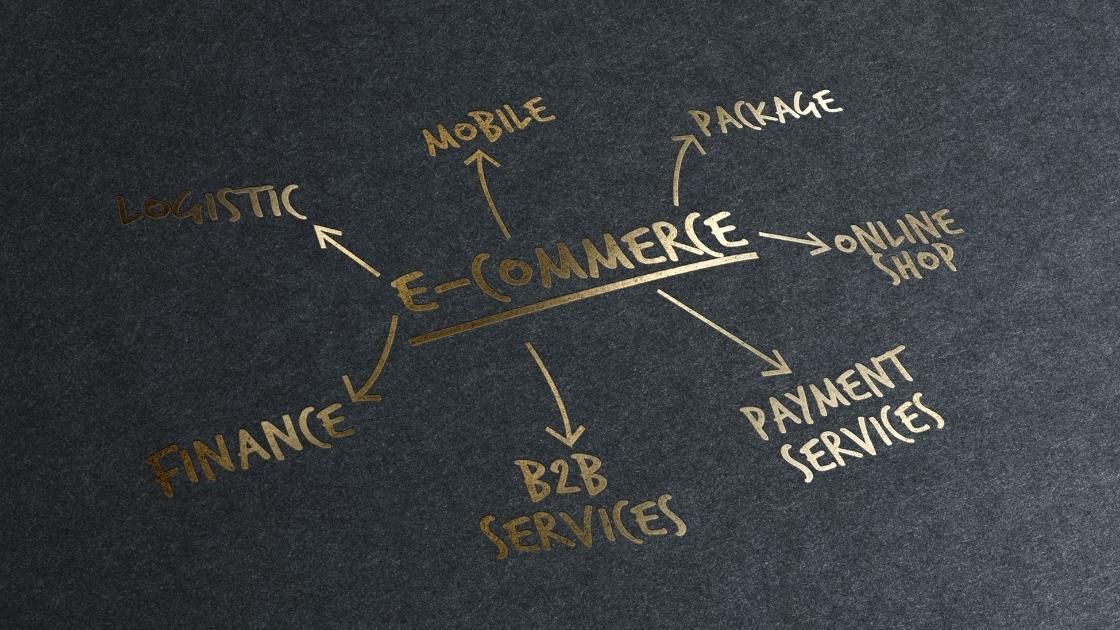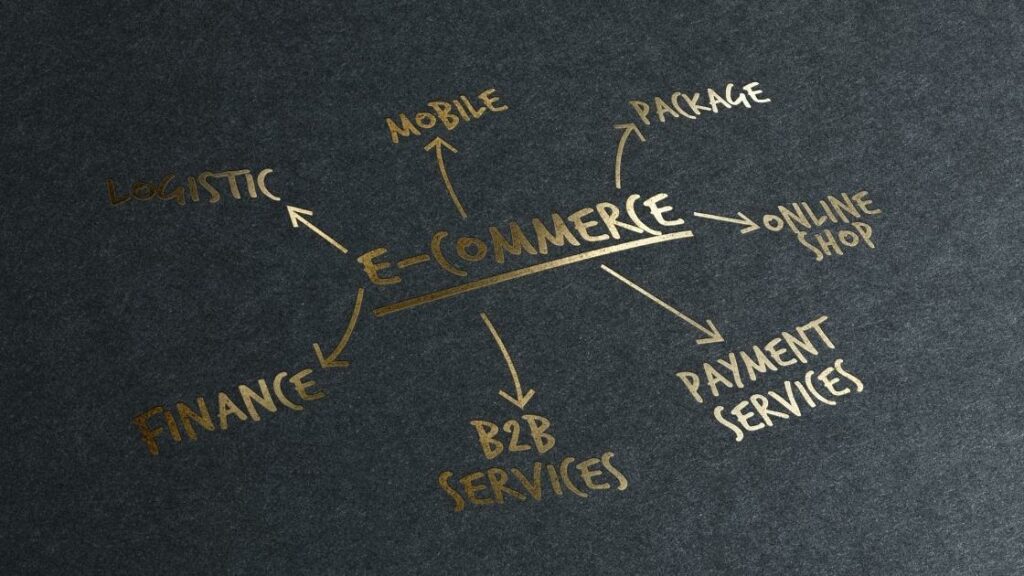 There are four major marketing segments in e-commerce:
Business to Business (B2B): It

involves the direct sale of goods and services between businesses.

Business to Consumers (B2C): It involves the sale of goods and services from business to consumers.

Consumer to Consumer (C2C):

This enables individuals to transact with one another, typically via a third-party website.

Consumer to Business (C2B):

It lets individuals sell to businesses.
Here are several benefits of e-commerce marketing:
Promotes your e-commerce site by directing traffic there

Provides exposure 

Provides easy access for people searching for products you sell to find your website

Increases the number of new customers for your website

Creating a program that engages people who have previously visited your website to get them back to your site

Improves customer satisfaction and loyalty by enhancing the post-purchase experience

Offers customers well-timed, relevant offers and information so they can continue shopping with you

Increases the frequency of and size of orders
HOW TO CREATE AN EFFECTIVE E-COMMERCE MARKETING STRATEGY
Find Your Niche

The first step to your e-commerce strategy is to niche down. Carry out research focusing on the type of online store you want to have, look into the competitors in the niche, the questions consumers are asking, and that your business intends to solve, and determine how to make a difference there.
Why should you find a niche? To become an expert in that field. You cannot expect to be like the big eCommerce sites or compete with them. What you can do, is carve an area of specialization and dominate that industry.
Develop a Killer Unique Selling Proposition

When crafting out your business's USP, ask yourself, 'Why should people buy from you?'
You answer this question by putting your consumer's pain points, needs, and wants at the forefront of your business.
Determine and communicate your brand's unique value proposition to potential customers. The value proposition addresses a critical question that every e-commerce customer has: 'What makes you different from your competitors?'
It explains how you help customers make their lives better by giving them value. It can talk about how your product is good for the environment, cost-effective, and how your delivery process is efficient.
Create a Fantastic User Experience

User experience (UX) design creates products that provide meaningful and relevant experiences to users. When it relates to e-commerce, it is the experience a consumer has with your e-commerce website, from product search to purchasing and delivery. Here are some factors to consider when designing your user experience:
Website design
You should focus on creating a user-friendly and responsive website. This will majorly impact your consumer's experience. According to Designers, 88% of users are less likely to return to a site after a bad experience. In comparison, mobile users are five times more likely to abandon a site that isn't optimized for mobile.
These statistics should show you how important a responsive website is, both to your consumers and your business, as slow-loading websites cost retailers $2billion in lost sales each year. 
An unresponsive website can lead to a decrease in traffic, sales, and organic visits and ranking. Building or redesigning your website can be a struggle; therefore, outsourcing by getting professional help. 
Product Page
Once a consumer has gotten through a responsive website, the next thing they look out for is the product page design. This would cover intuitive navigation, usability, accessibility, and desirability. 
The efficiency of your website's navigation and the user-friendly product page is the number of purchases your consumers can make without encountering any hassles, from inception to completion. 
Your product page design should be concise and straightforward. Don't make your pages overloaded with information that gets overwhelming for your consumer. 
Product Package
How do your consumers get your products after purchase? Is the packaging well thought out via the lenses of your buyer persona research? Is the design consistent with your visual branding? Does it speak to your brand's unique selling proposition? 
These are things to consider when designing your product packaging. It has to be enticing to your consumer to create a seamless transition from buying to receiving the products. Do ask yourself: Can a consumer identify your brand just by your packaging?
Product Delivery
Once you have gotten your product packaging right, your next step is to determine your delivery. How swift is your delivery? Are your packaging durable to withstand the delivery process of being tossed through logistics? 
Do you offer free deliveries on first orders? How would your consumer feel when they get their package vs. how do you want your consumer to feel when they receive their package?
Answering these questions will clarify how to proceed with your product delivery design and strategy. 
Pick your Traffic Source
Now, decide on the traffic source you'll be using to promote your product and business in general. How do you intend to drive traffic to your e-commerce site? Through organic or paid traffic? Or a combination of both? 
There are various ways to generate traffic to your e-commerce site, but Facebook Ads and Google Adwords are some of the best and most common. It is effortless and smooth to promote your site using Facebook as all the things necessary are inbuilt in the Facebook App. 
Upsell and Downsell

Upselling is a sales technique that involves selling a customer an upgraded or premium version of what they have purchased to get them to spend more money. The customer should compare the features and price of the two options to decide which is best for them.
An example of Upselling is: Customers can use a tool or resource for free but must pay a fee to unlock premium features.
Alternatively, cross-selling involves recommending closely related products or services to a customer. An example of cross-selling is: Frequently bought together prompts on e-commerce sites.
You can implement both methods through push notifications or email.
TYPES OF E-COMMERCE MARKETING STRATEGY
SEO Strategy
Ensuring that an e-commerce website is optimized for search engines is one of the most significant and time-consuming manual techniques of optimizing an e-commerce website. 
For a website to achieve optimal search engine optimization (SEO), it should be updated regularly with valuable information, promote a positive user experience (UX), and be error-free as possible.
Whenever you incorporate keywords into your content naturally, search engines will also recognize that your site is a good fit when searching for a particular topic. Optimizing your website for search engines is one of the cheapest and most effective ways to market your e-commerce business.
Social Media Marketing
Social media marketing for e-commerce is a highly effective tool. It enables you to communicate with your target audience. 
You can increase engagement and interaction, increase traffic to your website, and grow your customer base through social media.
Your organization will also expand its capabilities and diversify its efforts using different social media channels. This will allow you to serve your clients better and expand your business in the long run.
Email Marketing
Email marketing is one of the most efficient communication methods with your consumer base. 
To ensure that your emails are as effective as possible, include helpful material. Personalize them as much as possible, offer important promotions, and take advantage of the opportunity to socialize.
Inform your customers and partners about your company's activities, upcoming events, and new products and features. By being personal, you ensure that they are interested in your brand and are inclined to open and read your emails.
Regardless of the countless benefits of email marketing, it is crucial to know whether the recipient has opened the email.
Discover robust online tools and learn effective methods of tracking the delivery and read status of your emails in this comprehensive guide.
Content Marketing
The main page, category pages, product pages, and so on are all examples of website content. On the other side, content marketing focuses on creating and promoting material that mainly targets customers.
Ecommerce content marketing may generate significantly more awareness and interest, engagement, and long-term conversions than any other marketing strategy. By developing and marketing original content, you can ensure that your audience is constantly receiving new information that is relevant to them.
Optimize your Website for Mobile
Your website must be mobile-friendly and adaptable to the device used to access it. E-commerce sites must meet the demands of mobile customers to maintain a positive user experience (UX) for everyone.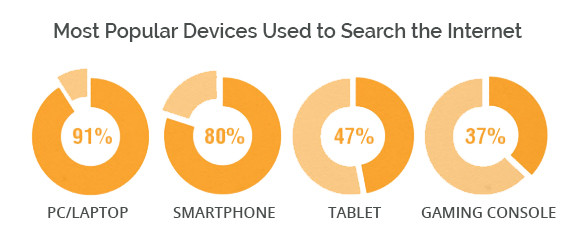 Therefore, ensure that you deliver on their expectations and invest in enhancing your website's responsiveness. You can do this by enhancing your UX techniques.
Conclusion
Other marketing strategies can significantly boost your e-commerce website and help you drive traffic, but the ones mentioned above are the most efficient to implement. 
The world of e-commerce has altered dramatically during the last several years. Online shopping has exploded in popularity as a result of a global epidemic. You have to stay updated with the industry trends and be proactive in implementing them. 
The key question here is: Are your e-commerce marketing methods up to date? Are you stuck trying to get your strategies updated? Get a Free Digital Marketing Consultation with our experts.