A complete Digital Marketing Strategy involves setting goals, targeting the right audience, social media marketing, email marketing, customer retention, etc.
Sometimes even the most experienced make mistakes. Digital Marketing mistakes like this can cost you time, money, and, most importantly, business opportunities.
We will share the 7 common mistakes you might make in this article.
7 Common Digital Marketing Mistakes and Their Solutions
1. Setting Unrealistic Goals
If your business has unclear goals, no matter how much effort you give or the money you invest, your efforts will go in vain. Even if you optimize your strategies or find new ways to implement them, it will lead to disappointing results.
Moreover, another major mistake many businesses make is they don't track their goals. If you don't track your goals, how will you understand whether your goals are realistic or not? How will you know which campaign is going to be successful? And most importantly, how will you understand which areas need improvement?
Solution
For starters, all you need to do is make sure to set SMART Goals for your campaigns. Maintaining this framework will clear any misconception of setting your goals for your campaigns. The SMART Goals Framework includes:
Specific: Your aim needs to be precise and clear about what you want to achieve, whether for leads or sales conversions.
Measurable: Make sure that your goals are trackable. In this way, you will identify what you want to accomplish and figure out relevant data and metrics.
Achievable: You need to make sure that your goals are feasible and can be accomplished with your resources within a significant time frame.
Relevant: You need to make sure that your goals are realistic and it goes within your budget. You need to understand the capabilities of your existing resources and the extent to which your team can contribute.
Timebound: Goals should have deadlines. This will keep your team on track as they will strategize to complete the task in due time. However, you also need to ensure that the deadlines are realistic.
Although the SMART Goals framework will help you set a framework for success, you should ensure that it doesn't lead to a Tunnel Vision. A single-minded focus on SMART Goal can cost you from prioritizing many missing opportunities, and it can even lead to other common mistakes. So, make sure you carefully prioritize setting up a SMART Goals framework.
To avoid this, you should determine your Key Performance Indicators (KPI). Once you have determined your KPI, you can use Google Analytics to monitor the performance of your campaigns. Based on the results, you can determine whether your goals will be successful. If they are likely to be or already have been, that's great! But if not, you should re-evaluate your goal and have them redefined.
2. Targeting the Wrong Audience
It is a common marketing misconception that targeting everyone will get you more leads. You may think that reaching out to a broad audience raises the scope of your target audience to see your ad copies.
According to Google's Research, you need to focus on the consumer intent rather than demographics alone.
Source: Think with Google
If you are marketing video games based on gender, targeting just men aged 18 to 34, you are missing out on 69% of potential customers interested in the game and its subsequent versions.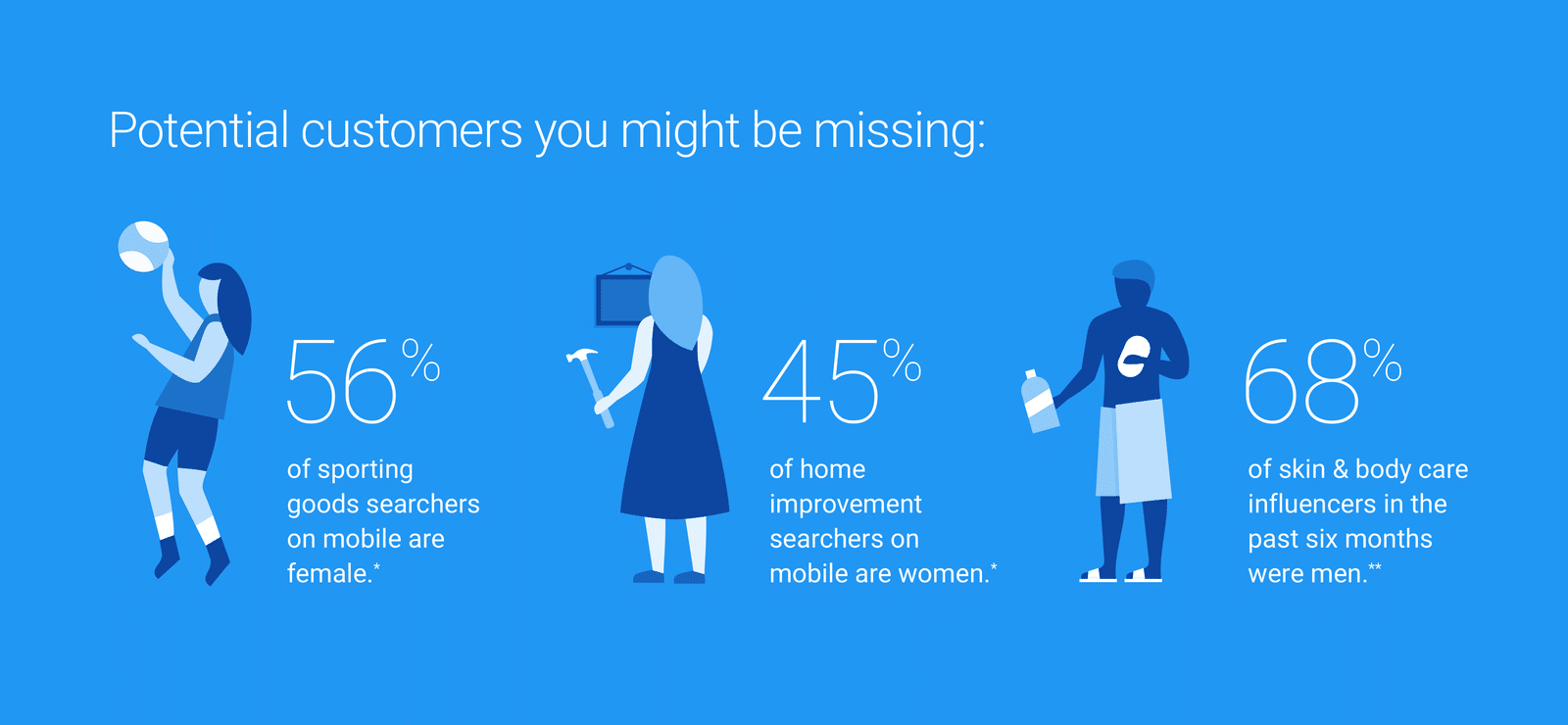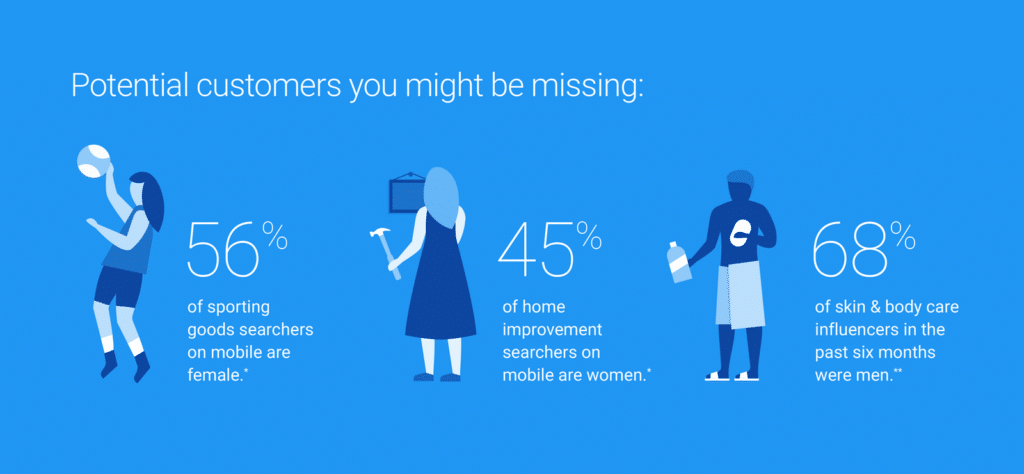 Source: Think with Google

Source: Think with Google
If you are marketing baby products and your target audience is parents, in that case, you are missing 40% of your potential customers, who may be grandparents, coworkers, relatives, friends, etc.
Solution
It is important to identify your target audience. It means the right audience more precisely. There is no better alternative than thorough market research. You need to find and pinpoint the people interested in your product or service.
You need to create a buyer persona. You can simply start by listing out your existing and former customers. Analyze their personality traits, buying habits, trigger points, pain points, age, location, career, and social life. Once you have constructed a buyer persona for each customer, develop digital marketing strategies to convince your exclusive and more specific target audience to buy your product or service.
3. Neglecting Social Media
The majority of the world's online population is concentrated across popular social media sites. Social media is the hub of Digital Marketing. Not having an active social media presence would be a colossal blunder.
You can see how important Social Media Marketing Strategies are based on the research conducted by Backlinko.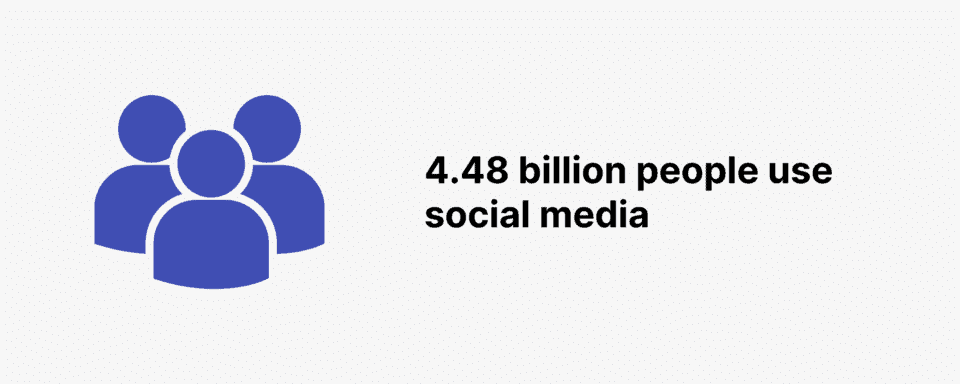 Source: Backlinko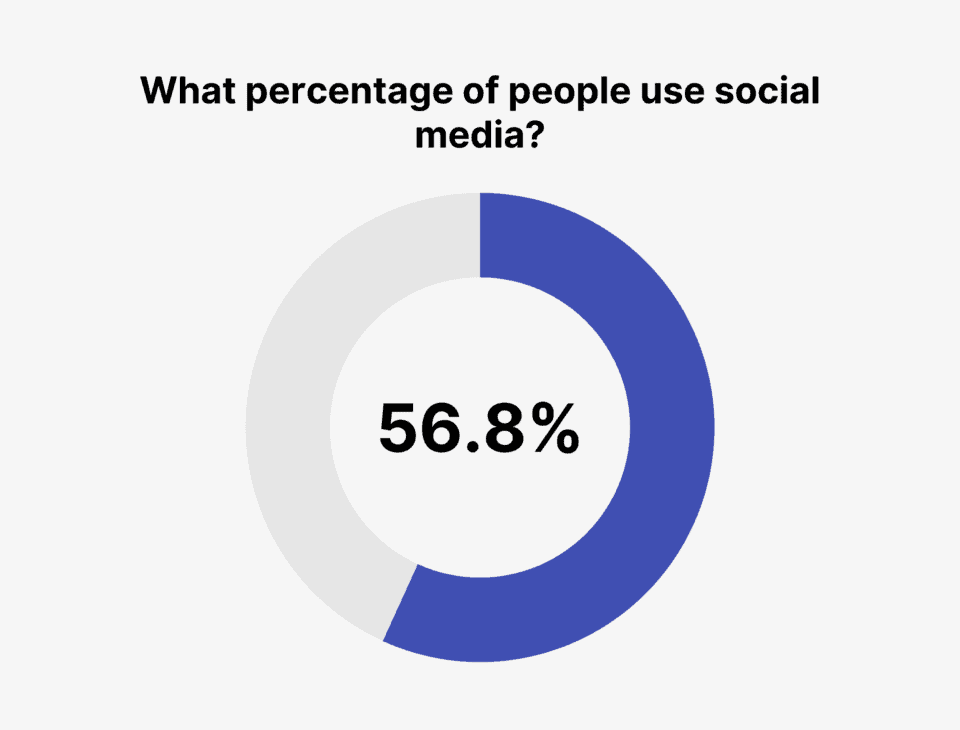 Source: Backlinko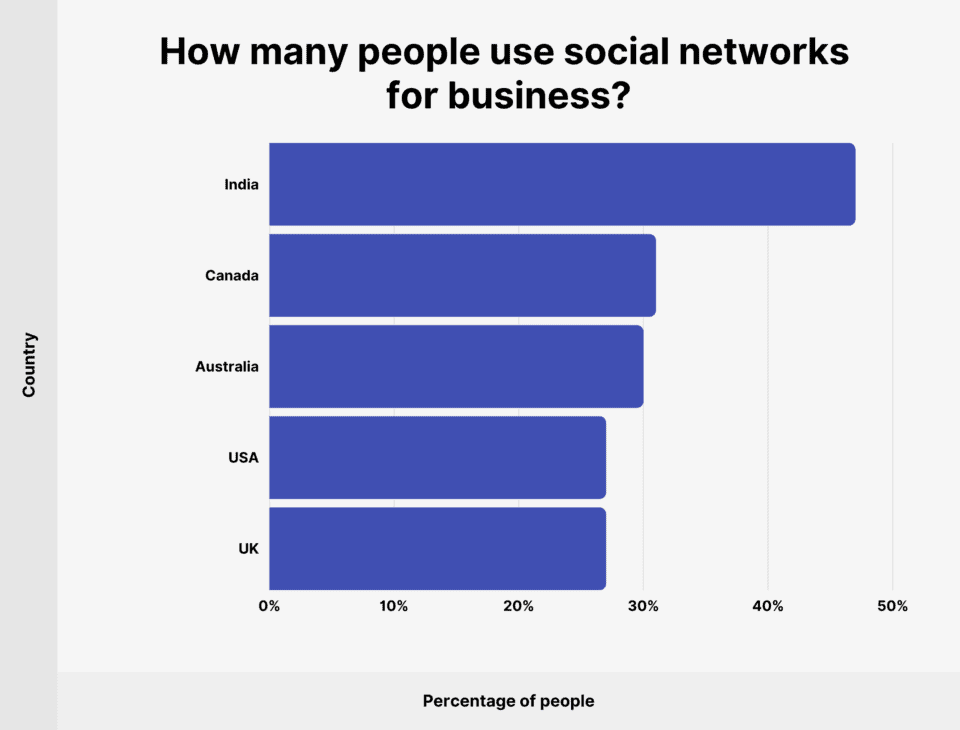 Source: Backlinko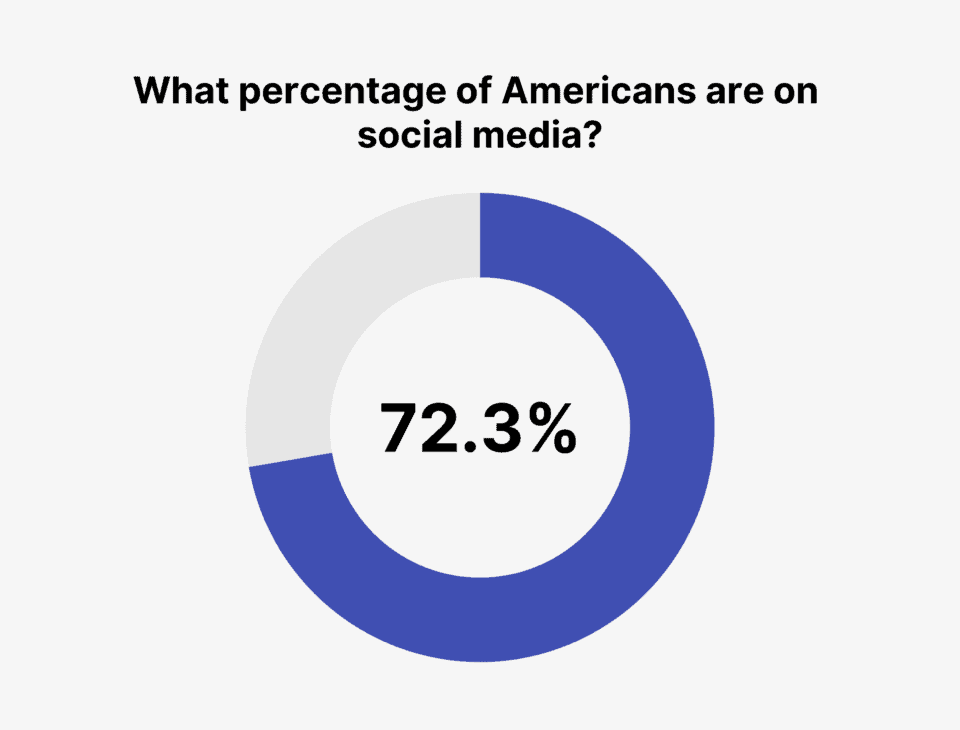 Source: Backlinko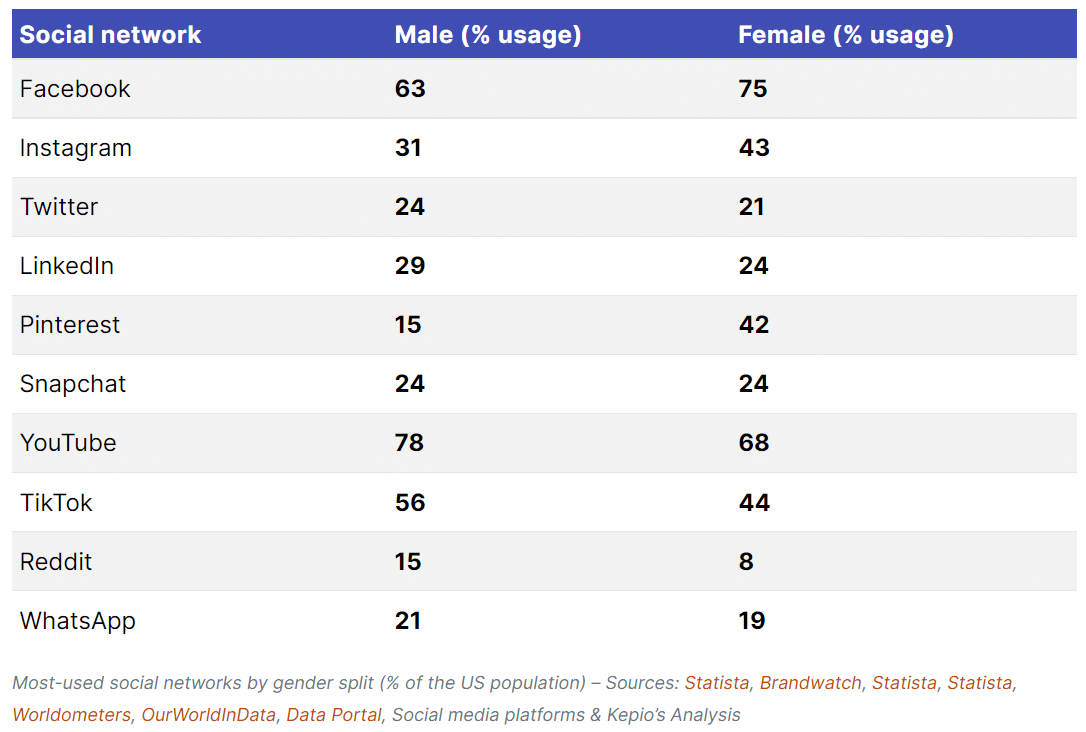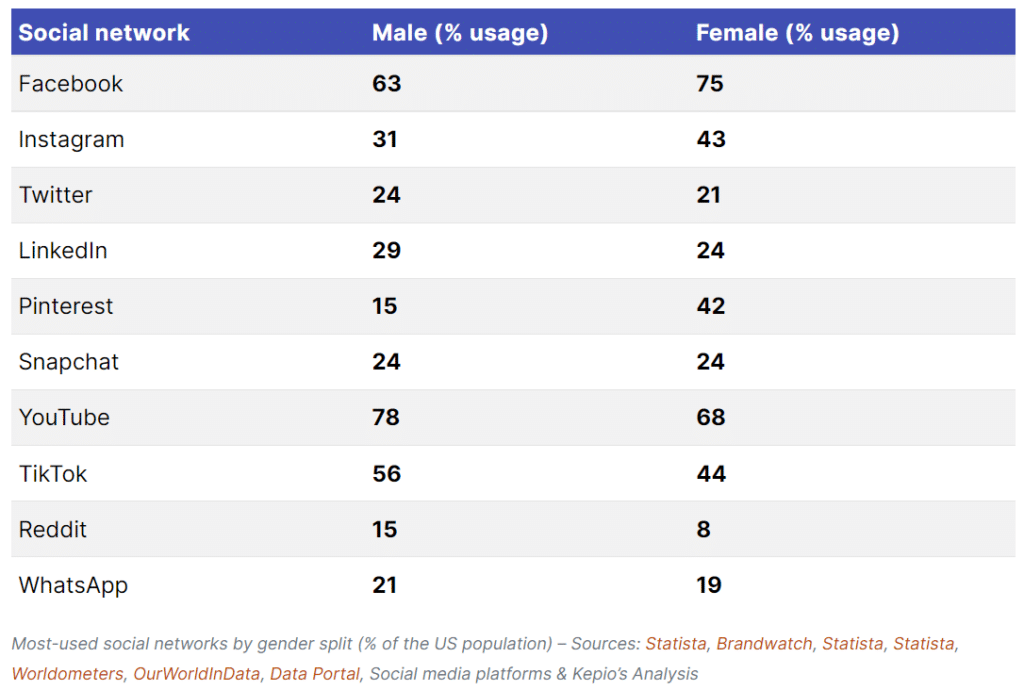 With Social Media Marketing, you can seamlessly,
– Interact with your customers
– Get real-time feedback
– Appeal customers to acquire your product/service
– Provide superior customer service
– Increase your brand awareness
– Drive higher leads and conversions
Solution
Analyze social media trends and evaluate which social media sites your target audience is active in. Create engaging content on those social media sites to attract them, turn them into leads, and increase your sales conversion. Moreover, addressing their problems actively and filling the market gap will give you a competitive edge over your rivals.
You can even invest in social media advertising for higher reach. Both organic and paid approaches will produce cumulative results.
You can even reach out to affiliates, influencers, celebrities, and other renowned figures on social media. Diversify your corporate network as much as possible this will help your business grow exponentially.
If you need help with Social Media Marketing, we are always there to give you valuable insights and even become actively involved to increase your social media presence.
4. Not prioritizing Mobile Users
Neglecting mobile users would be a terrible mistake. According to research conducted by StatCounter, more than half of the world's population uses mobile phones relative to desktops. So, if you think not having a mobile-optimized website is unnecessary, or your business does not have a mobile app yet, you are losing out on the 54.79% of the population who extensively use mobile phones.
Here's an overview of Global Mobile Traffic: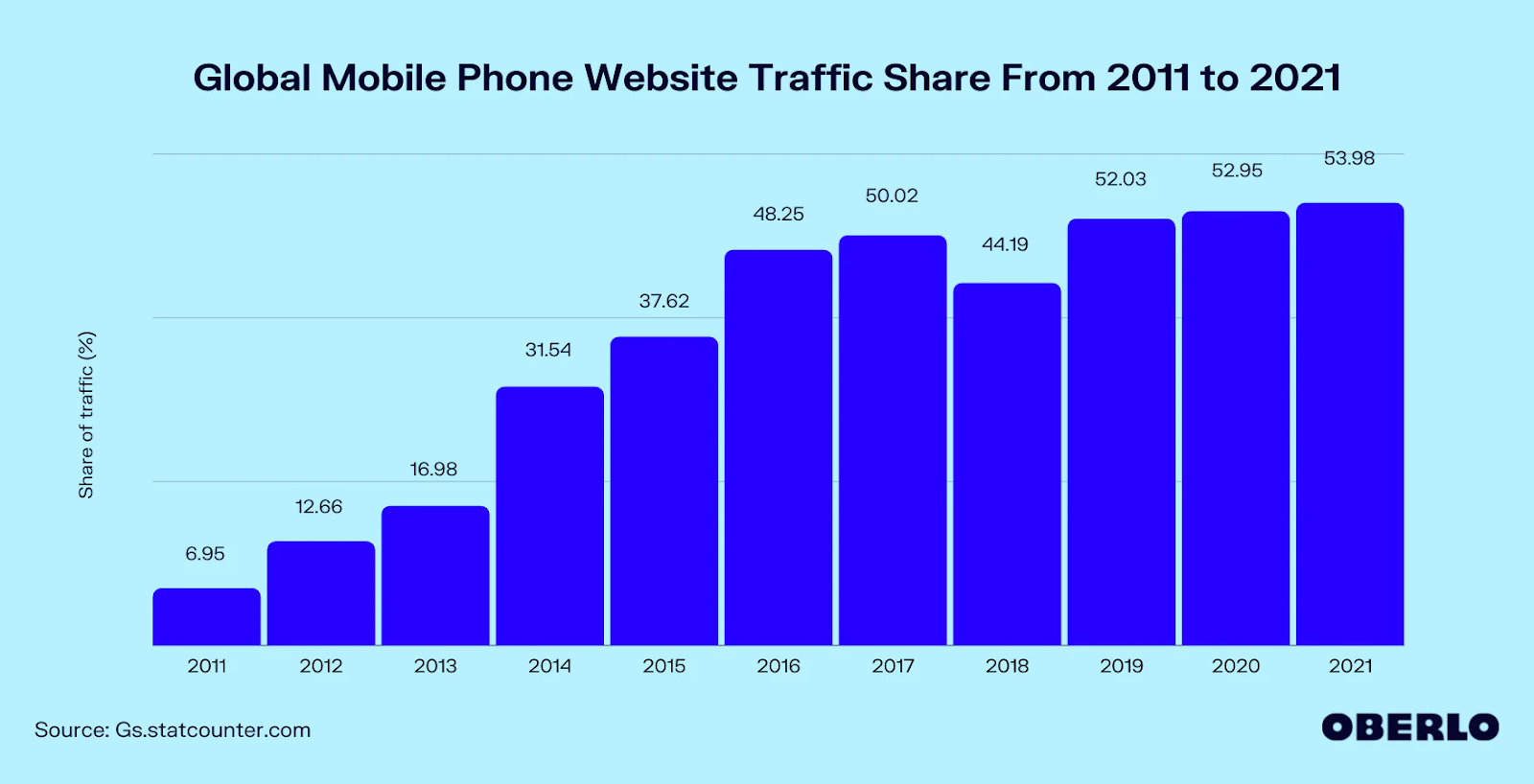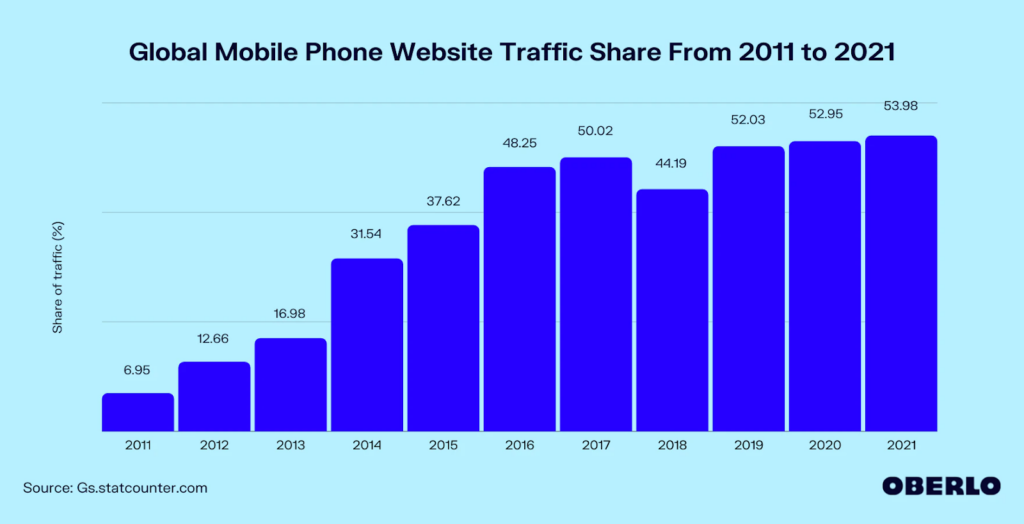 Additional statistics you should consider looking into: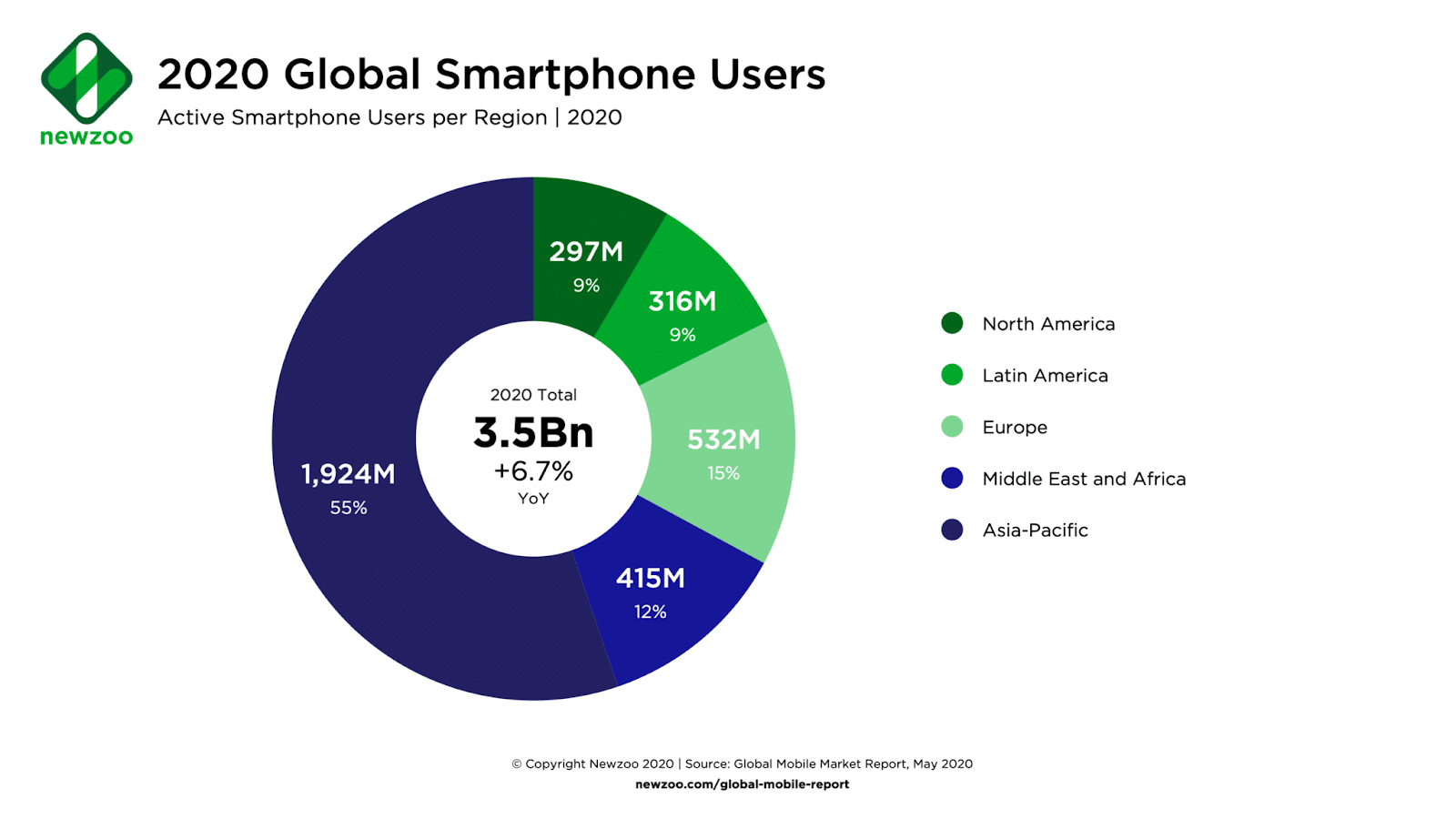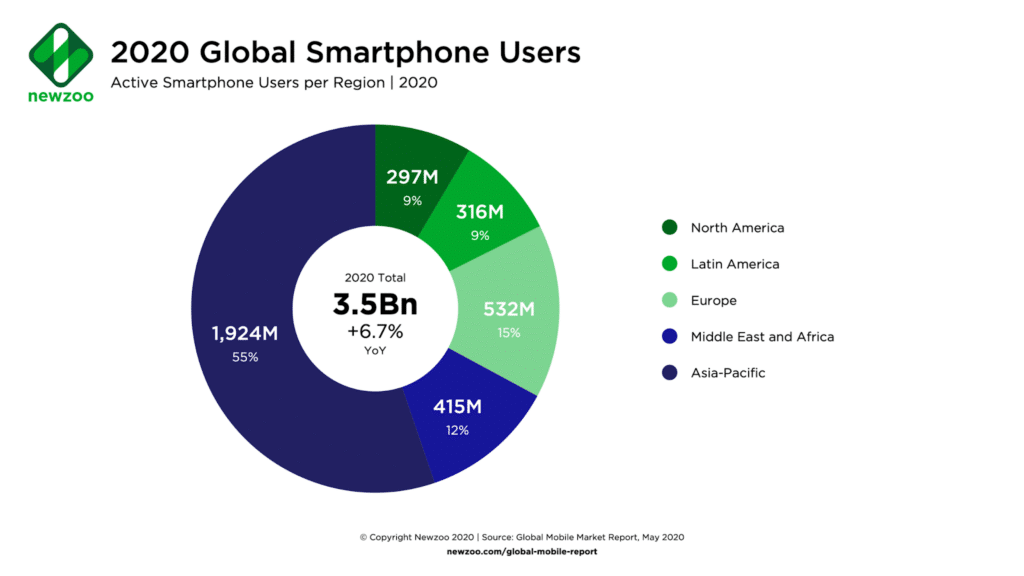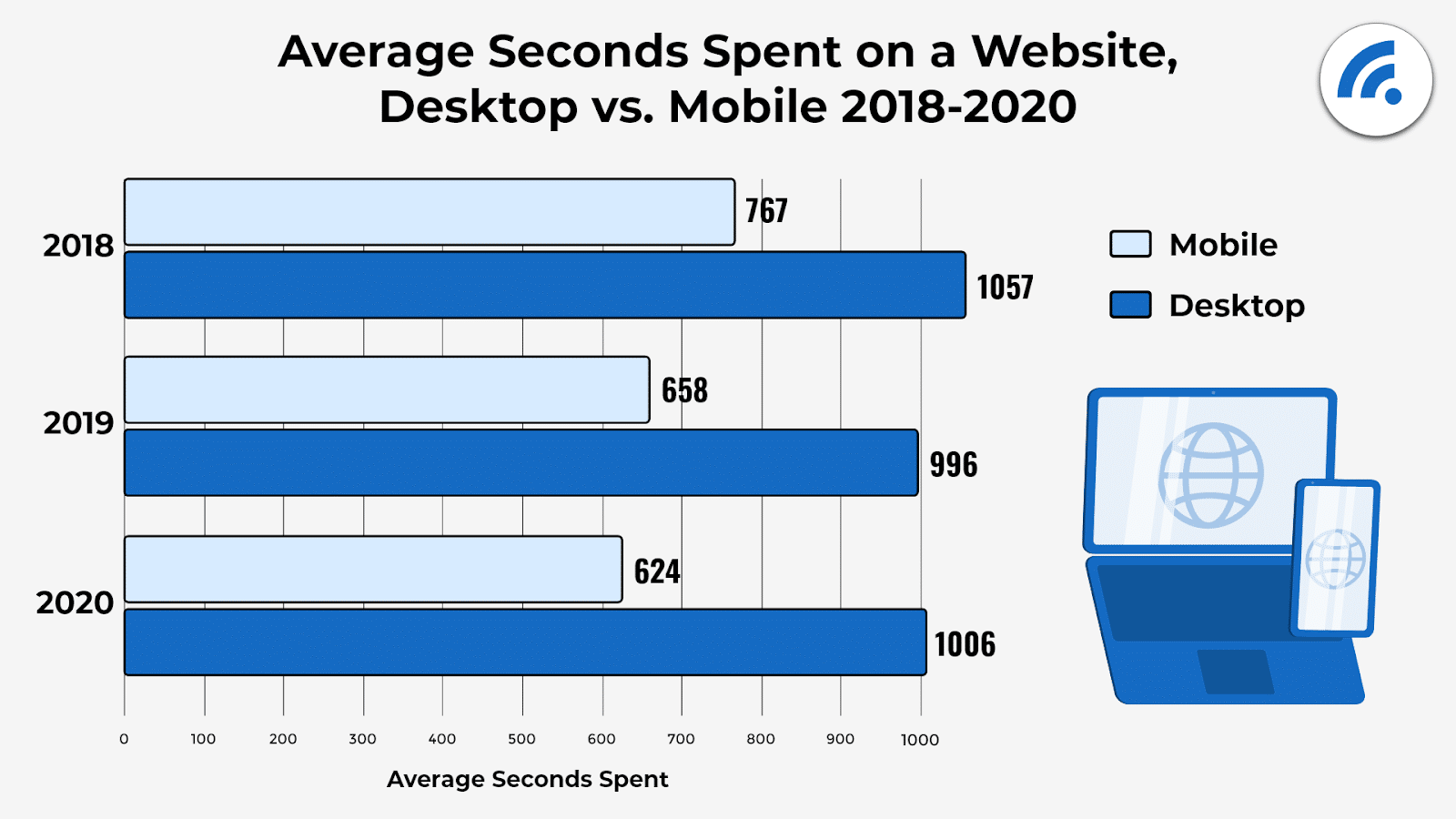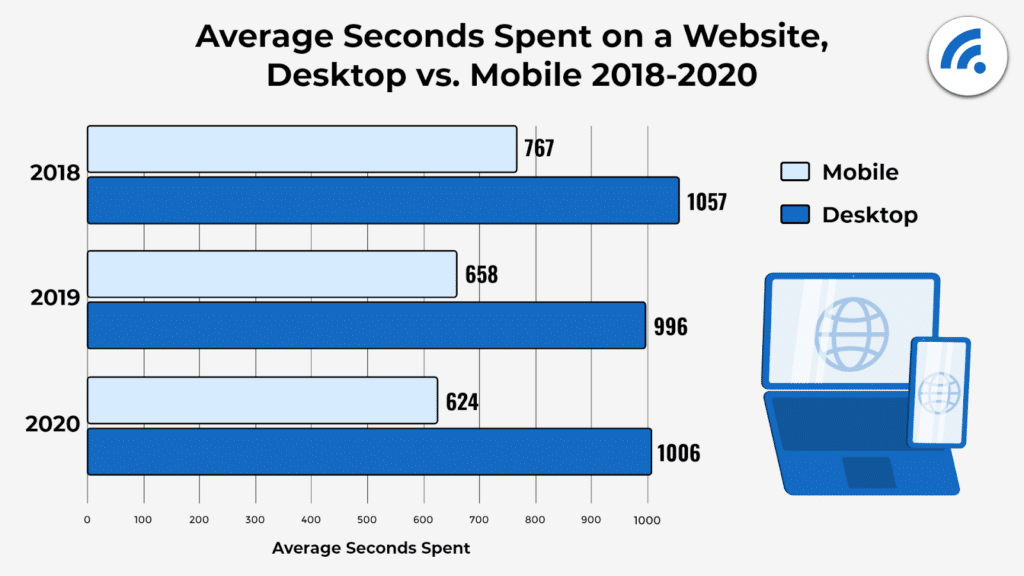 Source: BroadBand Search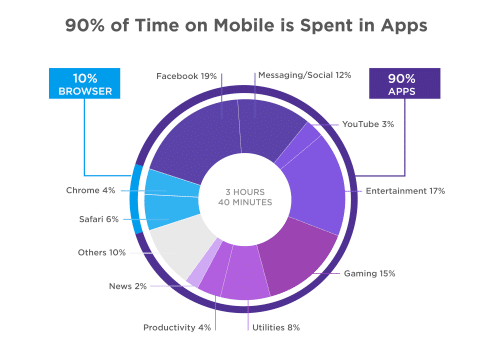 Source: Neil Patel
According to research conducted by Google, 42% of B2B Researchers use mobile phones to research before making a purchase decision.
Solution
Now that you can emphasize how important it is to focus on mobile users. Have your website mobile optimized and launch your mobile app for Android and iOS if you haven't already. If your current app has bugs make sure to have them fixed up so that your customers face no hassle navigating through the app or your business's website.
You should also run tests to evaluate whether your website is mobile-friendly and performs according to current global expectations. You can use free online tools such as:
– Pingdom
– GTMetrix
– PageSpeed Insights by Google
These tools will tell you about the current status of your website for both desktop and mobile devices. The results are precise, detailed and the graphs are easy to understand. So, by running these tests, you will identify the areas of your website that require improvement. The most important thing to ensure is that your website loads fast.
But sometimes, there are underlying issues that are complex to identify, which requires website audit and expert IT solutions.
5. Emotionally Clouded Judgement
Emotional attachment is like a double-edged sword. Yes, it can make you feel highly drawn towards a particular goal or a project, but it can also lead to biased judgment.
For instance, organic marketing approaches usually take a significant amount of time to take effect. Just because it yielded a negative result on your ROI in the first month doesn't mean the campaign itself won't bring you any positive results in the future. Organic search results drive 53% of website traffic, whereas paid research results only drive 27%.
In another scenario, suppose you have written a few articles and published them on your blog but have used words that most of your target audience won't understand. Even though you are confident that your articles are highly informative, you will not see any conversion if your target audience cannot resonate.
Solution
You need to adopt more rational approaches to influence your decisions. Perhaps prepare metrics to evaluate the effectiveness of each campaign. Based on the results, run forecasts and develop strategies to increase the campaigns' success.
It is a clear sign that you should abandon the campaign if the stats indicate it won't work out. If the campaign costs more than it will yield, it would be best to abandon it immediately.
You can even compare with your competitors, but you also need to understand their capabilities and core competencies.
Just because your competitors became successful in a particular area or got excellent results from a particular campaign does not mean it will work out for you as well. So even the comparison needs to be realistic and achievable.
6. Not Measuring ROI Properly
Return on investment (ROI) is a KPI often used by businesses to measure the profitability of an expenditure.
It helps you determine whether the investment will yield a positive return based on which you can make financial decisions that will ultimately help your business grow.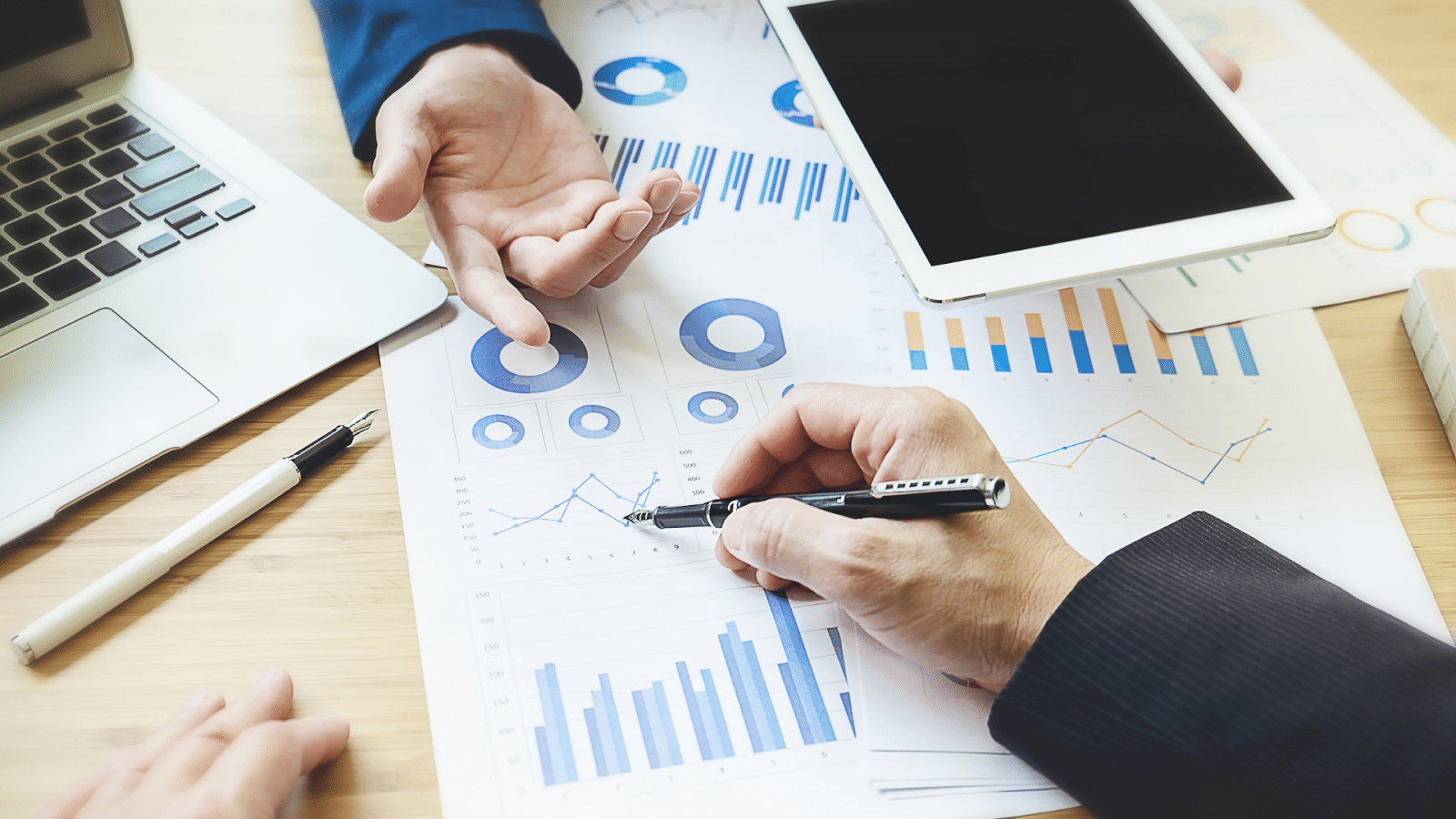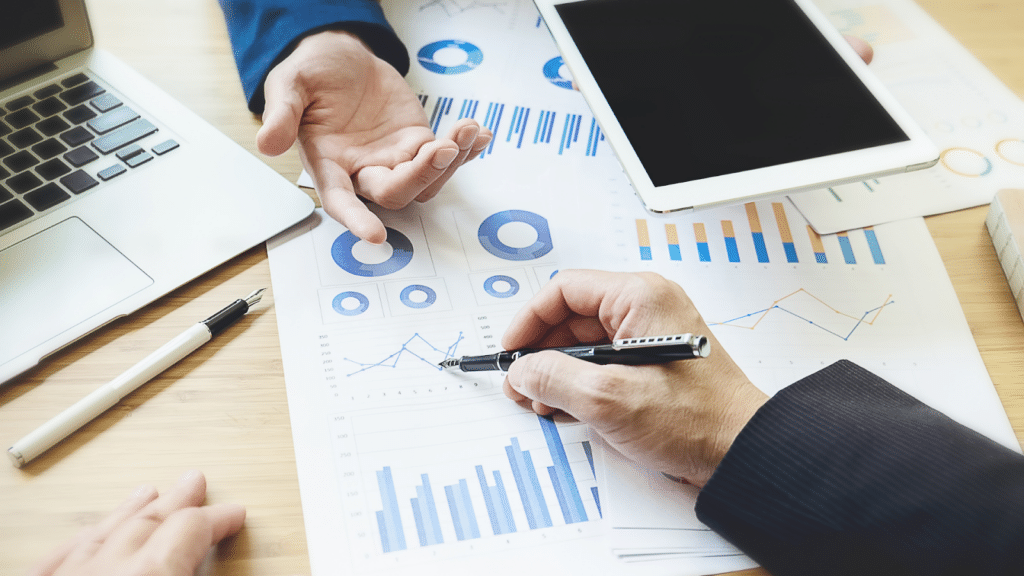 The metric helps you decide where you should spend your marketing budget. Tracking the ROI will help you understand which campaigns, channels, and strategies are most profitable. The main objective here is to determine whether the marketing campaign has generated revenue for the business.
In this case, the mistake that most businesses make is that they solely rely on Google Analytics to monitor multiple marketing campaigns. Although Google Analytics is quite accurate in tracking conversions, it does not provide 100% accurate statistics in some cases.
So, for this, you might get misled and for which you might make wrong decisions in the future. Or, invest in campaigns that are not so profitable and under-invest in the campaign, which can bring you much higher ROI in terms.
Solution
To avoid this mistake, it is best to use tools on the platforms you are running the campaign. For instance, if it's social media such as Facebook or LinkedIn, you should use the built-in tools available to you.
You can even use 3rd party tools in addition to Google Analytics, such as:
– Hubspot Marketing Analytics
– Woopra
– FoxMetrics
7. Not Retargeting Customers
People who have visited your website followed you on social media or abandoned their shopping cart are all highly potential customers.
When you visit certain websites, you notice this pop-up asking you to accept 'cookies,' right? These cookies are trackers that analyze your action or a particular behavior. So, these cookies track your customers as they browse through different sites. And, suddenly, your website's ad will appear.
For example, if you sell cat food, you can show them cat food ads across various websites when they are browsing the web by retargeting your customers.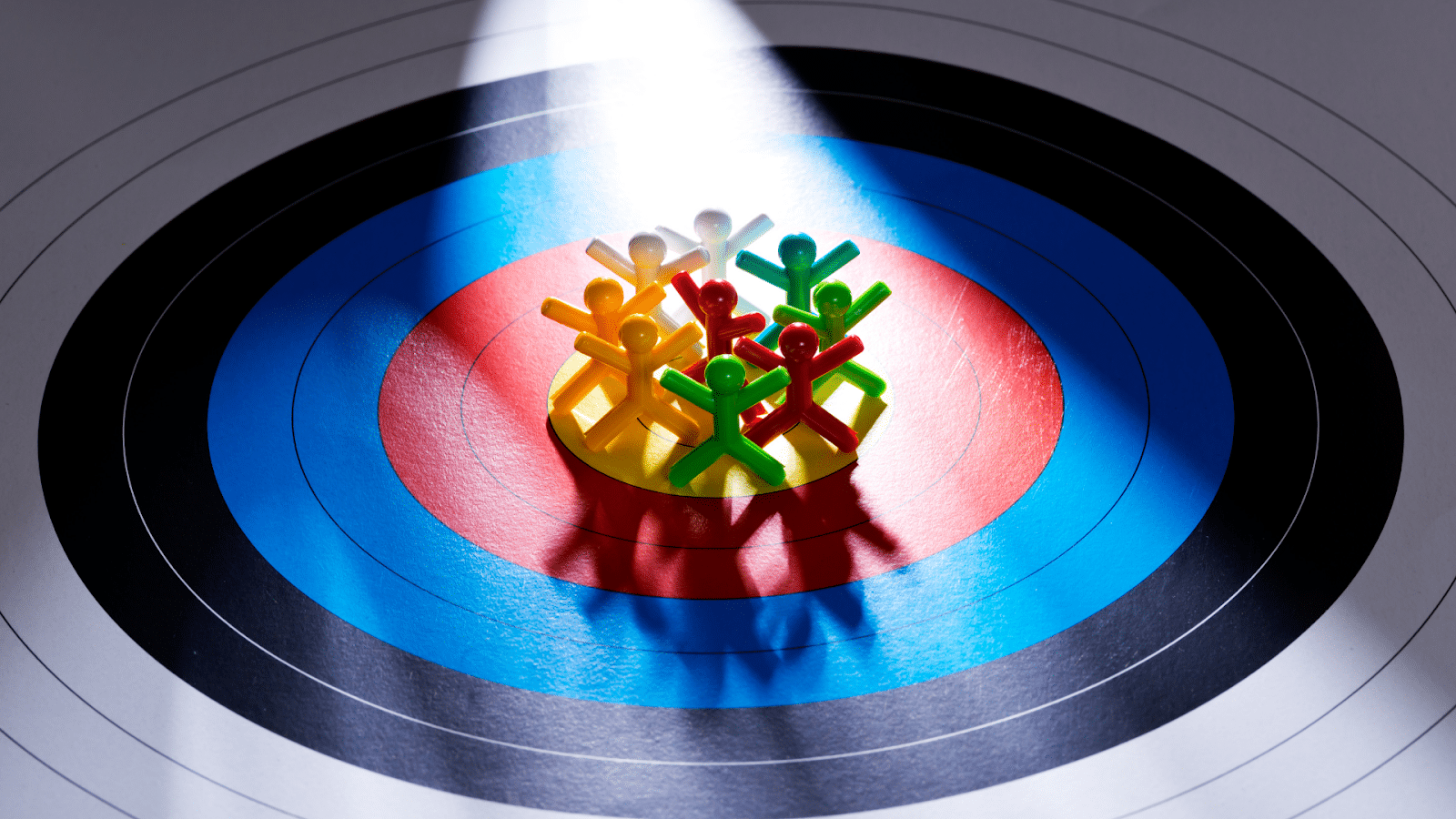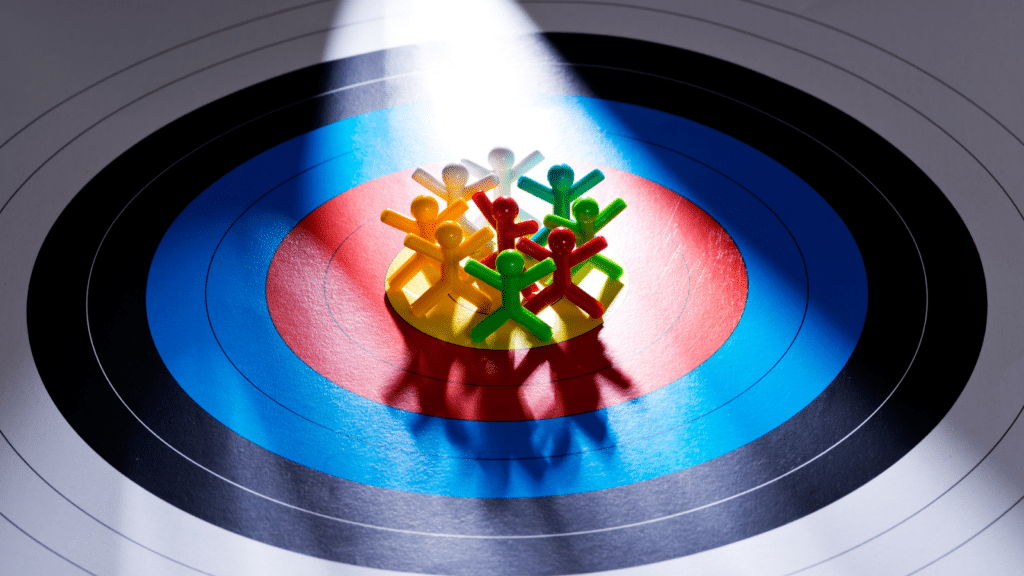 If you haven't considered retargeting customers, you may have lost various opportunities to convert potential customers who probably just needed a nudge.
The most significant advantage is it allows you to concentrate your ad budget specifically on people who have shown some interest in your business. As a result, you can expect a high ROI from retargeting campaigns.
According to the statistics:
– Retargeting can increase the conversion rate of cart abandoners by 26%
– Retargeted ads can increase 10 times more CTR
– 25% of customers prefer to be reminded of products they have previously searched for
– 37% of customers click the ad because they like the product shown
Solution
How to retarget the right audience?
You need to make sure you know whom you should retarget. It is vital to retarget the right target audience. You can divide your potential customers into groups. In this way, it will be easier for you to identify and formulate tailored strategies for each, such as:
Cart abandoners: As they are just a click away from making that purchasing a simple reminder is highly likely to persuade them to do so.
Recent visitors: They often visit your website, which means they are interested and on the verge of a purchase decision. You can appeal to them by reminding them of the products/services they frequently check out.
First-time visitors: Something on your website or social media channel definitely picked up their attention and most possibly attracted them.
Additional Tips
When you can avoid or overcome these common digital marketing mistakes listed above, you will avoid wasting significant amounts of time and money.
But aside from just overcoming, you should also focus on strategies that can take your online presence to the next level and exponentially raise the scope of conversions.
If you haven't considered adding SEO to your Digital Marketing strategies, it may be high time to think about it. According to statistics, 53% of website traffic comes from organic search results. Although SEO requires a very, in the long run, tight marketing budget as you will need experts who will handle all the technical aspects to help you rank on the top SERP, it will yield a very positive outcome in the long run.
Furthermore, for all your Digital Marketing strategies to be successful, you should plan a concrete customer journey. By mapping a customer journey, you will understand customer expectations better, formulate strategies accordingly, and enhance a superior customer experience. Also, make a central content plan across all channels so that your marketing strategies align with the campaign goals.
Mistakes are a part of the Learning Process
Suppose you haven't made these mistakes, then good for you. Now you can be more cautious, but if you have, don't be discouraged because now you know the areas you need improvement. Plus, you will not be repeating the same mistakes in the future.
We understand that some mistakes are difficult to fix, and it is best to let the experts handle the issues that require technical intervention.
For starters, you can book our Free Digital Marketing consultation or explore the solutions you need straight from our website.