LinkedIn is a fantastic tool for networking and expanding your business's reach. In addition to networking and generating leads, LinkedIn also increases brand awareness, making it a vital part of any digital marketing strategy.
LinkedIn is a business-oriented platform, in contrast to Facebook, Twitter, and Instagram, which aim to establish and strengthen business ties.
According to Hubspot research, traffic from LinkedIn generated the most leads at 2.74%, almost three times higher than both Twitter (0.69%) and Facebook (0.77%). Also, the results indicate that LinkedIn outranked social media sites in terms of conversion rate.
Social media accounted for approximately 0.98% of traffic to these companies' websites, compared to LinkedIn's 2.74%.
A study conducted by Digital Vidya revealed: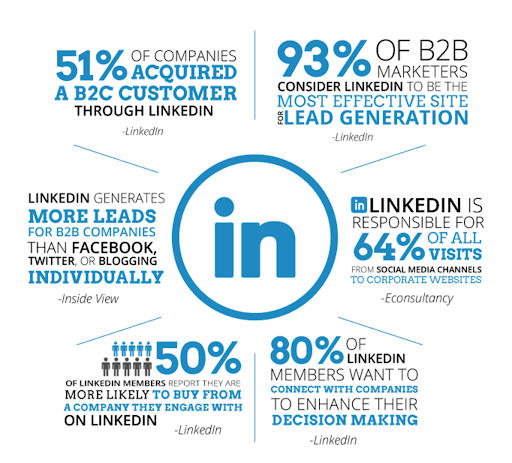 The platform enables you to develop original content in your niche that is more relevant to your target audience. It is commonly known in the B2B community that buyers check vendors' references with their friends and colleagues via social media.
Before completing a purchase, more than 49% of these purchasers review the vendors' LinkedIn profiles. It's also worth noting that 84% of buyers on social media are doing it on behalf of their organizations or business units, implying that they have more purchasing power than others.
HERE ARE 6 BENEFITS OF USING LINKEDIN FOR YOUR BUSINESS
1. THOUGHT LEADERSHIP
You can establish yourself as a thought leader in specific fields or industries through LinkedIn. The LinkedIn network is a rich environment for thought and practice leaders who want to become trusted advisers, from generating high-quality material developing your profile, and participating in LinkedIn communities.
Influence is a byproduct of both leadership and a solid reputation. Because LinkedIn is primarily for networking, you can use it to find and connect with other key influencers in your industry.
2. LEAD GENERATION
When it comes to finding new business opportunities, LinkedIn is perhaps the most excellent option. On top of classic approaches such as noting intriguing content potential consumers can download or pushing traffic to relevant sources, LinkedIn offers more personal means of discovering potential leads, engaging them, and turning them into customers.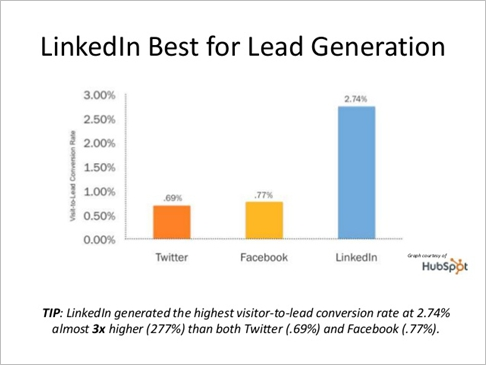 Listening, evaluating, engaging, sharing, networking, and replying are essential parts of this process. Increasing your chances of closing sales by connecting with new customers and marketing to them through LinkedIn. You can demonstrate expertise by responding to questions on LinkedIn. Potential customers will contact you if your answer to a question is what they seek.
3. TRAFFIC GENERATION
One of LinkedIn's lesser-known features is its link-building and traffic-generating capabilities. As with other social media platforms, LinkedIn includes a social sharing option that enables you to post material in your status updates and in LinkedIn Groups to which you belong.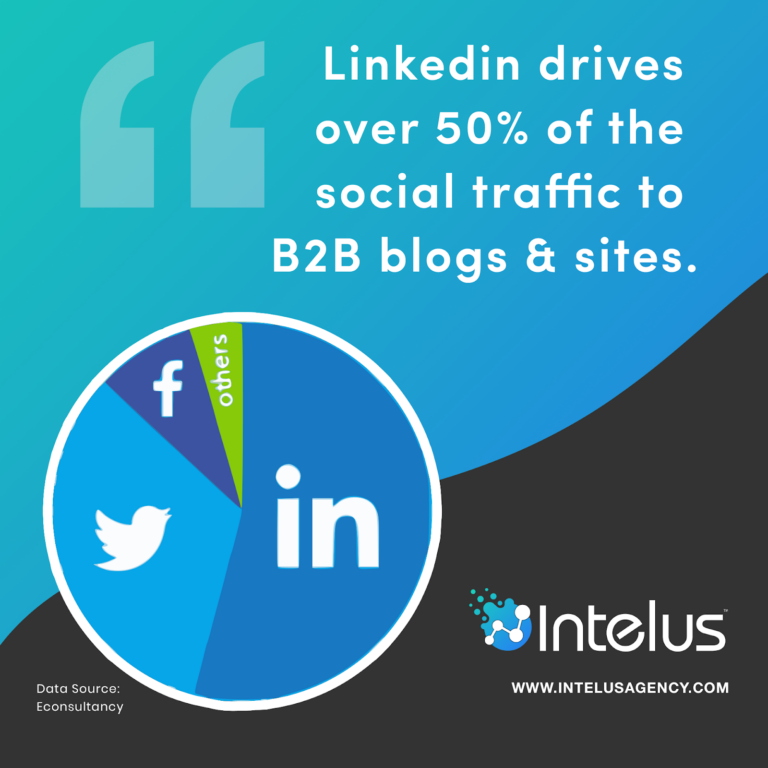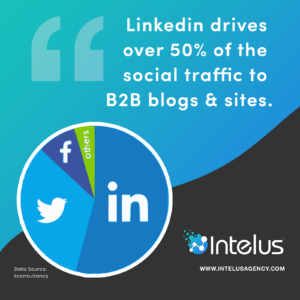 This is particularly effective with business-related information and can result in viral effects. Often, business content is shared more frequently on LinkedIn than on Facebook.
4. BUILD ONLINE PRESENCE
LinkedIn is an excellent medium for establishing a more substantial online presence. With almost two professionals joining LinkedIn every second, organizations have an expanding opportunity to network with interesting contacts.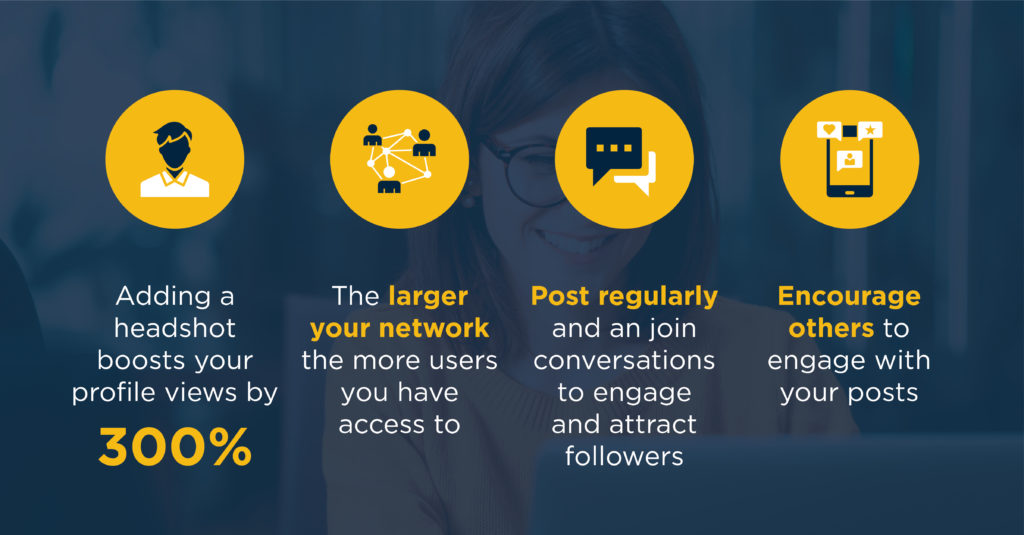 By utilizing LinkedIn's various personal and group capabilities, businesses and the individuals who represent them may all increase their visibility and reputation, individually or collectively.
5. PINNED CONTENT
One of its best features on LinkedIn is that it displays the content you've published at the top of your profile. Your material will be the first thing a potential business customer or other person sees when visiting your profile.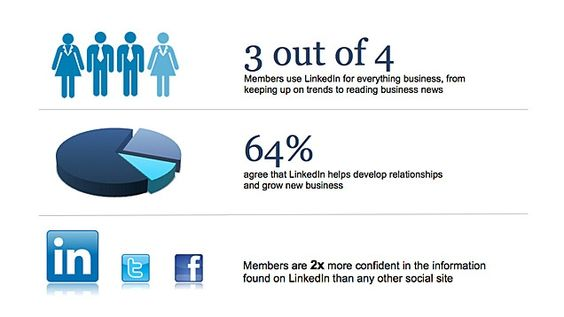 You may close your next deal more quickly if you create a compelling copy that grabs their attention and keeps them reading.
6. GROW YOUR FOLLOWING
People who aren't already connected to you will see your material if it resonates through LinkedIn's social graph. They can always click the "follow" button if they like what they see.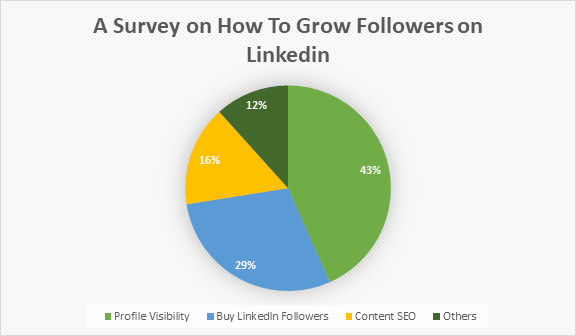 The more followers you have, the more likely your material will appear in more people's newsfeeds. If you can get your message out to people who aren't already your direct contacts, you'll be able to generate new leads for free.
WAYS TO USE LINKEDIN FOR BUSINESS

1. FIND NEW TALENT
With LinkedIn Premium subscription, it is easy to find new talents to employ for your business. This subscription gets you the Recruiter Plan.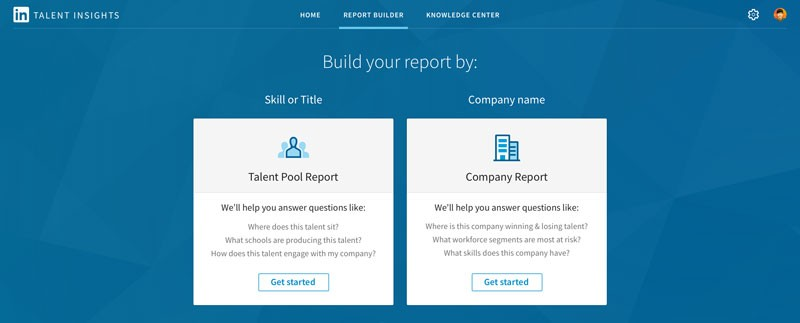 You can do the following with a Recruiter Lite plan:
You can post job vacancies.

Send 30 direct LinkedIn messages to people you want to work with.

To locate precisely what you're looking for, use advanced search options.

Candidate pool sorting and management.

It's simple to keep track of candidates and open positions.
Recruiter Lite is an excellent option for new businesses without an HR department or hiring manager. Recruiter Lite might prove helpful even if your hiring manager is vetting candidates.
2. PROMOTE YOUR CONTENT
LinkedIn is a fantastic resource for content writing as it allows you to share with professionals who are interested in your niche. 
You may utilize LinkedIn as a native publishing platform and develop exclusive material for your LinkedIn audience, in addition to posting status updates and linking back to information on your site. LinkedIn is the only social networking network that allows you to write articles.
Here's the main difference between posting directly to your website and publishing on LinkedIn: Rather than sending traffic to your website, the goal of publishing an article on LinkedIn is to increase social engagement and brand exposure on the platform.
Due to the importance of analytics to business, LinkedIn provides analytics on all the articles you create to easily determine which articles are popular.
When you submit an article on LinkedIn, it is shared with all of your contacts, a great benefit. The other interesting statistic is that 45% of LinkedIn articles are read by executives, including managers, VPs, directors, and C-suite candidates.
Even so, it's important to remember that clicks here often cost more than they do on social media. But LinkedIn compensates for this by generating a high level of engagement. When you advertise, you earn a return on your investment based on the number of people who see your ads.
3. TAKE CONTROL OF YOUR ONLINE REPUTATION
A company's reputation on the internet depends on its ability to dominate the first page of Google results when someone searches for its name.
Even if you don't expect to be a heavy user of social media, it's a good idea to claim as many social pages as you can in your company's name. For this reason, it's essential to have a LinkedIn profile because of the prominence of social media profiles in search engine rankings.
This is why you should set up a company profile on Google+ for your business, if only to secure the top spot in the SERP. Your best strategy is to get as much real estate on the SERP as possible.
4. FOR NETWORKING
Networking on LinkedIn takes a different approach from other social media platforms. LinkedIn networking focuses on showing up as a thought leader in your industry to be relatable to other platform users. Here's a step-by-step way of networking on LinkedIn:
Build a comprehensive profile
Create a detailed profile that communicates who you are to readers, replete with contact information and call to actions like sending people to your website.

Create a concise, jargon-free opening that highlights what makes your business unique.

Use a legible logo and be On Brand always. 

If you utilize a header image, ensure that it is suitably scaled and that the artwork is clean.

Complete all applicable fields.

Include media, such as blog entries, white papers, films, and infographics.

Connect with people
Connect with familiar coworkers and acquaintances, as well as strangers. There is no limit to the number of people you should connect with.
Are you interested in following someone's blog? LinkedIn is a great place to connect with them.
Are you trying to generate leads? Accept new connection requests in all forms.

Get involved with people's content
It's critical to communicate with others and form meaningful relationships if you want to maximize the networking potential of LinkedIn.
Along with contributing, thoughtfully remark the content of others. Make a point of responding to comments when you upload blogs and content.
5. RESEARCH YOUR COMPETITORS
Did you realize that you may use it to spy on your rivals in business? To learn more about your competition, LinkedIn can be an invaluable resource. When it comes to information about a company, its employees likely have LinkedIn profiles. You may learn more about the competition by visiting their profiles. The most important thing you can do is avoid contacting the employees or poaching them, which will reflect poorly on your business.
CONCLUSION
In the world of business, LinkedIn is a goldmine of opportunities. The best method to make money is to set up a LinkedIn profile for your business. In addition, if you already have one, you must show up regularly there.
Identify your target audience by conducting a comprehensive research. It's possible to meet many people here, so it's critical to know who they are. You may broaden your business network and raise your chances of success by utilizing LinkedIn.
Are you looking for ways to optimize your LinkedIn Content? Book a free consultation call with our Content Marketing Experts.