Running a Shopify store has a wide range of benefits as eCommerce entrepreneurs can seamlessly build a website from scratch without requiring any coding experience. Plus, there are many user-friendly customization options with several themes to design your very own personalized eCommerce website.
Although if you want to modify and customize themes and functionalities then you will need to know how to code. It also has multiple built-in payment options along with the integration of international payment gateways such as PayPal, Meta Pay, Amazon Pay, and Apple Pay.
Regardless of all the advantages the Shopify platform offers for eCommerce stores, it has some critical drawbacks that can hinder your Shopify store's online presence and create a huge bottleneck in search visibility on Google, Bing, and other leading search engines.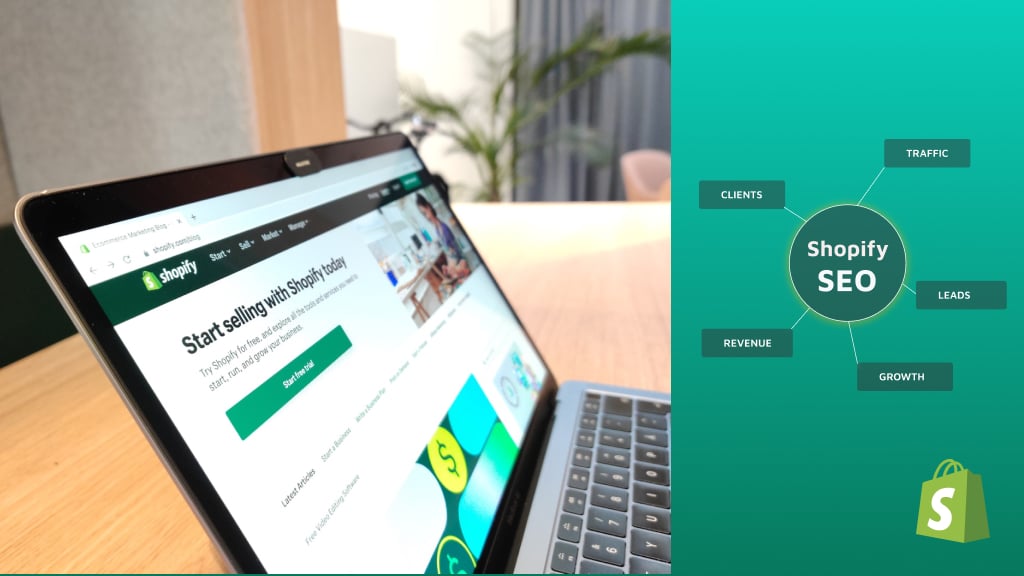 This can be a huge problem as 81% of customers research products and services online before making a purchase decision. And, 75% of online shoppers scroll through the top search results on the first page of search results to choose among their options.
Moreover, the top 5 organic search results get 67.60% of all clicks. So, it is crucial for your Shopify store to rank on the search results of Google and other leading search engines to streamline increased conversions and sales revenue. 
In this article, we shall discuss 6 Critical Shopify SEO challenges concerning brand awareness, inventory management, slow website loading speed, not providing sufficient product information, duplicate content, duplicate page titles, and meta tags. We will also recommend effective tips and instrumental guidelines to resolve these complex issues to rapidly enhance your scope of ranking on top search results. 
6 Critical Shopify SEO Challenges & Solutions:
1. Brand Awareness
According to BrightEdge Research, 68% of all online experiences begin on Google and other leading search engines, and in another study conducted by Wolfgang Digital, it was found that 43% of all eCommerce traffic comes from organic search results.
Customers are becoming more dependent on search engines to find products and services on eCommerce websites, 89% of online shoppers refer to search engines before making a purchase decision.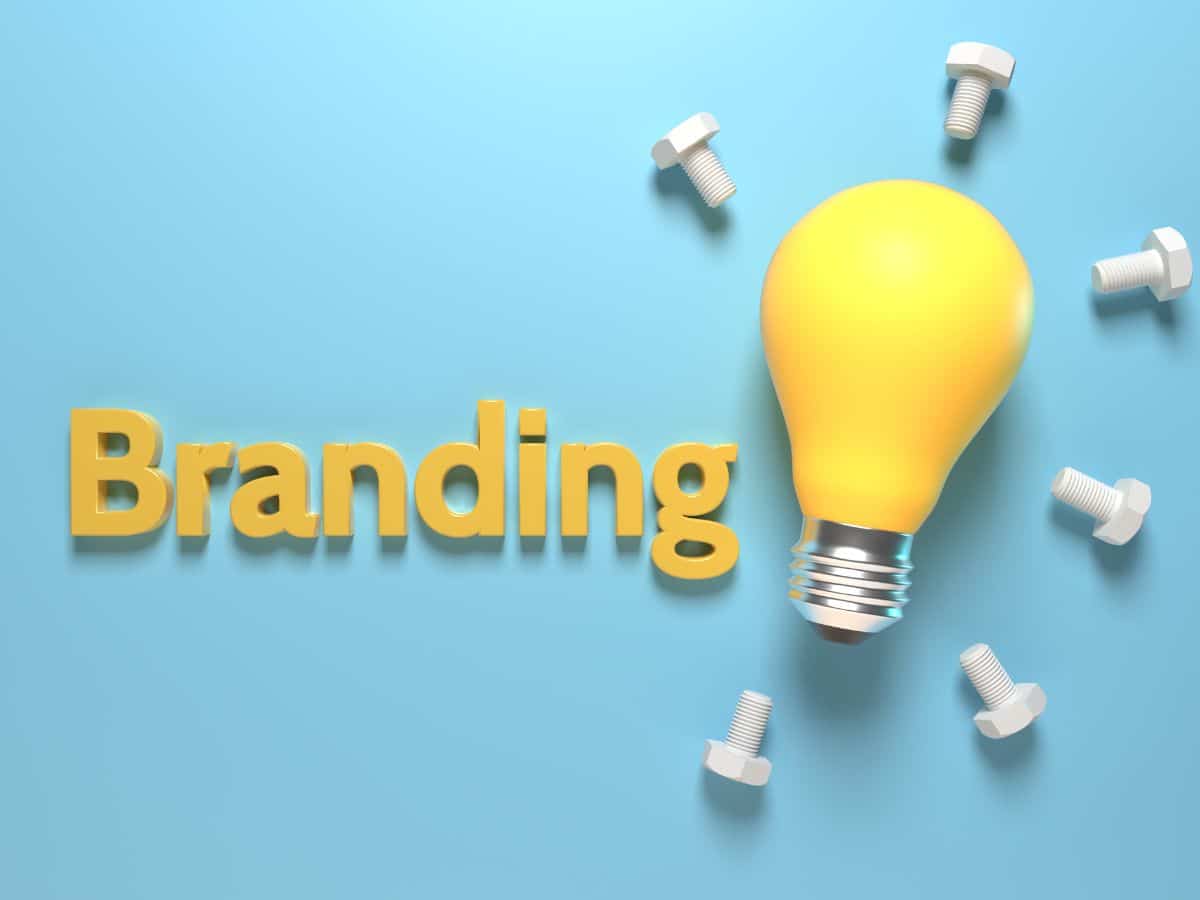 Regardless of the size of your eCommerce store, creating effective brand awareness can be extremely challenging as there are millions of eCommerce firms actively competing with each other to rank on the top search results. 
Among all the millions of eCommerce websites, more than 4.4 million eCommerce stores are built with Shopify. The main reason most people choose to buy from eCommerce sites is it saves a lot of time and adds convenience. 
By ranking your Shopify store on the top search results, you can leverage the opportunity of positioning your Shopify store as one of the industry leaders.
Solution
Analyze Your Customer Journey & Optimize Digital Touchpoints
In order to come up with a highly effective Shopify SEO strategy to enhance your brand awareness it is necessary to analyze your customer journey by dividing your target audience into multiple segments. 
This will initially help you formulate a blueprint to cover all the digital touchpoints of your potential and existing customers. You can use the blueprint to create a super-effective Shopify SEO strategy to boost your search rankings.
Here are 5 Super-Effective Shopify SEO strategies to rapidly improve your brand awareness by increasing your scope of ranking on the top search results, 
Targeted Keyword Research & Optimization
You need to conduct targeted keyword research to identify the search pattern for each segment of your target audience. The search pattern will significantly vary depending on the geographic location, customer psychology, buying patterns, and other demand factors. 
This is because keywords rank differently across different locations, as there are variations in search patterns. For example, customers searching for cameras will use different keywords in the USA compared to the ones in Canada. 
In general search engines generate results by identifying the search intent of their users. 
You can segment your target audience based on the 4 stages of the sales funnel,
Awareness – Your target audience needs to learn about your products and services, their features, use, benefits, after-sales service, etc. to determine whether they want it or not. 

Interest – Once they have determined that they are interested in your products or services, they will compare it with your competitors to see who's giving a better offer according to their budget and demand. 

Desire – In this stage, they're interested to buy from you, so they will dig deeper into your pricing and package plans. They may even want to communicate with you or consult with your sales representatives or look into purchase and payment options on your website. 

Action – In this stage, there is a very high chance that they will make a purchase, but even if they haven't they are on the verge of it. They might use search engines to quickly navigate to the web page containing the product or service. It is important to make sure that you have every web page well optimized so that the potential customer can find it on a direct search and purchase it. 
Starting from the moment a potential buyer discovers your website on the search results page to the point where they surf across different web pages on your site, which can be the home page, sales pages, blog, about us, contact us, etc. 
They pass through multiple digital touchpoints, now to ensure that your potential audience goes through the right digital touchpoints based on their search intent, it is important to conduct targeted keyword research very tactfully. 
This is crucial for Shopify SEO because it will help you guide search engines to show specific web pages on the search listings. For example, someone who's on the verge of making a purchase right away would like to directly visit your sales page, rather than someone who is seeking to learn the features and benefits of your products. So, you need to find keywords and use them based on the search intent of each segment in your target audience.
Here are the 4 main types of keywords that directly coordinate with the 4 stages of the sales funnel, 
Informational Keywords – You can use these keywords in web pages that contain informational content about your business, its products, and services. This will help you guide search engines to generate specific web pages in the search listings intended for searchers in the awareness stage of the sales funnel.

Navigational Keywords – These keywords are intended for searchers who are looking for a specific web page on your website, so based on their search query the search engine will be able to determine the specific web page that they seek to visit, so it will drive quality websites. As potential customers cross-compare your products or services with your competitor, it is very essential to make sure that they find the appropriate web page on your website. 

Commercial Keywords – Those who use commercial keywords have the desire and intent to purchase your products and services, they already have your brand and the specific product or service on their mind. It's common among customers to directly search for their desired product or service along with the brand name of their preferred eCommerce store. 
As these keywords are used by potential customers who have the intention to buy your product, these keywords can be used as valuable opportunities to drive future customers willing to make the purchase soon or anytime in the future. Search queries related to the price of your product or service is an example of commercial keywords, as it indicates future search intent. 
Transactional Keywords – Potential customers who are ready to purchase a certain product or service from your Shopify store will search for the particular sales page on search engines. These keywords are intended to fulfill the search intent of highly potential customers in the 'action' stage of the sales funnel. 
Properly conducting targeted keyword research based on the 4 stages of the sales funnel is a highly effective way to streamline increased brand awareness and sales conversions. But to conduct the targeted keyword research that has been suggested above, you need to use SEO keyword research tools. 
Some of the best free keyword research tools are,
They also have premium options that will help you conduct extensive in-depth keyword research. For starters, you can try their freemiums, but for extensive keyword research, you may need to consider upgrading to their premium options. Plus, the free options have usage limits. 
You can also use tools such as Google Trends and AnswerthePublic to find out the current trend for your products or services in specific geographic regions. Based on this, you can conduct targeted keyword research as suggested above. 
Although conducting targeted keyword research is a highly skill-driven task, and unless it's done precisely, there is a high chance that your Shopify store won't rank on the top search results, so we'd recommend you consider getting it done by the experts. 
Create Edit & Optimize Meta Tags
Aside from the content on your website, search engines also identify the search intent and relevance of your website based on the meta tags. Meta tags are the titles and descriptions of web pages appearing on the search results, in technical terms, they're called meta titles and meta descriptions. 
Interestingly the meta tags serve a dual purpose, it creates a firsthand impression on your target audience on the search listings, so that's why it needs to be compelling if you want more potential customers to click on your page link and visit your Shopify store. 
Not to mention, getting an increased number of clicks is likely to boost the scope of ranking on the top search results, as it sends a direct signal to search engines that your website is helpful to its users. 
So, you should focus on creating relevant, engaging, and promising meta tags to rank higher on search results and iterate increased organic search traffic and more conversions. 
Create & Maintain High-Quality Content 
According to the Webmaster's Guide, content quality is a crucial search ranking factor, especially for Google and Bing. So, you need to make sure to produce high-quality content packed with valuable, relevant, and helpful information to fulfill your target audience's search query. You should also optimize your existing content every now and then to boost its search relevance. 
Plus having high-quality content on your website such as blog posts, articles, and case studies will help you strengthen your backlink profile. Other websites in your industry are likely to include links to particular web pages containing credible, relevant, and resourceful content. 
Getting an increased amount of inbound links from other reputed sites in your industry will act as a strong signal to enhance its search relevance. So ultimately, your website's search ranking is likely to increase in search results. 
Most importantly, your target audience is likely to spend increased time on your website, and that will enhance your scope of positioning your Shopify store among the top search results. 
Quality content helps search engines generate search results that are beneficial to their users, so content quality is something that cannot be compromised. Plus, generating quality content will help you yield long-term sustainable benefits, as your content are likely to rank on top search results for a very long time. 
Effective Internal Linking
Internal links serve a dual purpose; they help search engines understand how your content is related to each other, based on which the search engines can determine which pages on your site are most relevant for specific search queries. So, the search engine can enhance the discovery of specific web pages. For example, if someone is looking for a particular product on your website, the search engine will generate specific product pages according to their search query. 
And, the other purpose is, it plays a major role in improving the user experience of potential customers visiting your website, as it makes your website easier to navigate from one page to another. This is likely to increase the amount of time people spend on your website, and decrease the average bounce rate. Internal linking also helps to increase crawling speed, so proper internal linking can index your website faster. 
Here's a catch, internal linking can also guide search engines to generate more accurate search results especially particular web pages according to your target audience's search query. Internal linking will play a significant role in optimizing your website's digital touchpoints. So, make sure to internally link all the relevant web pages on your website. 
Linking Building 
Acquiring hyperlinks from other websites to your own site is known as link building. These backlinks in SEO, serve as a "vote" for your website, showing search engines that other sites consider your content valuable and relevant, which can improve the visibility and ranking of your website in search engine results pages (SERPs). 
Apart from search relevance, search engines also determine the credibility, authenticity, and authority of a website based on its backlink profile. That's why you need to ensure that your website has quality backlinks. 
If you're not so familiar with backlinks, you might be wondering how would you evaluate the backlinks of your eCommerce website, and on what criteria. And, if you're familiar with backlinks, that's great too, as it will be easier for you to follow our tips. 
Follow these easy steps below to evaluate your backlink profile,
You can use Free SEO tools such as

Google Search Console

,

Ahrefs

,

SEMRush

, and more. Aside from Google Search Google, the other tools have limitations in their free versions. So, you might wanna consider purchasing their premium versions, that is if you need to do extensive backlink research.

Type in or copy-paste the website link of your Shopify store for tools such as Ahrefs and SEMRush. The process is a bit different for Google Search Console, navigate to Property > Links > External Links. You will find a list of all your backlinks. 

The SEO tool will automatically show the total number of backlinks for your eCommerce site.

Click the numerical value which indicates the total number of backlinks.

You will get a list of backlinks, look into them one by one and check whether they are from credible, relevant, and reputable websites. 

You need to get rid of toxic and low-quality backlinks, it is important to first identify the toxic backlinks. To do so, click the link that you don't recognize or seem suspicious. So, based on the toxicity score or spam score, you can determine whether it's a quality backlink or a toxic backlink that needs to be removed. 
To get rid of the low-quality backlinks, you need to reach out to the website owners of those sites and request them to remove your website's link from their site. 
If the website owners of the toxic backlinks don't comply, then you can disavow those backlinks using Google Search Console. But we wouldn't recommend you to do it, unless you're an SEO expert, as it's a skilled task that needs to be done with extreme caution. Learn more about how to disavow backlinks on Google Search Console. 
The next step is to strengthen your backlink profile by including new high-quality backlinks. Attracting others to create backlinks to your site is fairly challenging but if you follow our suggestions you should be able to get quality backlinks from credible and well-reputed sites. 
Top 10 Useful Tips to Help You Earn New High-Quality Backlinks,
Produce and publish high-quality informative content 

Publish well-research content to attract backlinking to your site

Post useful statistics on your blog, case studies, and on other important web pages

Encourage influential bloggers to refer valuable information from your site, in this way your website will be mentioned on their site and they will also be sending organic inbound traffic to your website.

Reach out to leading journalists to get your Shopify Store featured in news articles 

Entice top content creators, such as affiliate markets or influencers in your industry

Optimize and update your existing content to boost its credibility and search relevance

Try to establish your website as a hub of trendy news and information 

Regularly post new content and be consistent to entice more readers and increased traffic

Post problem-solving tips and guidelines to encourage other website owners to cite your content
However, effective link building requires a Shopify SEO expert, so if you need help you can get in touch with us, or look into our Specialized Shopify SEO services.
2. Lack of Product Information
For eCommerce sites, it is very necessary to rank your product pages on the top search results, as there are customers who search for particular products or services on Google and other conventional search engines. Search engines are programmed to identify the user's search intent and generate the most relevant search results.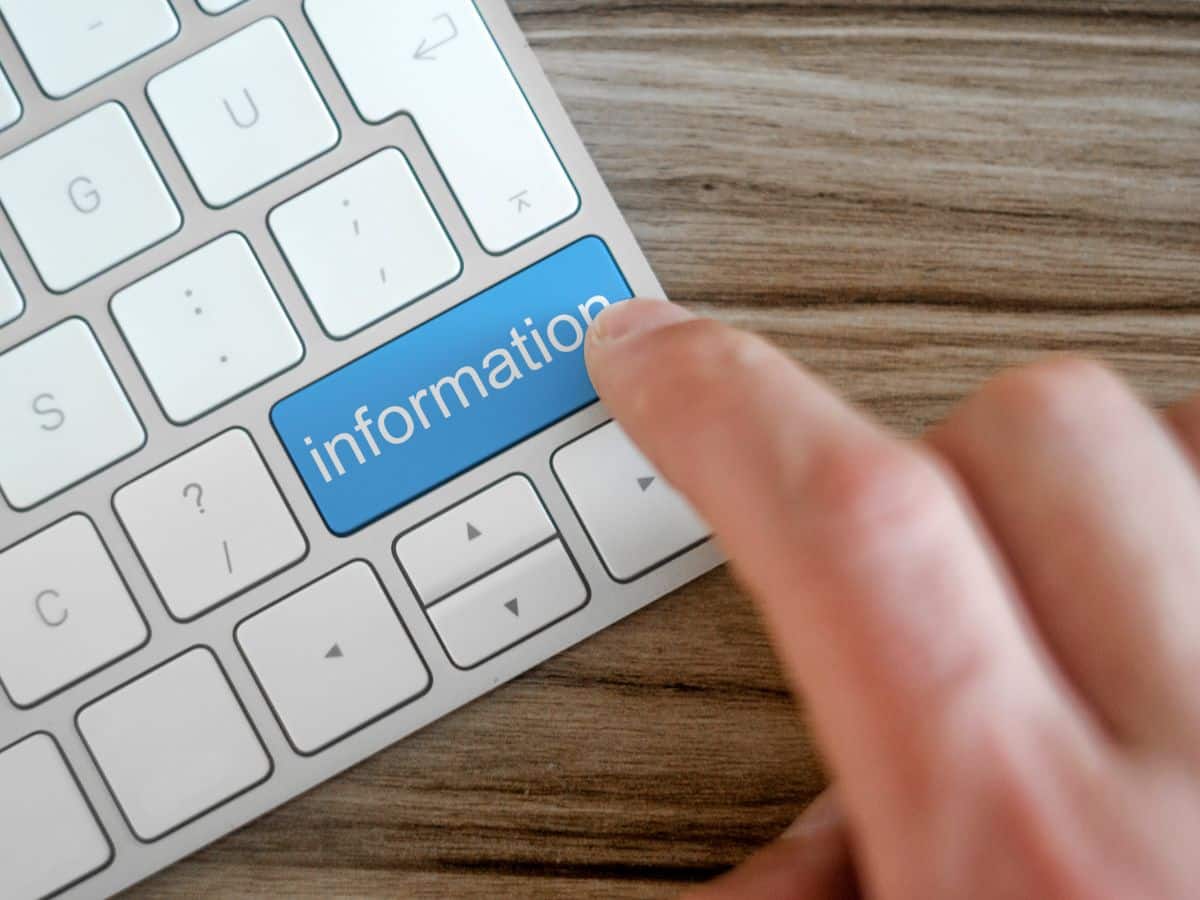 So, potential customers who are intending to learn more about a particular product or service or are interested in purchasing them need to find it. If potential customers are unable to find your products and services on search results, how will they convert? This will directly affect your revenue and the growth of your Shopify store. 
Solution
Adding proper and sufficient information about your product or service will help both search engines and potential customers understand the products or services that you are offering along with their features, benefits, and use. This is likely to rapidly increase the scope of ranking your product pages in the top search results. When people are spending more time on your product pages, it'll increase its scope of ranking among the top search results as it will help search engines understand that the content of your product page is helpful to their users. 
And, it will help your customers determine whether the product or service is beneficial for them. So, clear and detailed product descriptions can contribute to increased conversions and sales. Google and Bing flag websites for using plagiarised content, so to stay on the safe side, it is important to come up with unique and well-crafted product information. 
You can use tools such as Copy AI, Frase, or Jasper to create numerous unique product information. But be sure to personally proofread, cause sometimes these programs make mistakes that will require some editing. 
Although AI has major pros such as it saves time by generating numerous content really fast, however, it has major drawbacks in terms of producing quality content as it has limitations such as 
Can't do proper trend analysis 

Unable to produce proper personalized content 

Generation of incorrect information

May produce content that is out context
So, we'd strongly recommend you to have the content strictly reviewed by a content specialist. 
Until now, we have discussed common general Shopify SEO issues and their solutions. Now we will explain the critical technical problems that can severely hamper the organic search visibility of your eCommerce website.
3. Inventory Management
It is important to make sure that web pages containing out-of-stock products on your Shopify store don't appear on the search results as it leads to a poor shopping experience for many customers. It can also drive potential customers to choose your competitors over you.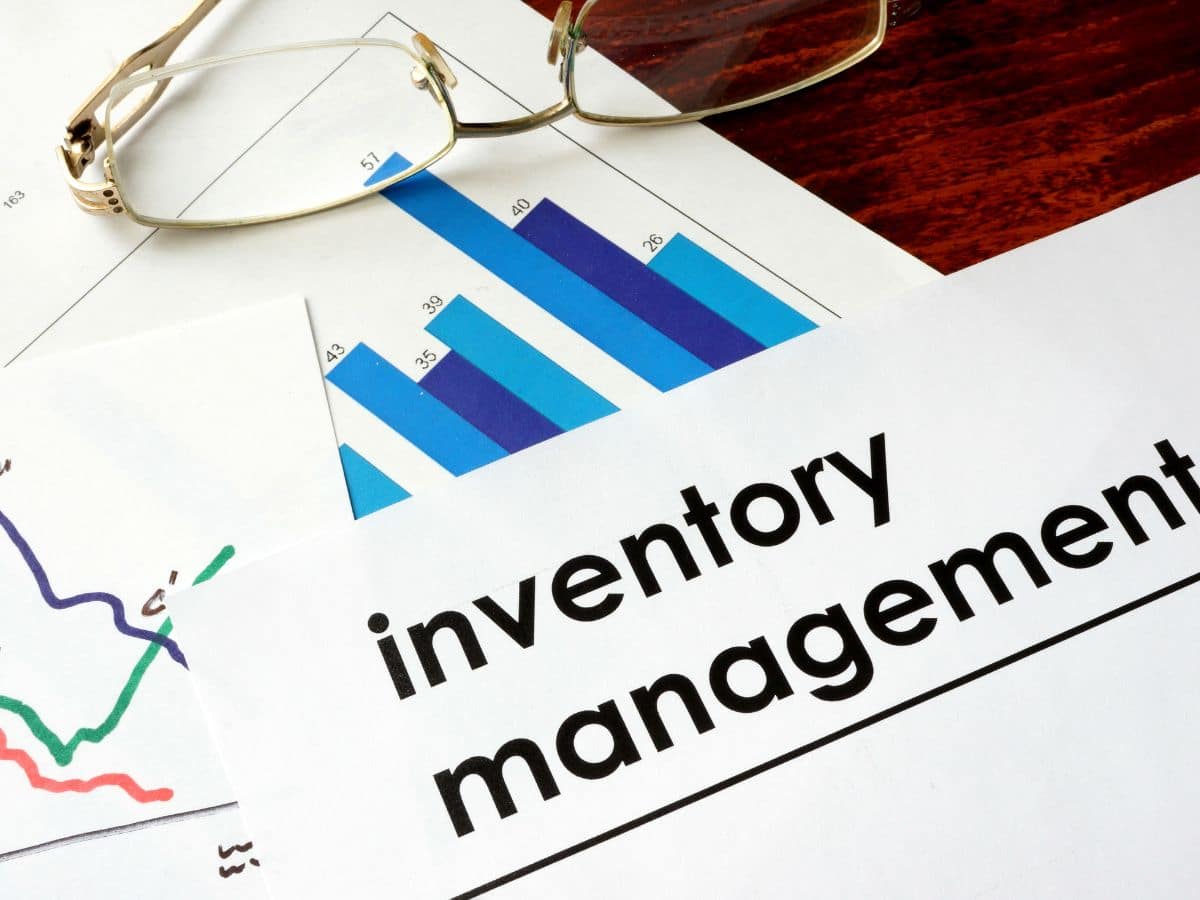 According to a survey, 30% of eCommerce customers have expressed strong frustration and dissatisfaction with finding eCommerce web pages with out-of-stock products. About 69% of customers choose an alternative product after a first stock-out occurrence, and 70% of shoppers will choose to buy the product from another eCommerce store.  
Solution
The solution here is quite simple, but you need to automate Shopify Inventory Tracking manually to automatically hide the items as soon as they run out of stock. 
To do so, follow these steps,
Open the Shopify Admin panel and go to

Products
Select the product that you want to track
If the product has variants, then choose the variant that you want to track
Opt for the

Track Quantity

option in the

Inventory section
Change the

Automated Collection Condition to as shown in the screenshot below,


Source: Shopify Help Center
Specify your stock availability in the Quantity section, you can input different quantities based on different geographic locations. 

Click

Save
There are similar steps to automate your Shopify Inventory setting from your Shopify app on iPhone or Android Smartphones, learn more about Enabling Shopify Inventory.

You can even use third-party Shopify apps to automatically track and manage your inventory, such as Nada. But we'd recommend that it's better to stick to built-in options, as they seamlessly get the job done. Plus, installing too many apps can slow down your website loading speed which we will discuss later in this article. 
4. Slow Website and Checkout Process
One of the main reasons most customers prefer eCommerce stores these days is for all the convenience it provides. So, even a little bit of minor inconvenience such as a slow website loading speed can trigger them to abandon your website and jump straight to your competitor's site. The fact that can make matters from bad to worse is, a 2-second delay can increase your website's bounce rate by 103%.
According to recent statistics, 86% of eCommerce websites load in 5 seconds or less. eCommerce sites that load in 1 second or less have a conversion rate of 2.5x to 3x more. Some of the leading eCommerce sites load within 1-2 seconds. 
Moreover, if you look into the Webmaster's Guide of Google and Bing, you'll find that website loading speed is a major ranking factor. The ideal benchmark for website loading time is between 1-2 seconds and the optimum website loading time is less than 1 second; ideally 0.8 seconds or less. 
Here are the Top 5 Major Issues that can slow down your Shopify website loading speed, 
Too many images, and videos

Uncompressed images

Using complex fonts and themes

Overloading the site with apps 

Code optimization-related technical issues
So if you want to rank on the top search results and intend to scale up your eCommerce conversions then it is highly recommended that you take effective steps to ensure the optimal or at least the ideal website loading speed. The solutions suggested below should help you resolve all the website loading speed issues. 
Solution
You can start off by checking your website's loading speed. You can use any of the following tools to do so, 
Just include your Shopify store's website link and the tools will automatically analyze your website's loading speed for desktop and mobile devices. 
P.S. – It is very essential to maintain a fast loading speed for both desktop and mobile devices. Especially for mobiles as 87.2% of eCommerce purchases are carried out using smartphones. 
You may want to make your website super informative by adding tons of pictures and videos. Yes, it will make your website more helpful to the website visitors, but if they slow down your website, then they may end up abandoning your site. So, all that information will ultimately go in vain. 
Here are the solutions that you can apply to rapidly speed up your eCommerce website, 
Remove unnecessary images and videos. Only keep the images and videos that are important, especially the ones that play a vital role in the conversion process. Alternatively, you can upload videos on YouTube and other video streaming sites and integrate the playable link on your website. 

Use the top Shopify image compressors, make sure to use image compressors that don't hamper the image quality but drastically reduce the file size. We'd recommend you use

Avada Image Compressor

for Shopify. It has both free and premium solutions, the free version can compress 50 images per month. 
However, if you need unlimited image optimizations and more advanced features then you can consider purchasing their premium solution for $34.95 per month.  
It is best to keep your website minimalistic, as eCommerce customers prefer websites that are easy to use, simpler, less stressful, and most importantly faster. So, remove unnecessary themes and modifications to enhance your website's loading speed. 
Remember, at the end of the day customers want convenience, as long as your website looks modern, sleek, and resonates with your branding it's absolutely worth it. It's fine to have a website with a gorgeous design, but don't overdo it. You can read our eCommerce website design tips to learn more.  
It is best not to hoard your Shopify website with too many apps. Just because you've access to a wide range of apps doesn't mean you should install more apps than you need. Shopify already has made built-in features, so only install third-party apps for solutions that the built-in solutions don't cover. So, remove every single unnecessary app and see how much faster your site gets. 

Apart from all the user-friendly features of building and customizing your Shopify site, it is necessary to have extensive coding skills and experience to fix many issues concerning your eCommerce site's website loading speed. Unless you have proficiency in complex coding, it's best to hire a Shopify Developer. You can

consult with our IT experts

to get proper solutions.
5. Duplicate Content
When you add a new product to your Shopify store, it generates a new web page for that particular product based on its category. So, as the URLs are generated based on product categories, it generates identical or similar URLs for different web pages. The generation of identical or closely similar URLs is popularly known as duplicate content. 
Now, the duplicate content confuses search engines to determine which web page it should rank. And, having a large number of duplicate content can severely hamper your search rankings. To resolve this issue, Shopify integrated the automation of canonical tags, these are instructions that specify the unique purpose of the page to search engines. 
Unfortunately, this is not a foolproof countermeasure to resolve the issue, so the problem of duplicate content yet remains unresolved. 
Solution 
The most effective way to fix duplicate content is to optimize your Shopify store to prevent and stop the generation of duplicate content. So, there is this file called robot.txt, by editing this file you can send instructions to search engines and specify which pages can be indexed and which cannot be, and even deindex web pages. You can learn more about editing robot.txt for Shopify. 
Disclaimer: This is a very advanced technique and should only be done by a coding expert specialized in technical SEO.
However, if you need help you can consider contacting our IT Team to help you resolve the duplicate content issue on your Shopify store. 
6. Duplicate Page Titles & Meta Tags
So, when Shopify generates duplicate content, it also ends up creating duplicate page titles and meta tags. Similarly, it will lead to the same problems as the creation of duplicate content.
Solution
You will have to locate all the duplicate content first to identify the duplicate page titles and meta tags. After finding them, you will have to manually edit them. But all of this can be very time consuming and requires coding expertise, as you'll also have to fix the page URLs. 
Moreover, it is also important to edit the robot.txt file here as well, so unless you've extensive experience in technical SEO, it is better to consult with an IT expert to resolve the issues for you. 
If you need help resolving these technical Shopify issues, you can consult with our IT experts. 
Will These Tips Resolve the All Shopify SEO Issues?
We have addressed all the critical Shopify SEO issues that need to be addressed immediately. Without resolving these issues, your website won't rank on the top search engine results. So, you will be missing out on massive conversion opportunities. 
That's why we have recommended all sorts of solutions here, some of which you can resolve on your own if you follow our suggestions precisely. 
As for technical issues, it is safe to hire technical experts. We have dedicated Shopify SEO experts with years of extensive experience in resolving all of these issues. You can look into our Shopify SEO services, or get in touch with our experts.