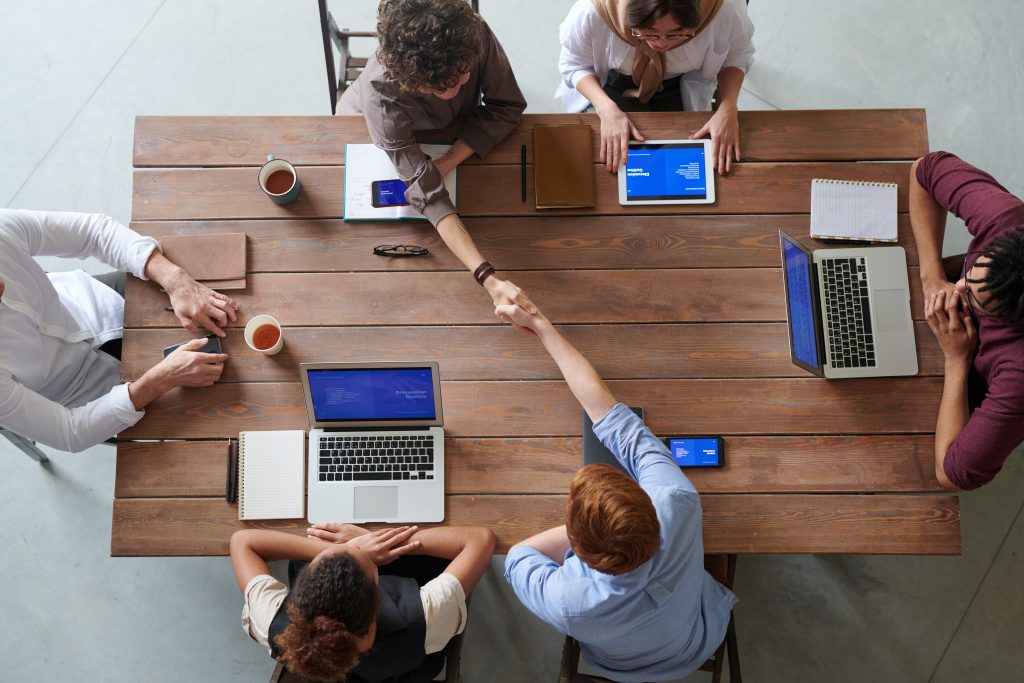 We see brands still trying to recruit affiliates like it is 2007. They are using the same, tired approaches, the same tactics that they've always used, and take it from us, it just doesn't work the same way that it used to.

If you are looking for affiliates in 2020 with an outdated strategy, you are probably not going to find affiliate marketers to promote your product or service.
The affiliate industry has changed a lot, so we have prepared this small handy guide on "how to recruit affiliates in 2020" for you to go out and find super affiliates.
What is the most significant change in affiliate recruitment in 2020?

The change is very drastic. The number of quality affiliate offers in the market has grown exponentially, and every good affiliate is receiving way too many good proposals daily.
This change is leading every good affiliate to be a lot more demanding than before, and it's getting a lot harder to recruit affiliates.
At old golden days, we just used to open an "affiliate sign up page" and share among social media groups and some forums, and we used to get their sign up request and boom, we could recruit affiliates.
Now, it's just opposite, good affiliates / super affiliates mostly have a "contact me" or "partnership inquiry" page, where we have to knock them, pitch our benefits, and then negotiate to have them sign up for the affiliate program.
Here are the steps for recruiting affiliates the right way in 2020.
1. Figure out who are the right kind of affiliates

Before even you start to start looking for affiliates, you need to think and figure out what kind of affiliates will be right for you. There are many types of affiliates now.
For example – coupon sites, real-life influencers, bloggers, social media influencers, forums, youtube channels, small companies, etc.
Also, each of these affiliate types has a lot of variants that you need to be sure before you start your effort for affiliate recruitment.
For example – if you own a supplement brand, you need to check your branding, your pricing category, your target audience, and based on that, you need to figure out what kind of blogs (an example type of affiliate) you should target to recruit.
And by targetting a blog, I am not indicating only "niche." I am also referring to how much traffic they should have, what kind of blog they should be (single niche / multi niche), what kind of topics they write on (info/review/money), etc., all the possible factors.
It's crucial to figure out what kind of potential affiliates will find your affiliate offering appealing, and you should make a list of these types of affiliates.
We call them "highly relevant affiliates." To recruit affiliates in 2020, you need to be clear about who is/are your highly relevant affiliate(s).
2. Find Affiliate Marketers

Once you make a list of your highly relevant affiliates, you can start to reach out to them, and recruit.
You can find affiliates in 2 major ways –

a. Outbound Method
There are several ways to reach affiliates on your own. Let me give you the two best methods I use all the time.
i) Competitors Affiliates:
If you do a google search using your competitor's brand name and check for several pages of results, you'll probably find a good number of results promoting your competitor's product. They are your competitors' affiliates, grab em.
ii) Your Money Keyword Based Blogs:
List your best selling keywords, search each of these in google using your target countries. List all the results and filter them down to match your highly relevant affiliates list. There you go – you have a sure shot list of potential affiliates.
b. Inbound Method
I love the inbound method. It saves a ton of time and brings in super interested affiliates. Here are another two methods for inbound that you'll love.
i) Best "your niche" affiliate offers to promote:
Google "Best Supplement Affiliate Offers to promote" (assuming you are trying to find affiliates for supplement brand) and list down the results (again use different geo in search to find the best results). Then simply contact them and pay them a bit of money to add your offer on their list.
ii) List on affiliate forums/directories: Affiliate forums like affiliatefix or warriorforum, or sites like offer vault have a ton of affiliate marketers. You can simply list your offer there.
Tip: You can read our guide to find affiliate marketers for a very detail guide around how to find affiliate marketers.
3. Recruit Affiliate Marketers
Once you are in touch with a potential affiliate, you should start the recruitment process.
To recruit the affiliate, as soon as you get the application – you need to do three things.
i) Come up with an " affiliate qualification questionnaire." You can ask these questions in a form or in a phone/skype interview.
ii) Once you qualify the affiliate, offer a great commission, with a bunch of support that will attract the affiliate to be super active and give his best.
iii) Prepare an automated engagement email series for the affiliates. You can design the email series as you like, but make sure to include few things in the series like – best methods to promote your product, what has worked so far, some ideas about promoting your products, educate him on your product, and so on.
Summary:

In 2020, you can not think anymore that affiliates will come and fill a big request form and then wait for you. Some might come, but most won't.
So, you need to start outreaching them for the best result, have a proper recruitment process and plan on keeping the affiliates engaged.
If you follow this in 2020, you can recruit affiliates perfectly and make your campaign successful.

And, we do help with affiliate recruitment and both engaging them (management), if you have a project to discuss you can simply get in touch.

Also Read: How To Keep Your Affiliates Happy