Nowadays, people spend most of their time on smartphones and computers. Whether the purpose is to entertain, educate or work, people spend countless hours of their day using the internet. 
Statistically, more than 5.16 billion people are actively using the internet and social media every day, which is 64.4% of the global population. On average people spend about 6-8 hours per day using the internet. 
And, the number is rapidly increasing as more people get accustomed to the norm of relying on digital technologies and the internet.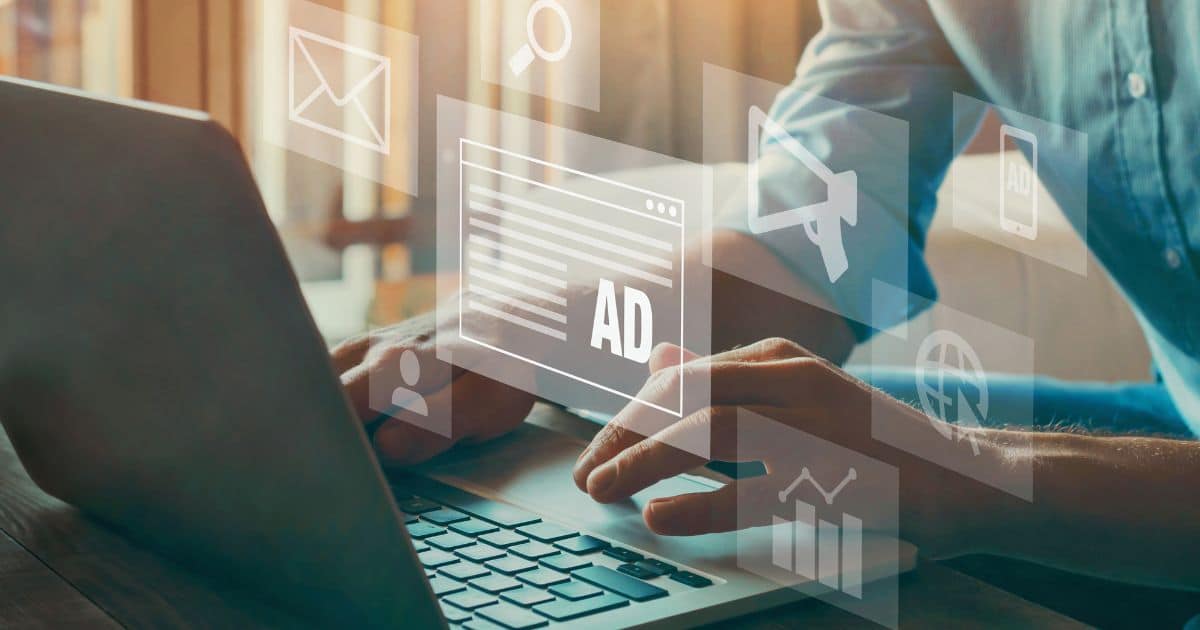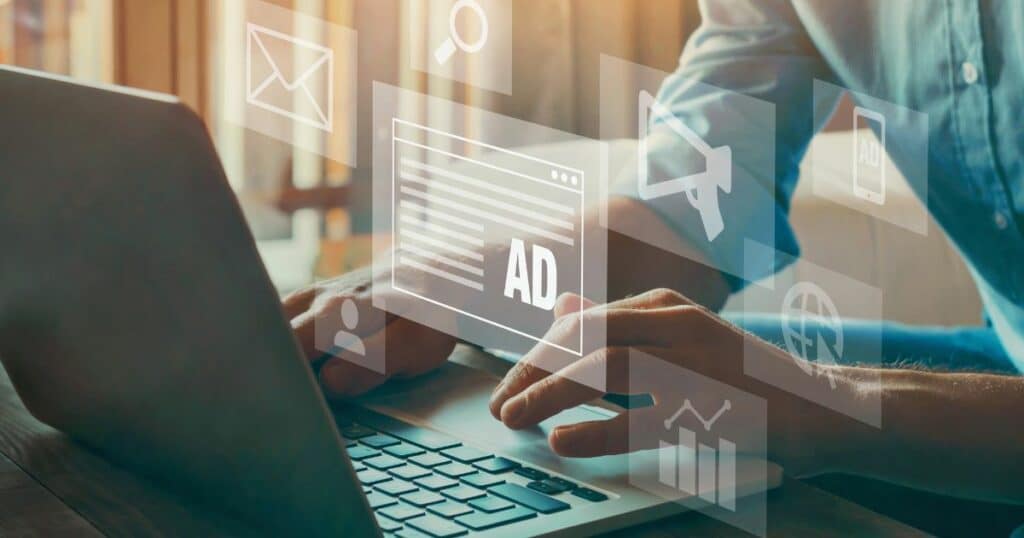 The rapid use of the internet, social media, and search engines are major opportunities for businesses to broaden their reach to the target audience.
According to recent research, it was found that more than 70% of businesses are actively leveraging digital transformation, and are extensively investing in digital marketing. 
84% of businesses use at least one emerging digital technology, and 91% of them consider using various online technologies to improve their business growth. 
As most businesses globally have adopted a wide range of digital marketing strategies, it is becoming more competitive than ever. The competition in the digital world is considered more fierce than ever. 
If you want your business to survive, grow, and thrive you need to apply effective digital marketing strategies in the right way. 
And, if you're applying the wrong digital marketing strategies or if they are not executed properly then there's a high chance that your digital marketing strategies won't work, no matter how much time, effort, or money you invest. 
So, in this article, we will discuss 5 signs that your digital marketing isn't working, point out 20 reasons why your digital marketing strategies aren't working, and provide effective tips to effectively use the right digital marketing strategies.
5 Signs that Your Digital Marketing Strategy Isn't Working
One of the most threatening and underlying issues of ineffective execution of digital marketing strategies is, you may not even know whether they're working or not.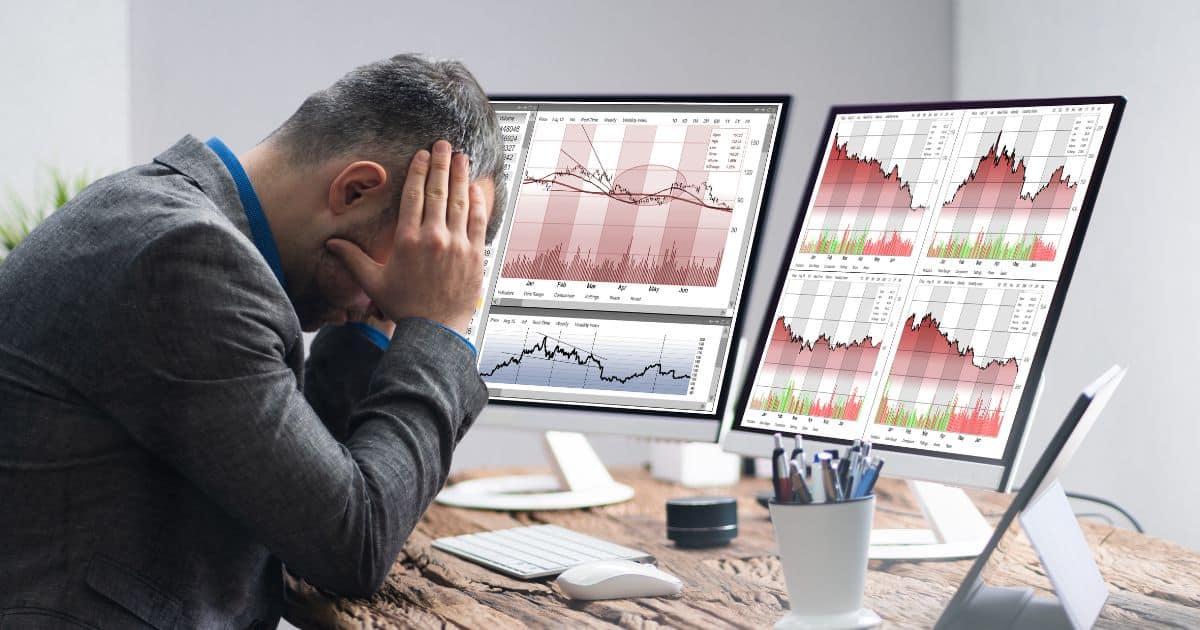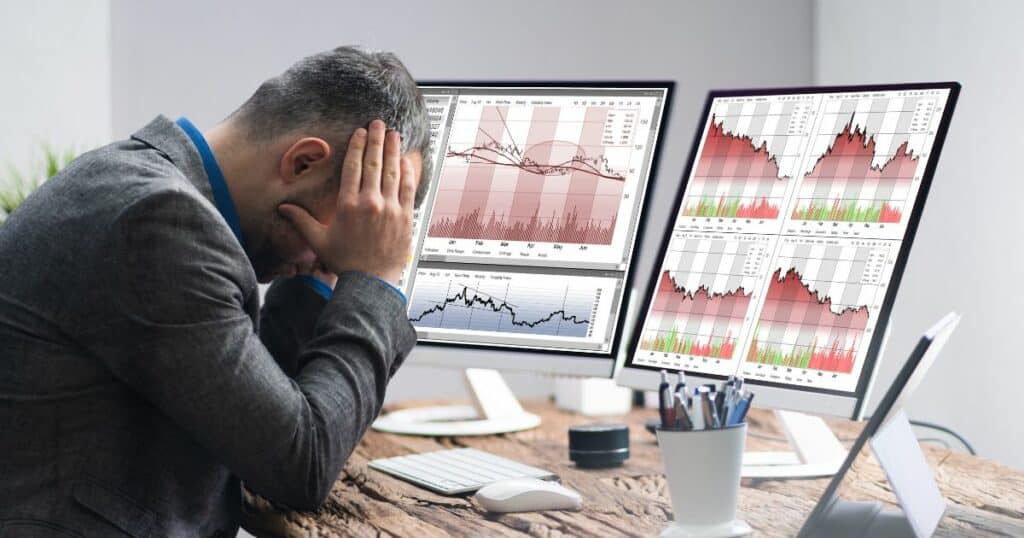 Here are the 5 major signs of understanding whether your digital marketing strategies are working effectively, 
    1. Attracting the Wrong Audience
Has it occurred to you that your digital marketing strategies are mostly attracting the wrong crowd? Whether it's on social media or your website, the wrong people are engaging with your content.
So, at the end of the day, you're stuck with junk leads, and irrelevant engagement that adds no real value to your business. 
    2. Your Traffic Does Not Convert
Whatever traffic you're getting doesn't seem to convert. No one fills up your forms, engages, or purchases from your business. 
If your statistics represent a significant amount of traffic and almost no conversion then that means your digital marketing isn't working. The reason you're trying to get higher traffic is to drive increased conversions, and purchases.
So, if your digital marketing strategy isn't enhancing your revenue, there is something wrong with it or its implementation. 
    3. Changes in Strategies Don't Make a Difference 
You may have tried changing your digital marketing strategy multiple times, but the results don't change, nor does it improve the level of conversions. 
This means that the changes in your strategy aren't working. Either it's because your entire strategy is flawed or the changes aren't effective enough for improving your business growth. 
    4. Your Business Isn't Getting Enough Revenue
If your current digital marketing strategy isn't driving revenue into your business, there is something wrong with your strategy. 
Whether you're investing in social media, SEO (search engine optimization), or PPC (pay-per-click) marketing, if they are not captivating potential customers to buy your products or services then your current digital marketing strategy definitely isn't working. 
The key determining factor and the ultimate KPI to measure the success of your digital marketing strategy is the impact on your revenue. 
    5. You're Unable to Breakeven or Earn a Profit
If you're not getting enough sales, then you can't expect to earn profit or break even. 
So, if the statistics show that you haven't earned enough profit and couldn't break even then it's a huge indicator that your digital marketing strategies are not working.
Top 20 Reasons Why Your Digital Marketing Strategy Isn't Working? 
Now that you're aware of the fact that your digital marketing strategy isn't working, it's time to learn why they aren't working. 
Once you are well aware of the reasons, it should be easier for you to understand what you did wrong, and come up with effective digital marketing strategies to upscale your business's true growth potential. 
In this section, we will help you understand 20 major reasons why your digital marketing strategies have been ineffective and unsuccessful. 
1. Undefined Goals
First of all, it is important to understand what it means to have an undefined goal. Having an undefined goal means you don't know what you want to achieve, and the amount of effort, budget, and resources required to accomplish certain goals, tasks, and objectives. 
A well-defined goal will essentially give you a purpose to create and develop a digital marketing strategy. Not having a defined goal is like walking toward a certain destination randomly without knowing where you're going.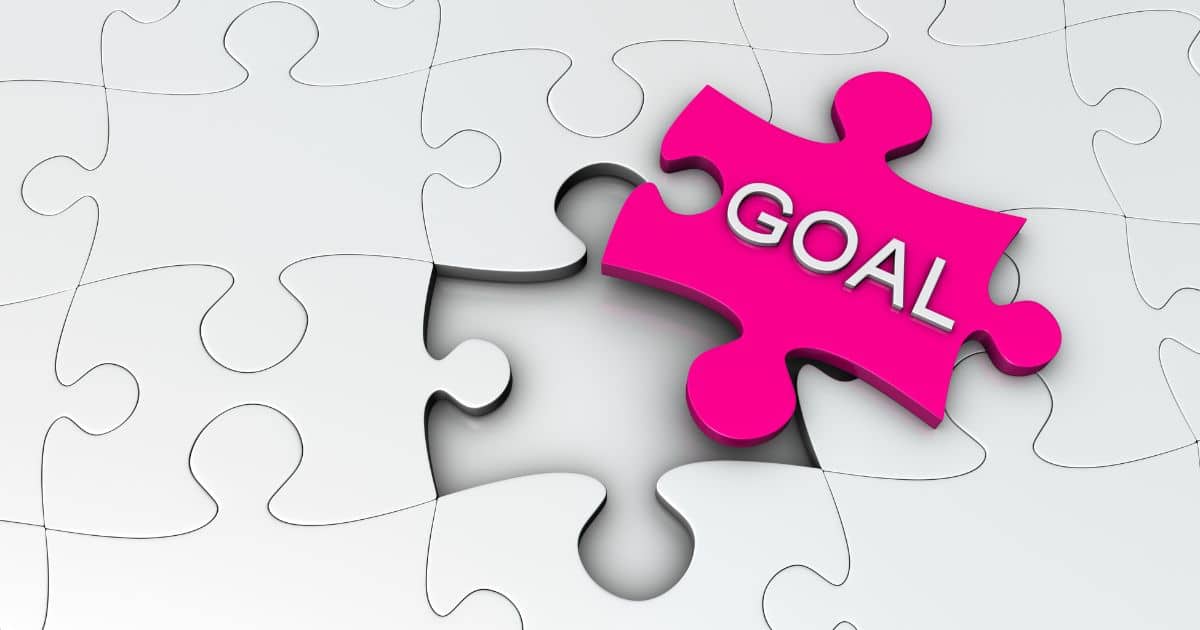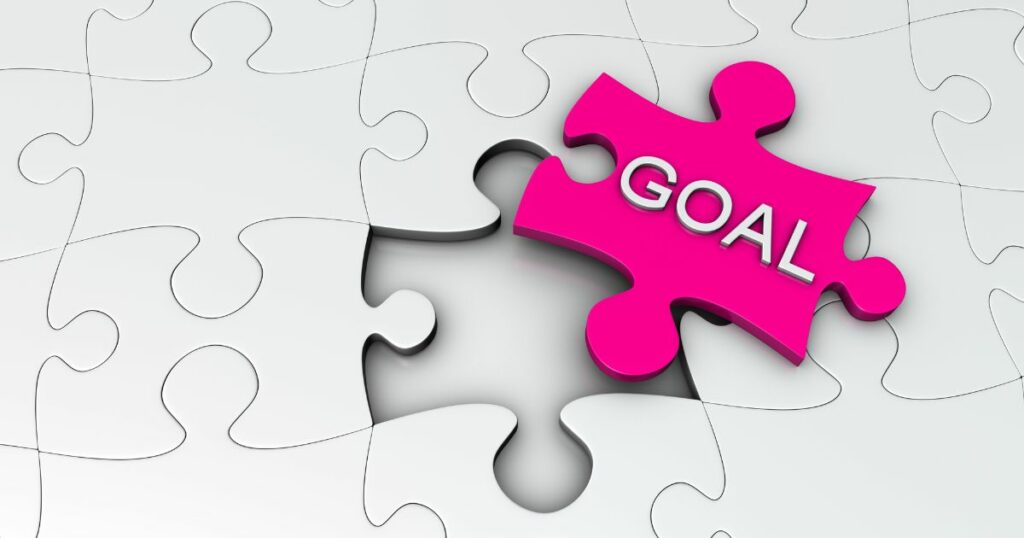 At the end of the day, you will reach somewhere but it's most likely that place isn't your destination. Similarly, using digital marketing strategies that are based on undefined goals won't bring the results you expect, rather it will mostly increase unnecessary costs and lead to substantial losses. 
To avoid creating faulty digital marketing strategies it is crucial to set practical, clear, and well-defined goals. The most effective method of setting highly effective goals is to follow established and proven goal-setting frameworks, like the SMART goal framework. 
The popular acronym SMART abbreviates to Specific, Measurable, Attainable, Realistic, and Timely.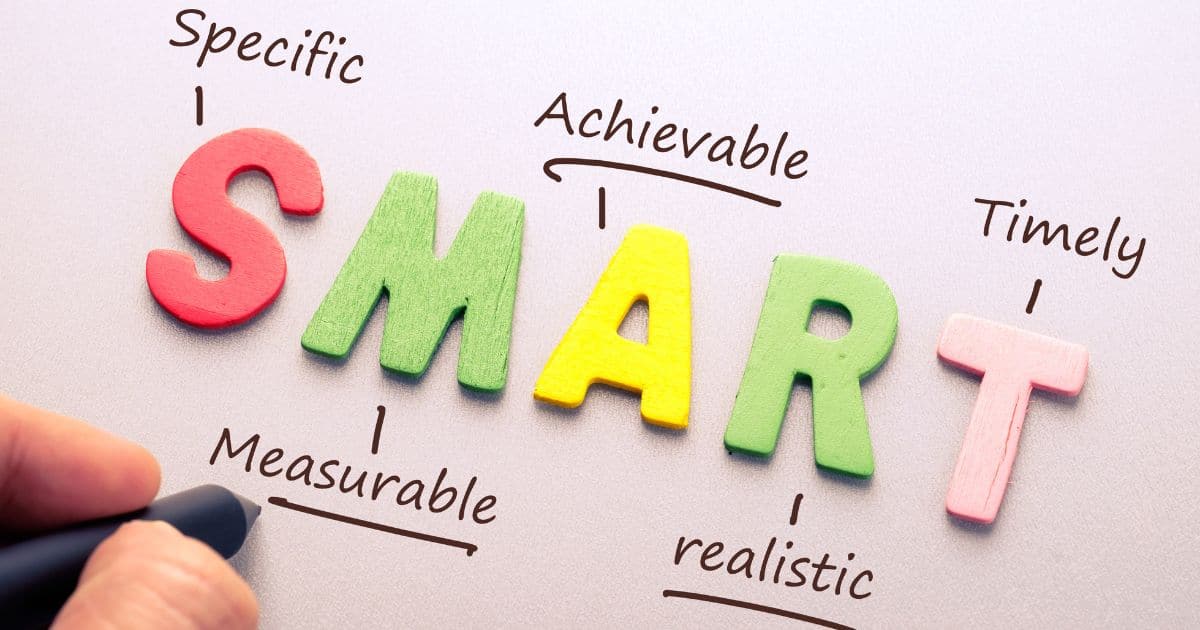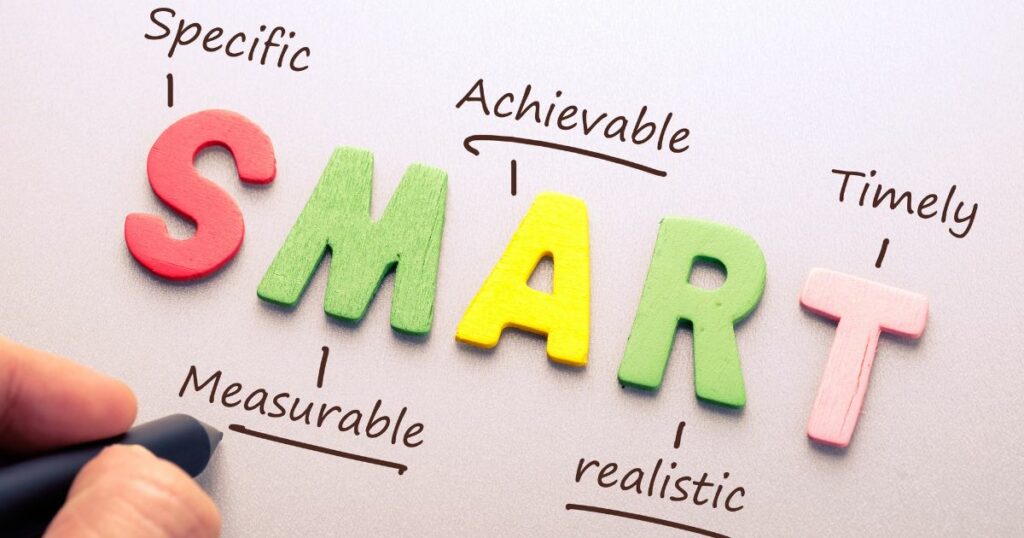 Here's how you can use the SMART goal framework to set well-defined goals to create effective digital marketing strategies,
Your goal needs to be specific, it cannot be something vague. It needs to be something that's precise, clear, and defines a higher sense of purpose. 
For example, if you want to set a goal to increase more qualified leads then a specific goal could be 'acquiring 2x more qualified leads in the next 6 months with an effective combination of content, SEO, Social Media, and PPC marketing ' 
Or, if you want to improve your online presence on search engines then it could be 'Enhancing Brand Awareness with Effective SEO strategies within 6 months to 8 months'. 
A specific goal will help you stay focused and particularly prioritize creating digital marketing strategies that are effective and brings real value to your business. 
It is very essential to set goals that are measurable and can be easily quantified. 
Let's say you want to increase your revenue, then you can set a measurable goal like 'growing revenue 2x to 4x more' or increasing revenue by 200% to 400% within a month, quarter, or year.
By quantifying your goal, you know what kind of benchmarks you need to hit while creating a digital marketing strategy to achieve that goal. 
Hence, it will give you enhanced clarity to figure out effective digital marketing strategies to accomplish your goals. 
One of the most important aspects of setting realistic goals is to make sure that they are achievable. It won't do you any good to set goals that aren't attainable within your budget and exceed the capacity of your existing resources.
If you do set goals that are beyond your limits, you will just end up exhausting your resources and ultimately your strategies are doomed to fail. 
To set attainable goals it is critical to conduct an effective trend analysis and market research to determine the highest potential of your existing resources.
By setting attainable goals, you can create robust digital marketing strategies that will bring positive results, and drive significant business growth. 
This may sound simple but your goals need to be realistic and relevant. If you think from the perspective of SEO, you cannot expect your pages to rank#1 on the first page of search results a few seconds after publishing them. 
First, your web page needs to get indexed, and then it will rank on the search results depending on the content quality, search relevance, domain authority, and many other technical factors. 
If you set a goal to enhance your brand awareness, online presence, and revenue by ranking on the top search results for newly published content within the next 24 hours, then your goal is highly unrealistic and it is not going to succeed. 
Or, if you expect to get tons of sales just moments after posting sales content on social media, there's a high chance that it won't work either. 
So, if you want to set realistic goals, you should conduct extensive research, identify your business's core competencies, and set result-focused goals accordingly. 
While you're creating strategies it is very important to set a particular time frame to complete each task. Usually, the formation and execution of digital marketing strategies require a significant amount of time. 
You need to figure out the average time span required to complete certain tasks in your strategy. As most digital marketing strategies require the effective execution of multi-stage projects, it is crucial to properly analyze the optimal capacity of your resources and set achievable deadlines accordingly. 
Not to mention, setting deadlines will help you have a clear idea of how much time you should spend on each task, in this way it will help you allocate time effectively and enhance your operational efficiency. 
Undoubtedly the SMART goal framework is a super effective proven method to create effective goals, but while you're at it you should also be aware that it has a dangerous pitfall of leading to tunnel vision. 
The advantage of the SMART goal framework is that it helps you stay highly focused on particular objectives, but at the same time, you might neglect and ignore other important aspects that can potentially hinder your business's long-term sustainability. 
For example, if you are overly focused on achieving a specific metric or outcome such as hitting a sales quota or increasing website traffic, then you may neglect other important factors like customer satisfaction or maintaining the quality of your content.
So, when you're setting well-defined goals make sure to have an open mind, and conduct extensive research to analyze and verify whether you're taking the right decision. You can also consider consulting with a Digital Marketing Expert to help you evaluate your goals and create effective strategies.
2. Poor Understanding of the Target Audience
If you don't know and understand what your target audience specifically wants and needs, you're missing out on the most important aspect of strategy formation. 
Without particularly understanding your target audience, you're set to create marketing strategies to attract the wrong audience.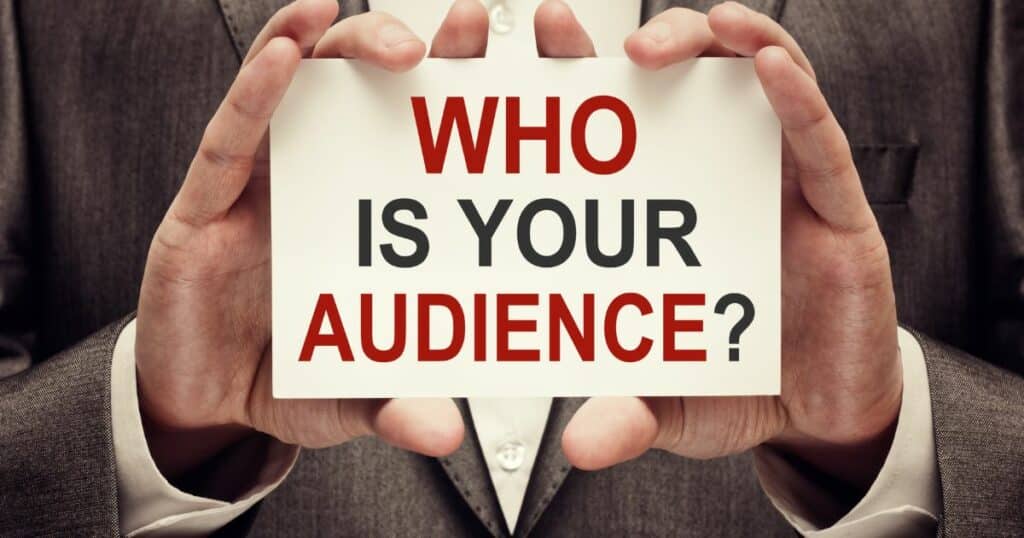 The objective of creating effective digital marketing strategies is to influence, captivate and entice your target audience to take some sort of action and ultimately purchase your products and services. 
That's why it's super important to specifically target your intended audience by identifying and thoroughly understanding their requirements.
To understand your target audience better, you can consider following a few simple steps listed below,
Analyze the Search Pattern of Potential Buyers
It's pretty common for online shoppers to search for particular products or services that they intend to purchase.
Typically online searchers use keywords or phrases to find these products. So, people who are searching for your products or services are your target audience and potential customers. 
To find these keywords or search phrases you can use keyword research tools like SEMRush, Ubersuggest, Ahrefs, and Google Keyword Planner.
Additionally, you can analyze the search trend of your products and services using tools like AnswerthePublic and Google Trends. 
The keywords or phrases that have the highest search volume for your products or services are the ones being searched by your target audience.
The main gist of identifying the search pattern of potential buyers is to gain key insights into crucial demographics, interests, and the behavior of your target audience.
Identify the Purchase Intent of Your Target Audience
Using keyword research and trend analysis tools you can also get an idea of the purchase intent of your target audience. 
By using those keywords and search phrases you can dig deeper and conduct more research to identify the purchase intent of your target audience.
Being aware of the purchase intent of your target audience will help you create effective digital marketing strategies that are designed to convert potential customers into paying customers. 
Divide Your Target Audience into Specific Groups 
The purchase intent of your target audience may widely vary depending on demographic like age, gender, level of income, etc. along with more essential factors like needs, values, and interests. 
Depending on the product or service that you sell your target audience might include a high school student and also a top C-level executive. 
Now, you will have to create specific digital marketing strategies, run different campaigns and even decide which digital channels to reach out to potential customers across each segment of your target audience. 
You can create unique buyer personas for each segment of your target audience. In this way, it will be faster, easier, and much smoother for you to formulate effective digital marketing strategies catered to specific groups in your target audience. 
Typically a buyer persona includes a gross summary of all the essential information about specific individuals within your target audience. So, by analyzing these buyer personas you can seamlessly target the right audience for your marketing campaigns. 
3. Ineffective SEO
Out of all digital marketing strategies, SEO is by far the most important digital marketing strategy to establish and enhance your business's online presence. 
Today, most people use search engines to find particular information, products, or services. According to BrightEdge research, it was found that 68% of all online experiences begin with a search engine, and 53.3% of all traffic comes from organic search results.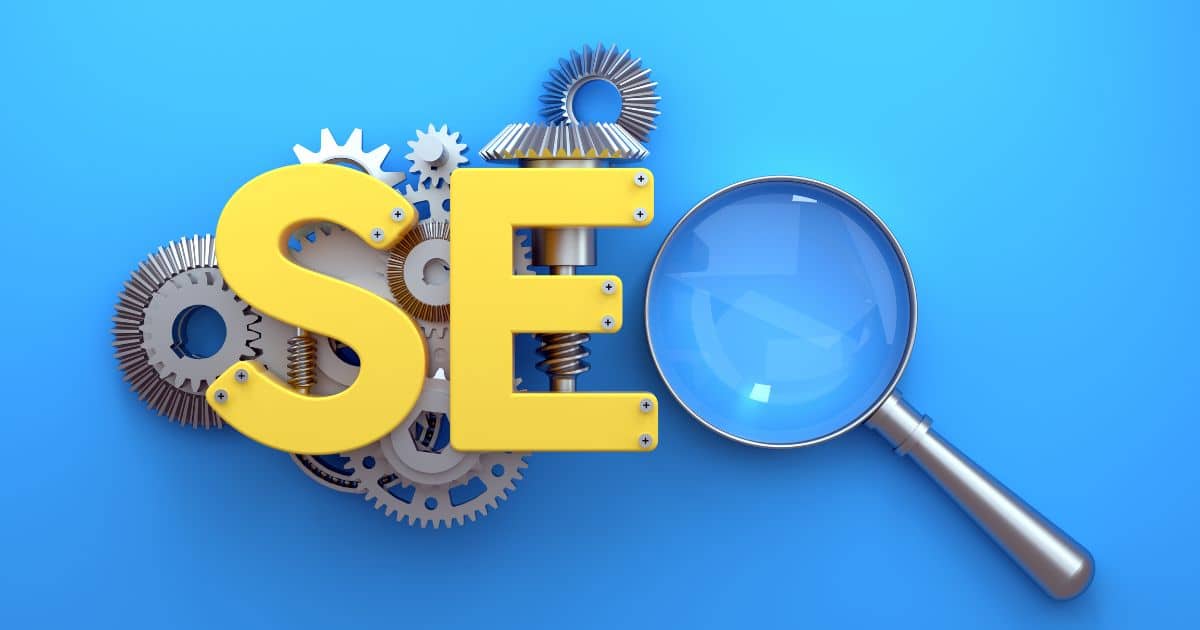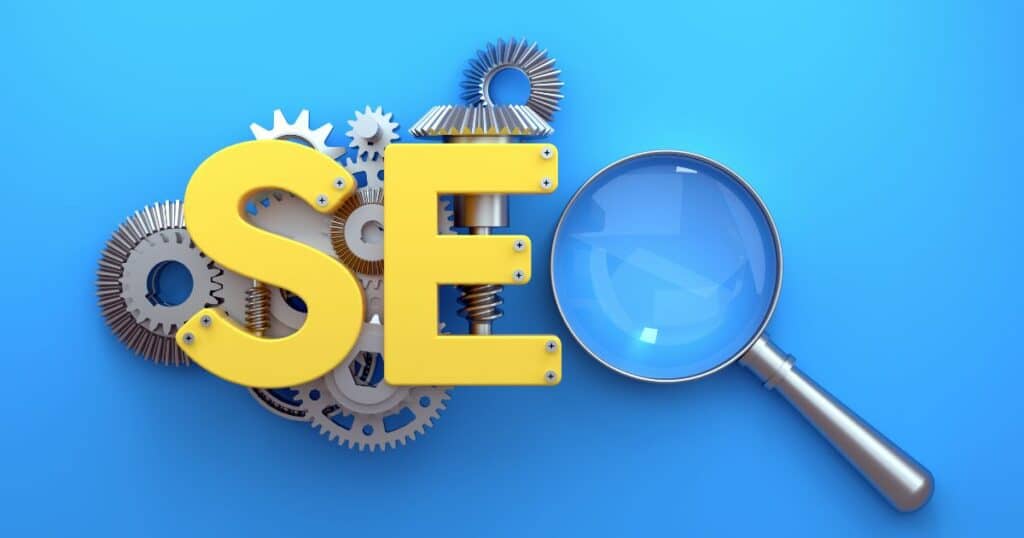 Additionally, 81% of online shoppers refer to search engines before making a purchase decision. And, 75% of online users never scroll past the first page of Google, in fact, most online searchers don't even scroll beyond the top 5-7 search listings appearing on the first page of search results. 
Although this may sound like the obvious is being stated here, the web page ranking#1 gets the higher number of clicks. The average CTR (click-through rate) of the page ranking#1 on Google gets 27.6% of all clicks. 
If you want to improve your brand awareness, increase conversions and grow your sales revenue then it is incredibly important that you prioritize SEO as a crucial part of your digital marketing strategy. 
On the other hand, it is also vital to be well aware of the fact that applying the wrong SEO strategies can have dire consequences on the online presence of your business. 
It can significantly hamper your search rankings and drastically decline your website's organic search traffic resulting in a loss of potential customers and revenue.
In more severe cases your website can get penalized by Google, Bing, or any other search engine where you are trying to rank on the top search results. 
These penalties can include search engines not indexing your web pages, certain web pages might get deindexed, or deranked, and most the severe consequence of all is, your website might get removed and banned from the search engine database. 
Don't worry, it's possible to get a website unbanned and re-enlisted in the search index again, but that requires tedious effort, extensive SEO specialization, and a significant amount of time. 
What's worse is it can cost you a couple of times more than investing in hiring SEO professionals or a proficient SEO agency.
If you feel like you have been penalized by Google or any other search engine you can read our comprehensive guide on how to recover from search engine penalties. 
If you need help recovering from search engine penalties or if you're interested to get your SEO done by a Professional SEO Agency, you can consider booking a Free SEO Consultation, and one of our experts will get in touch with you soon.
Or, you can hire in-house SEO professionals to conduct effective SEO and boost your online search visibility to the next level. Whatever you do, make sure you're working with highly skilled SEO experts. 
SEO is an expensive investment, so it's crucial to invest wisely. Nonetheless investing in SEO is always worth it as it yields long-term results and contributes to extensive business growth.
4. Poor Quality Content
The foundation, development, and execution of your digital marketing strategy solely depend on the quality of your content. 
In today's digital world, the competition's fierce, and the only way customers can truly differentiate your products and services from your competitors is through your content. 
Content comes in different forms, it can be in texts which typically include blog posts, articles, case studies, and eBooks. And, it also includes images, videos, and podcasts. 
The main purpose of creating content in the aspect of digital marketing is to attract your target audience by adding value that entices customer demand.
Usually, businesses educate customers about their products and services through content, but to grab their attention it is also necessary to ensure that your content is relevant, informative, interesting, and engaging. 
If you're neglecting content quality then you're making a terrible mistake, it will severely hamper your business's online presence as the search engine and social media algorithm can identify how relevant, engaging, and value-packed your content are. 
So, if your content lacks quality then there's a strong possibility that it won't reach your target audience, and even if it does the low engagement margins may indicate that your content isn't useful to your target audience. 
Ultimately, your content's online visibility will significantly decline, and it can also damage your business's reputation and hamper your brand's authority to algorithms like search engines and social media, as well as your target audience. 
5. Not Emphasizing on Customer Journey
Neglecting your customer journey is a terrible mistake when it comes to the creation and development of your digital marketing strategy. 
Typically the customer journey helps marketers understand how your business is performing from the customer's perspective.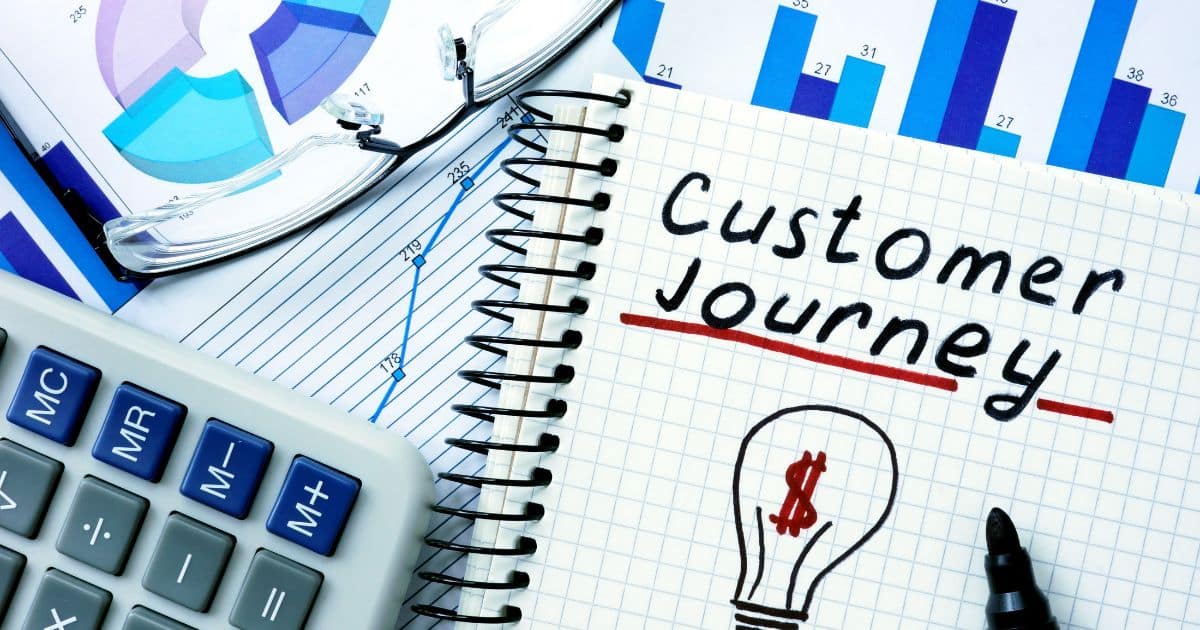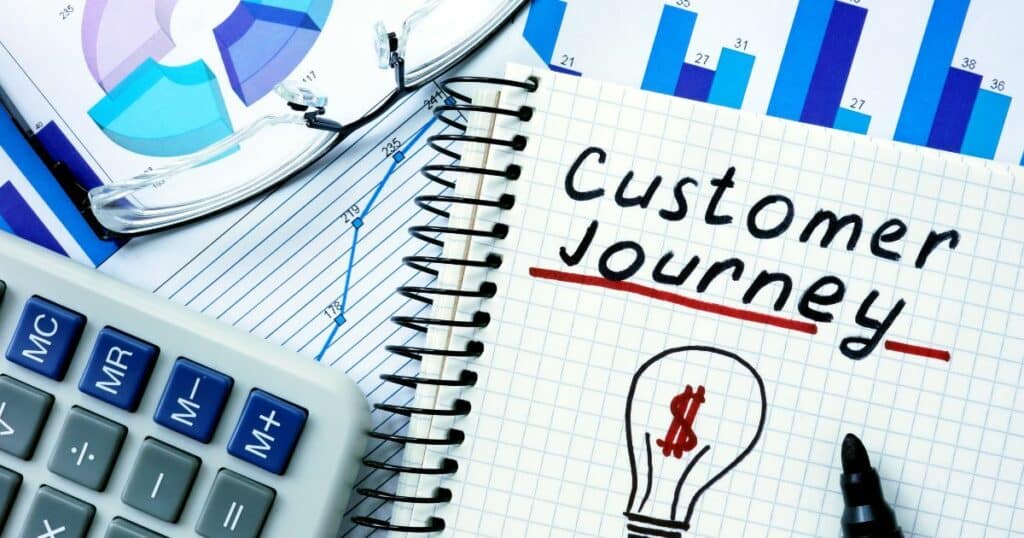 The customer journey is essentially a blueprint that highlights all digital channels and touchpoints that your target audience goes through until they finally purchase from your business.
So, by carefully monitoring, tracking, and analyzing the customer journey you can identify significant bottlenecks in your digital channels and touchpoints by coming up with more effective digital marketing strategies.
Plus, you can even figure out highly effective digital marketing strategies to improve your customer journey to enhance increased conversions and more sales revenue. 
To analyze and identify your customer journey you can consider using the AIDA framework (Attention, Interest, Desire, and Action). 
The AIDA framework segments your target audience into 4 specific groups to effectively portray your customer journey, which includes: 
Your objective is to educate your target audience about your business and its products to improve its brand awareness by creating interesting informational content.
Your target audience intends to learn in detail about your products and services to know more about their features and benefits. They will also explore your digital channels and check out your top competitors to determine which business provides the optimal value within their budget. 
Your potential customers are already hooked to buy your product/service, all you need to do is apply effective strategies to enhance their sense of urgency in buying your product. 
Your customers are about to purchase your product, use compelling CTAs to entice customer appeal to complete that purchase. 
You can use the AIDA framework on your website, social media, and other digital channels to improve the optimal effectiveness of all your digital touchpoints by leveraging the benefits of the customer journey to come up with game-changing digital marketing strategies.
6. Ineffective Message or Narrative
Without effective communication, it won't be possible for a business to properly connect with its target audience. If you're not communicating effectively then there's a high chance of misunderstanding and misinterpretation of your intended message. 
You might have spent a lot of time and budget to come up with a robust digital marketing strategy, and everything's set, ready, and perfect. But when you are communicating with your audience ineffectively it kills the entire flow.
To avoid making ineffective messages or narratives make sure to conduct in-depth research to acquire extensive knowledge about the content. Once you're done creating your content, have it double-checked to ensure that your content does not contain anything irrelevant.  
Even when you're engaging with your target audience on social media, forums, or any other channel try to stick specifically to the topic you're discussing. 
Sometimes even in the midst of a conversation, we tend to deviate from the original topic, and somehow the entire discussion goes out of context. Make sure to avoid that by staying focused on what you're talking about. 
Delivering effective messages will help your business build a solid reputation. Remember that effective communication is the key to building strong relationships and authority. 
7. Lack of Consistency 
Digital marketing is a broad aspect of marketing that covers a range of specializations for a business to promote and connect with potential customers which include SEO, Social Media Marketing, Content Marketing, Pay Per Click Marketing (PPC), Affiliate Marketing, Influencer Marketing, Email Marketing, etc. 
Each of these specializations of digital marketing requires consistency and long-term commitment. You can't just run a particular digital marketing campaign halfway through and decide to suddenly abandon it or jump to the next one. 
Especially when it comes to SEO, Social Media, and Content Marketing, you've to stay extremely consistent.
Your brand recognition, audience engagement, search engine rankings, business credibility, and even your ROI significantly depend on how consistent you are with the execution of your marketing strategies. 
When it comes to digital marketing you just can't afford to be inconsistent. The lack of consistency can trigger major issues which can hinder your online presence and harm your brand reputation. 
Applying effective digital marketing strategies requires several adjustments due to changes in market conditions, competition, customer engagement, and shifts in search engine dynamics, all of which requires consistency. 
Being consistent is instrumental if you want your digital marketing strategy to succeed, the lack of consistency is the ultimate recipe for killing your business growth and an open invitation to accept a substantial loss. 
8. Ignoring Social Media
If social media marketing is not an integral part of your digital marketing strategy, you probably aren't aware of the major opportunities that your business is deprived of. 
Currently, there are more than 4.89 billion social media users worldwide and it is expected to exponentially grow in the coming years. By the year 2027, the total number of social media users is expected to reach 5.85 billion.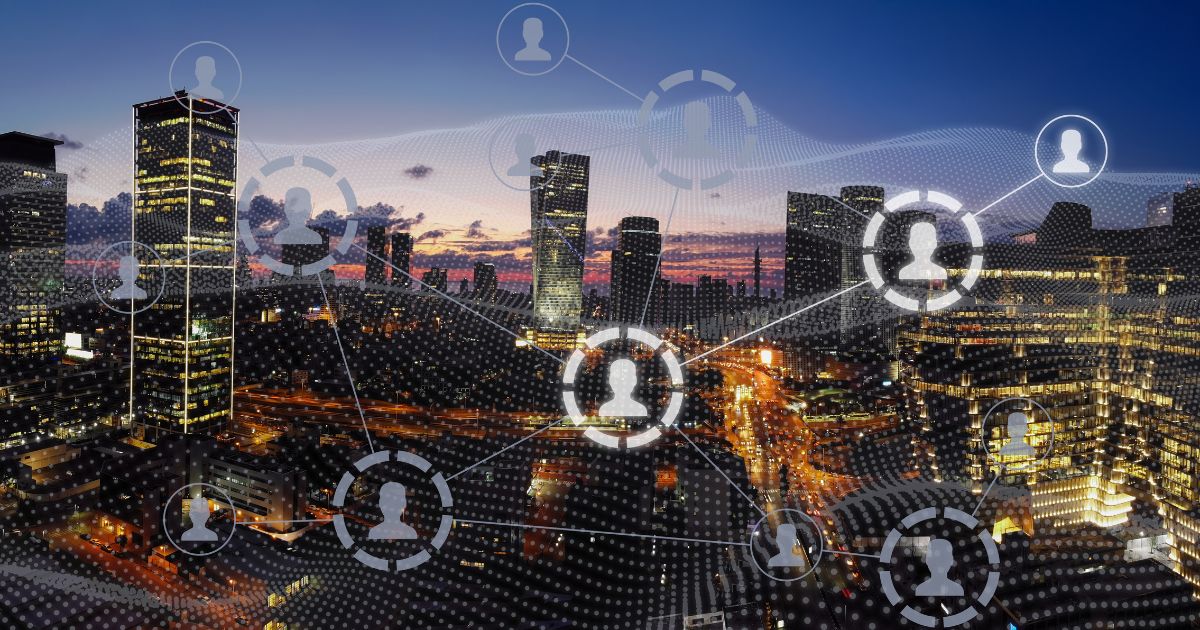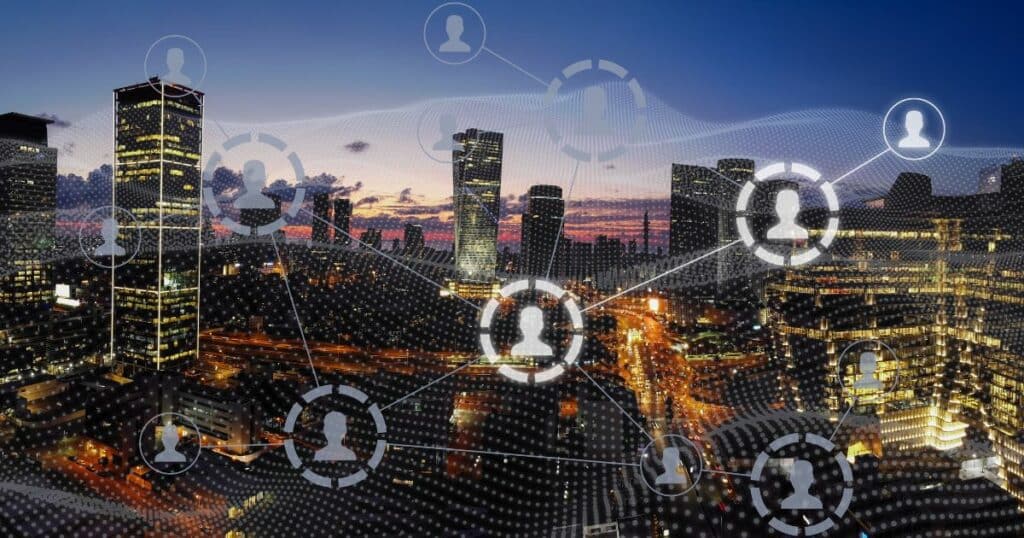 The current global population is approximately 8 billion, which means almost 60% of the people worldwide are actively using social media. 
On average people spend over 2 hours a day on social media, and with each passing day it's rapidly increasing.
There was once a time when social media was exclusively used for personal communication but in recent years it has evolved into a complete networking platform to connect people and businesses. 
Today, businesses use social media marketing to directly engage with their target audience to understand their requirements and run various marketing campaigns. 
The biggest advantage of social media marketing is, you can engage in two-way communication with your target audience. In this way, you implement effective marketing strategies to attract potential customers and boost customer retention. 
Also by actively engaging and interacting with your target audience you can enhance your brand awareness, credibility, and conversions. 
One of the major advantages of social media marketing is it allows you to keep your brand visibility consistent. So, by not tapping into social media you are likely to lose tremendous potential opportunities to improve your brand's online presence. 
Plus, it might also lead to various competitive disadvantages, especially if your top competitors have a strong social media presence. 
9. Lack of Engagement with the Target Audience
The sole purpose of creating and applying a digital marketing strategy is to attract the target audience and convert them into paying customers.
To attract your target audience and come up with highly effective digital marketing strategies, it is crucial to properly know your target audience. 
By actively engaging with your target audience you can seamlessly to get know them and understand their requirements and pain points better. 
Based on that you can come up with the right set of strategies that are designed to drive increased conversions and streamline greater revenue generation. 
Apart from directly acquiring vital information from your target audience, effective audience engagement can also help you significantly improve your business's online presence.
Social media algorithms tend to increase the visibility of posts that have a high engagement which includes active interactions over comments and a significant amount of shares and reactions. 
This will essentially help you improve your brand awareness and at the same time, it will also make your target audience feel valued. As a result, it will attract more potential customers and motivate your existing customers to become loyal to your business. 
You can even engage in more personalized two-way communication with your target audience on chat, email, comments, forum posts, and other digital channels. 
Active audience engagement can also encourage your customers to post user-generated content which can tremendously contribute to your marketing efforts.
To improve audience engagement, you can consider conducting online surveys or organizing games and contests on your digital channels to attract increased participation. 
10. Inadequate Budget
An inadequate marketing budget is a major bottleneck for running your marketing campaigns. Without a sufficient budget, it won't be possible for you to carry out marketing activities that require expensive tools and a significant amount of investment. 
46% of digital marketers reported in a survey that inadequate budget has been the most problematic and challenging issue for them. 
Before creating any digital marketing strategy it is very important to evaluate whether you have a sufficient budget to effectively run the campaign.
Let's say you have the budget to start a particular marketing campaign, but don't have enough to fund the entire program.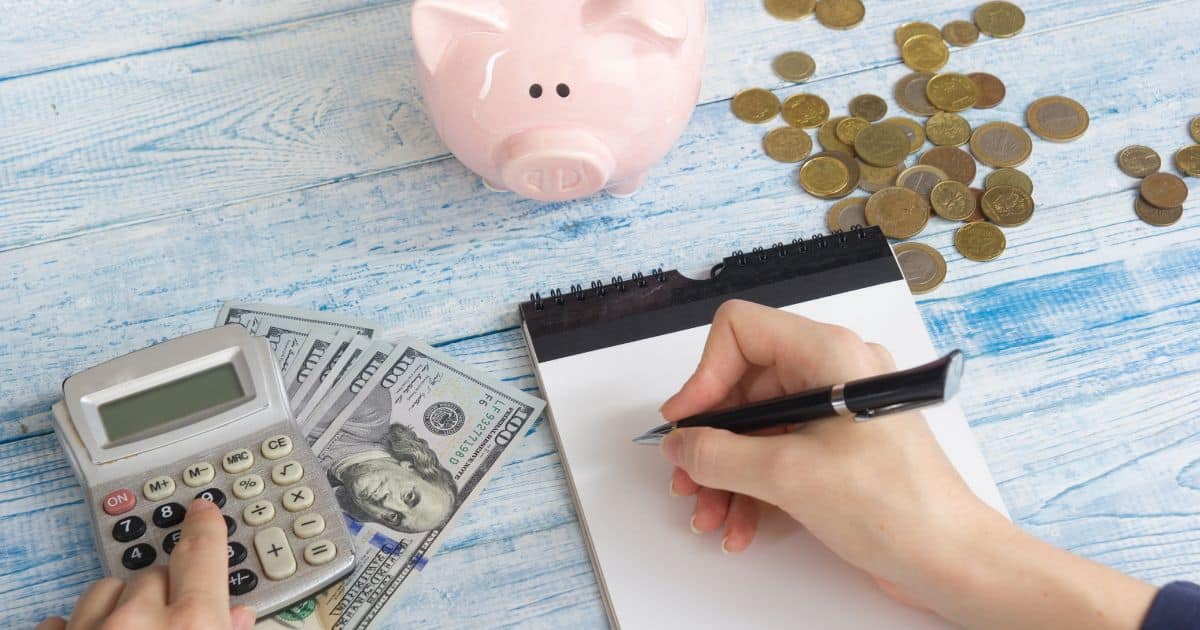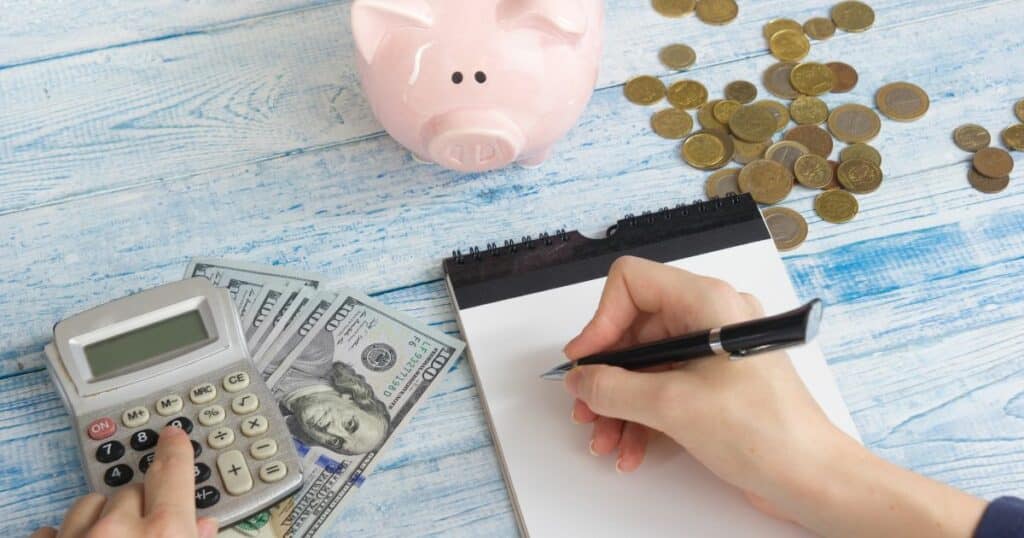 You decided to run the campaign anyway under the assumption that you will cover the expenses by investing the estimated profit you'd earn from this project. 
Unfortunately, it turns out that you couldn't achieve the profit that you initially expected. Now, you don't have the fund to continue the campaign, and you have got no choice but to abandon it. 
Ultimately, it's a disaster and the entire investment went in vain. To prevent such outcomes you should create digital marketing strategies that are feasible within your budget.
Be careful when you're creating and applying digital marketing strategies around SEO and PPC marketing. SEO and PPC marketing require a heavy marketing budget depending on the campaign and its activities.
So, plan wisely and make sure not to execute any digital marketing strategies that can lead to substantial loss. 

11. Poor Website Design & User Experience
Nobody likes a slow website, that's difficult to navigate, use and understand. Most online shoppers tend to get annoyed with websites that are cluttered, messy, and aren't user-friendly.
Your website is your permanent address on the internet, and each of your web pages is a major touchpoint to create a lasting impression, influence conversions and captivate increased sales.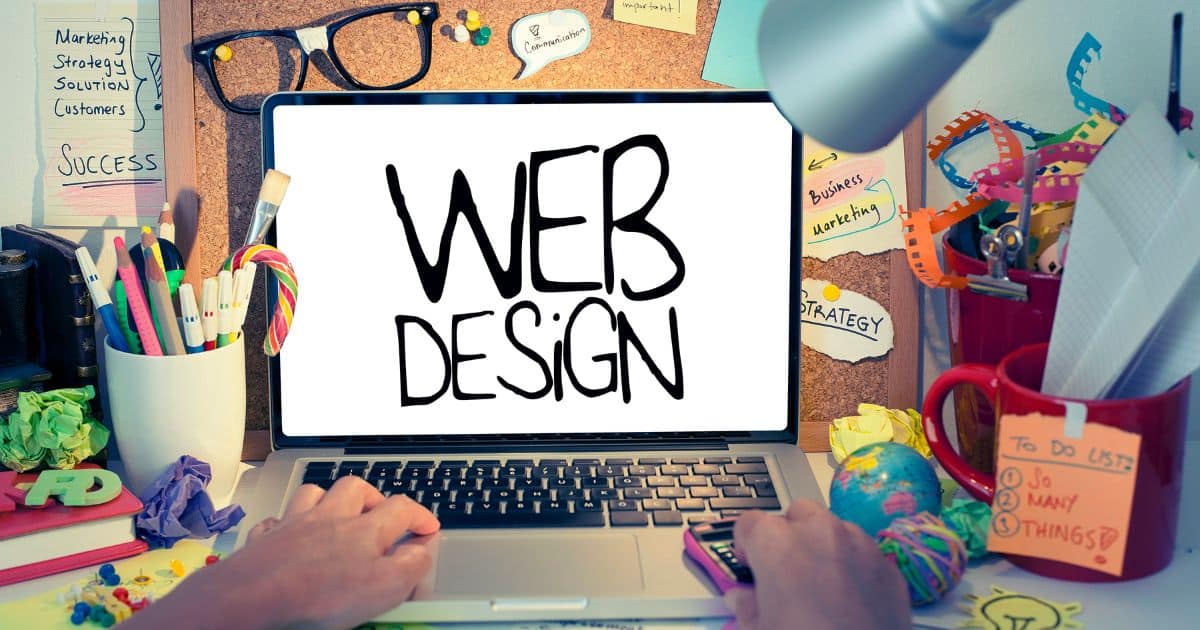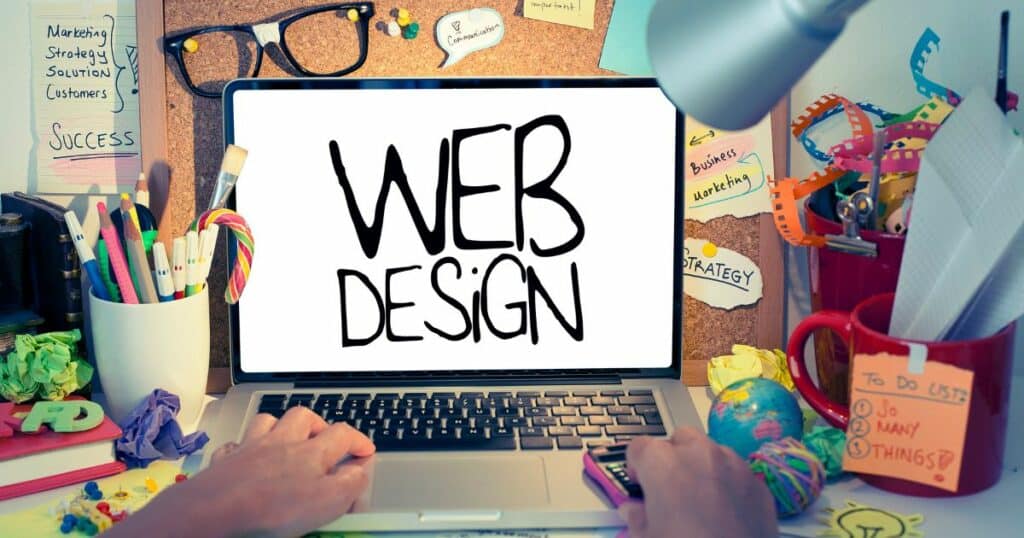 But if your target audience is not able to seamlessly browse through your website, it may lead to a terrible browsing experience. And that can significantly hamper your business's brand reputation. 
It's not just your reputation that's on the line here, your entire online presence depends on providing a solid user experience for your website visitors.
Search engines like Google and Bing highly prioritize ranking websites that provide a good user experience. According to Google and Bing guidelines, user experience is one of the top factors to rank a web page. 
If your website visitors frequently abandon your website, or if overall time spent on your website goes in a downward trend, it's an indicator to search engines that your website provides a poor user experience. 
To provide a good user experience you must ensure that your website's design is smooth, easy to understand, and navigate on all smart devices; computers and mobile phones. 
Search engines also analyze websites to determine whether they fit specific designs and user experience criteria, which makes it vital to ensure that they heavily focus on developing, optimizing, and maintaining a robust and highly functional website.
To learn more about developing a smooth website design and user experience, you can read our article on 6 highly effective tips to enhance your website design and user experience. 
If you think that it's okay to maintain an average website for now and focus on improving it later, that could be a crucial mistake. 
And, this could be one of the major reasons why your digital marketing strategy isn't working, cause your ultimate digital touchpoints are driving potential customers away. 
According to recent research, it was found that:
88% of online shoppers are reluctant to visit the same website after facing a poor user experience 

Improved website user experience can increase conversion rates by 200%

85% of customers expect mobile websites to give the same user experience as desktop sites

38% of online customers will stop visiting a website that provides a poor mobile browsing experience
So, before moving forward with any digital marketing strategy the first thing that you should do is, fix and optimize your website to provide the best user experience to your target audience. 
12. Neglecting Website Security 
If you neglect website security under the assumption that nothing can go wrong, well that's where everything can go wrong. It can kill your online presence, ruin your business reputation and even cost you your business. 
As useful as the internet is, it isn't safe to run a business website without implementing proper security measures.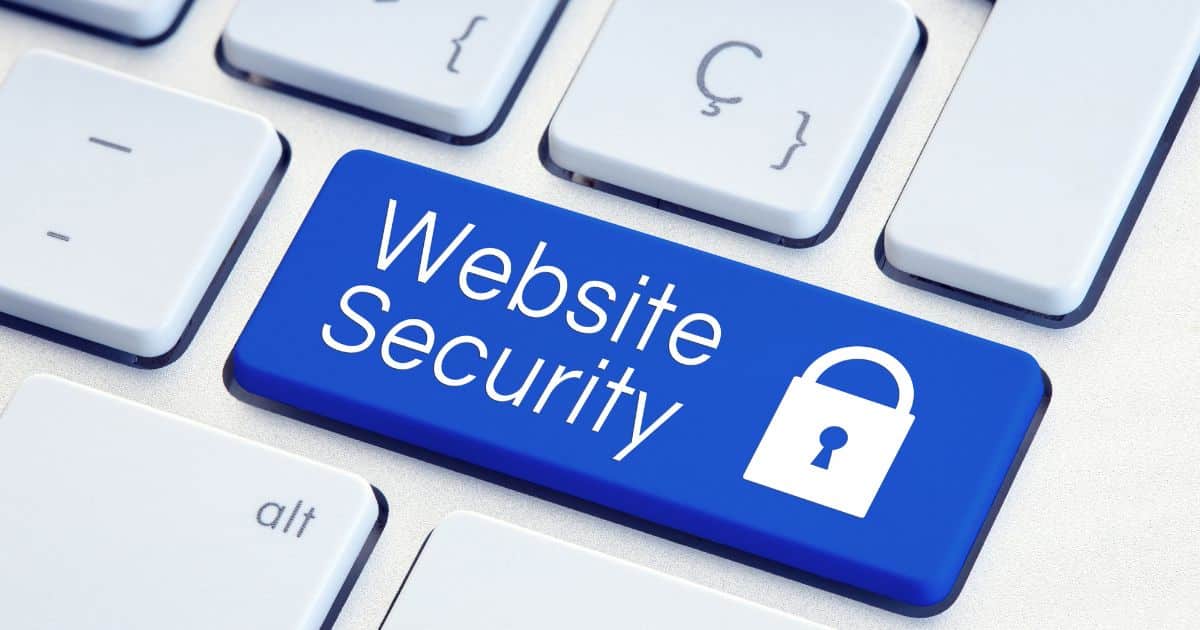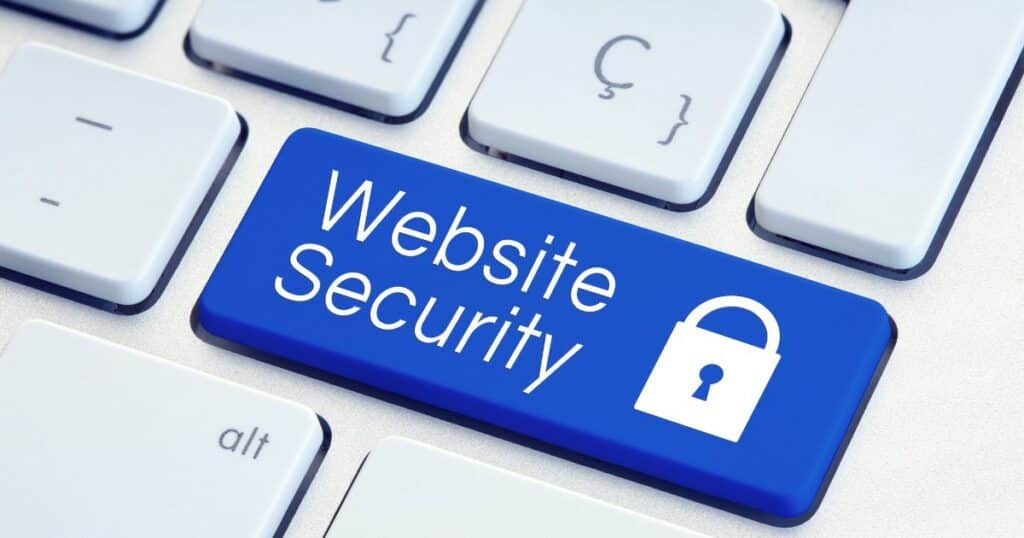 Website hacking, stealing important information, hijacking payment credentials, and stealing credit card information are very common online.
Search engines like Google and Bing have specialized detection systems to identify whether your website is secure or not. 
If search engines find your website unsafe then it will immediately get deindexed from their database, and in the future, your website won't get indexed nor rank on search results unless you get the security issues fixed. 
On another note, web browsers like Chrome and Edge have features to aware the user that the website may not be safe. In some cases, the web browsers directly prevent the user from entering a website that's deemed unsafe. 
So, if your business's website gets flagged by web browsers for being unsafe, then it can have a very negative impact on your business's reputation. 
You will lose many existing customers and it will drastically reduce your chances of attracting new customers or enticing potential customers to buy from your business. 
Here are some tips to help you ensure optimal website security:
Integrate HTTPS by adding SSL Certificate to your website
Adding an SSL certificate is highly recommended as it enhances website encryption and, and prevents interceptions while transmitting end-to-end user data. 
Although it may be relatively expensive to get a reputed web hosting provider, then again it will significantly reduce the chances of cyber attacks, hack attempts, data, and credit card theft. 
Use a Strong Web Application Firewall (WAP)
Web application firewalls (WAP) are designed to prevent malicious traffic and installation of e-threats like malware, spyware, and viruses into your website. It is a strong preventive method to safeguard your website from potential cyber-attacks. 
Install a Strong Server Security System
Server security systems or suites are full-fledged antivirus programs but unlike regular antiviruses, they are much more powerful and are designed to provide comprehensive end-to-end encryption to keep the network secure. It will also keep all your computers, mobile devices, and other smart devices secured to prevent any sort of cyber infiltration. 
13. Lack of Technical Expertise
Digital marketing isn't only about creating compelling content, design, and enticing copies to attract customers. There's a lot more to it, especially when you're managing and maintaining your business's website. 
Regardless of the fact whether you're running a WordPress site or a Shopify store, there are so many technical aspects that require high-level coding skills.
Starting from the placement of website elements to optimizing them to ensure optimal loading website loading speed, mobile friendliness, website security, proper syntax, etc. requires extensive technical knowledge and experience.
Maintaining a website isn't a one-time thing, websites require routine maintenance and lots of optimizations, all of which are impossible without technical expertise. 
So, if you don't have proper technical knowledge and experience, it is highly recommended that you hire technical professionals who specialize in IT and Technical SEO.
Web design, development, and technical SEO are the most crucial aspects of digital marketing. 
Earlier we have already explained how search engines prioritize websites to have a smooth user experience and to provide that having technical expertise is a mandatory requirement. 
So, if you have overlooked the necessity of having technical expertise within your ranks, it is high time to emphasize the technical aspects.
14. Failure to Measure Results
The only way to truly understand whether your digital marketing strategies are working or not is by looking at the results. 
If you're unable to measure results, or if you don't know which metrics to focus on, then it won't ever be possible for you to determine the effectiveness of your digital marketing strategies. 
The misinterpretation of the results can either lead to a false sense of satisfaction or can leave you entirely confused. Either way, the failure to measure the results of your digital marketing results can be very misleading.
Not only can it put you at a severe competitive disadvantage, but it can also lead to various unsuccessful and unnecessary investments which can ultimately result in substantial losses, or keep your business growth at a standstill.
For starters, it is important to identify digital marketing metrics that you need to focus on, which include the following, 
Impressions 

Click Through Rate (CTR)

Conversion Rate

Search Volume

Search Traffic 

Website Traffic

Bounce Rate/Abandon Rate

Monthly Recurring Revenue (MRR)

Customer Acquisition Cost 

Customer Retention Rate
If you're not aware of how to identify these metrics then you might be wondering how can you possibly track them. Well, you can use comprehensive tools like Google Analytics, Google Search Console, and Bing Web Master's Tool. 
With Google Analytics and Bing Webmaster, you can seamlessly automate real-time tracking of these key metrics for your website and social media channels. 
Google Search Console on the other hand is more specific to getting statistics about search traffic, search volume, CTR, and other metrics related to measuring SEO and PPC performance. 
To get more precise with SEO metrics, you can consider using more specialized SEO tools like Ahrefs, Ubersuggest, and SEMRush. 
All these tools are superb at generating graphs, reports, and various benchmarks to help you evaluate the effectiveness of your digital marketing campaigns, and strategies.
15. Ineffective Retargeting Strategies 
If you're running PPC campaigns, you are investing hundreds and thousands of dollars to promote your business by attracting traffic to your website and social media. 
While you're at it, if you're not effectively utilizing retargeting strategies, then you're losing many opportunities to convert your website visitors into paying customers. 
Well, one of the odds of making such a crucial mistake could be, not being aware of what retargeting is, and how it can seamlessly drive increased conversions and streamline greater revenue into your business. 
Retargeting, also known as remarketing, is a digital advertising strategy that targets people who have already interacted with your business in some way, such as by visiting your website or adding a product to their cart. 
It involves displaying targeted ads to these people as they browse the internet, encouraging them to return to your website and complete a desired action, such as making a purchase or filling out a form. 
Retargeting works by using cookies to track the user's online activity and displaying relevant ads based on that activity. The goal of retargeting is to increase brand awareness, engagement, and ultimately, conversions.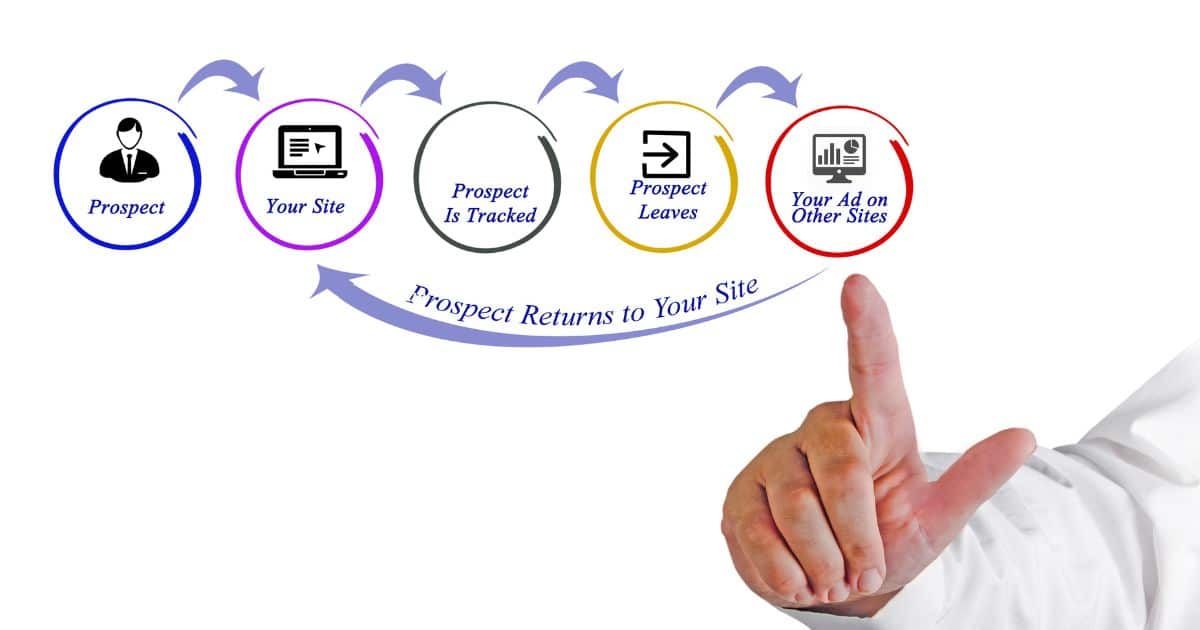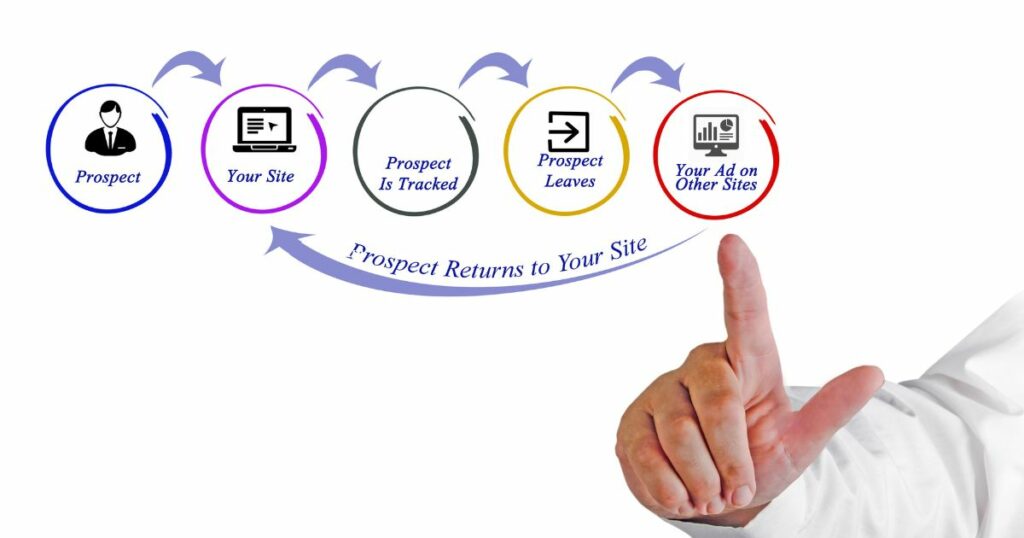 You can retarget these potential customers by sending them personalized emails, engaging with them on social media, or running PPC campaigns to entice customer demand to push an increased sense of urgency to buy your products. 
Without leveraging the benefits of effective retargeting strategies, you are letting go of tremendous conversion opportunities. The statistics below showcase the major opportunities that you've been missing out on, 
Conversion rates can boost up to 70%

Website traffic can boost up to 700%

The average CTR of retargeted ads is 0.7%, whereas it's 0.07% for ads that are not retargeted
If retargeting strategies are not part of your digital marketing strategies or if you weren't focusing that much on them, it's high time that you do. Retargeting strategy is the ultimate catalyst that your PPC campaign needs to be fully effective. 
16. Ineffective Use of Email Marketing
If you're underestimating the power of email marketing, then you're widely mistaken. Although it's true that most emails aren't opened, roughly 21.33% of all emails are read globally across several industries.
Yet, email marketing contributes to massive revenue generation for businesses worldwide. As of 2023, email marketing has helped businesses generate revenue of almost $11, and it is expected to rapidly grow in the coming years. By the year 2027, email marketing is expected to generate almost $18 in revenue.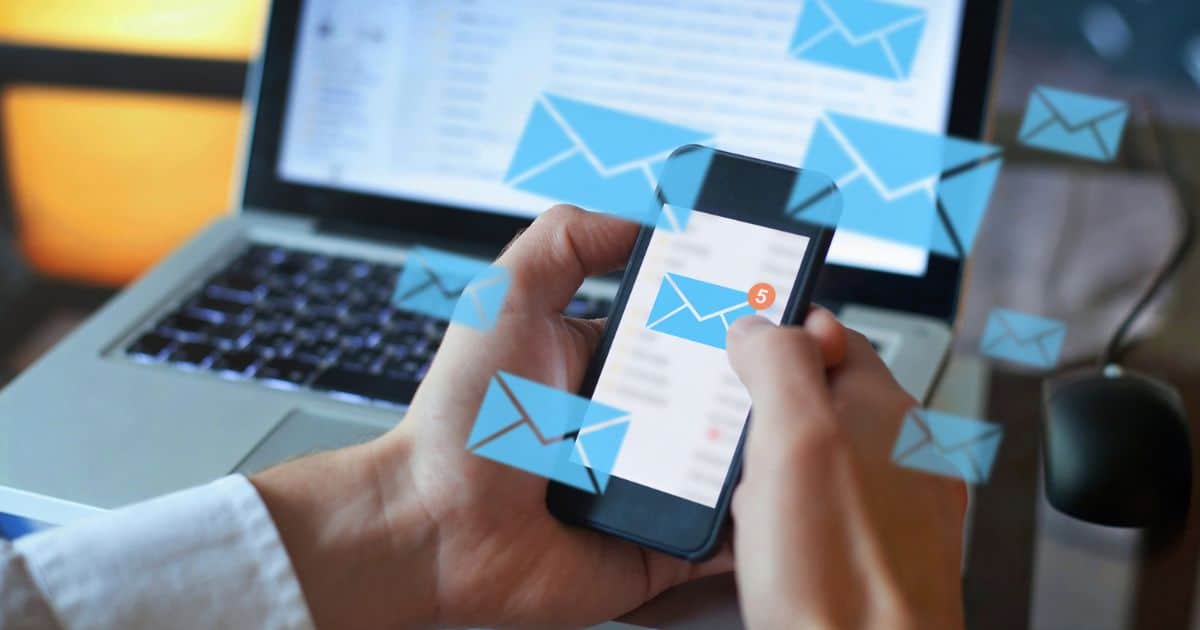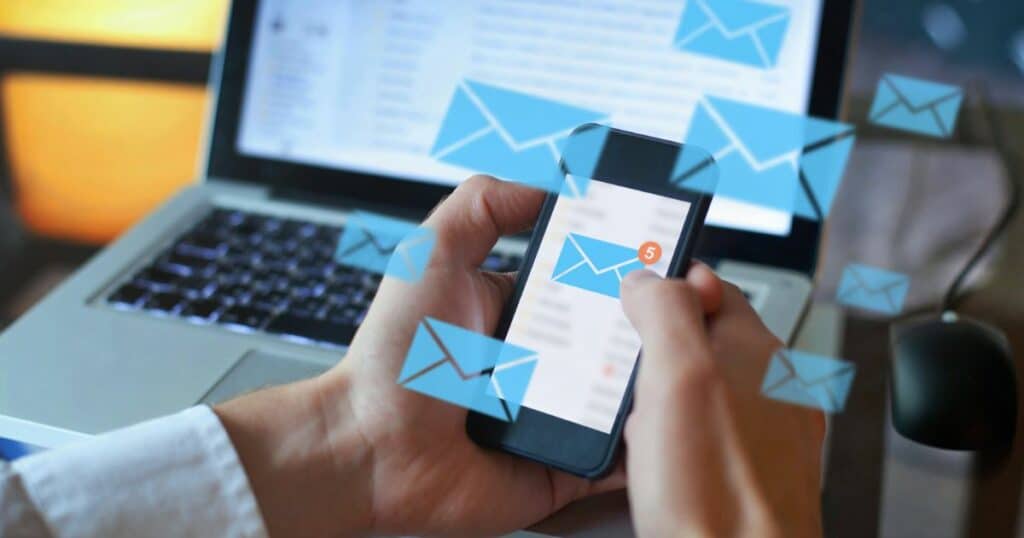 More than 80% of businesses worldwide still use email marketing extensively to acquire new customers, and also to retain existing customers.
The thing about email marketing is that it's quite difficult compared to other forms of marketing, but it only works if you can compel and captivate the recipient to open your email and read it. 
The scope of conversion here is significantly higher, especially if the recipient responds to the email, and carries out any action that you may have suggested.
This means that the recipient is a high-potential lead, and any effort or investment made to convert this lead will be worthwhile for your business. 
So, to make your email marketing tactics more effective, and profitable it is best if you send personalized emails to potential prospects with a strong and compelling call to action.
You can also consider automating your email marketing activities, specifically to trigger instant conversions like sending purchase reminders to customers who may have added a product/service to their wishlist. Or to remind them to complete their purchase which was left on the cart. 
You can also send weekly or monthly newsletters to potential customers who have subscribed to get updates about certain products or services. 
Overall, the proper utilization of email marketing can greatly improve conversion rates and greatly improve your marketing efforts to acquire and retain customers. 
17. Lack of Marketing Automation
Without automating your digital marketing activities it won't be possible for you to effectively run your business. For instance, it is customary to email a purchase receipt to customers after each purchase.
Regardless of the size of your business, it's not humanly possible to send a purchase receipt manually to each customer. Well, even if it is, it will require a significant amount of time to prepare an email draft, attach the purchase receipt and send the email.
It's likely for customers to expect an email containing their purchase receipt almost immediately after they have purchased from your website. So, even the slightest delay can lead to a bad impression, which can significantly hamper your business's reputation. 
On another note, customers may even try to engage with your business while you're away. They may want to inquire about topics that are frequently asked or they may want to track the delivery status of their product or simply book an online consultation with you. 
You can seamlessly automate all of these services, and your customers can intuitively engage with the automated tool to track the delivery status of their order or chat with a bot that can instantly provide answers to certain questions, or book consultations for you. 
Apart from these, there are so many marketing activities that can be automated like generating leads, tracking customer behavior, creating reports, etc. 
If you need tips on how to automate your digital marketing activities, you can consider reading our article on B2B Marketing Automation Guideline for Your Online Business.
These days it is not entirely possible to run an online business without automation, so to make your digital marketing efforts truly effective it is crucial to automate your marketing activities as much as possible. 
18. Poor CTAs (Call to Action)
Call to action, commonly abbreviated as CTA is the ultimate driving force to influence and compel your target audience to take some sort of action. 
Whether it's to get them to fill up forms, subscribe to your newsletter, visit a specific page, or entice them to buy your product or service.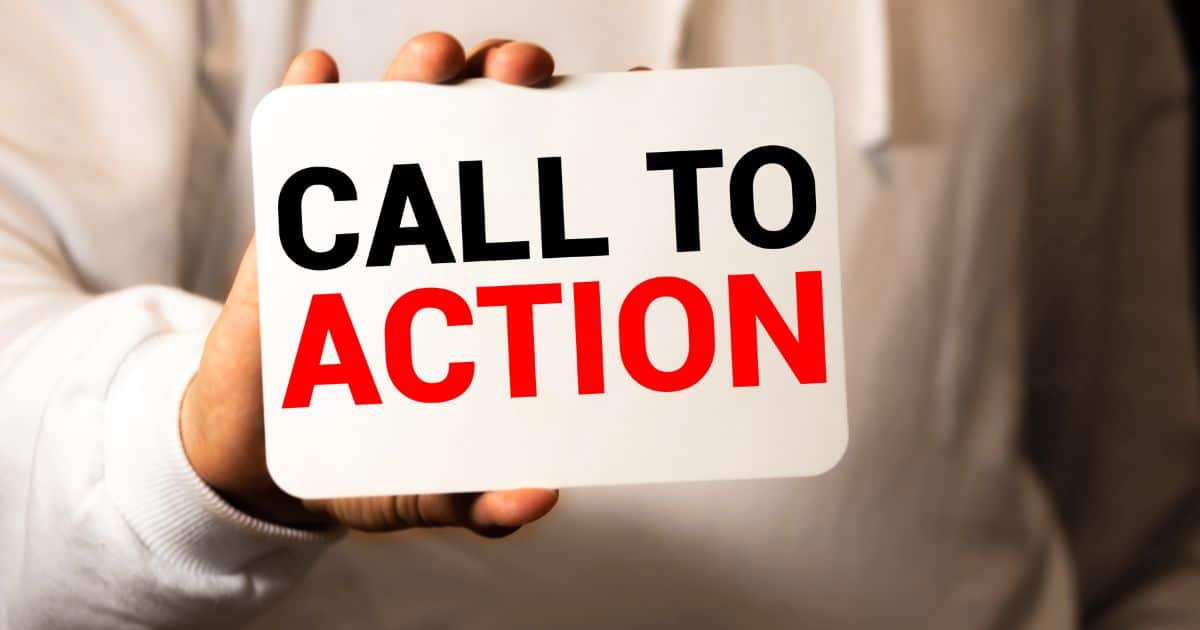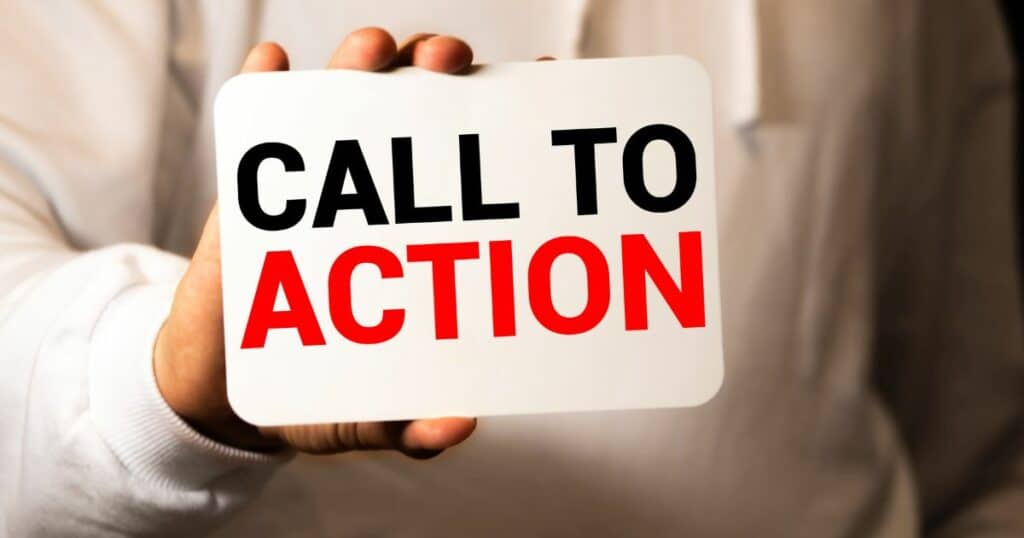 The main role of CTA is to guide your target audience through each digital touchpoint by compelling them to convert. 
Now, if your CTAs are not convincing enough and if they are not placed properly, or if they somehow misguide and confuse your target audience, that's a bad CTA. 
And, bad CTAs are typical sales punctures, they won't just drive away potential conversions, but they will also confuse your target audience and ruin all of your marketing efforts. 
A well-crafted CTA not only helps to guide your target audience but also plays a significant role in establishing trust with your potential customers.
CTAs also help you monitor and measure your results better, and by using effective CTAs you can seamlessly track your conversions, identify potential leads and acquire high-value customers. 
You can use CTAs across all your digital channels, whether it's your website or on your social media pages. 
CTAs are used for multiple purposes, you can use them to increase your brand awareness, attract qualified leads, encourage learning, and enhance increased purchases of your products/services.
So, if you haven't been focusing on creating good CTAs, now's the time to change that. Without a powerful and captivating CTA, none of your digital marketing strategies will work. 
A good CTA should be clear, concise, and relevant to the content it accompanies. It should also create a sense of urgency and clearly state what action your target audience is expected to take.
Furthermore, it's essential to place your CTAs strategically on your website or social media pages to make them easily noticeable and accessible to your target audience.
Overall, investing time and effort into creating effective CTAs can significantly enhance your digital marketing efforts and help you achieve your desired results.

19. Poor Customer Support & Retention Management
No matter how good your product or service is, if you don't provide satisfactory customer support then there's a high chance that your existing customers will switch to your competitors.
Recent studies have shown that on average 50% of customers are likely to switch to a competitor after one bad experience, and it can spike up to 80% of customers switching to a competitor if they have multiple bad experiences. 
If you want to retain your existing customers and acquire more new customers in the future, then it's crucial for you to heavily prioritize creating a strong customer support and retention management system. 
Throughout the entire customer journey, you need to ensure that both your potential and existing customers receive the highest level of customer support. 
These days almost all businesses have some sort of customer support system, and businesses compete over providing a better customer experience. Today, 65% of customers have high expectations from businesses to provide fulfilling customer support. 
The most effective way to establish brand loyalty is to provide the best customer experience and to ensure that it is vital to provide quality customer service.
Moreover, by prioritizing customer support and retention, you can earn invaluable marketing assets like customer satisfaction, loyalty, and trust. 
Ultimately, many satisfied customers will recommend your business to their friends, family, and acquaintances along with posting public reviews online. 
According to Nielson's report, 92% of customers globally have admitted to trusting personal reviews and recommendations above all forms of advertisements and marketing efforts carried out by businesses. 
So, if you want your business to thrive, and grow then it is essential for you to highly focus on providing the best customer support within your capabilities.
20. Not Focusing on Video Marketing
These days a lot of customers prefer watching videos before making a purchase decision. Especially when they're confused between multiple options, they often go for comparative videos to determine which product/service would be most suitable for them. 
According to Google's research, it was found that more than 50% of customers have referred to videos to help them decide which specific brand or product to buy. And, 55% of online shoppers happen to watch videos before coming up with a purchase decision.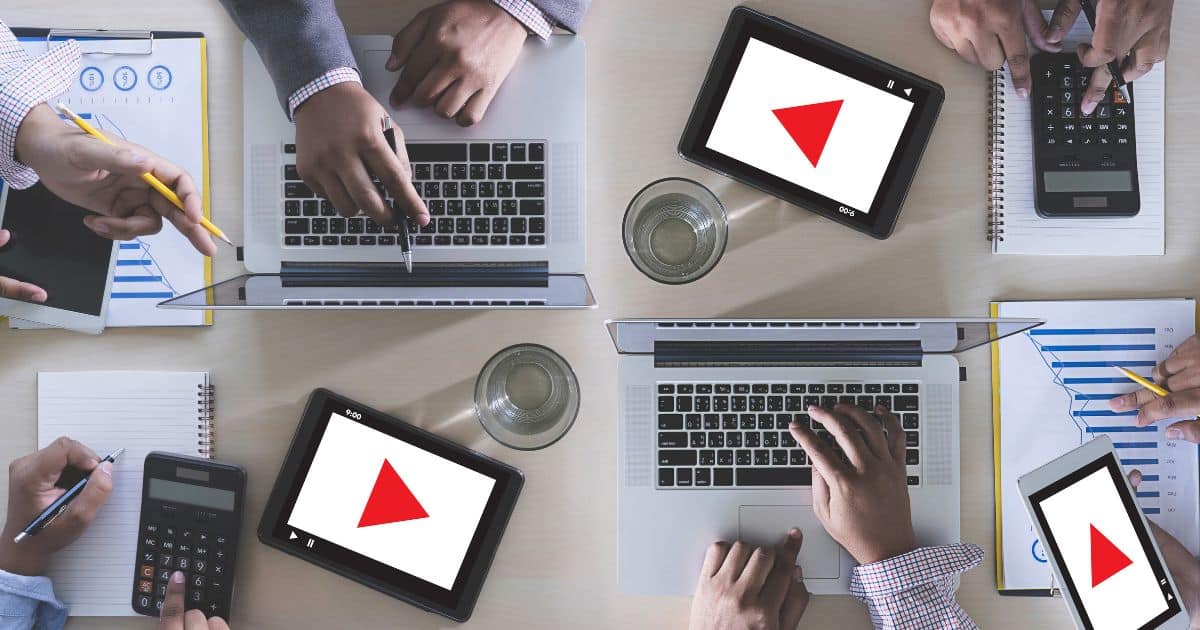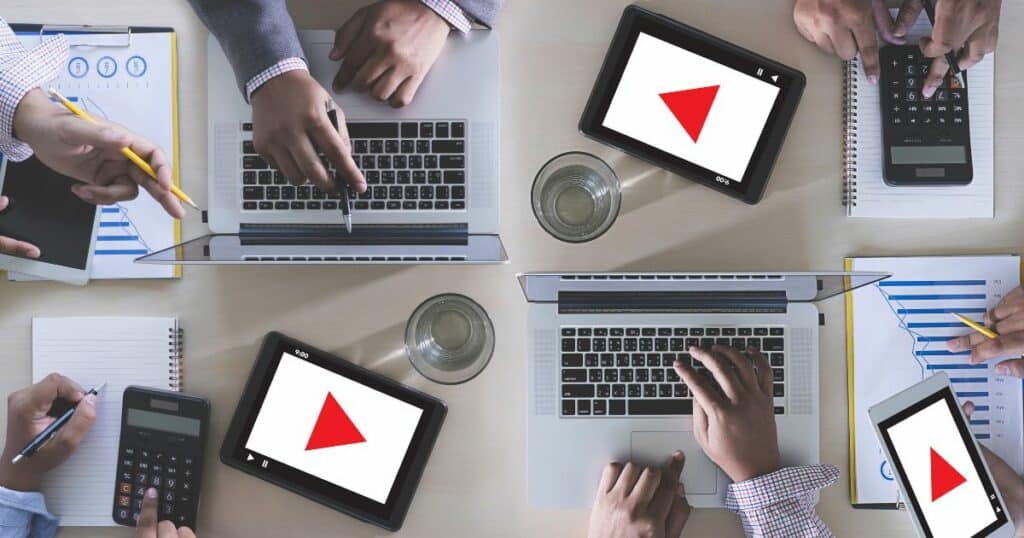 The thing about videos is, it's easier and quicker to consume, and that's why a lot of people prefer watching videos over reading blogs or checking out other forms of text content like going through case studies and books. 
Plus, when it comes to creating guides, or tutorials to fixing complex issues videos can be a couple of times more effective. Viewers can intuitively watch the video and follow visual steps to resolve their issues. 
Since they are so intuitive it is also one of the reasons that videos happen to be more engaging and influence more conversions. 
According to Hubspot, video content can enhance conversions by 86% and 80% of marketers agree that video marketing has directly increased sales. 
With video marketing, you can make your digital touchpoints much more effective by attracting more conversions and sales. You can seamlessly create a broad range of content to educate, entertain and engage with your audience. 
By doing so, you can seamlessly improve your brand awareness, streamline increased sales, and ultimately grow your business at a faster scale. 
Final Remarks
The 20 reasons discussed in this article are common mistakes that can significantly hamper the effectiveness of your digital marketing strategies.
The terrifying part is, not being aware of these mistakes could literally misguide anyone, and leave them confused over problems that could have been avoided in the first place.
If you have made any of the 20 common mistakes stated above, then you can still fix them with some of the suggestions that we have provided.
Although, some issues may be far more complicated, and may require the help of an expert. 
We have been providing full-fledged Professional Digital Marketing services for the last 15 years with tremendous experience in Affiliate Management, SEO, Content Marketing & Web Design, and Development. 
So, if you require any help to improve your Digital Marketing efforts or strategy, Book a Free Digital Marketing Consultation immediately, and one of our experts will get in touch with you shortly.