Content is the ultimate driving force for all your digital marketing strategies, without having value-packed content you can neither establish and enhance your business's online presence nor can you increase conversions and revenue stream.
In the context of the SaaS (software as a service) industry, content plays an integral role as the target audience in this sector is more prone to learning about the use, features, and benefits of particular software that will solve their issues before considering to use or purchase the software. 
Hence, you need to prioritize creating informative, interesting, and value-packed content to educate your target audience about the features and benefits of your software by creating a sense of urgency, prompting them to recognize the necessity of your software.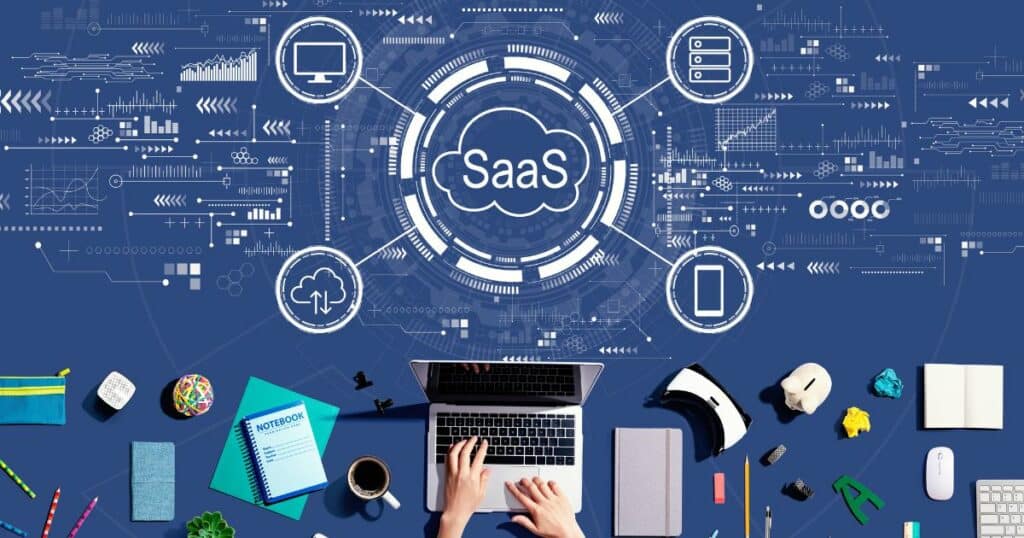 Nowadays, every business requires a comprehensive range of software to run its daily operations and enhance operational efficiency. According to recent statistics, the average global spending on enterprise software as of September 2022 is $856 billion.
The SaaS industry is booming, the growth trend over the last couple of years has been phenomenal, and the pace is accelerating to a greater scale. 
As of 2023, the SaaS industry is worth more than $195 billion, and it is forecasted to increase to approximately $883 billion by 2029. In global comparison, the USA has generated the highest amount of revenue in the SaaS industry which is approximately $321.6 billion as of 2023 and is expected to grow to $388.30 billion by 2027.
While the B2B SaaS Industry presents ample growth opportunities, it also comes with the downside of intense competition. With over a billion software options available online, only a select few are truly beneficial for businesses.
That's why it's crucial to create highly informative content to convince your target audience that your software is beneficial for improving their work processes and operational efficiency. 
To promote your SaaS products with high-value content, it is vital to develop a successful plan. This article offers a complete guide to crafting the ultimate content marketing strategy for your B2B SaaS Company, featuring the top 10 proven tactics that deliver results.
Top 10 Content Marketing Strategies for B2B SaaS Companies
    1. Identifying Your Target Audience
The most important part of creating an effective content marketing strategy is to specifically define the intended target audience by identifying their requirements, pain points, and purpose of using the software.
In order to effectively define your target audience, you need to determine whom is it intended for. The requirements of using any software can drastically vary depending on the job role. 
For instance, C-level executives require software for decision-making processes, IT professionals need software for coding, website, and software development, whereas marketing executives will need it for strategizing, brainstorming, and researching. 
By precisely defining your target audience you will be able to create content marketing strategies that resonate with their problems and feature effective solutions included in your software.
Apart from marketing research, an effective way of identifying your target audience is by analyzing the keywords or phrases they use to find your products. This makes keyword research an imperative strategy to determine who are your target audience, and what are they particularly searching for to find your product or service. 
    2. Analyze Your Customer Journey
Understanding the customer journey of your target audience will provide you clarity in constructing an effective content marketing strategy.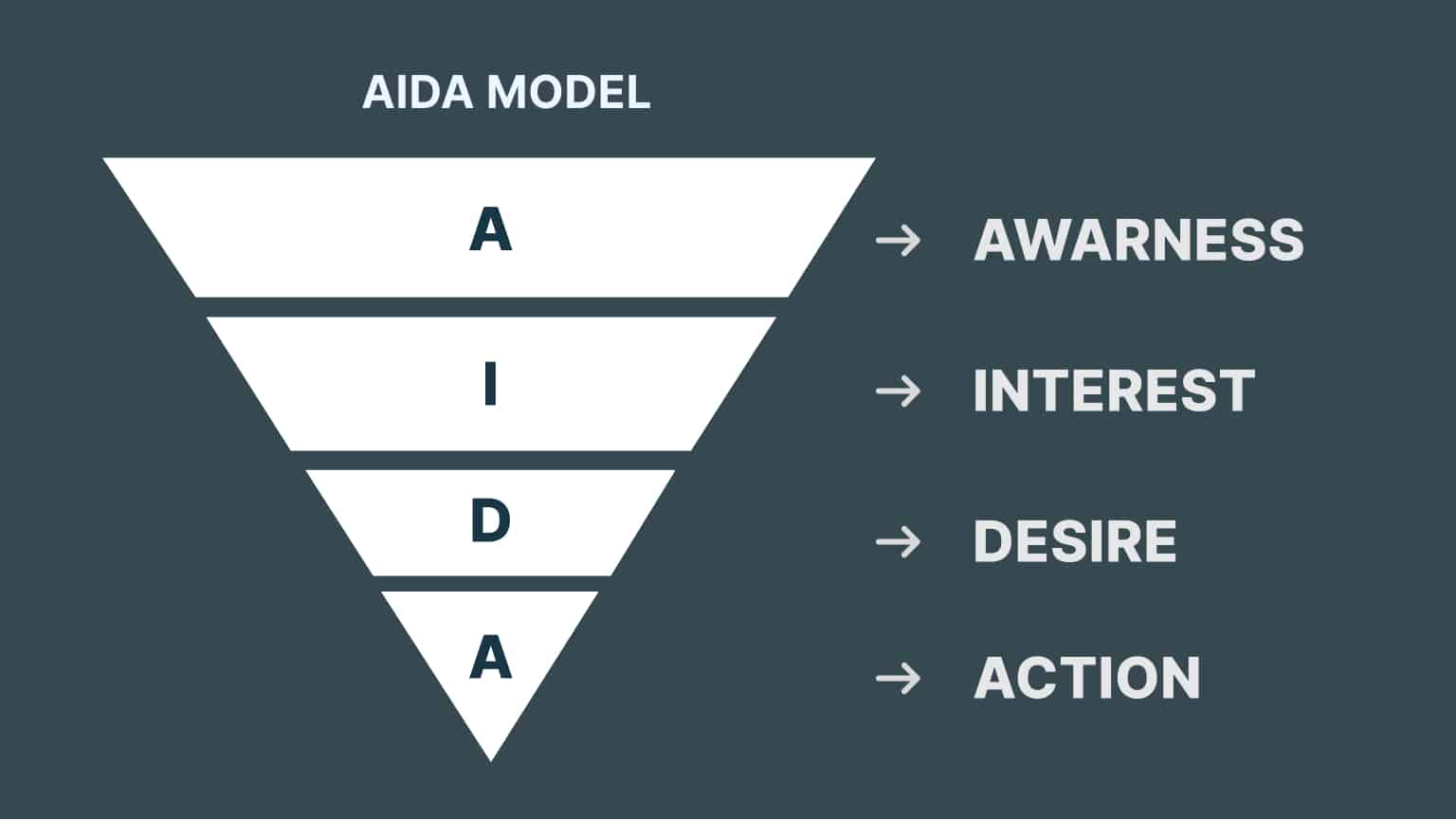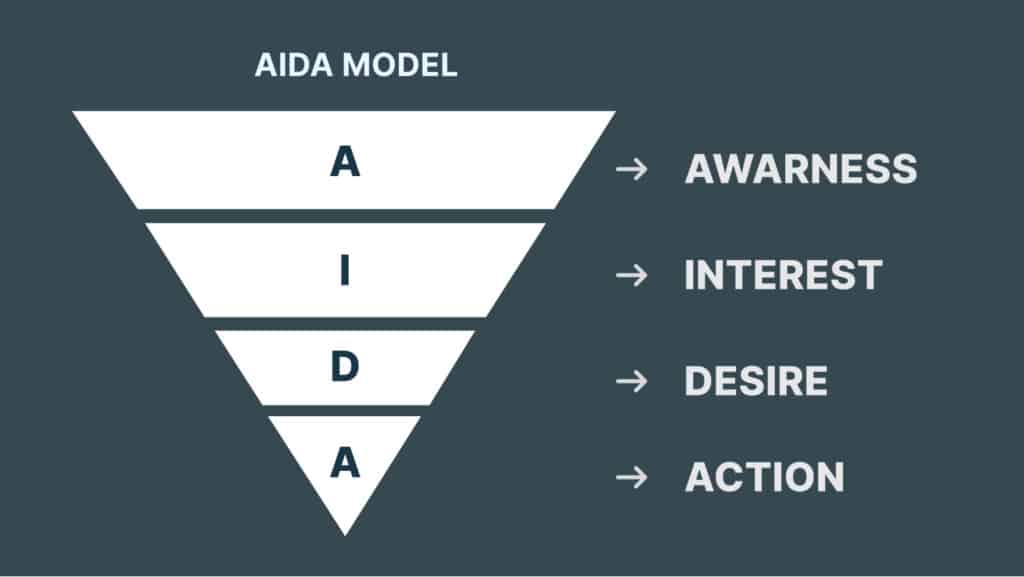 According to the AIDA model, the customer journey comprises 4 main stages that include,
    a. Awareness
In this stage of the customer journey, your target audience is probably unaware of your SaaS product and the benefits it comes with. 
You need to create educational content to ensure that potential customers can learn about your software, and how it will help them resolve their problems and pain points. 
Educational content can include informative blog posts, articles, videos, podcasts, and downloadable content such as eBooks. Also, focusing on creating content that positions your brand as a thought leader in the industry will increase your software's credibility and create a solid lasting impression.
    b. Interest
The goal here is to captivate and entice your target audience to learn more about your software solutions. 
You need to create content that your potential customers can relate to, especially by highlighting issues that your software can seamlessly solve, along with key benefits and usage guidelines. 
To spark greater interest in your SaaS products you can create case studies featuring the results of its success in the market, and how businesses have benefited from your software. 
    c. Desire 
In this stage, your potential customer is probably considering whether they should buy your software or not. There is a high chance that they are comparing it with your top competitors.
You need to create compelling content to highlight how your software stands out in the market and offers the best solution in terms of features, overall benefits, and cost. 
To enhance increased customer desire you can offer your customers to avail freemium versions or free trials of your software through engaging content. 
    d. Action
Your potential customers are convinced about purchasing your software and are just a few clicks away from making that purchase. 
You can send personalized emails, and instant messages as reminders and suggest checking captivating content designed to compel your customers to purchase your software. 
Make sure to include discounts, limited-time offers, clear and concise product descriptions, and information about free options to influence your potential customers to purchase your software. 
You can also consider integrating chatbots and email automation by including compelling personalized messages intended for specific audiences.
While all phases of the AIDA model play a significant role in creating a highly efficient content strategy, emphasizing informational content is critical, especially since potential clients searching for business software typically undertake extensive research to identify the most fitting features and benefits for their company.
Based on the AIDA model, you should create your very own content marketing funnel which you can use to create constructive content marketing strategies catered to the needs of your target audience in each stage of the funnel. 
It is also important to use the right keywords to specifically target your audience in each of the 4 stages of the AIDA model. To streamline increased search traffic, you can consider using the 4 main types of keywords, 
These keywords are intended for the awareness stage, typically to learn about your software, or find informational content related to tips and guidelines. 
These keywords are used to find particular brands or businesses. People who are aware of your SaaS products are likely to search for your SaaS product using your brand name. 
These are keywords that are used by potential customers who are on the verge of buying your product or service. Right now, they are comparing your software with your competitors to determine which SaaS company offers the best software according to their requirements. 
Transactional keywords are used by highly potential customers who are ready to purchase your software product. These keywords are typically used in the final stages of the customer journey when the searcher has already decided to buy or convert.
    3. Create Buyer Persona
A buyer persona is a detailed analysis of your target audience, specifically of the people who are most likely to buy your product. By creating buyer personas you can precisely segment your target audience into multiple groups. 
Based on this you can plan and create tailored and personalized content marketing strategies driven to educate, increase conversions and streamline more sales revenue. 
Having a buyer persona will help you understand your customers better, which will help you create dynamic content marketing strategies designed to improve customer acquisition across multiple digital channels. 
Maintaining buyer personas is an integral part of content marketing strategy, and it will rapidly speed up your ideation and brainstorming processes to generate new content ideas. In a survey, it was found that creating personalized content can boost your ROI by 300% or more.
To make your buyer personas more organized and structured, you should also create an Ideal Customer Profile, also known as ICP. You can use each of these ICPs to brainstorm solid content marketing strategies geared towards a more specific audience to promote your SaaS products.
    4. Develop an Omnichannel Content Marketing Plan
If you want more businesses to use and purchase your software then you must maximize your online presence in multiple digital platforms, which includes your website, social media, and online directories.
The content in each of these digital channels needs to be personalized and crafted in a way that appeals to your target audience. You cannot use the same content that you've used on your website or blog posts on social media. 
You need to analyze your audience in particular platforms and accordingly devise an effective content marketing strategy for each of your marketing channels.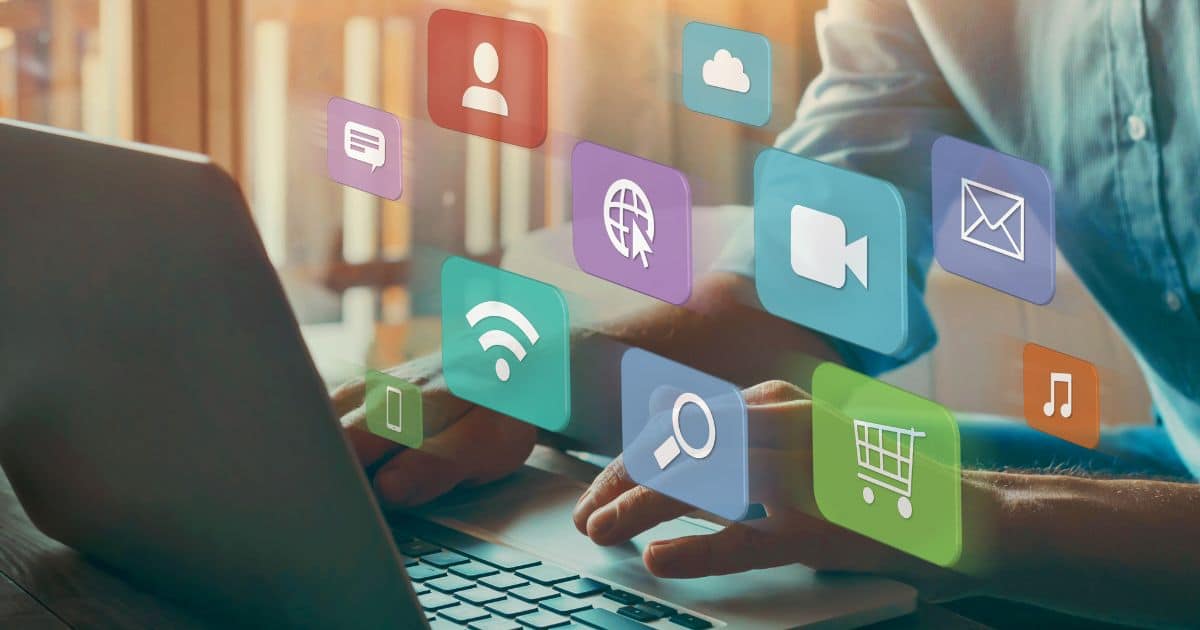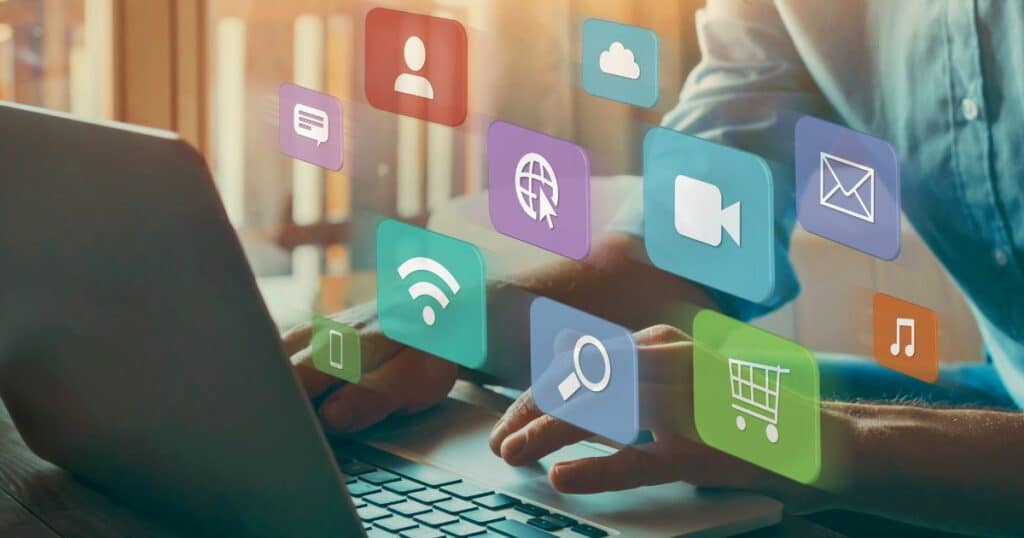 Therefore, you need to create a highly effective omnichannel content marketing plan which will specifically outline a specialized content strategy for each web page, social media profile, and online directory. 
Having an effective omnichannel content strategy is crucial to boost your business's online presence and improving your conversion rate. 
It will also help you connect with potential customers across multiple digital touchpoints, and that will rapidly increase the chance of increased sales of your SaaS products. 
According to a study it was found B2B businesses with a robust omnichannel strategy manage to retain 89% of their customers, whereas companies that have a weak omnichannel strategy have managed to maintain 33% of their customers. 
In another research conducted by Havard Business Review, 73% of online customers prefer to explore multiple online channels before coming up with a purchase decision.
Most B2B businesses these days use up to 10 digital channels to connect with their target audience and run marketing campaigns. 
It is certainly beneficial to expand your online presence in as many channels as you can by posting lucrative, engaging, and valuable content to attract potential customers. 
But not at the expense of dropping the quality of your content, so prioritize expanding to multiple digital channels by keeping your content quality intact. And, you should only target digital channels where your potential customers are highly concentrated. 
    5. Educate Your Target Audience about Your SaaS Products
Educating potential buyers on the value of your software is one of the biggest challenges in the industry. However, with the right strategies, you can break through the noise and make your solution stand out.
The first step to effectively promoting your software is to clearly communicate its purpose, features, and benefits to your target audience. But how do you do that? One effective approach is to create informative content, such as blog posts, videos, podcasts, and case studies.
Blog posts are a great way to showcase your software's features and highlight how they can solve common problems in your target market. Use case studies to demonstrate how your software has helped other businesses achieve their goals, and don't forget to emphasize the benefits of your solution.
Videos and podcasts are powerful tools for explaining complex concepts in a way that's easy to understand. Use them to walk through the features of your software, answer common questions, and provide real-world examples of how your solution can make a difference.
Another key aspect of promoting your software is providing your customers with the resources they need to get the most out of your product. This includes helpful tips and guidelines for using your software to its full potential.
By creating informative content and providing excellent resources, you can help your customers understand the value of your software solution and take their business to the next level. So don't be afraid to show the world what you've got and help them achieve their goals with your powerful SaaS solution.
With an effective content marketing strategy, you can tactfully create all sorts of content to educate your target audience and establish your brand as a thought leader in the industry. This will help you gain a competitive edge, and gain more customers over time. 
    6. Create In-Depth Content to Build High Authority 
No matter how simple your software is, one way or another it's technical and it can come with complexities for certain people. It is crucial for you to provide comprehensive solutions and guides to resolve these issues. 
The most effective way to do that is to create in-depth content with effective solutions, tweaks, and usage guidelines to help your customers overcome every technical complexity.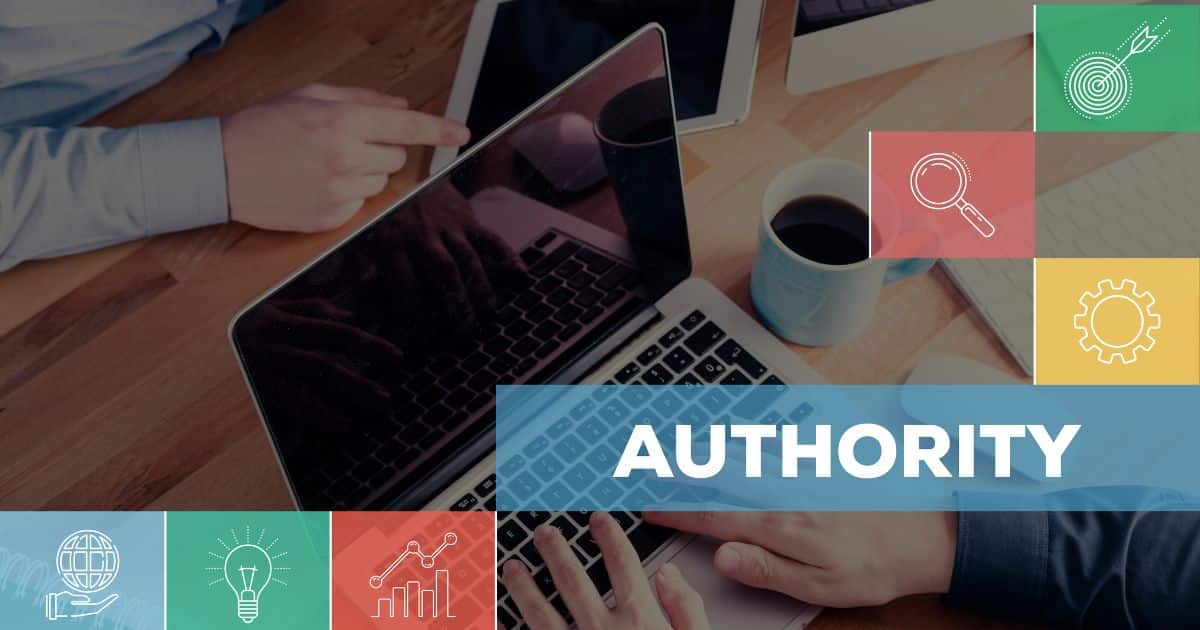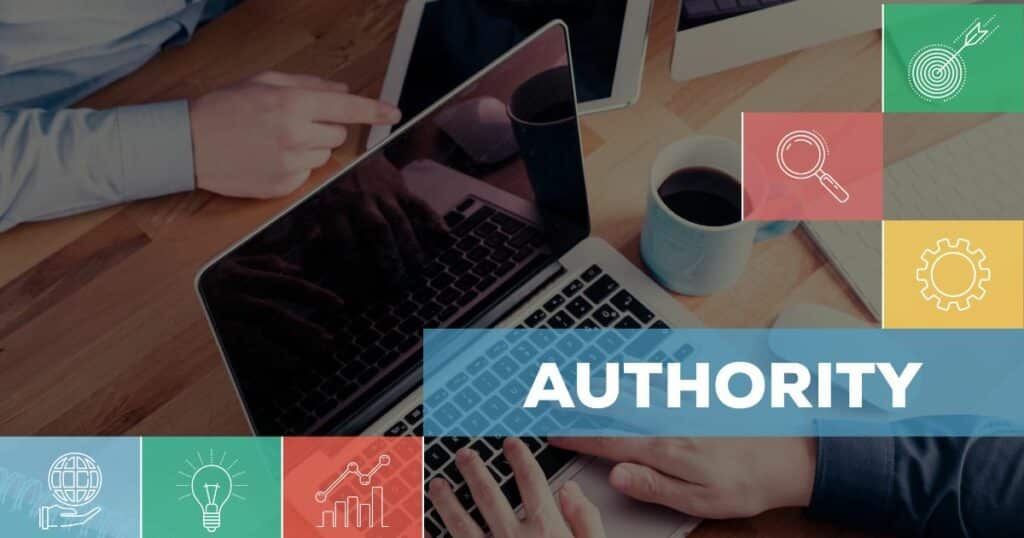 Moreover, software updates come with changes, especially major updates that can include changes in the user interface, features, and usability. It is super important to inform your customers of these changes, and depending on that you can create long-form content to clarify each aspect of the updates. 
You can also create effective guidelines and tips covering various ways businesses can use your software to achieve their organizational goals, and leverage increased growth. 
Engaging with your target audience with value-packed content will boost your SaaS brand's authority in the market and it's also likely to lead to increased conversions from your target audience. It will help you grow your customer base and also increase your retention rate. 
    7. Highly Prioritize SEO
Software programs are digital products, so potential customers looking for your software are most likely to find it using conventional search engines like Google and Bing. 
If your SaaS website is not SEO-optimized then you could lose a major potential opportunity to attract a huge number of qualified leads and potential customers.
Google, Bing, and other conventional search engines are major sources of finding software programs online, and it's also a hub for finding software-related information.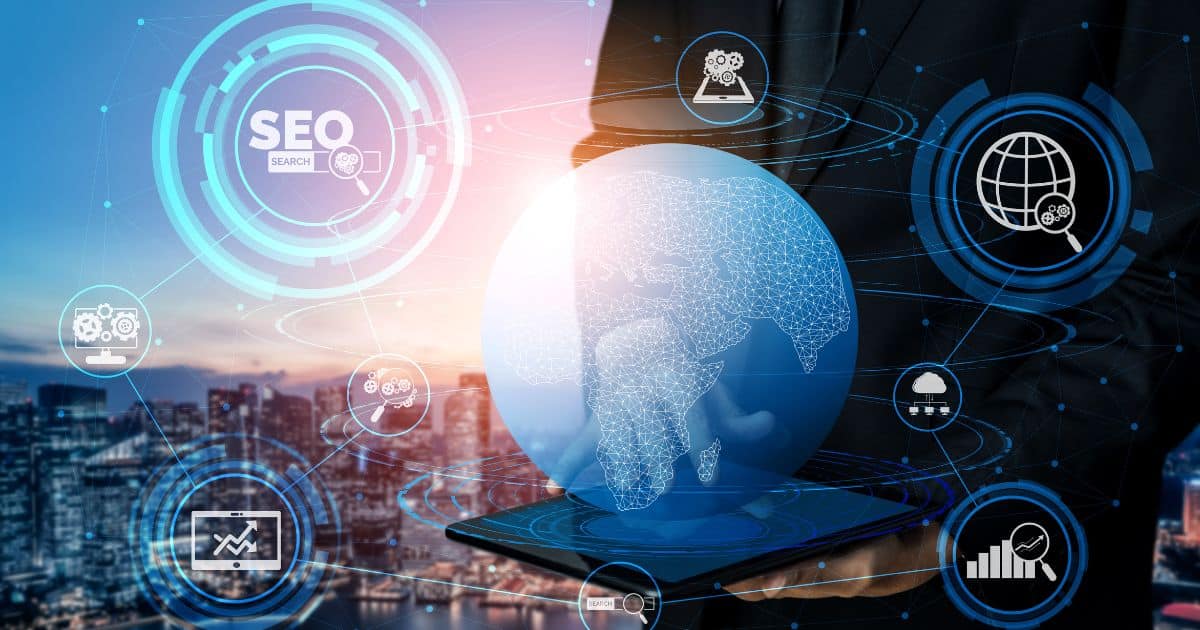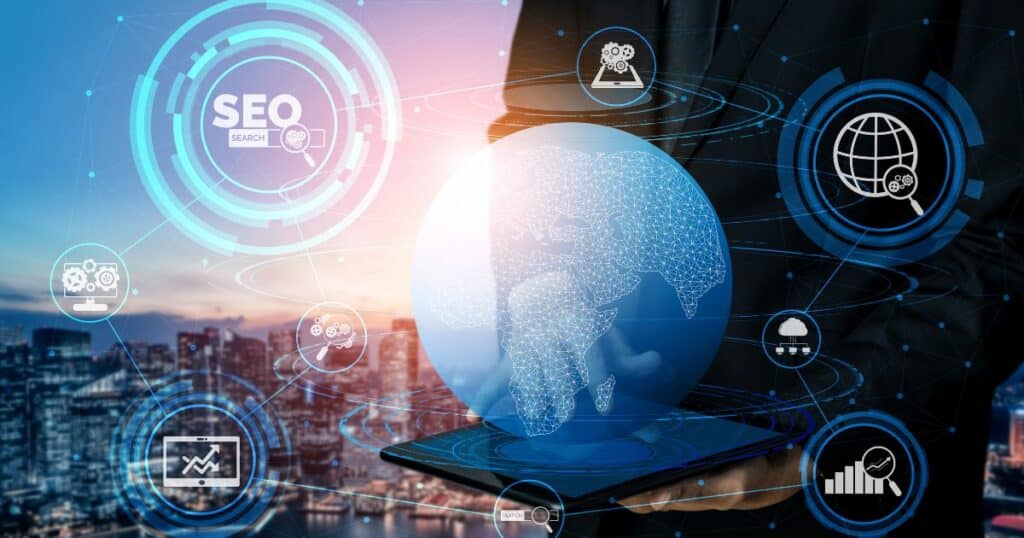 Infact, 68% of all experiences begin with a search engine and 89% of online customers use search engines to make purchase decisions. 
Here's another fact though, SEO is challenging, especially for SaaS marketing as there are way too many competitors. But the best part about SEO is, it entirely depends on how well you've optimized your website by following the search engine guidelines.
The most integral part of SEO is content, as search engines determine the search relevance of web pages based on the value of your content. 
So, if you create high-quality value-packed content with in-depth information relevant to the search intent of your target audience there is a high chance that your website will rank on the top search results. 
Content is one of the pillars of Google's top SEO ranking factors, so to generate high-quality content it is vital for you to have a robust content marketing strategy. 
In the aspect of SEO, you should conduct extensive market research and trend analysis to determine the search pattern of your target audience, along with effective keyword research. 
Content plays a major role in SEO, as it will help you acquire quality backlinks from credible sources in your niche. If you have high-quality content on your website then other sites will mention your web page on their site and send inbound traffic to your website. 
According to search engines, backlinks are treated as votes of confidence, so having high-quality backlinks from relevant sites in your niche will help Google and other search engines determine the search relevance, credibility, and authority of your website and boost your search rankings. 
P.S. Google has over 200+ ranking factors and content is just one of them, despite being one of the most important search ranking factors it is crucial for you to maintain many other technical SEO requirements to boost your search rankings to the top.
Unless you're an SEO expert, it's highly recommended that you either hire a SaaS SEO specialist or a SaaS SEO Agency with industry specialization. 
Content and SEO go hand in hand, so to enhance optimal search visibility you need to prioritize producing high-value content based on a super-effective content marketing strategy. 
    8. Create Engaging Content to Boost Conversions
No matter how value-packed or informative your content is if it's not interesting enough to get your target audience hooked then it won't be useful for boosting your online presence and increasing your conversions. 
It is extremely important to have a solid content marketing strategy, as the first step to creating engaging content is to ensure that the headline compels your target audience to open it. 
According to a recent study, it was found that 80% of readers never make it past the headline, and your website's traffic can vary as much as 500% depending on the headline. 
You need to plan out a super compelling content strategy to come up with interesting and engaging content headlines that will drive your audience to click and view the content.
Next, you need to ensure that your punchline is enticing enough to motivate your audience to read through the entire content or at least significant parts of your content.
As a matter of fact, 73% of people skim through blogs, and only 27% read the entire content. So, it is very essential for you to craft blogs or articles that are easily skimmable, especially by highlighting important parts of your content or by using bullet points and lucrative infographics.
The SaaS industry has a unique advantage in particular when it comes to content marketing, and that is its audience needs to refer to a lot of content to solve various issues. 
Therefore, it is crucial for you to formulate content marketing strategies based on a wide range of pain points and problems that your software can resolve, along with effective tutorials. 
    9. Integrate a Diverse Content Strategy 
The audience in the SaaS industry is always facing issues due to technical complexities and solving software-related issues. This is a major opportunity for you to create a wide range of solutions for these issues using your software. 
Other than that you can emphasize particularly complex business issues that can only be solved using your software, and explain in-depth how it's better than any other software program in the market. 
This will help you differentiate your SaaS product and convince your target audience why your software is the best solution for them. 
Apart from that you can discuss industry trends, and how software development will impact businesses in the future. 
There is a wide range of topics that you can cover depending on what kind of software you produce and sell. Other than covering several topics, you can also diversify your content by integrating different types of content like videos and podcasts. 
It is especially prominent in the software industry, as video guides and tutorials are essential to helping users understand your software and its solutions. In fact, video marketing contributes to 95% of conversions in the B2B sector. To drive increased engagement you can also post live videos every once in a while. 
Let's not forget podcasts, it's very prominent for B2B marketers as 43% of purchase decisions are made listening to business-related podcasts. So, you can cover sensitive business topics regarding your software on podcasts as well. 
    10. Create Ever-Green Content & Regularly Optimize Them
Evergreen content is a type of content that stays relevant and valuable to readers or viewers long after it's created. Unlike trend-based content, which can quickly become outdated and lose its value, evergreen content is designed to be timeless and enduring. 
So, in the long run, all you have to do is, optimize your evergreen content every once in while by updating facts, statistics, and other trend-related information, and you can expect high search traffic for your content again. 
Examples of evergreen content in aspects of SaaS marketing include how-to guides, educational articles, industry overviews, and product reviews. These types of content typically offer practical advice, insights, or information that can be helpful to readers regardless of when they were published.
Here are the key benefits of creating evergreen content which include,
Evergreen content can continue to drive traffic and engagement for months or even years after it was first created, helping to maximize the return on investment for the time and resources spent creating it.
Evergreen content can be repurposed in various formats and shared across multiple channels, making it a versatile asset for content marketing and brand building.
By creating high-quality evergreen content consistently, your brand can establish itself as a thought leader in the industry, building credibility and trust with its audience over time.
Will these 10 Content Marketing Strategies Actually Work?
This article is typically a comprehensive guide to help you create a robust content marketing strategy to promote your SaaS brand based on proven methods and our acquired experience over the last 10 years. 
The scope of success of these strategies entirely depends on how you plan your content marketing strategy and its implementations. 
If you can create an effective content marketing strategy and generate value-packed content then of course you can leverage tremendous benefits for marketing your SaaS business. 
However, if your strategy development is flawed, your content is of poor quality, or you don't prioritize research, the guide may not be beneficial for you.
So, in conclusion, the scope of success for developing a content marketing strategy widely depends on how it's executed. 
Creating an effective content marketing strategy is extremely challenging, and it requires an ample amount of time to generate quality content.
So, if you need help creating a highly effective content marketing strategy or producing high-quality content you can consider booking a Free Content Marketing Consultation, and one of our experts will get in touch with you soon.