Search engines have made our lives easy and super convenient, not only are they helpful for finding useful information, but also to find the best dental care within your vicinity.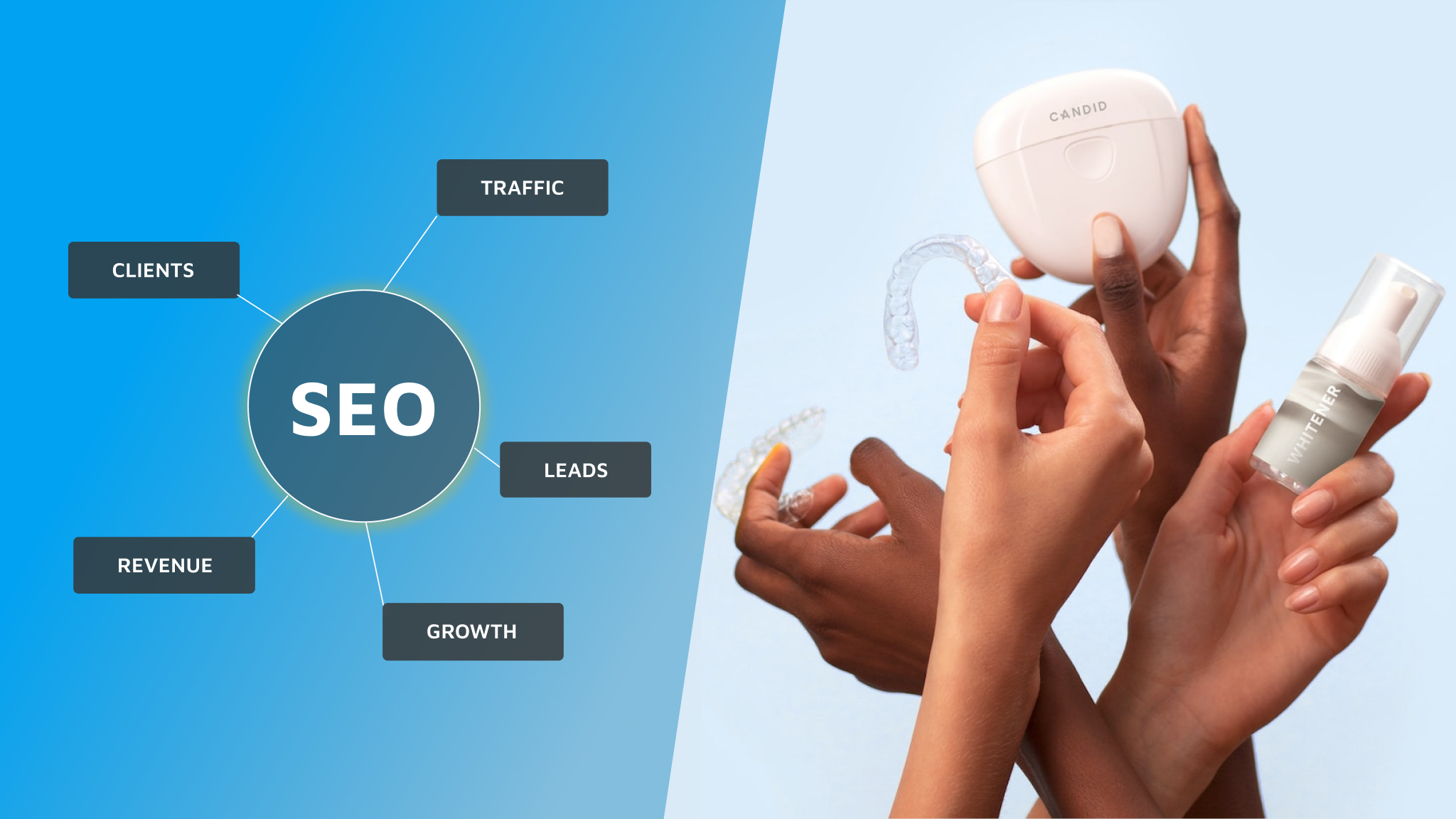 According to recent research, it was found that 80% of online searches are medical or health-related, including dental care. Among them, most prospective patients looking for dental care look into the top search results and check online reviews to verify the most reliable and trustworthy dental practice within their reach.
86% of prospective dental patients look into online reviews and compare among the top search results to determine which dental practice is most suitable for them, in terms of quality treatment within their budget.
As most dental patients prioritize finding a dentist closest to their geographical location, local searches have boomed with search queries such as 'dentist near me or nearby' on Google and other popular search engines.
Local searches have become so prominent to find dental services that the latest data suggests that 97% of prospective dental patients use search engines to find a dental clinic within their reach by comparing dental practices that appear on the top search results and Google Maps.
As search engines are extensively used to find dental advice, solutions, and treatment options, it is imperative to consider investing in Dental SEO to optimize your website to boost its search rankings to establish, maintain and improve your dental practice's online presence.
You might be wondering how much it will cost you to invest in Dental SEO, well the overall investment will depend on various factors.
To help you get a clear estimate of your investment cost for Dental SEO this article will cover, what is Dental SEO, the factors associated with the cost of Dental SEO, an explanation of the types of Dental SEO services along with the breakdown of their costs, long term benefits of investing in Dental SEO and a comparison of Dental SEO packages.
What is Dental SEO?
Dental SEO is a specialized SEO service to improve the online presence of your dental practice by optimizing your website to boost its search rankings on Google, Bing, and other conventional search engines.
Apart from improving your search visibility and online presence, Dental SEO is conducted to enhance your,
Organic Search Share
Website Traffic
Conversions
Competitiveness in Search Listings
Brand Awareness
Credibility & Authority
Most of all by investing in Dental SEO, you can expect to attract more patients which will help you get more dental appointments. The ultimate objective here is to help you increase your dental income by improving your organic search rankings.
Psychologically web pages that appear on the top search results instantly gain significant credibility among most dental patients, so it is likely to streamline increased income to your dental practice.
You can read our constructive guide to get new patients with Dental SEO and other digital marketing strategies.
5 Key Factors That Can Impact the Cost of Dental SEO
1. Level of Competition
As most dental patients use search engines to find dental clinics, Dental SEO is becoming highly prominent to establish and grow the online presence of most dental clinics.
Now, the level of competition depends on how concerned the nearby dental clinics are about their search visibility and whether they're actively applying Dental SEO practices.
The heavier the competition is, the more challenging it is to rank on the top search results. This is because you need to apply better SEO strategies to outrank your competitors to rank on the top search results.
And for applying better SEO strategies it is necessary to conduct extensive competitive research such as keyword gap analysis, content gap analysis, backlink profile analysis and so much more.
Conducting a proper competitive SEO analysis and figuring out effective strategies to outperform your competitors requires the use of specialized tools along with extensive skills, experience, and technical knowledge.
Without consistent competitive analysis, you won't be able to rank your dental website on search engines, and even if you do you always need to keep tabs on your top competitors to formulate and apply more effective SEO strategies.
After completing the competitive analysis, it is necessary to run a comparative analysis to evaluate your strengths, weaknesses, opportunities, and threats.
Based on the thorough comparison a range of SEO strategies should be applied which include, SEO auditing, Local SEO, Content Marketing, Technical SEO, On-page SEO, and Off-Page SEO.
Each of these strategies is a particular SEO service and they have significant costs, so your overall SEO cost will vary depending on the range of SEO services required to improve the competitive stance of your dental practice.
2. Geographical Location
According to Google, 30% of all searches are related to location. The most common search queries to find dental clinics include dentist near me, emergency dentist, pediatric dentist near me, emergency dentist near me, etc.
The average monthly search volume for these trending keywords to find dental clinics ranges from 50,000 to 100,000. So, if your dental clinic's website does not appear on the top search results for these location-based search queries, then you might be missing out on major opportunities to find new dental patients.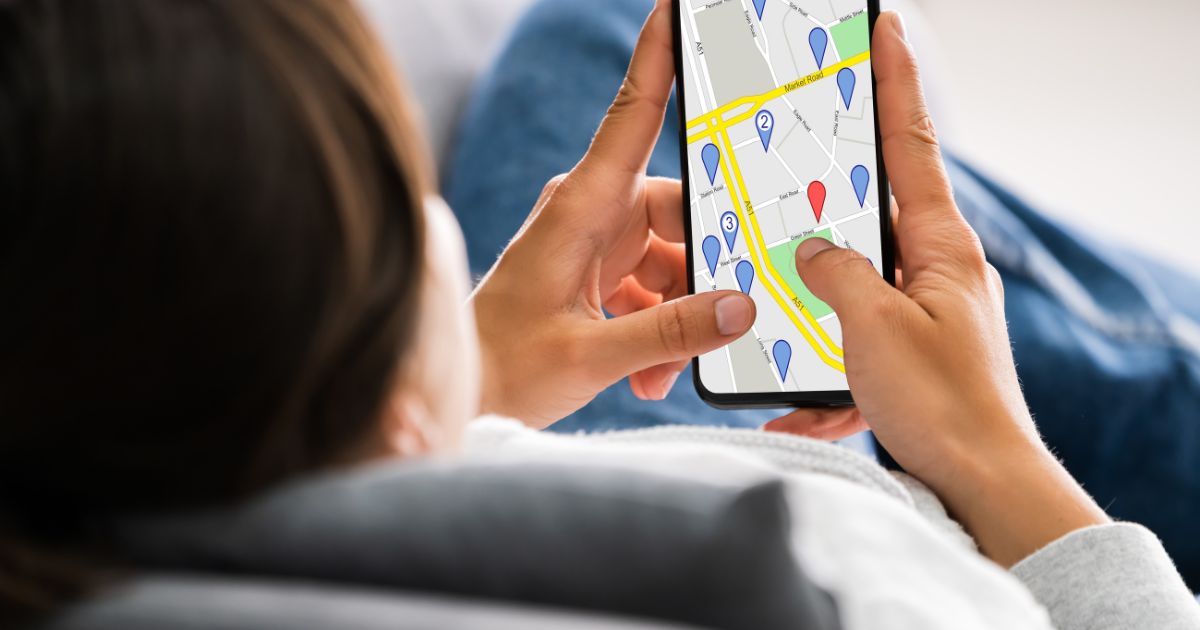 Plus, creating brand awareness is crucial for your dental clinic, so if your website keeps appearing on the top search results for these local search queries, then it will rapidly increase the scope of positioning your dental clinic as one of the best and most reliable dental clinics in the area.
Psychologically the human brain is wired to prioritize common options that they're most familiar with, and that's why it is important to boost the awareness of your clinic among your target audience in a specific geographical location to attract more dental appointments.
Most dental clinics are local businesses and most patients prefer to visit a reliable dental clinic somewhere near their homes, which is most likely to be in the same town or city.
Not to mention, foreigners who are seeking dental treatment in your area will also have to find your clinic by using local search queries.
The investment cost for Dental SEO will significantly depend on the pay scale of the country where the SEO professionals or the agency is located, the size of the SEO agency, and their brand position in the market.
For example, the pay scale of SEO agencies in the USA will vary from the ones in Canada, the UK, Australia, or any European or Asian country.
But as Dental SEO highly depends on the application of Local SEO strategies you should choose an SEO agency that has a lot of experience working in your geographical area.
For example, if your dental clinic is located in the USA, then you should hire a Dental SEO agency that specializes in the USA or North America.
An SEO agency providing specialized Dental SEO services in particular geographic locations is more familiar with the culture, economy, and market conditions of that country.
So, they will be able to determine effective local SEO strategies to enhance your search visibility, enhance conversion rates and streamline increased appointments to your dental practice.
3. Range of Dental Services Offered
Usually, dental clinics offer a wide range of services, among them common dental services include,
Teeth Cleaning
Teeth Whitening
Extractions
Veneers
Fillings
Crowns
Root Canal
Bonding
Dentures
Depending on the types of dental services that you offer, you will most likely have an individual web page for each of these services.
Your SEO investment will vary depending on the number of web pages that you need to optimize, the more web pages you have, the more optimization efforts are necessary.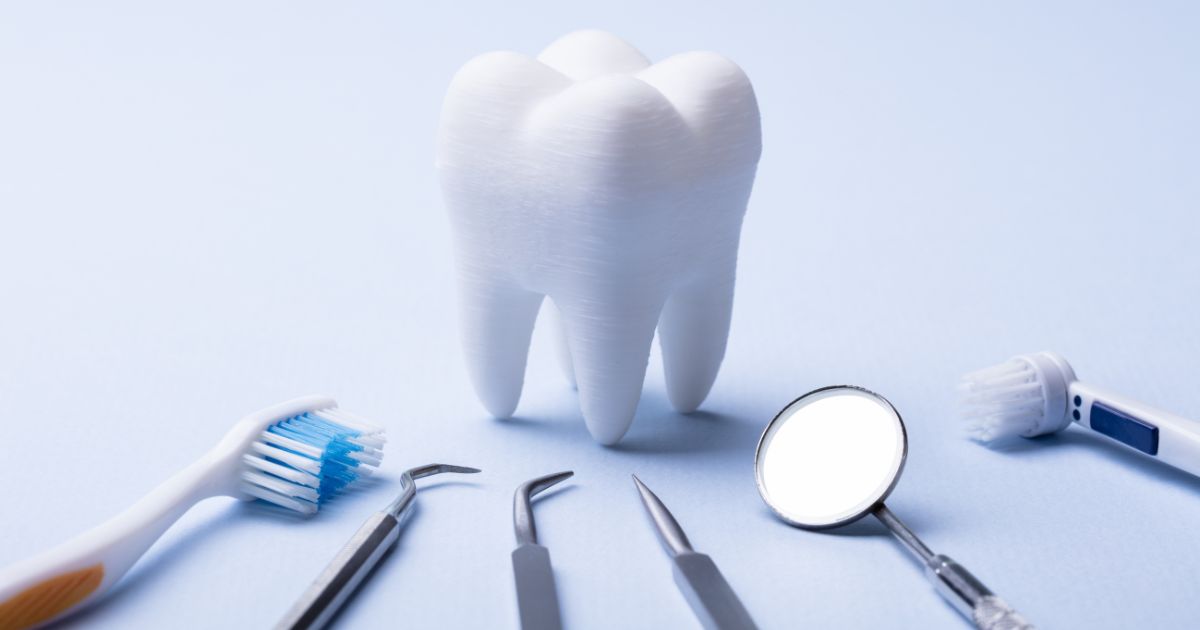 As each web page needs to be individually optimized, for which it is necessary to thoroughly analyze the web page to check whether there are any issues concerning user experience or other technical aspects.
If any issues violate the search engine guidelines, they need to be fixed immediately. The maintenance and optimization costs will entirely depend on the severity of the issues, overhead costs, and the number of pages that require optimization.
Apart from that, it is crucial to ensure that the right keywords have been used in a meaningful way, especially so that it makes proper sense and adds value to your target audience.
Prospective patients looking for dental services, usually search for the specific treatment option they are looking for. For example, if they need fillings or a root canal, they will most likely search for dental clinics which offer dental fillings or root canals.
Specific search queries like dental teeth cleaning near me or the ones mentioned in the example above are long-tail keywords.
Long-tail keywords are specific and longer phrases that are less common and less competitive, as opposed to short and general keywords that are often highly competitive.
Long-tail keywords are often used in search engine optimization (SEO) to target specific niches or audiences and drive targeted traffic to a website. These keywords usually have a lower search volume, but can still drive significant traffic when used effectively.
The biggest advantage of using longtail keywords is that they can rapidly enhance the search visibility of your dental services. In this way, your target audience can find the dental service that they're looking for.
And, if your website appears among the top options in search results, then there's a high chance that your dental clinic will be among the top considerations for booking an appointment.
But here's the catch, long-tail keywords have a lower search volume as they are searched only by a niche audience. So, that makes it difficult to determine which long-tail keywords will be beneficial in boosting your dental service's online discovery.
The proper use of long-tail keywords can be a major game changer for your dental practice, as most people are prone to visiting web pages that appear in the top search results.
So, if they find the web page containing the dental service that they're looking for then it will enhance conversion rates across your digital touchpoints.
Although, identifying effective long-tail keywords requires extensive keyword research, which can only be done by SEO experts with years of experience.
Hiring SEO specialists for optimizing each of your service pages can be expensive but it is likely to rapidly scale up your search visibility which will help you gain more organic visibility on search listings and directly contribute to your dental practice's brand awareness.
It is important to ensure that your services pages appear on the top search results and to enhance the longevity of competitive dominance on search rankings, it is necessary to invest in SEO to achieve long-term sustainable benefits.
4. Technical Complexity
Google has over 200 ranking factors, and among them, the technical ranking factors are among the most crucial, as they directly affect the user experience.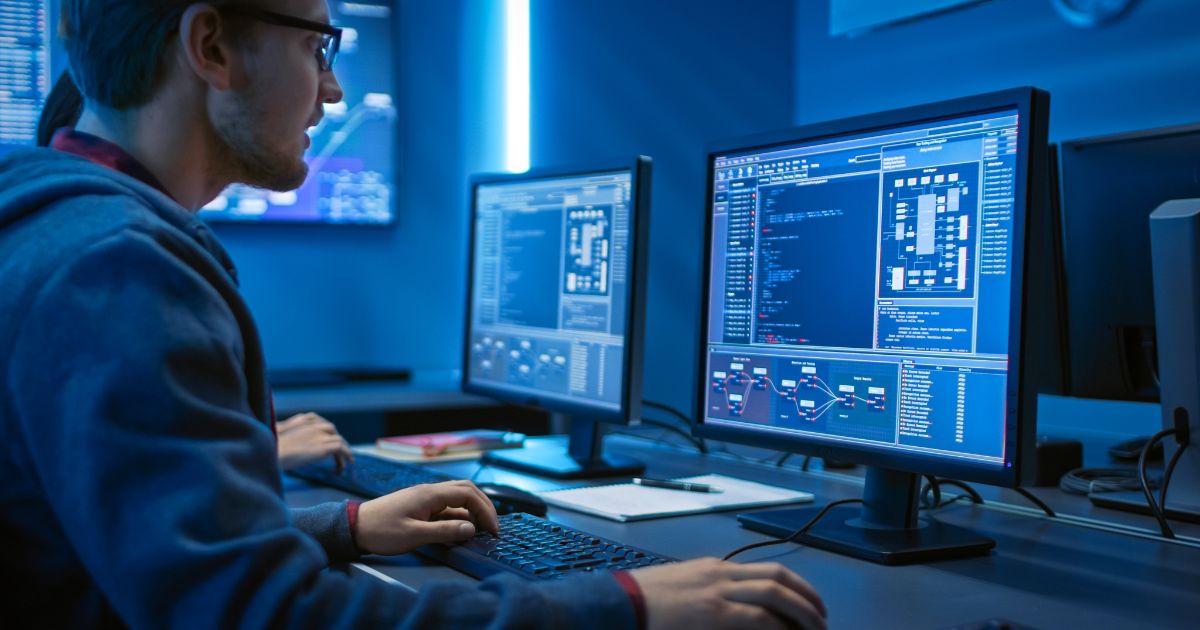 Your web pages won't even appear on the search listings unless they are free of technical issues that go against the search engine guidelines. To ensure that, you need to run tons of tests or identify the technical issues and take steps to resolve them.
Some of the most common technical issues that can hinder your search rankings include,
a. Website Loading Speed
The ideal website loading speed ranges between 1-3 seconds, whereas the optimal loading speed is 0.8 seconds. According to Google, the ideal server response time is 200 ms.
There are over 50 billion web pages on Google's search listings, and among them, the top 10 search results of Google usually have a fast-loading website.
If your website loads slowly, prospective patients may feel annoyed and skip to one of your competitors. If more people abandon your website, it will increase your website's bounce rate.
And a higher bounce rate will trigger search engines to determine that your website provides a poor user experience and is probably not useful.
First, you need to evaluate your website's loading speed, if it's below the optimal speed then you need to run further tests by thoroughly auditing your website.
Figuring out the technical issues requires the help of an SEO expert with specialized knowledge and experience in technical SEO. Based on the findings the SEO expert can determine the best course of action to fix all the loading speed issues.
To learn more about how website loading speed can hinder your online presence in search rankings, read our blog on Why is Website Speed Optimization Important for Your Business?
b. Website Security
According to Google's HTTPS protocol, website security is among the top search ranking factors. If your website has security issues then there's a high chance that it won't get indexed or ranked on the search results.
Security threats can get your website severely penalized, it might get heavily deranked, removed from search listings, or even banned from the search engine database.
If that happens then your website won't appear in the search results even if someone searches it using your brand keywords.
Don't worry, there are ways to fix these issues, to learn more you can read our guidelines on what you should do if your brand keywords no longer appear in the search results.
To secure your website it is necessary to take proper security measures. There are tons of factors associated with website security, so it is recommended to consult with an expert to determine the range of security measures that you can implement.
On another note, you should also take website security into serious consideration for the following reasons,
Patient Information Protection: Dental websites often collect sensitive patient information such as names, addresses, medical histories, and insurance information. This information must be protected to maintain patient privacy and comply with regulations such as HIPAA.
Reputation Management: A security breach on a dental website can lead to a loss of trust and credibility among patients, damaging the practice's reputation.
Compliance with Regulations: In many countries, healthcare organizations are required to comply with regulations that mandate the protection of patient information. A security breach could result in penalties and legal liability for the dental practice.
Prevent Data Loss: Dental websites may store large amounts of important data, such as patient records, appointment schedules, and billing information. In the event of a security breach, this information could be lost or stolen, causing significant inconvenience and potentially costly consequences.
In summary, website security is important for dental websites to protect patient information, maintain a good reputation, comply with regulations, and prevent data loss.
That's why search engines maintain strict regulations in maintaining secure web pages in their search rankings.
c. Mobile Friendliness
According to Statista, the number of mobile searches is rapidly increasing, based on their trendline the percentage of mobile searches spiked from 30% in 2013 to over 60% in the year 2021.
In another study conducted by Hitwise, it was found that over 60% of searches are done using smartphones and other mobile devices. And, among them 76% of all mobile searches are health-related.
Moreover, according to Google's Guidelines, mobile friendliness is a website ranking factor.
If you want to rank your web pages on the top search rankings, it is crucial to ensure that each page is highly mobile optimized. And also to magnify the scope of ensuring a smooth user experience for your website visitors.
Having a mobile-friendly website will not only boost your scope of ranking on the top search results but will also rapidly increase the scope of conversions and contribute to securing more dental appointments.
There are many technical aspects that you need to consider while optimizing your website to rank on the top search results such as ensuring there is no duplicate content, guiding search engines to index the important web pages by carefully editing the robot.txt file, and more.
Disclaimer: Do not try to tweak or edit the robot.txt file on your website, as it requires specialized technical SEO knowledge to edit the robot.txt file.
5. Keyword Difficulty
Keyword difficulty impacts dental SEO costs because it determines the competition level for ranking a specific keyword. The higher the keyword difficulty, the more effort and resources it will take to rank for that keyword, and therefore, the higher the SEO cost.
For example, if a dental practice wants to rank for a highly competitive keyword like "dental implants", they will likely need to invest more in SEO tactics such as content creation, link building, and technical optimization, which will increase the cost of their SEO efforts.
On the other hand, if the dental practice chooses to target lower competition keywords such as "dental implants in [city name]", the SEO cost may be lower because it will require less effort to rank for those keywords.
The keyword difficulty level impacts dental SEO costs because it determines the level of competition for ranking and the amount of effort and resources required to achieve those rankings.
To enhance your keyword ranking it is important to optimize your keywords according to the searcher's intent; especially by keeping your target audience in mind.
It is important to pick keywords that have the highest ranking potential, whether you go for high or low-competitive keywords will entirely depend on a range of factors such as the level of competition, the strategic use of keywords, how useful they can be to your target audience, and more.
Before picking the right keywords, it is necessary to ensure that they fulfill the search intent of your target audience, to do so you can refer to the following types of keywords for enhanced dental SEO, such as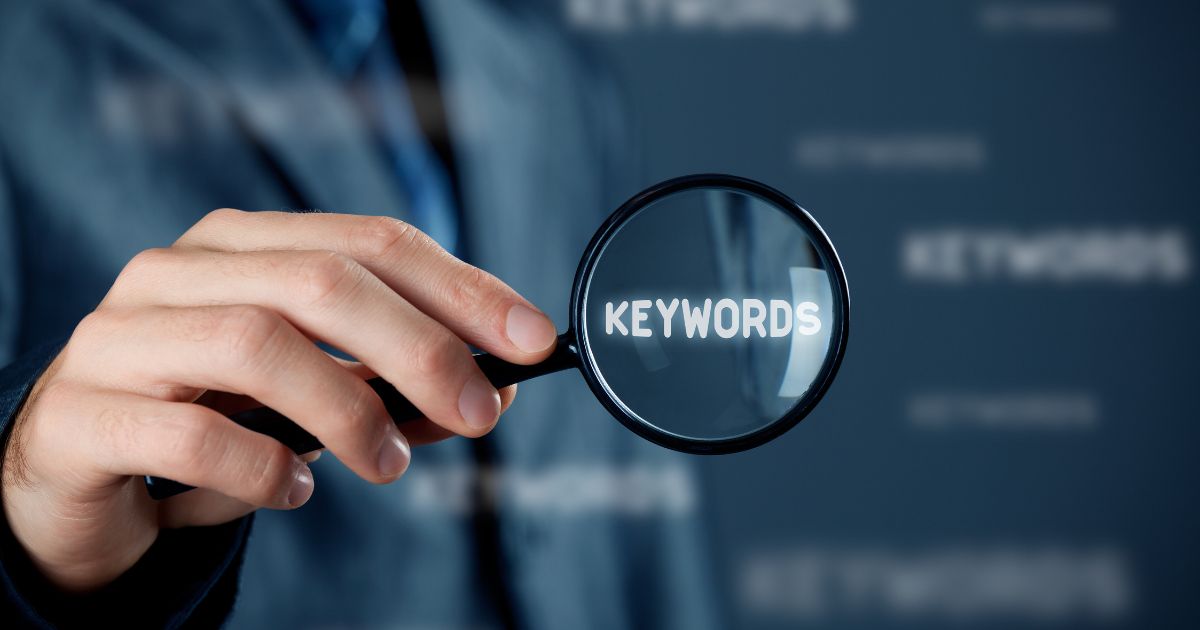 Branded keywords: These keywords include the name of the dental practice or brand and are used to attract patients who are already familiar with the practice.
Location-based keywords: These keywords include the location of the dental practice and are used to attract local patients. For example, "dental implants in [city name]" or "dentist near me or nearby".
Service-based keywords: These keywords are focused on specific dental services offered by the practice. For example, "dental implants", "teeth whitening", and "dental crowns".
Problem-based keywords: These keywords are focused on specific dental problems and the solutions offered by the practice. For example, "tooth pain", "tooth sensitivity", and "gum disease treatment".
Long-tail keywords: These are longer and more specific keywords that are less competitive and easier to rank for. For example, "best dental implants in [city name]" or "affordable teeth whitening near [zip code]".
Question keywords: These keywords are framed as questions and provide an opportunity for the dental practice to provide answers through content. For example, "how to choose a dentist", "what are dental implants", and "what causes tooth pain".
Incorporating a mix of these types of keywords into the dental practice's SEO strategy can help attract a wider range of potential patients and improve the visibility of the practice in search engines.
Different Types of Dental SEO Services and Their Costs
Your overall SEO cost will widely depend on the range of SEO services that you need, which includes different types of Dental SEO services with significant differences in cost.
There are different types of Dental SEO services, we will point out the average price of each of them so you can have a clear idea of the amount of money that you need to invest.
Types of Dental SEO Services and their Costs,
1. SEO Auditing
To improve your search rankings, the most crucial requirement is to properly analyze your website.
Proper SEO auditing will help you,
Identify issues that need to be resolved
Discover opportunities for rapid enhancements
Come up with effective strategies to fix no matter how complex they are
Make all necessary enhancements to rapidly scale up your website's search rankings
For starters, you can go for Free SEO audits to get an idea about your website's current condition. However, Free SEO audits will only help you discover basic issues, as it requires a lot of time, effort, and in-depth research to identify many complex issues affecting your website's search rankings.
So, ultimately you will need a Deep SEO audit. The average cost of Deep SEO audits can vary anywhere from $600 to $2000 or more.
It will depend on the number of web pages that need to be audited, the more pages you have on your site the higher the cost.
According to our analysis of most dental websites, it contains a few pages so you can expect to pay the average range as mentioned above.
To provide a more precise idea, in-depth SEO auditing will help you comprehensively analyze your website which covers,
Technical SEO: This includes an analysis of website structure, URL structure, site speed, mobile responsiveness, and other technical factors that can impact search engine rankings.
Content Analysis: A review of the website's content quality, relevance, and keyword optimization.
Link Analysis: A review of the website's internal and external links, including the quality and relevance of backlinks.
Local SEO: A review of the website's presence in local search results, including the presence of Google Business Profile listings, NAP (Name, Address, Phone) consistency, and other local search signals.
User Experience (UX): An analysis of the website's overall user experience, including ease of navigation, page load times, and the use of clear calls-to-action.
Analytics and Tracking: A review of the website's analytics and tracking setup, including the use of Google Analytics and other tracking tools to measure the site's performance and effectiveness.
Competitor Analysis: An analysis of the strengths and weaknesses of the website's competitors, including a review of their ranking strategies, content, and overall online presence.
By analyzing these and other factors, a deep SEO audit can provide a comprehensive understanding of a website's search engine optimization performance, allowing for informed decisions to be made about how to improve the site's ranking and visibility in search results.
2. Local SEO
Local SEO is important for dental SEO because it helps dental practices to rank higher in search engine results for geographically-related queries made by potential patients in their local area.
The increased visibility can lead to increased website traffic and phone calls, helping to build trust and establish the dental practice as a reliable provider of dental services.
Local SEO also helps to improve the accuracy and relevance of online business information, such as the name of your dental practice, address, phone number, opening hours, images, and public reviews which are essential for building trust with potential patients.
To improve your local search discovery, you should consider getting listed on Google Business Profile, Yelp, and other local directories.
As Google is the most used search engine, your dental practice needs to get listed on Google Business Profile. This will essentially help Google understand your dental clinic's precise location of your dental practice, so whenever someone searches for dental clinics nearby there is a high chance that your dental practice will get enhanced search visibility.
It is also important to include relevant local keywords in website content and metadata, such as the city or region where the dental practice is located, which can help search engines understand your dental clinic's location and relevance to local searchers.
However applying effective local SEO strategies can be quite challenging as it requires extensive research on the following,
Local Trends
Common Search Patterns
Significant Dental Pain Points
Competition
Identifying the Information Prospective Patients Require
So, your investment cost will entirely depend on the level of in-depth research and the number of local SEO strategies needed to boost your competitive edge in search rankings. You can expect an average investment cost of $500 to $2000 per month or more for effective local SEO for your dental practice.
3. On-Page SEO
On-page SEO is the practice of optimizing all your web pages to help the search engine understand your website better.
To be more specific, on-page SEO is the optimization of all SEO elements within your website that you have full control over, which includes content, headlines, headers, image optimization, title tags, meta descriptions, structured data, alt text, internal linking, and more.
The cost of on-page SEO will depend on the number of pages you've on your website, as each web page needs to be specifically optimized.
On-page SEO covers a range of tasks such as
SEO Audit
Keyword Research
Topic Research
Content Optimization
Content Strategy
Internal Linking
All these tasks require extensive SEO expertise, an ample amount of time, and the use of expensive research tools and other resources. On-page SEO itself is a full-fledged SEO service, as it involves every non-technical enhancement required to boost your website's search relevance.
The average cost of on-page SEO will vary from $500 to $2000 per month or more, depending on the number of pages that need to be optimized. Roughly you can expect an estimated cost of $100 per web page, but that will also vary depending on multiple factors.
4. Off-Page SEO
Off-page SEO involves activities and strategies to influence and entice other website owners to create inbound links to your website, and also to mention the name of your dental practice to enhance increased website traffic and search rankings.
The creation of clickable inbound links from one website to another is called backlinks, and the practice of creating backlinks is called link building.
Backlinks are considered votes on the internet, search engines identify the connection between websites by analyzing these backlinks. Backlinks are one of the determining factors for search engines to identify the search relevance of each web page in its search listing.
Disclaimer: According to search engine guidelines, the trade or purchase of backlinks is strictly prohibited. The trade of backlinks can get your website penalized which includes it being heavily deranked, deindexed, or even banned. Recovering from a search engine penalty can be extremely difficult, time-consuming, and expensive.
The challenge here is, you need to attract backlinks from relevant sources, preferably from websites or content creators in your industry.
In order to strengthen your backlink profile, it is necessary to retrieve high-quality backlinks, which requires the implementation of a range of strategies such as
Creating High-Quality Content
One of the best ways to attract backlinks is by creating and publishing high-quality, relevant, and informative content on your website, such as blog posts, infographics, and videos.
Guest Posting
It is a tactful approach to reach out to other dental websites and offer to write a guest post for their blog. This can help you build relationships with other dental professionals and gain valuable backlinks at the same time.
Participation in Online Forums
Joining online forums and discussion groups related to dental health and participating in discussions is a great strategy to attract quality backlinks. By providing valuable insights and advice, others may link back to your website as a source of information.
Publishing Dental Research
You can post dental information and groundbreaking research statistics on your website to attract other dental professionals or researchers to create backlinks to your website.
Reaching out to Local Journalists
It is a great strategy to get your dental practice featured in the local journal in your area, so you can get quality backlinks and attract increased dental appointments.
However, implementing all these strategies requires extensive backlink research. And, only SEO experts can do proper backlink research, as it involves local competition and many other factors.
Apart from acquiring backlinks, it is also important to remove low-quality backlinks which require substantial SEO auditing and backlink research. Having low-quality or toxic backlinks can get your website penalized by search engines.
It can get challenging to remove toxic backlinks if the website owners don't cooperate regardless of your request to remove them. In that case, you need to disavow those backlinks.
Disavowing backlinks is an advanced task, and should only be conducted by an SEO expert. Learn more about disavowing backlinks on Google.
And as we've mentioned before, recovering from a search engine penalty is difficult and expensive. So, it's better to take effective measures to prevent such outcomes.
But don't worry, even if you get penalized by Google or any other search engine, it is still possible to recover your site from the penalty, but the cost will entirely depend on the cause and the type of penalty. Learn more about what to do if your site gets penalized by Google.
The average cost of effective off-page SEO starts from $500 or more per month, as backlink research itself costs about $100 on average.
5. Technical SEO
Technical SEO refers to the optimization of a website's infrastructure and architecture to improve its visibility and ranking on search engines like Google and Bing. This involves optimizing various technical aspects such as website speed, mobile responsiveness, site structure, and crawlability, among others.
For dental SEO, technical SEO is critical because it provides the foundation for a website to rank well and drive organic traffic. A fast and user-friendly website is more likely to rank higher and attract more visitors than a slow, clunky site that's difficult to navigate.
Additionally, technical SEO can help ensure that search engines can easily crawl and index a website, which is crucial for achieving high visibility and ranking. This includes optimizing site structure, meta tags, and other elements that search engines use to understand the content of a website.
In contrast, technical SEO is an essential aspect of dental SEO because it lays the foundation for a website to perform well on search engines and attract organic traffic. By focusing on technical optimization, dental practices can improve their online visibility and drive more targeted traffic to their website, which can lead to more leads and patients.
Without maintaining the technical requirements it's highly unlikely for a web page to get indexed by search engines or even rank on the top search results.
If you want your web pages to appear among the top search results, then you will have to make sure to comply with the search engine guidelines and cover all technical aspects.
The average cost of technical SEO can range from $1000 to $3000 per month or more depending on the requirements and the range of technical optimizations required.
Importance of Investing in Dental SEO for Long-Term Success
In a nutshell, investing in dental SEO can bring many long-term benefits to a dental practice, including,
Increased visibility and traffic: By optimizing their website and online presence, dental practices can increase their visibility and attract more organic traffic. This can lead to more leads, patients, and revenue for the practice.
Cost-effective marketing: SEO is a cost-effective way of marketing a dental practice, as it relies on improving a website's ranking on search engines, rather than paying for advertising.
Competitive advantage: By investing in dental SEO, a practice can differentiate itself from competitors and establish a competitive advantage.
Improved patient engagement: A well-optimized website with high-quality content and a user-friendly design can improve patient engagement and provide a positive user experience.
Brand recognition: Consistent and effective dental SEO efforts can help build brand recognition and establish a practice as a trusted authority in their field.
Sustainability: The results of dental SEO are long-lasting and can provide a sustainable source of leads and patients for the practice.
How to Choose the Right Dental SEO Package?
We explained the cost of particular SEO services such as SEO auditing, Local SEO, On-Page SEO, Off-Page SEO, and Technical SEO to help you get an overall estimate of the total investment cost for Dental SEO.
Instead of choosing individual SEO plans, it's better to go for a package deal depending on the needs of your dental practice.
If you surf around, you will find that SEO agencies offer package deals based on the size of the business. So, you will get all the SEO services that you need in one package.
If you acquire each SEO service individually then it will cost you $5000 to $8000 per month or more, but if you go for a package deal then you can get a great deal for $1000 to $3000 per month.
Just to let you know, the exact price will depend on a wide range of factors but it will be something near the estimated price mentioned.
We provide specialized Dental SEO services, if you're interested you can book a Free SEO Consultation to know how much you will have to invest if you decide to acquire our Dental SEO services.