No matter how good your software is, you'll have to market it effectively to ensure that it reaches your target audience. 
If you put yourself in the shoes of your target audience, you will find that most online customers refer to search engines to find information, products, and services. 
If you look into the recent statistics, 89% of online customers use search engines to find desired products or services.  And, 81% of digital shoppers refer to search engines to research specific products and services before making a purchase decision.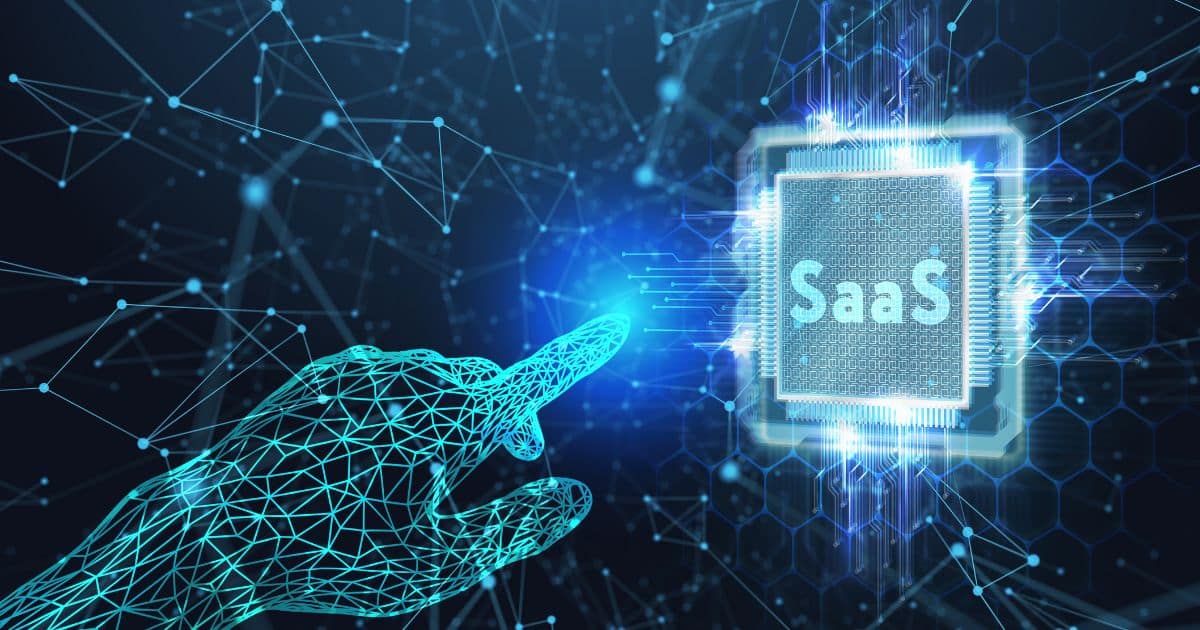 According to BrightEdge, 68% of all online experiences begin with a search engine, which means the vast majority of your potential customers are actively searching for your products and services on search engines.
It was also found that 53% of all website traffic comes from organic search results, so the online visibility and presence of your SaaS products heavily depend on the effectiveness of your SEO strategies. 
In general, most people tend to trust the organic search results, in fact, most online searchers skip the paid search listings and specifically consider looking into the organic search listings. 
But here's the catch, 75% of online searchers mostly consider checking the top 5 organic web pages that appear on the first page of search results. So, it is instrumental for you to prioritize SEO to promote your SaaS products. 
Now, you might be wondering, what's the difference between regular and traditional SEO compared to SaaS SEO? Is it really necessary to particularly use SaaS SEO to enhance your SaaS website's visibility and online presence? 
Yes, absolutely! There are some proven SEO strategies that work well specifically for SaaS websites. So, if you want to rapidly improve your SaaS website's online visibility, and conversion then it is very essential for you to highly prioritize SaaS SEO. 
This article is an in-depth guide with 14 super effective, tried, and tested SaaS SEO strategies and techniques to boost your software sales to the next level, along with a brief overview of the exclusive benefits of SaaS SEO.
14 Killer SaaS SEO Strategies to Streamline Extensive Online Expansion
1. Identify Your Target Audience Based On Their Software Requirements
It is crucial to precisely identify your target audience by tapping into their software requirements. You should specifically know why they need your software, and how it can add value to their personal lives, career, and business. 
Depending on the type of software that you produce, it can either be for B2B users or B2C users, or it can be for both B2B and B2C customers. 
There is a distinctive difference between these two major business models. The marketing strategy is completely different, and both of these sectors have different software requirements, purposes, and pain points.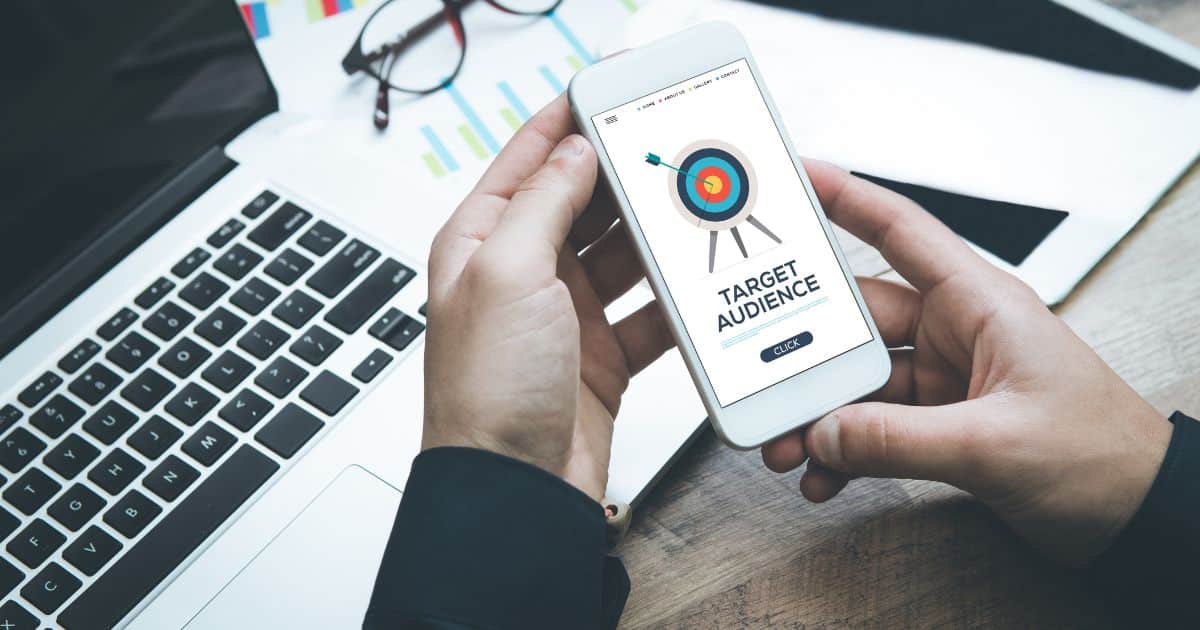 B2B software are more technical, they come with features to upscale business growth and carry out specialized tasks, whereas B2C software is for consumers who are less technical, more intuitive, and widely accessible to a broader customer base. 
Regardless of whether you're targeting B2B or B2B, or both, it is a universal fact that people from all walks of life use software to solve problems and get certain tasks done. 
So, it is essential to precisely assess the customer demand of your target audience to determine a highly targeted SaaS SEO strategy.
It is exceptionally important to identify the core software requirements of your target audience to specifically understand their search patterns and design a super effective SaaS strategy to fulfill their search intent.
Unless you specifically identify your target audience and understand their core requirements, you won't be able to come up with an effective SaaS SEO strategy. So, focus on identifying, understanding, and determining why your target audience needs your software. 
To effectively segment your target audience, it is necessary to evaluate the factors mentioned above, you can follow the tips below to assess the core requirements of your target audience.
Use search engines to find high-authority websites that provide valuable insights about the core customer demands of your software 

Refer to forums, and social media threads to assess customer wants and needs

Create social media posts, and forum discussions to engage with your target audience

Conduct online surveys to collect first-hand information from potential customers 

Shoot live videos, and host webinars to identify the features and benefits customers expect from your software 
2. Segment Your Target Audience by Creating Buyer Personas
Whether your software solutions are intended for B2B or B2C users, it is very important to segment your audience to implement a highly effective and well-targeted SaaS SEO strategy. 
Search engines like Google and Bing generate search results by identifying the search query, and the most relevant web pages appear at the top of search results. 
So, that's why it is crucial for you to divide your target audience into multiple groups by creating a specific buyer persona to distinguish among your target audience.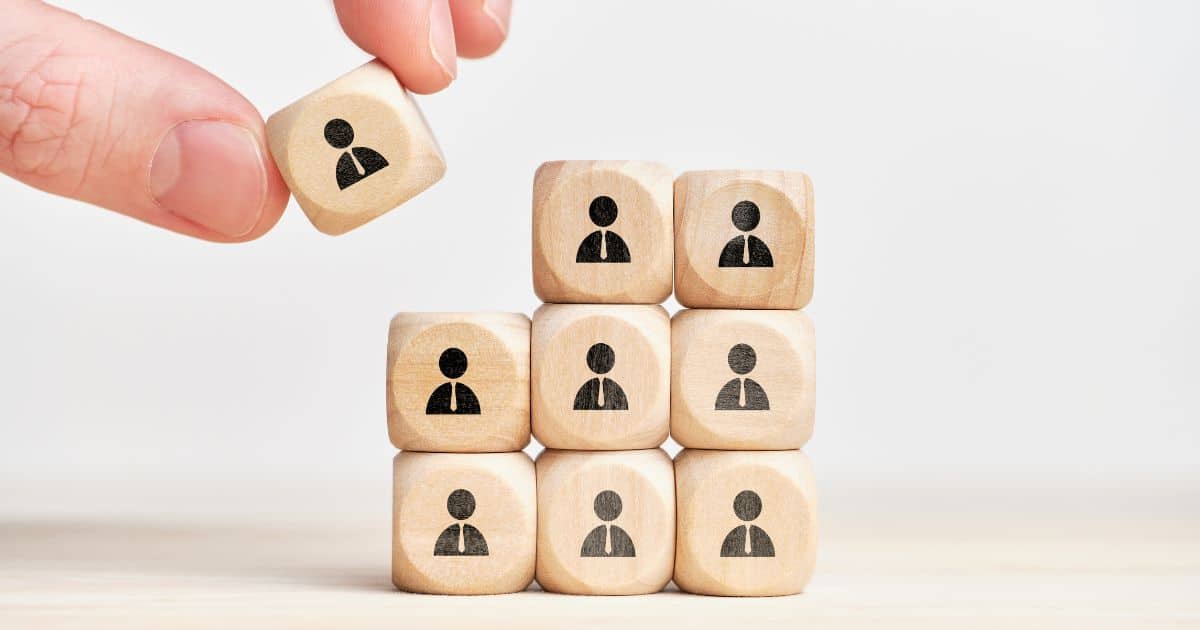 By doing so, you will be able to implement a super effective SaaS SEO strategy that caters to the search intent of all your potential customers. 
It is better to take two different approaches for B2B and B2C customer segmentation. 
For the B2B sector, segment your target audience based on the industry, company size, position, and role in the company.
The software requirements for C-Level executives will widely differ from Directors or front-line executives. It will also specifically vary based on their role in the company, such as employees in marketing will require tools for SEO, analytics, documentation, and extensive market research. 
Whereas, employees working in finance and accountancy roles will require record-keeping and account software. Sales, and customer service executives will need CRM tools. C-Level executives will need robust analytics tools to forecast, evaluate and take crucial business decisions. 
On the hand B2C consumers will require software for communication, education, web browsing, etc. So, tap into their demographics, interests, buying habits, and overall software usage to segment B2C customers into individual groups. 
Once you're done segmenting your target audience into multiple individual groups, create buyer personas to particularly identify different types of potential customers, and devise a highly personalized SaaS SEO strategy designed to fulfill the highest level of search relevance.

3. Conduct Proper Keyword Research 
After creating buyer personas, you will have to create high-value content around your SaaS products to help search engines validate and determine that your website fulfills the search criteria of your target audience.
But before creating high-value content to upscale your SaaS website's organic growth, it is essential to do effective keyword research.
Search engines like Google, and Bing mainly determine the value of your content by picking up relevant keywords that match the search query, that's how the search engine algorithm caters to the searcher's intent. 
So, it is very essential for you to identify and determine the most appropriate focus keyword, and supporting keywords known as LSIs. 
When it comes to content creation, whether it's for writing high-quality blog posts, articles, website copies, meta tags, and product or video descriptions, it is very important to appropriately use the right keywords.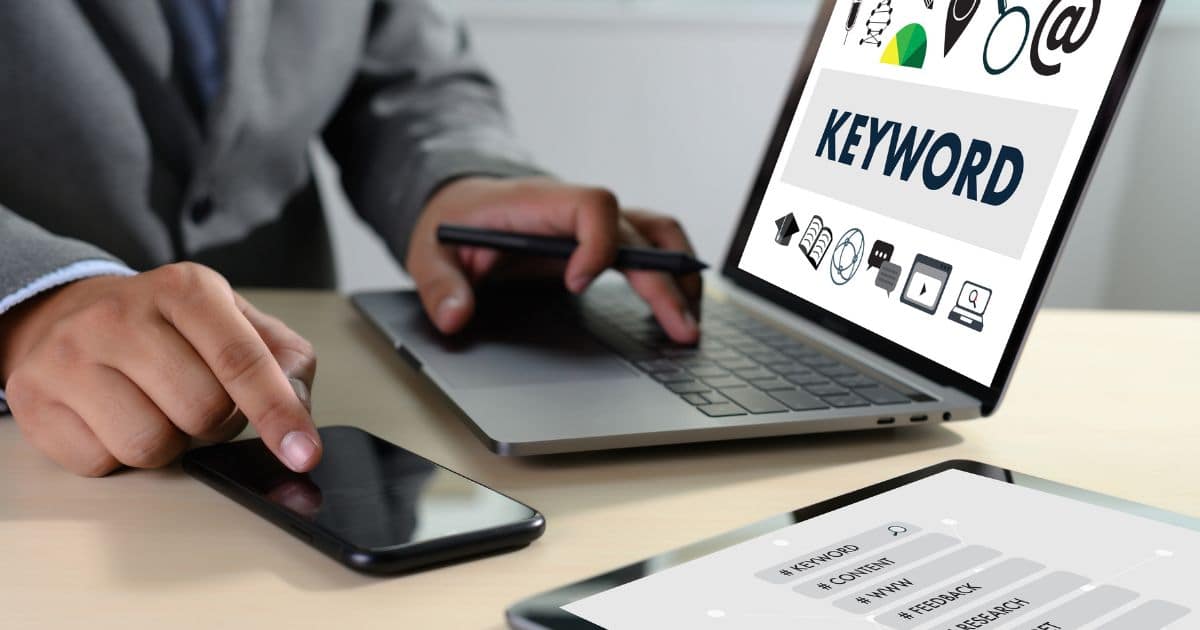 The most effective way to conduct highly targeted keyword research is to follow the customer journey of your target audience. By finding different types of keywords you can rapidly increase the chances of your SaaS website ranking on the top search results. 
Essentially there are 4 main types of keywords that you can use to tap into all the crucial digital touchpoints on your website, which include the following: 
People who are either unaware of your software, or are willing to learn about its features are the ones to use informational keywords. 
For example, if someone is looking for a keyword research tool, then informational keywords in their search query may include, what is a keyword research tool, best keyword research tools, and how to use keyword research tools, etc. 
It's either a specific search or a general search query to online customers may use to discover your SaaS products online. So, using highly potential informational keywords is vital for SaaS SEO. 
These keywords are used to specifically find a particular brand or company's products on the search results. 
Returning customers, or potential customers who are familiar with your SaaS brand and its products are most likely to use navigational keywords to find your products. 
So, if someone is looking for our brand and its services on search engines, they could use navigational keywords involving our brand keyword monsterclaw followed up by digital marketing, seo, affiliate marketing, etc. 
It is crucial to ensure that navigational keywords are registered on search engines and that your main web pages such as the home page, about us page, contact us, blog, and product pages have been crawled and indexed by search engines. 
People who are well aware of your SaaS products and services will use commercial keywords to conduct an in-depth analysis of your software solutions. 
At this point, they're in the consideration stage, and they're exploring the best options to fulfill their software needs. So they'll be extensively comparing your software by looking into case studies, articles, reviews, offers, and exclusive benefits of your software. 
Examples of commercial keywords for SaaS products include best email marketing tool, xyz tools vs abc tool, free marketing software, free trial, etc. 
If you want to dominate the market and position yourself among the leading SaaS businesses, it is crucial for you to highly prioritize finding potential commercial keywords.
Potential customers willing to buy your SaaS products will use transactional keywords on search engines. 
In the case of SaaS businesses commercial keywords are widely used to avail free offers, and also for purchasing paid software. 
For example, if you are selling SaaS products such as antivirus software, or other security software then your commercial keywords can be something like, antivirus software download, antivirus price, buy antivirus, etc. 
So, to enhance the search visibility of your SaaS products it is extremely important to find high-potential transactional keywords as it will streamline increased conversions and sales revenue.
Apart from the 4 main types of keywords, it is also imperative to use seed keywords and long tail keywords for implementing an extensively targeted SaaS SEO strategy. 
Seed keywords are short-tail keywords with one to two words with a very high search volume. These keywords are super competitive but if you can develop high-value pillar content by effectively using seed keywords then it is possible to rapidly enhance your search rankings and massively boost website conversions for your SaaS products.
If you sell SEO tools, your seed keywords could be SEO tools, SEO software, SEO plugins, etc. 
And, you can use long-tail keywords which are more specific search queries, so they tend to have a lower search volume but they typically attract a niche audience who are interested in your SaaS products. 
So, that increases the chances of attracting highly potential customers to your website. Usually, long-tail keywords contain three to five words. Here are some examples of long-tail keywords SEO tools for keyword research, SEO plugins for WordPress, etc. 
It is best to tactfully use a combination of different types of keywords to effectively boost the impact of your SaaS SEO strategies. 
Make sure to refrain from keyword stuffing, which is the malpractice of filling texted based content with keywords in a way that does not make sense. According to Google Search Central and Bing Webmaster's Guide, keyword stuffing is a strong violation of search engine guidelines, and it can lead to severe search engine penalties. 
4. Develop a High-Value Product-Led Content Strategy 
The ultimate SaaS SEO strategy comes down to how effectively you set up and implement your content strategy. Search engines rank web pages based on the level of relevance, helpfulness, and value. 
In order to rank in the top position of the search engine results page (SERP), you will have to provide superior or equivalent value compared to the top-ranking web pages on search results.
Only the top 10 web pages rank on the first page of search results. According to recent statistics, there are more than 30,000 SaaS companies worldwide, which means you will have to deliver very high-quality content to satisfy search engines, and your website visitors. 
Whether you're providing B2B or B2C software, all software is technical, and that's why you need to create high-value product-led content to extensively educate your target audience about the use, features, and benefits of your software. 
Product-led content for software will include installation and usage guides, tweaks, optimization tips, comparisons, benchmarks, and more. For advanced users, you need to create content around bug fixes, patches, and plugins, along with downloadable content (DLCs) to improve and resolve various software issues.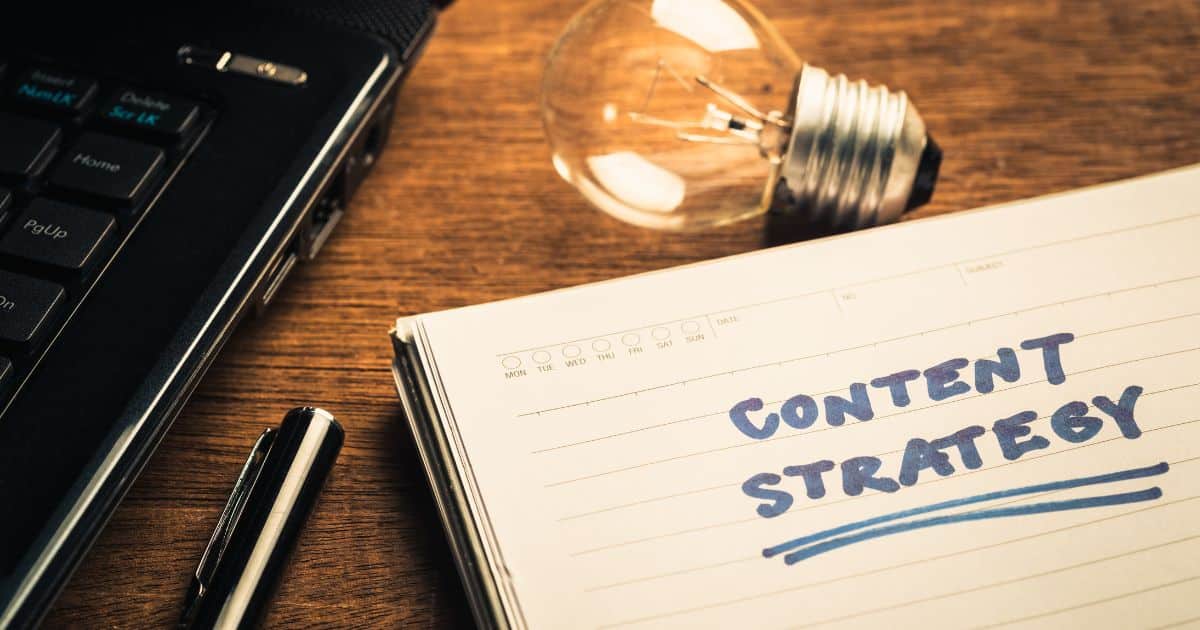 All software programs go through regular updates, some are minor and some are major, you need to specifically explain the changes in usage and features after each update. 
Especially if it's a major update with a lot of changes and optimizations, you have to create content to ensure that your target audience is well-informed about the newly added features and functionalities, along with significant enhancements.
There are times when software users experience difficulties in adapting to rapid software development, so it is crucial to create appropriate guidelines and provide effective tips to help them swiftly adjust to any drastic changes in the software's UI and its features. 
More importantly, producing high-value product-led content will significantly enhance your website's authority and credibility; both of which are crucial for improving your website's position in search rankings, and also to elevate your brand image. 
So, that's why it is vital to prioritize producing high-quality website copies and blogs, along with videos and podcasts. 
If you need help figuring out a robust SaaS content marketing strategy, then you can look into the Top 10 Content Marketing Strategies for SaaS Companies.
5. Create Pillar Content and Spoke Pages
Pillar content is long-form in-depth content that elaborately discusses a particular topic in detail to effectively educate the target audience. 
As software programs are technical, users need to refer to highly informative content to learn about the software and various step-by-step processes to effectively use them to their highest potential. 
Typically the word volume of pillar content ranges from 2000 to 3000 words or more. 
Generating pillar content has immense SEO benefits, as search engines prioritize ranking content that adds the highest level of value, so creating high-value pillar content can play a major role in boosting your website's authority, credibility, and search rankings. 
Specifically for that particular segment of your target audience who need your software, or are actively seeking more effective ways of using it, along with solutions to various software-related issues. 
According to Hubspot Research, the ideal blog post should range more than 2000 words to rapidly boost the scope of ranking on the top search results. 
But here's the catch, you can only focus on one particular subject matter or topic for pillar content, you may need to cover sub-topics for which it is best to create separate blog posts, and web pages which are also known as spoke pages. 
The advantage of creating spoke pages is, you can discuss a diverse range of related pillar content, so you can create multiple extensions of software guides, tutorials, how-to blogs, comparisons, and other helpful content to promote your software. 
There's another major benefit of creating high-value pillar content and spoke pages, you will have tons of content that you can internal link. 
Effective internal linking will guide search engines to crawl your website and understand the relationship among different web pages, so ultimately it helps the search engine understand your website better, which can essentially boost its search rankings. 
If you want to tremendously boost the impact of your SaaS SEO practices then generating pillar content and spoke pages can be a super effective strategy. 
6. Focus on Extensive Competitive Research:
The SaaS industry is growing on a rapid scale over the past couple of years, according to growth trend statistics the SaaS industry was worth $31.4 billion in 2015, whereas in 2023 it's worth $197.29 billion, and by the year 2024 it's expected to spike up to $232.2 billion.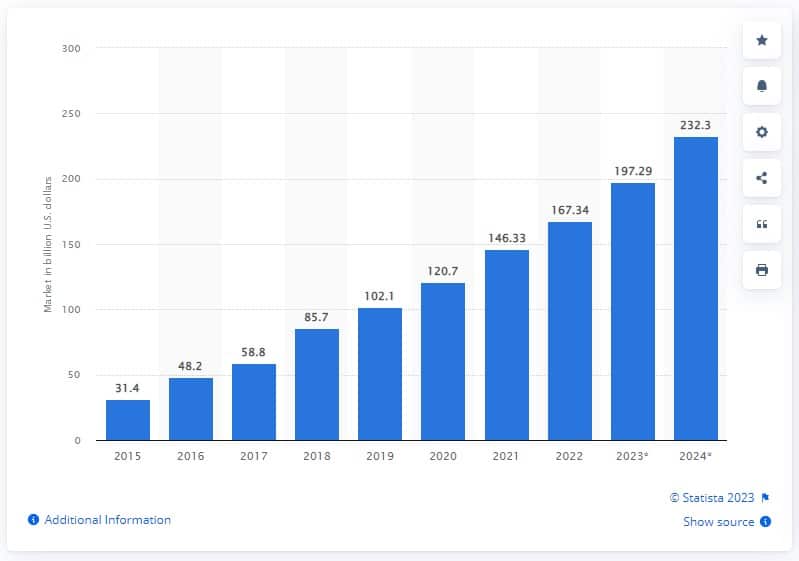 Source: Statista 
In the year 2022, about 400 new SaaS companies have launched globally. As of 2023, there are over 30,000 SaaS companies worldwide, and with hundreds of SaaS companies emerging every year, the competition in the SaaS industry is becoming more fierce.
So, this means SaaS SEO is becoming more competitive with each passing year, but here are 4 super effective strategies that will help you dominate the competition no matter how competitive SaaS SEO is. 
Analyze the keywords of your top competitors and identify high-potential keywords that they're ranking for. In this way, you can swiftly find various high-ranking keywords and rapidly scale up competitive benchmarks in search rankings. This will essentially help you fill the keyword gap, and by combining your keywords with your top competitors, you can gain an increased competitive edge in the top SERP.  
As you and your competitor serve the same audience, you will need to provide high-quality informative content to boost your search ranking. 
By conducting a super effective content gap analysis you can figure out high-value content ideas that you may have missed out on, and by filling that gap, it is possible for you to upscale your dominance in the search rankings. 
If you want to improve your search rankings then it is very essential to acquire high-quality relevant backlinks. 
Finding high-quality backlinks can sometimes become very challenging, so you can analyze your competitor's backlinks, and apply effective strategies to add them to your backlink profile. 
This will help you acquire quality backlinks much faster, and make your link-building efforts a lot more effective and efficient. 
Brainstorm and Reverse Engineer their Strategies
By using SEO tools like Ahrefs, SEMRush, and Ubersuggest you can conduct extensive gap analysis like the ones stated above. 
Plus, you can analyze their website, and overall SEO metrics to evaluate their SaaS SEO strategies by evaluating their strengths and weaknesses. 
Based on your findings you can create a more effective counter SAAS SEO strategy to outrank your rivals and position your website among the top search result. 
Apart from these highly effective SaaS SEO strategies, here are 14 more crucial SaaS SEO strategies for extensively growing your SaaS business, and for rapidly scaling your website's competitive stance in the search results. 
We understand that SaaS SEO can be complicated, and requires various technical SEO specializations, so to step by your competitive dominance here are 14 main reasons to hire a SaaS SEO agency.
7. Effectively Optimize Important Web Pages
Many people have this common misconception that search engines rank websites, in real terms, they individually crawl each web page, index them and determine their position on the search results page. 
So, to improve the effectiveness of your SaaS SEO strategies, it is vital to ensure that your important web pages such as the home page, product page, blog page, and other prominent landing pages are effectively optimized. 
The most effective way of doing that is to perform a Deep SEO audit, which will help you identify active, underlying, and potential issues hindering your SEO efforts. 
The most common SEO issues include poor quality content, improper use of keywords, broken web pages, slow website loading speed, unnecessary plugins, ineffective website security, generation of duplicate pages, misleading redirects, and more. 
Upon identifying these issues by running a Deep SEO audit, you will have to take the necessary steps to improve your website content extensively, and effectively use high-potential keywords in a meaningful way to boost your search rankings. 
More importantly, you will have to take effective measures to fix all the technical issues that can bottleneck web page crawlability and indexability.
Plus, you will have to effectively optimize each of these web pages to provide a smooth browsing experience that is easy to understand, use and navigate. 
To effectively optimize your essential web pages consider following the tips below, 
Tweak your Robot.txt file to specify the web pages that search engines are instructed to index. By adding a

no-index

tag you can prevent search engines from indexing pages that are not prominent, and require significant development. 

Use Canonical Tags to guide search engines to understand the pages that should be indexed, it will help search engines distinguish the prominent web pages

Optimize and update your XML site map, and re-submit it on

Google Search Console

or

Bing Webmaster Tool

. An XML site map is a detailed set of instructions to guide search engines to index your essential web pages. 

Use effective 301 and 302 redirects to navigate website traffic from broken links to active pages 

Optimize web page loading speed by maintaining proper formatting of visual elements like images, animations, GIFs, and videos. 

Ensure effective placement of website elements by maintaining adequate white space and proper font sizes.

Install Certified Website Security Suite with End to End Server Encryption, and a Powerful Web Application Firewall (WAF)

Remove unnecessary plugins and extensions 

Don't use too many redirects that can slow down website loading speed, and hamper user experience
8. Create Separate Landing Pages for Free Web-Based Tools
Most online software customers are actively looking for free software solutions. So, to rapidly scale up your SaaS SEO practices you can create highly targeted web pages containing free web-based tools. 
This is a highly effective SaaS SEO strategy as it is likely to attract a high number of website traffic, especially the people who need your software solutions. Of course, you can set usage and accessibility limits in your free software to encourage purchases. 
But by having separate landing pages with free web-based tools you can rapidly increase your website's traffic, and average time spent on your website, and use effective retargeting strategies to retain and maximize conversions.
This is the most effective way to streamline sustainable website traffic that is most likely to consistently grow in an upward trend, and that's a direct signal to search engines that your website adds substantial value to your target audience, which will rapidly increase your chances of ranking on the top search results. 
If you thoroughly analyze the behavior of software customers, they tend to try out different software, but once they find a particular software useful they are highly likely to invest in premium plans. 
So, providing free online tools with some limitations is a great SaaS SEO strategy to boost your organic search visibility, and attract an increased number of qualified leads. 
9. Create Comparison Pages 
Even if you're providing free software, it is common for potential software users to refer to various comparisons to choose the best software according to their requirements. 
They will pick the software that feels most appealing to them in terms of usability, convenience, and reliability. And, when it comes to attracting potential customers to purchase your software, it is vital to prove that your software is significantly better than your competitors in multiple aspects.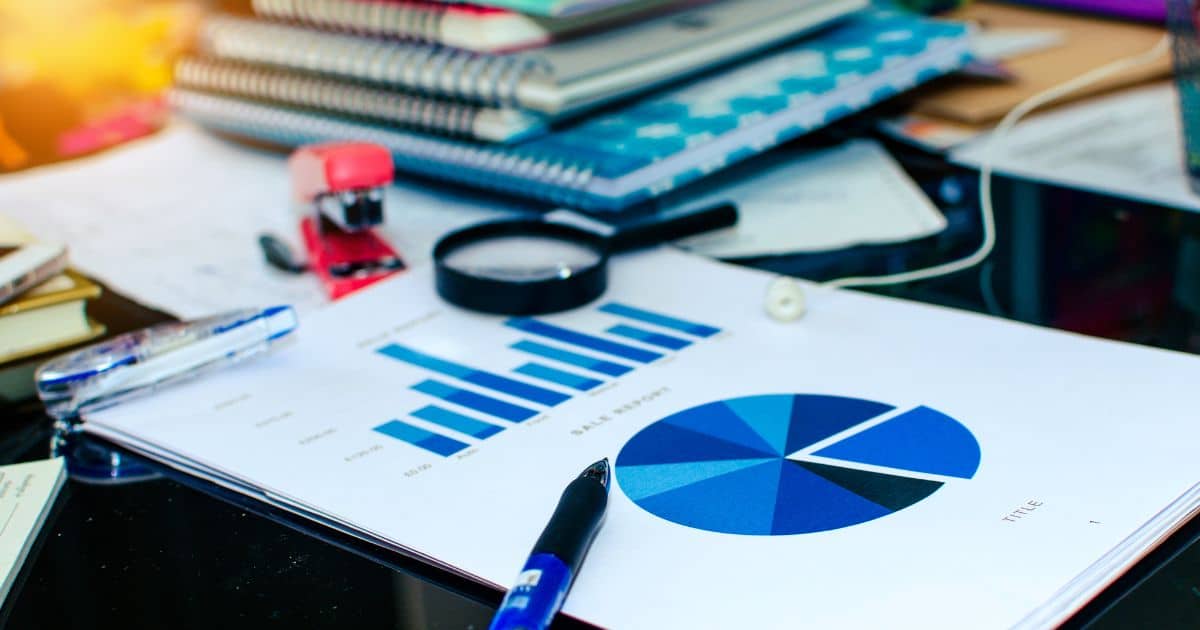 By creating comparison pages, you can highlight the main features and key benefits of your software, and effectively distinguish how your software is the best option in the market. 
You can go further in-depth by providing useful statistics, performance benchmarks, and an in-depth comparative analysis by featuring the core competencies of using your software. 
While you are at it, make sure to effectively use keywords that your target audience would use for comparing your software with your top competitors. 
You can even create comparison pages to feature the differences between your software, by highlighting the price, features, and benefits to ensure that your target audience can compare the options, and pick the one that's most suitable for them within their budget.
By creating comparison pages you can attract increased website traffic, encourage website visitors to spend more time on your website, and encourage higher conversions. 
It also gives you more internal linking opportunities to enhance your on-page SEO efforts and attract quality backlinks from high-quality websites in your industry. 
Disclaimer: Make sure to abide by ethical competitive practices while creating comparison pages. Use authentic information, and provide a legitimate review to guide your target audience to choose the best option. 
10. Publish Well Researched Industry Statistics & Insights
Search engines usually prioritize websites that provide the highest level of value, and quality information. Typically websites that have acquired an extensive level of website credibility, and authority have higher chances of ranking on the top search results. 
To improve your website's credibility, and authority to both search engines, and end users it is crucial to provide content containing well-researched industry statistics, and insights. 
The SaaS industry is loaded with valuable information, statistics, and other relevant data which is vital for researchers, and customers. 
So, by creating well-researched informative blog posts, articles, and case studies containing these high-value statistics, you can effectively attract a highly targeted qualified audience to your website. 
By providing validated data figures, and insights you can establish your website as an authority figure in the industry. Plus, it will help you rapidly scale up your website's organic search traffic which will significantly contribute to boosting your website's search rankings. 
Not to mention, by consistently posting well-researched statistics, and insights you can make your SaaS website one of the leading hubs of software-related information in your niche. In this way, you can position your SaaS business among the industry leaders. 
Remember, the more value you add to your website, the higher the chances of ranking on the top search results. Therefore, if you consistently post well-researched statistics and other valuable insights then there's a high chance for you to benefit from long-term and highly sustainable organic presence and visibility. 
In a nutshell, it will help you build a solid SEO foundation that you develop over time, and it will also boost your website's possibilities of easily ranking on the top search results. 
11. Develop Content to Attract High-Quality Backlinks
When search engine bots crawl your web pages, they will thoroughly analyze your inbound and outbound traffic. The inbound traffic comes from third-party websites that are linked to your website, and these links are called backlinks. 
Search engines evaluate these backlinks to determine the search relevance and authority of your website. And, that's why backlinks happen to be among the top search engine ranking factors for Google and Bing. 
In 2016, Andrey Lipattsev, the Partner Developing Manager of Google confirmed that backlinks are one of the most prominent ranking factors on Google.
So, to improve the authority and search relevance of your SaaS website it is vital for you to acquire high-quality backlinks from high-authority websites in your industry. 
And, the most effective way to attract these high-quality backlinks is to create value-packed content with relevant data figures, insights, statistics, and well-researched information.
That's why it is imperative for you to highly emphasize creating, developing, and optimizing content that's helpful, relevant, and adds extensive value to researchers, customers, businesses, and other key stakeholders. 
12. Extensively Internal Link All Relevant Content 
Internal linking is one the most powerful on-page SEO strategies to effectively guide search engines to understand your website and its content.
When search engine bots crawl your website, they try to understand how each web page is related to one another. 
Internal links also help these crawlers navigate through your website and discover newly created pages that have not been crawled yet. 
In order to enhance the indexability of your most important pages, internal linking plays a vital role. It essentially provides search engines with a roadmap of your website, so it is easier and faster for search engines to examine your website.
Remember, the chances of your SaaS website will proportionately increase based on how well the search engine can understand your website and its search relevance. 
It is imperative for you to extensively internal link all relevant web pages, and content to help search engines seamlessly determine the relationship between each of your web pages, and to easily determine their value, and search relevance. 
So, make sure to effectively internal link blogs, articles, the home page, product page, and any other relevant web page to each other to create a clear roadmap within your SaaS website. 
It will also help website browsers seamlessly navigate from one page to another, which can boost the average amount of time spent on your website, and that will also help you boost your search rankings. 
13. Prioritize Improving User Experience Across all Digital Device 
Unless your website provides a satisfactory user experience, there's a high chance that it won't even get indexed by search engines, and if your web pages don't get indexed then they won't rank either. 
No matter how good your content or software is, none of that will matter if your website does not fulfill the technical requirements that can hinder your website's overall user experience.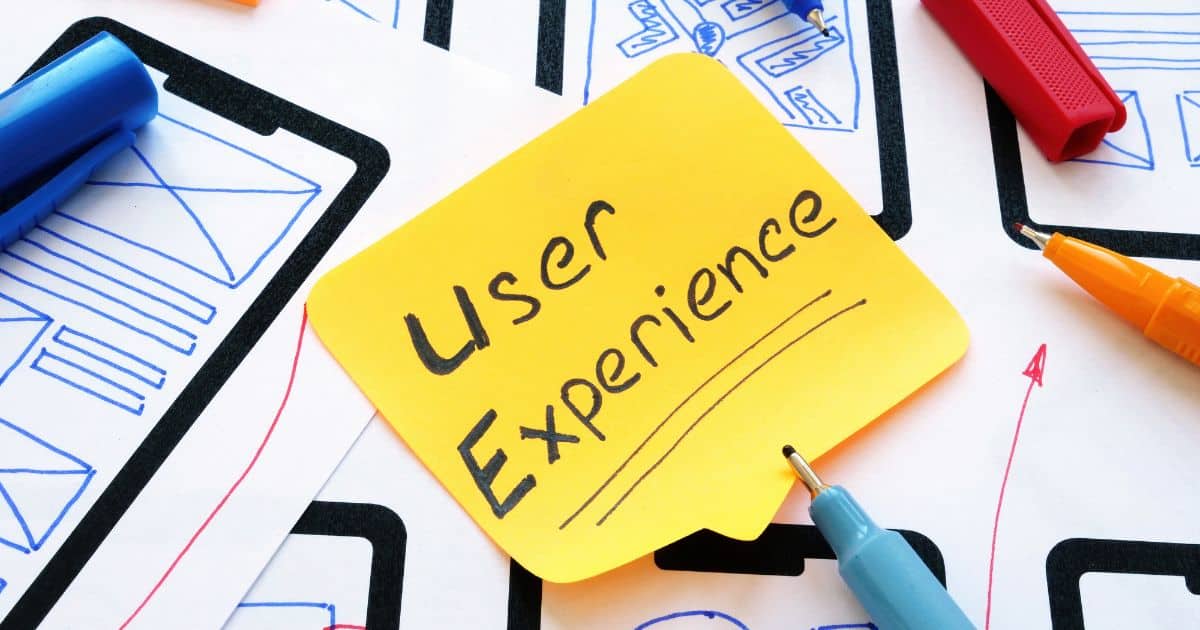 According to Statista, there are more than 5.18 billion internet users worldwide, and among them over 55% of all website traffic comes from mobile devices.
This has been an ongoing trend since 2009, and as the years go by more online users are browsing the web using mobile devices like smartphones, and tablets. 
Regardless of the fact that the remaining 45% of online users are browsing the web using desktop computers, and laptop, it's established that the majority of website visitors are mobile users. 
Evidently, both types of digital devices have a high user base, whether it's computers or mobile devices. Ever since the year 2015, Google, and Bing made it mandatory to ensure that all websites are mobile-friendly. 
So, unless your website isn't properly mobile optimized, it may not get indexed, nor rank on search engine results. 
Hence, it is crucial for you to ensure that your SaaS website provides a highly satisfactory user experience for both computers and smartphones.
You can consider following the steps below to ensure that your website is universally optimized for all digital devices, 
Run a test to evaluate whether your website is compatible with both desktop and mobile devices. You can use tools like

Google Pagespeed Insights

and

GTMetrix

for basic analyzing, and for advanced evaluation, you can use

Google Search Console

, and

Bing Webmaster

to get a more comprehensive assessment of overall device compatibility. 

Use proper web page formatting settings to ensure clear readability across computers and mobile devices 

Optimize website elements such as images, and videos to ensure an ideal website loading speed of 1 to 3 seconds

Add clickable buttons to ensure that both desktop and mobile visitors can seamlessly navigate throughout your website, and intuitively engage with your CTAs. 

Make sure that your website design isn't messy, or cluttered, that's substantially essential to provide a smooth browsing experience for all visitors regardless of their device 

Consistently optimize your website to ensure that it's highly responsive on all digital platforms




14. Consistently Monitor Web Vitals and Regularly Optimize Your Website
If you want your SaaS SEO strategies to work effectively, then you need to be consistent. SEO isn't a one-step process, it requires a rigorous and extensive series of techniques and strategies to become highly effective. 
Even if you have implemented some SaaS SEO strategies, and experienced positive outcomes, you need to stay consistent if you want to sustain what you've achieved so far. 
And, for that, you need to consistently monitor your web vitals using tools such as Google Search Console, and Bing Webmaster, along with specialized SEO tools like Ahrefs, SEMRush, and Ubersuggest. 
While you are applying various SaaS SEO strategies you may encounter issues affecting the use of keywords,  content quality, and technical website issues hindering the user experience. 
The faster you identify issues negatively affecting your website's SEO the better, this is because as time passes by the issues can become more complicated, and it becomes more difficult, time-consuming, and expensive to fix. 
Apart from fixing issues, it is also necessary to extensively optimize your website in various ways to improve its position in the search rankings. 
So, it is crucial for you to consistently monitor your web vitals, and regularly optimize your website to leverage the highest benefits of SaaS SEO. 
Exclusive Benefits of SaaS SEO
Increased organic visibility: SaaS SEO helps improve the visibility of your website in organic search results, making it easier for potential customers to find you.

Targeted traffic: By optimizing your website for relevant keywords and targeting specific search queries, SaaS SEO drives high-quality, targeted traffic to your site.

Better user experience: SaaS SEO involves optimizing your website's structure, content, and design, leading to a better user experience and increased customer satisfaction.

Enhanced credibility and authority: A well-optimized SaaS website with high-quality content and valuable insights establishes your credibility and positions you as an authority in the industry.

Improved conversion rates: Effective SaaS SEO strategies can attract qualified leads to your website, increasing the likelihood of conversions and driving revenue growth.

Competitive advantage: By outranking your competitors in search results, SaaS SEO gives you a competitive edge and helps you stand out in a crowded market.

Long-term results: SaaS SEO is a long-term strategy that, when implemented consistently, can provide sustainable organic traffic and visibility over time.

Cost-effective marketing: Compared to other marketing channels, SaaS SEO offers a cost-effective way to reach your target audience and generate leads.

Data-driven optimization: SaaS SEO involves tracking and analyzing data, allowing you to make data-driven decisions and continually optimize your strategies for better results.

Brand exposure and awareness: Higher search rankings and increased online visibility through SaaS SEO contribute to greater brand exposure and awareness among your target audience.
Grow Your Software Business to New Heights by Applying Effective SaaS SEO Strategies
SaaS SEO strategies have been specifically designed to rapidly optimize SaaS websites on the top ranks of search engines. 
If you want to effectively optimize your SaaS website then it is crucial for you to tactfully apply the right SaaS SEO strategies for your business. 
Many vital SEO aspects are unique to SaaS websites, so it is best to use data-driven, tried and tested SaaS SEO strategies that can help you create an impactful, and highly sustainable organic presence and search visibility.
If you can successfully apply the 14 SaaS strategies mentioned in this article, then your organic search visibility will significantly improve. 
Although if you don't have much experience with SEO, then it is highly recommended that you should hire SaaS SEO experts to effectively optimize your website. 
Don't try to experiment with these strategies unless you're a SaaS SEO expert, even making the silliest mistake can break your organic presence. 
We have been providing Professional SaaS SEO services for more than 10 years, so if you need our help book a Free SEO consultation right away, and one of our SaaS SEO experts will get in touch with you soon!